This article may contain affiliate links; if you click on a shopping link and make a purchase I may receive a commission. As an Amazon Associate, I earn from qualifying purchases.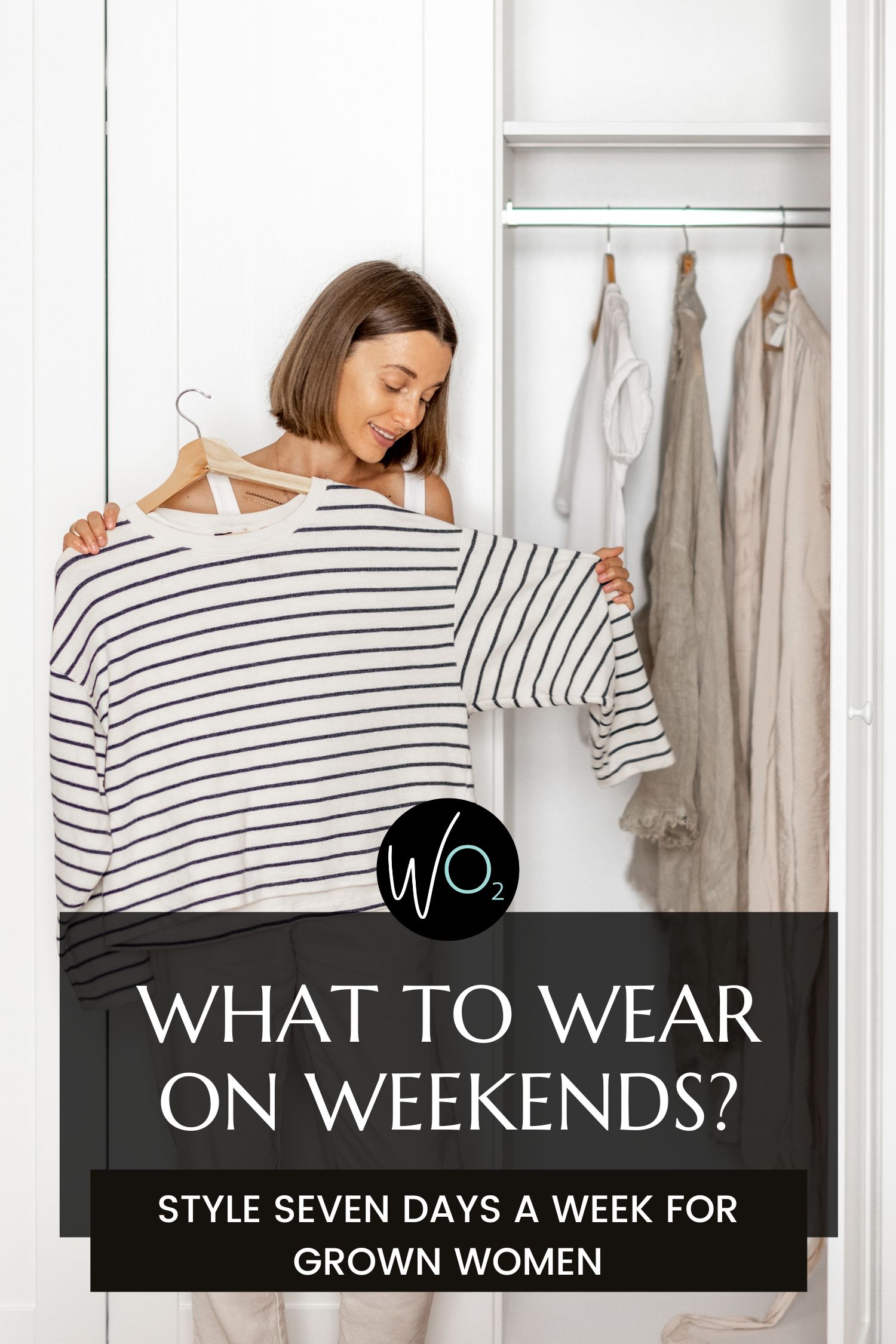 Saturday my family and I went to an open house for the neighborhood nursery school. The open house began at 10:00 but we didn't arrive until after 12:00 because my husband teaches yoga Saturday mornings. While he was in his class, I got dressed for the event.
We were walking to the open house, so I had to wear something that worked with my walking-friendly riding boots. Too cold for a dress, and anyway it's too difficult to crawl on the floor with a toddler in a shift. I decided on tucking a dark pair of jeans into said boots. Now for the top – I didn't want to look too glam – it is a nursery school open house not brunch with my gal pals. I also didn't want to wear a long pendant necklace against a kiddo if I bent down to help them with a toy. I ended up wearing a Breton-stripe tee shirt with a short necklace, and black quilted parka.
My husband came home and asked me how long it took for me to put together a look of jeans, a tee shirt, and my go-to boots. Um, about 30 minutes, and during those 30 minutes I tried on five different striped shirts.
It may seem ridiculous to worry so much about what I wear to such a small and informal event, but people are judged on first impressions no matter the situation, no matter the time. You could make a late-night dash to CVS for cough syrup for your little one and bump into your college sweetheart. You could be in line at Starbucks and meet someone who could offer you your dream job. While pumping gas, you may see your favorite celebrity at a different pump and have the opportunity to meet him and snap a photo. Who hasn't bumped into a neighbor when shopping at the grocery store or picking up takeout at the nearby pizza parlor?
While deciding on a striped tee, I was glad that I had a pared-down wardrobe. No stained, oversized, or embarrassing items in the collection. If it's not wearable, it's repaired or removed. No "skinny jeans" taking up real estate in my drawer, no "bummy" clothes to wear lounging around the house. Just options.
I used to have a drawer full of "lounge" clothes. Faded yoga pants, old tee shirts, hoodies, fleece pullovers. These were clothes I would change into after work or slip on Sunday mornings. They were comfy, warm, and cozy, and it didn't matter if they got splattered with bacon grease or baby spit-up.
The thing is, when you have a collection of such clothing, it becomes very difficult to separate them from your gym attire, and your street attire. It's easy to justify wearing old sweatpants and your husband's windbreaker to the grocery store when it is readily available. If you start your weekend day in loungewear and then have to run to the bank or take your child to a play date, it's too easy and takes less time to leave your attire as-is for such an errand.
I still have a drawer of "lounge" clothes, but they are all clothes that are in good condition. Two pairs of dark black yoga pants, and a few scoop-neck tees that nip in at the waist and are in bright jewel tones. Two hoodies – one dark black, one in a gorgeous shade of berry – both in great condition. A pair of padded bike shorts and two moisture-wicking tops for when I go for a ride with my husband. A couple of band tee shirts – most with the neck cut out to have a more flattering silhouette. One sweatshirt – a navy crewneck from college. One pair of vintage jeans that are a length that works with sneakers and flat shoes. One pair of olive chino shorts.
That's it. From this collection, I have something to wear to the gym or a yoga class, something to wear when painting a piece of furniture on the back deck, something to wear when working in the garden or in the car.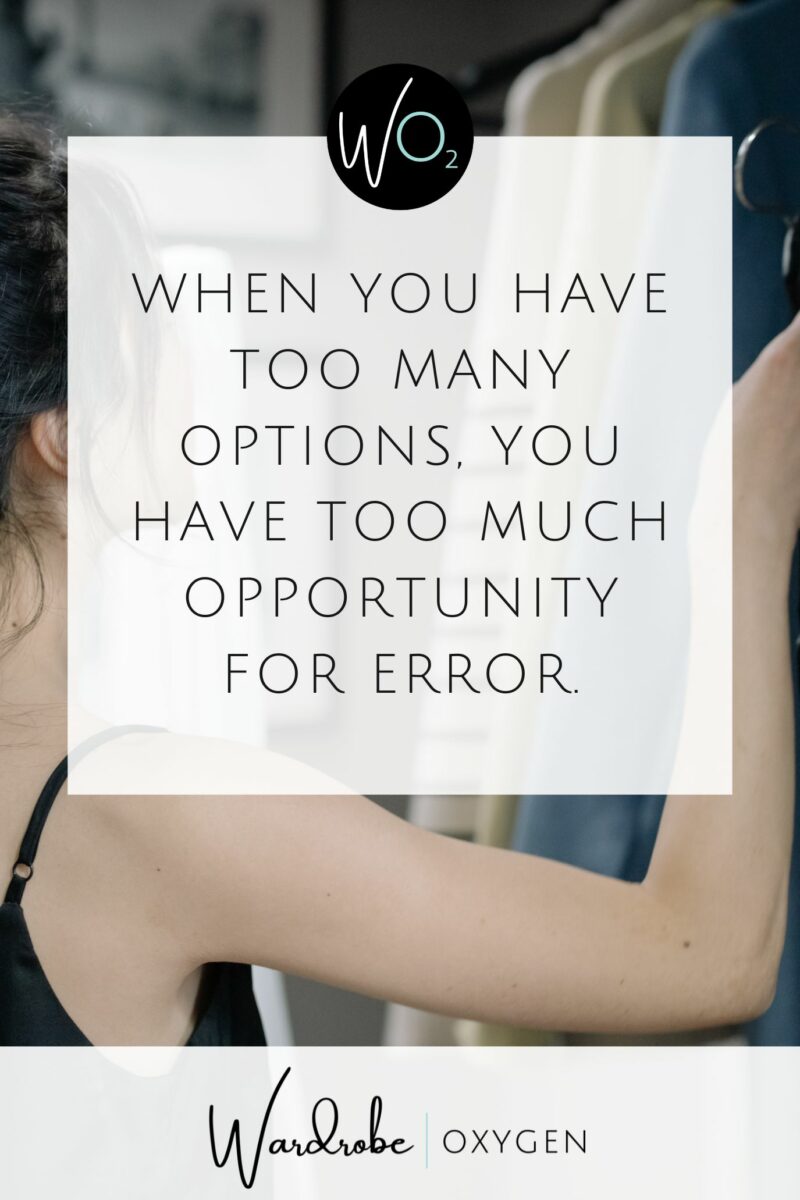 I encourage you to take an evening this week (or an hour or two of your weekend) and go through your comfortable garb. Do you need eight pairs of sweatpants? How about those smelly Chucks you have owned since college? All those tee shirts from college – consider having them made into a quilt and head to Target or another discount retailer for some new tee shirts in feminine silhouettes and flattering colors.
Base the size of your collection on the number of activities you do where you can't afford to ruin your street clothes. It's appealing to save specific ensembles just for painting your home or washing the dog, but I bet the apparel for these events can be consolidated into one or two outfits.
As you would do with your regular wardrobe, make three piles – keep, donate, and repair. Rarely can loungewear be repaired, but sometimes you can stitch up a loose seam in a pair of yoga pants or re-thread the drawstring on a hoodie. If the item is in a condition where you wouldn't want to be caught dead in it, it shouldn't take up real estate in your wardrobe.
Often you will complete this purge and realize you don't have enough of what you need – well-fitting yoga pants when you have old terry sweatpants, moisture-wicking tops when you only have ratty tees, a rain-resistant pullover when all you have are old jersey sweatshirts. Make a list, carry it with you, and slowly buy quality pieces that fit, flatter, and can handle a beating.
Life is an amazing adventure and takes place whether or not you are up for the ride. Being dressed well for the journey makes it all the more enjoyable. When you have a well-stocked wardrobe, you can spend your life living, not dreading the chance to bump into your ex.