This article may contain affiliate links; if you click on a shopping link and make a purchase I may receive a commission. As an Amazon Associate, I earn from qualifying purchases.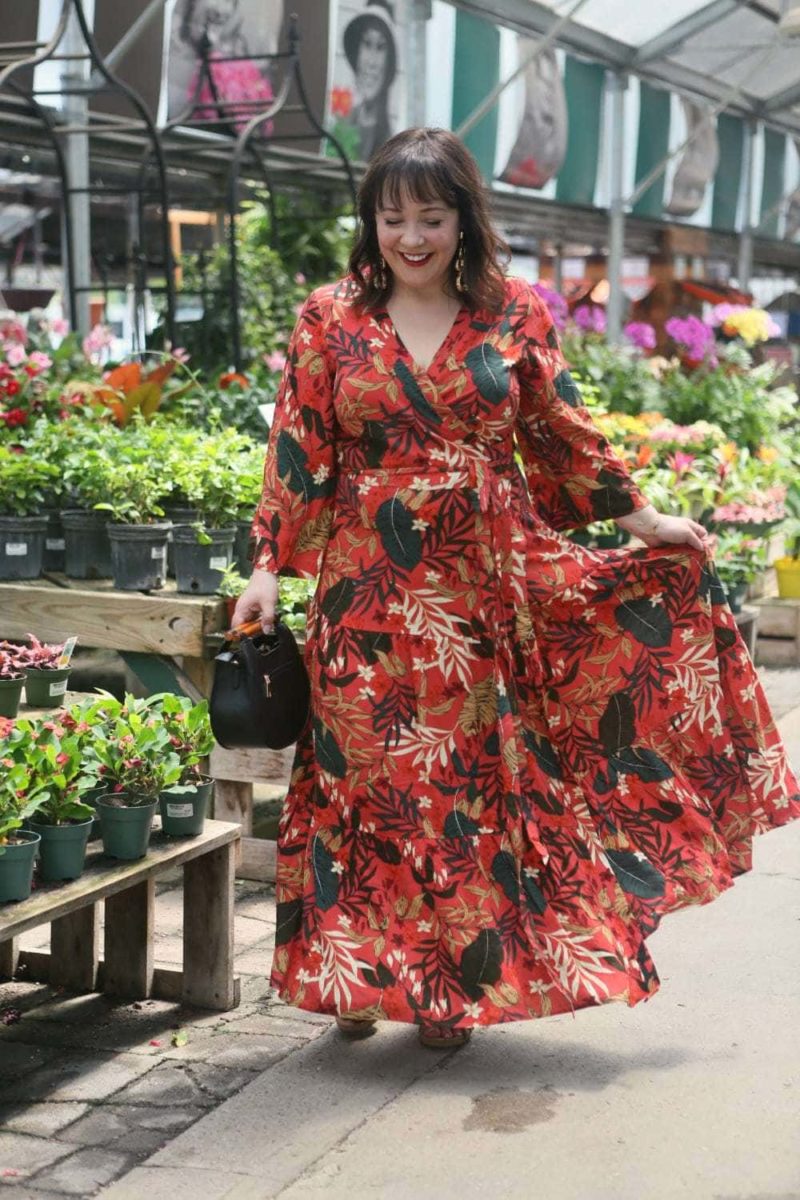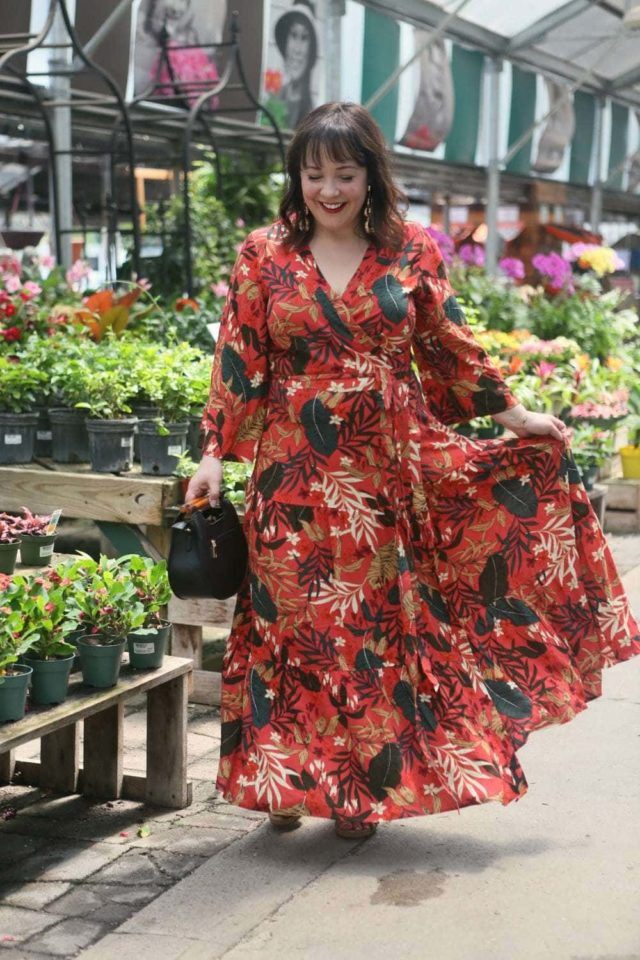 A few weeks ago I had the opportunity to be on a local morning show modeling ELOQUII fashion. One of the looks they had me in was this ELOQUII flare sleeve maxi wrap dress and I totally fell in love with it. It's a breezy fabric, a true wrap, but fits so well there's no hidden safety pin at the bust and I didn't have to have it shortened!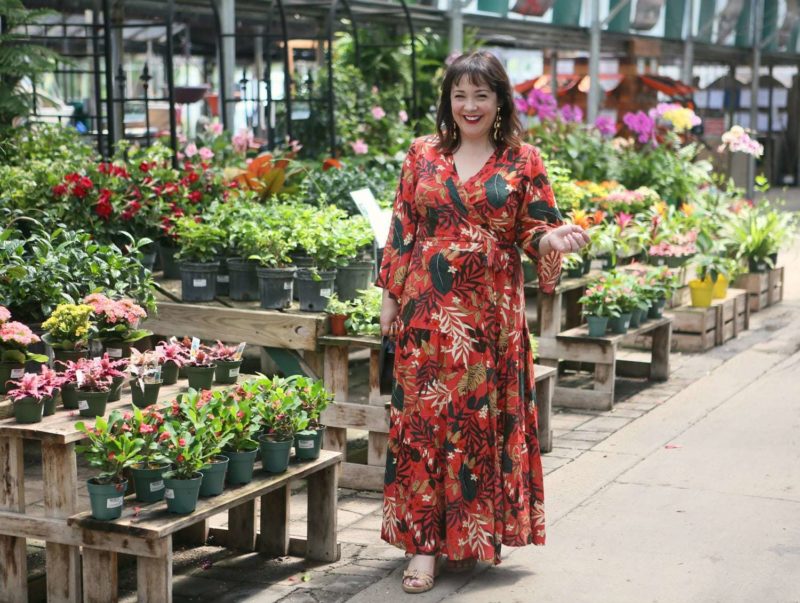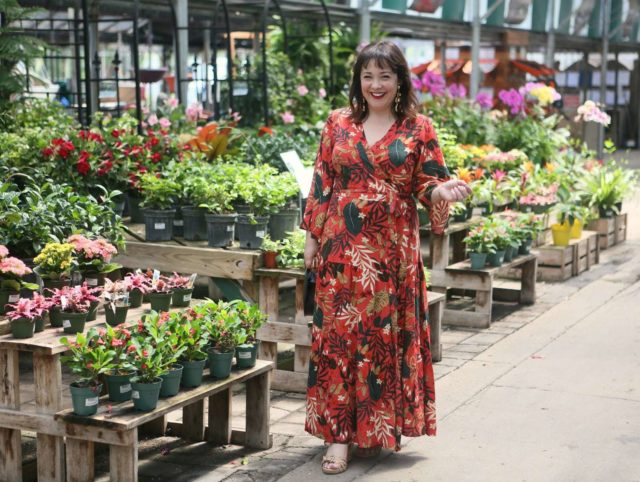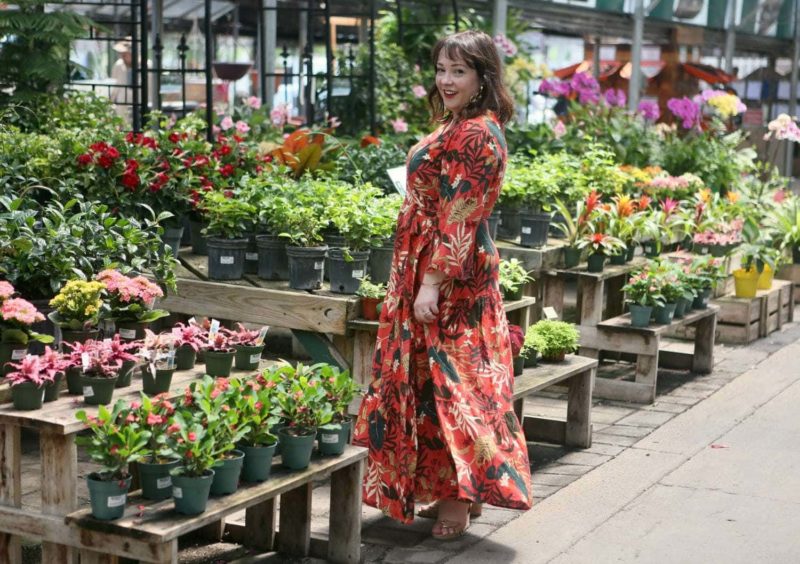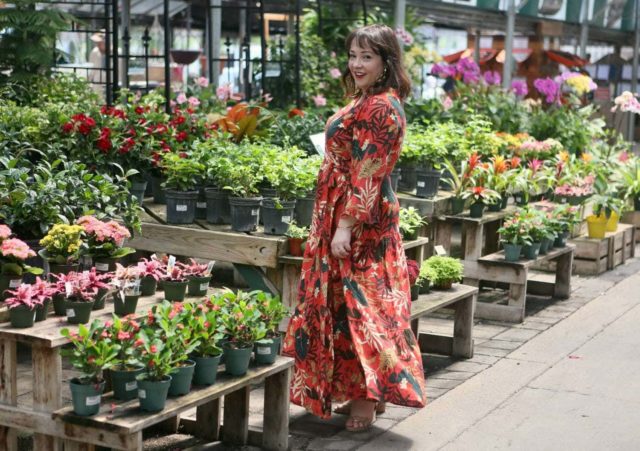 Dress: Flare Sleeve Maxi Wrap Dress c/o ELOQUII (14) | Bag: Bamboo Handle Clutch c/o ELOQUII | Earrings: Vintage (Etsy seller where I got them) | Bracelet: Metal Marvels | Shoes: Aerosoles
To thank me for being part of the TV spot, they let me pick an outfit from the brand and I chose this dress and this bag. If I didn't get this dress as a gift, I would have bought it, I like it so much. It's clear others do too, it sold out once and at the time of writing this it's already sold out in a few sizes. But I know they'll bring it back because the reviews from so many are positive and it truly is a great dress for summer and beyond.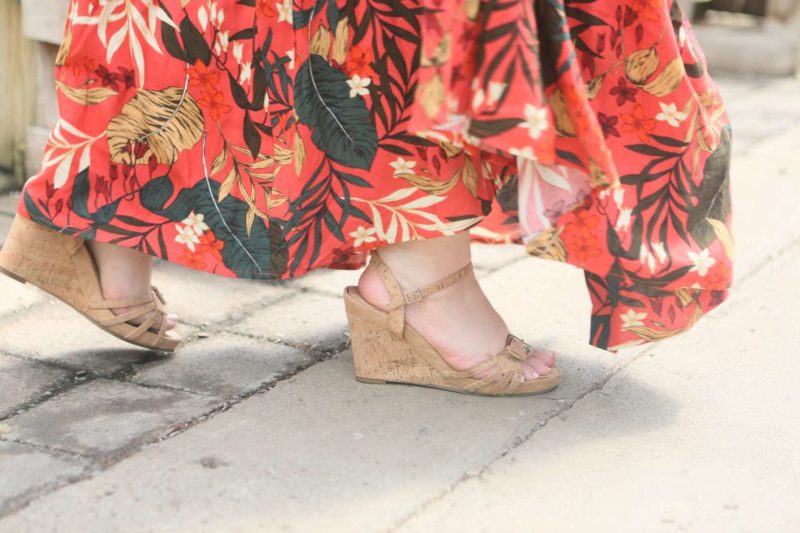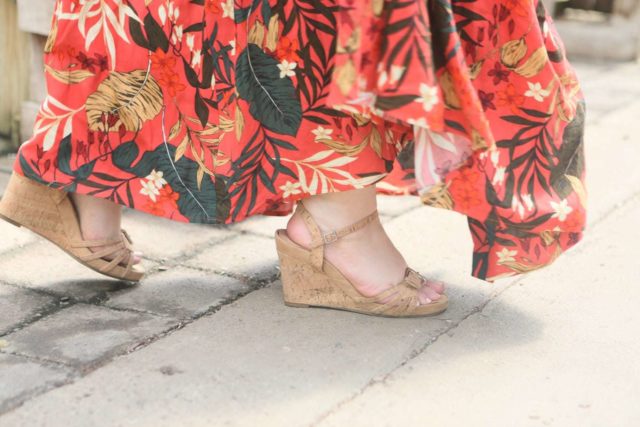 These shoes are enjoying their third summer. I don't like wedges on me usually; the weight of them with my legs just is too much. However, these shoes are perfection. I think because the straps are thin and the color is so close to my skin tone it works. It doesn't hurt that these shoes are also super comfortable; I can wear them all day without pain. They're sold out most places but Amazon still has sizes and also offers the shoe in navy and red.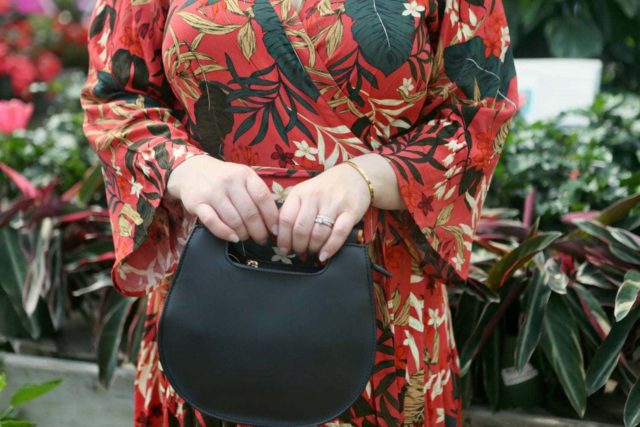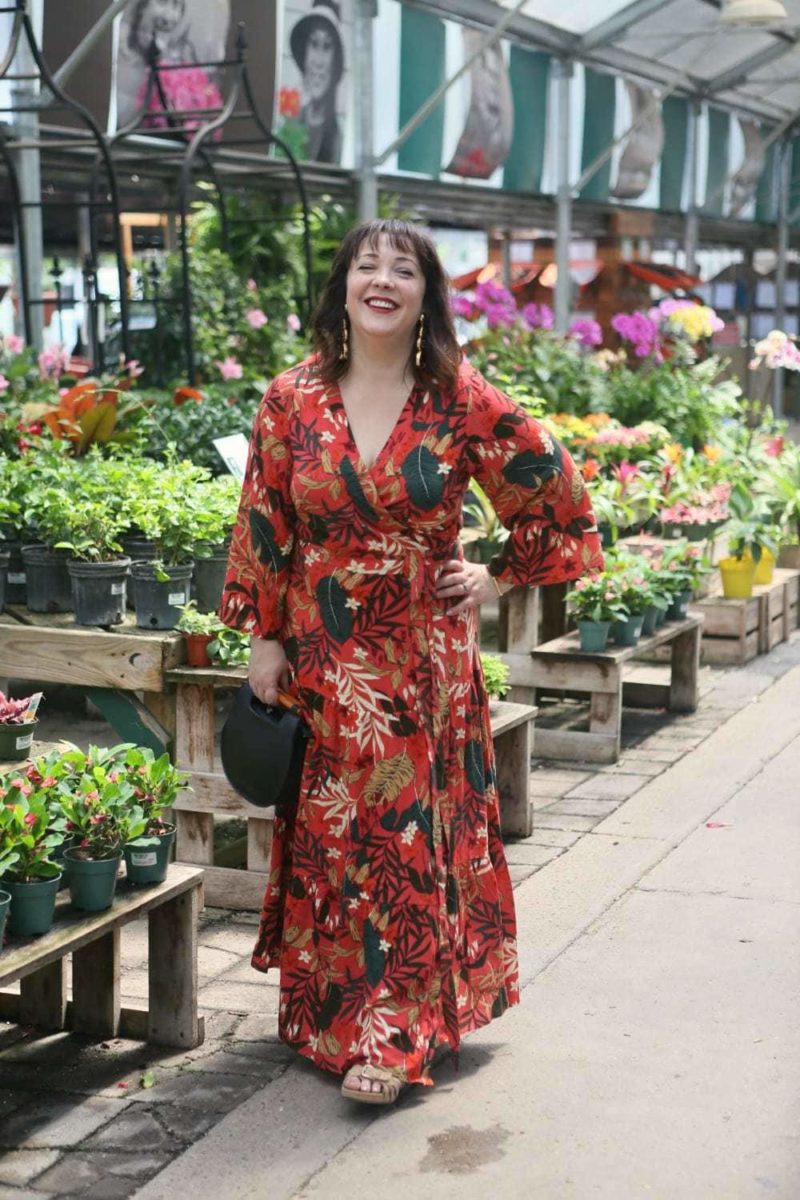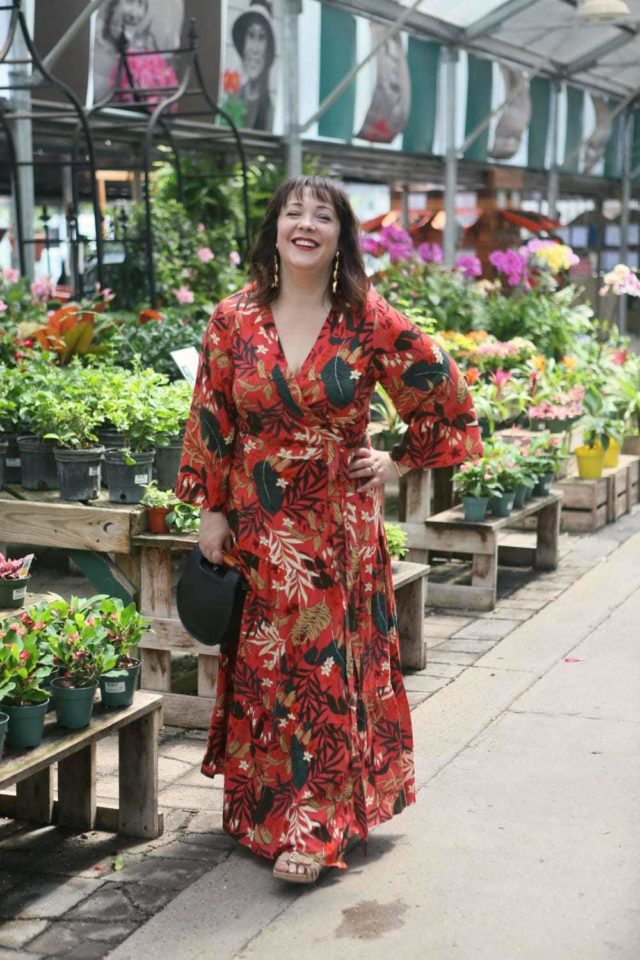 This bag is pretty cute. I love that it also comes with an adjustable long strap so you can wear it as a crossbody. I didn't get good photos of the handle, but it's a dark bamboo and the lining is quite roomy. You can fit your wallet, sunglasses case, phone, and much more in there. Without a lot of hardware, this makes for a great summer bag and it easily dresses up and down.
These photos were taken at Behnke Nurseries Garden Center in Beltsville, Maryland. Albert Behnke left Germany to create a new life for himself in America. He settled in Beltsville and with his gardening knowledge, in 1930 started a nursery. Behnke's is still at the same location and still managed by the Behnke family (Behnke employees own 40% off the business, the family owns the majority stake). As a kid, weekends were spent at Behnke's, my sister and I riding on a cart as my parents bought bags of soils and plants. Now as an adult and homeowner, we regularly visit Behnke's to care for our yard and community garden plot. It's sad that Behnke's and many other garden centers in the area are struggling and closing. Rumor has it that Behnke's sold their land to a developer and this will be the last season. I wanted to capture a few photos at a place that will always have part of my heart and I will continue to patronize as long as it is open.