This article may contain affiliate links; if you click on a shopping link and make a purchase I may receive a commission. As an Amazon Associate, I earn from qualifying purchases.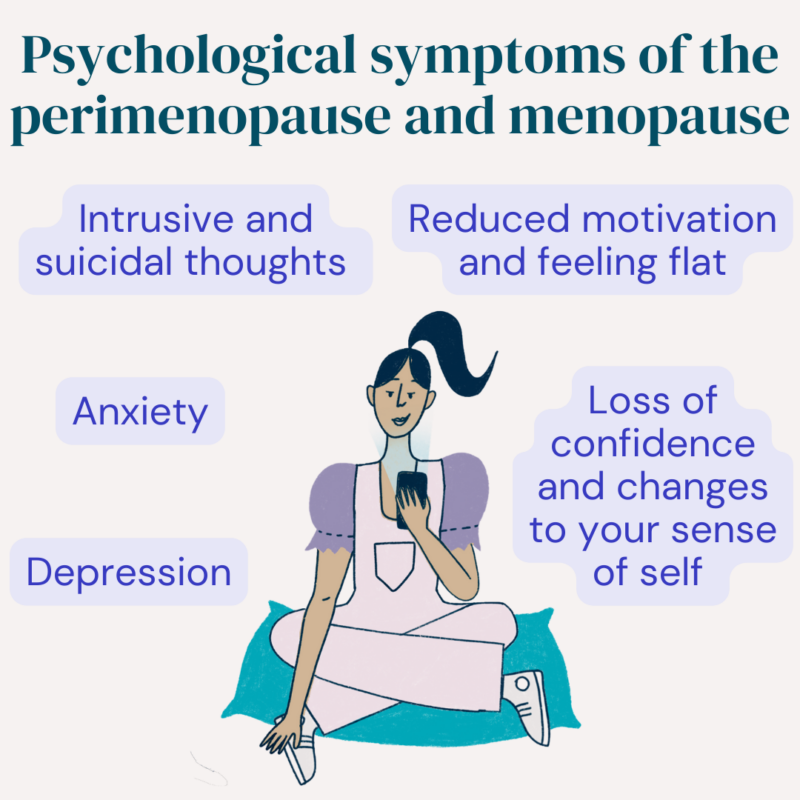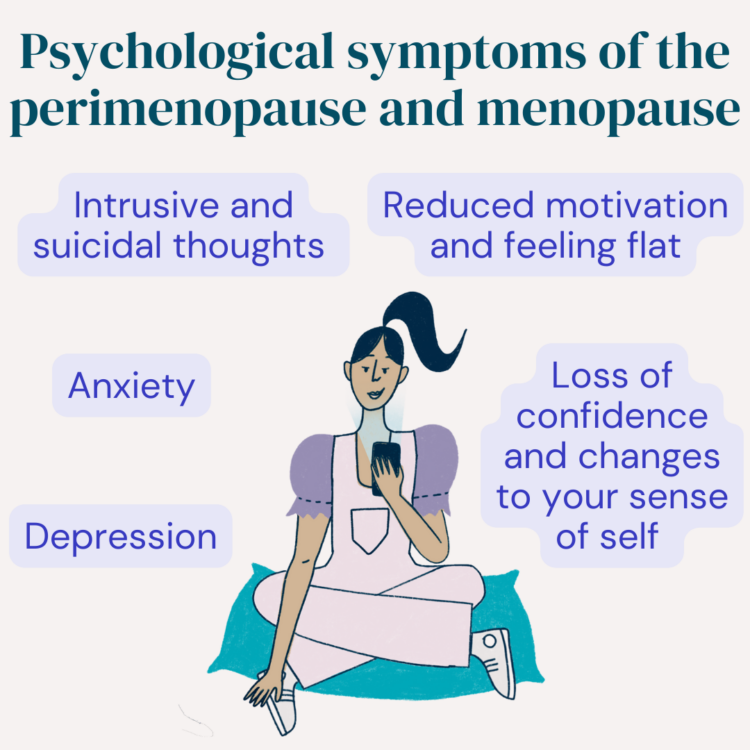 If you do any online research about perimenopause, premenopause, or menopause, you've likely found some infuriating generalizing articles that make this time in life seem like a minor inconvenience with a bit of sweat and maybe a chin hair. Since articles about perimenopause perform better on Google with graphics, there are a lot of equally infuriating images on the topic. I decided to share some of my "favorites" in this article.
Perimenopause is a Motherf*cker
I believe I started experiencing perimenopause back in 2016. Insomnia, night sweats, irritability, brain fog, and more. I changed what I ate, what I drank, took supplements, used progesterone cream, and things improved. Things also improved because I quit my job and decided to follow my dream and be a full-time writer and blogger. I also had a decrease in perimenopause symptoms when I started weightlifting on a regular basis, which also changed what I ate and drank. But with the pandemic and entering the later part of my 40th decade on this planet, perimenopause symptoms have returned and in a completely different manner.
When I quit my job, I was at a point in life where I felt numb. I described it as being inside a plexiglass box that was getting dulled and scratched up with time. I felt disconnected from the world around me. Quitting my job was bold and daring and a bit dangerous. I had to hustle hard to get this blog to the next level as I was the sole breadwinner for my family. It was a vibrant distraction and motivated me to work out more and be thoughtful with what I chose to eat and drink.
I continued weightlifting from December 2017 until March 2020, the Thursday before the world shut down. When we were confined to our homes, I continued working out each weekday morning, using jugs of Elmer's glue from my daughter's slime-making kit, and slowly investing in free weights and resistance bands. We also bought a Peloton bike, which I got super into and began riding it daily in addition to, and then in place of weight training in my living room.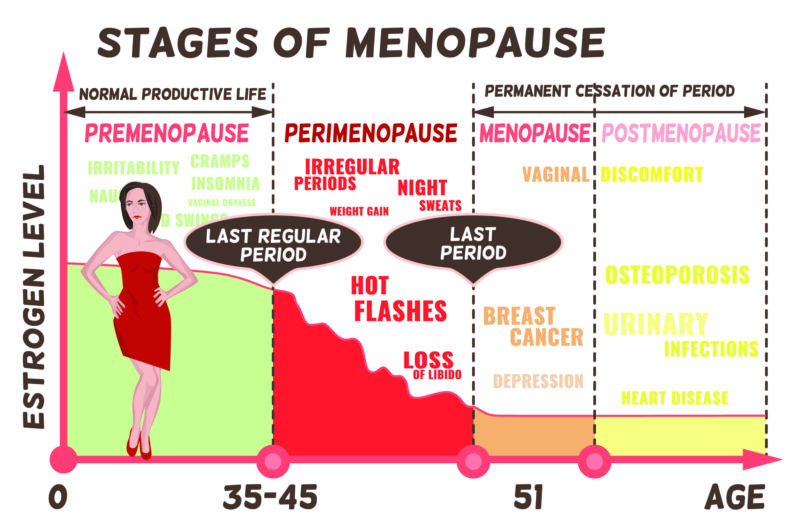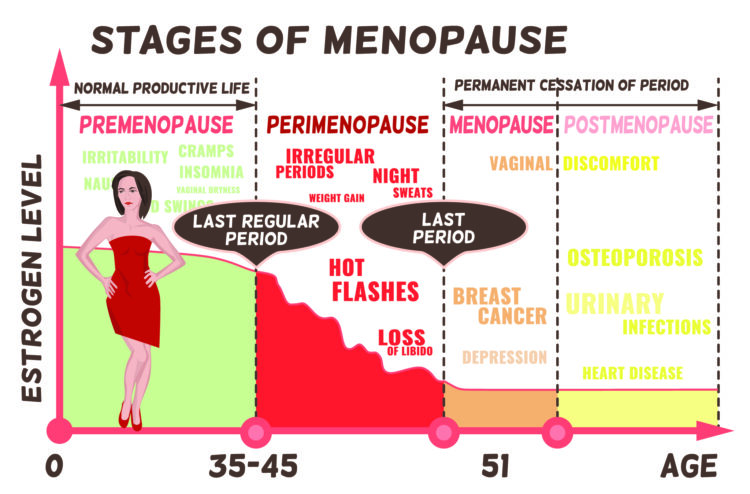 While on Lockdown, I went 100% plant-based and didn't consume a drop of alcohol. I felt great, strong yet light, but I started dealing with brain fog. I struggled to put words together to finish a sentence, I'd trip over my words, and I'd also trip over my feet. I began having night sweats again, something I hadn't dealt with in years. During the day I felt good, but at night and first thing in the morning I felt old and brittle and ached everywhere.
I figured it was part of cabin fever, being so restrained in our smallish row home. Even when the world started opening up, my life still stayed smallish like my house, working from home, my husband at home, and our daughter being homeschooled. Once life got back to normal, so would my brain and with it, my body.
I began getting injuries from riding the Peloton. I tore my meniscus and was off the bike for several weeks. Once healed, I got back into spinning as well as walking and at-home weight training. But once I was in my fitness rhythm, I did something to my back where I struggled to bend and went to a chiropractor for months. Once that got resolved, my plantar fasciitis flared up. When that was under control, I then got Achilles tendonitis and could barely walk.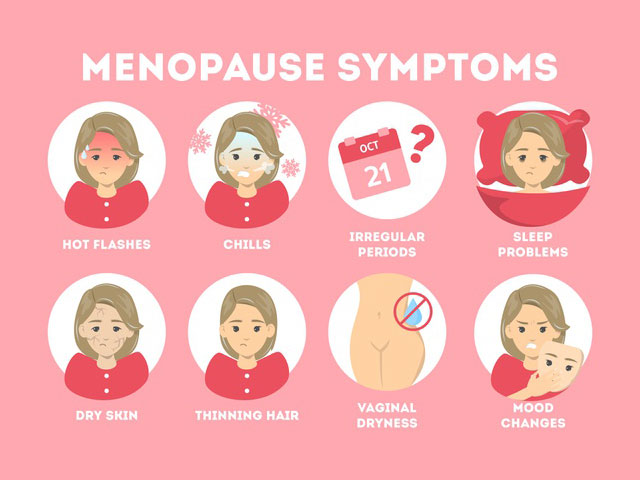 I was getting so irritable. I remember one time my husband did something so insignificant I can't recall what it was. But I do recall being so incredibly angry and fired up, I went to the Peloton bike to work out the aggression instead of starting a fight. I spent over two hours on the bike, going from class to class but the feeling wouldn't go away. I kept telling myself, "Don't go there, Alison, because you may not be able to return." I was thinking thoughts about my marriage that I had never thought in all our years together.
Thinking that working from home around my family 24/7 and not getting the same amount of social interaction as I was used to PrePan, I decided to rent some office space in town. I chose a more expensive space to ensure I had enough room for a couch, so I could take naps in there and escape from my family. It helped having a place to escape and calm down, but having a room of one's own wasn't enough to deal with how I was feeling.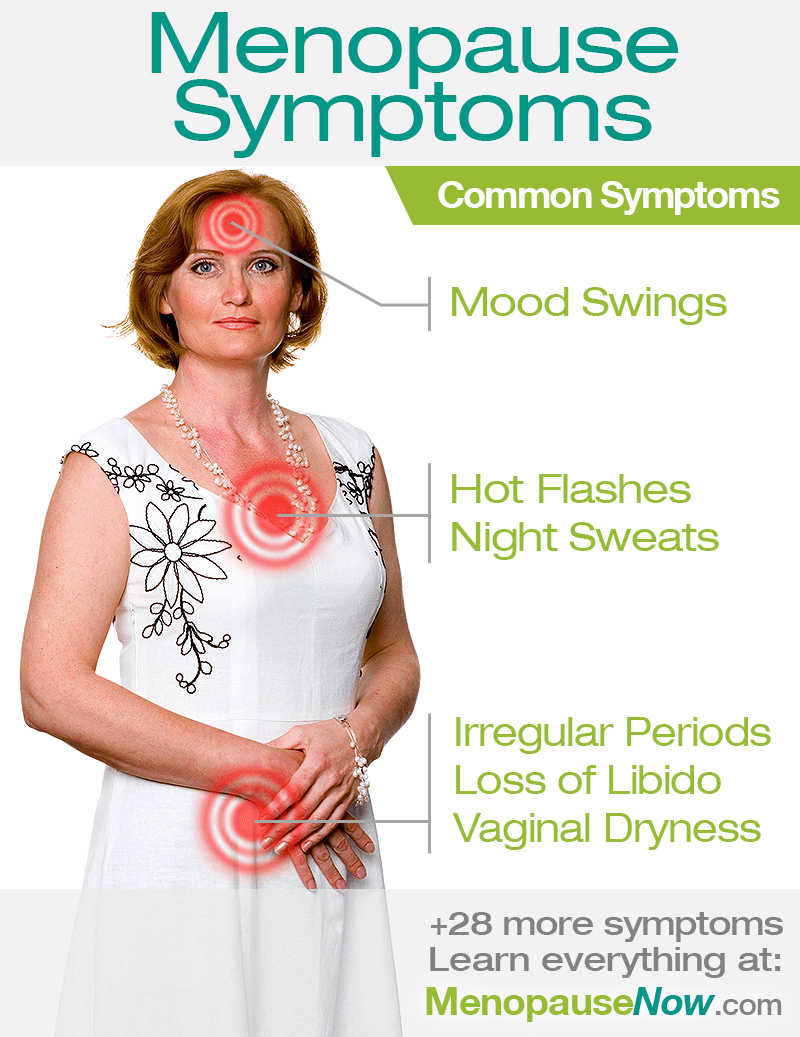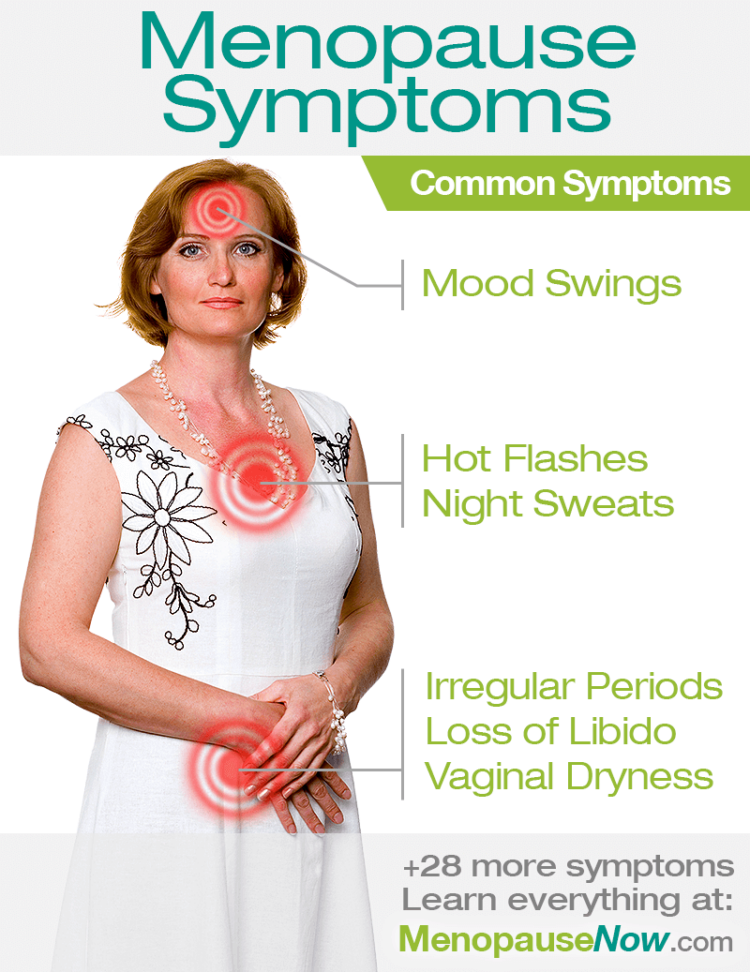 Along with these feelings, I was also again dealing with night sweats and insomnia.
I'd wake up at 3am with a start, as though an alarm went off, and I'd be in a pool of sweat. I would sweat so much, I'd have to take a middle of the night shower and cover my side of the bed with a towel.
Even the nights I didn't wake up or have sweats, I still didn't get good sleep. I got a WHOOP tracker in 2019 or so, it's a fitness tracker that measures strain, recovery, stress, and more along with activity, sleep, and quality of sleep. The WHOOP app will tell you if you're in the red (you need to chill and rest to recover), yellow (not so bad but don't push it hard), or green (optimal level of rest and recovery and a good day to deal with stress, strain, and activity).
It didn't matter if I went to bed at 8pm or 1am, if I took magnesium or melatonin or CBD, if I turned off screens, put my phone in another room, did a sleep meditation, taped my mouth, wore Cool Nights pajamas on bamboo sheets and linen sheets, read a book, had the lights low, ate earlier, ate less, ate carbs or protein or whatever. I could work out or chill, stress about work or go for a massage and take a nap, I'd hardly ever get into the green zone and I was exhausted.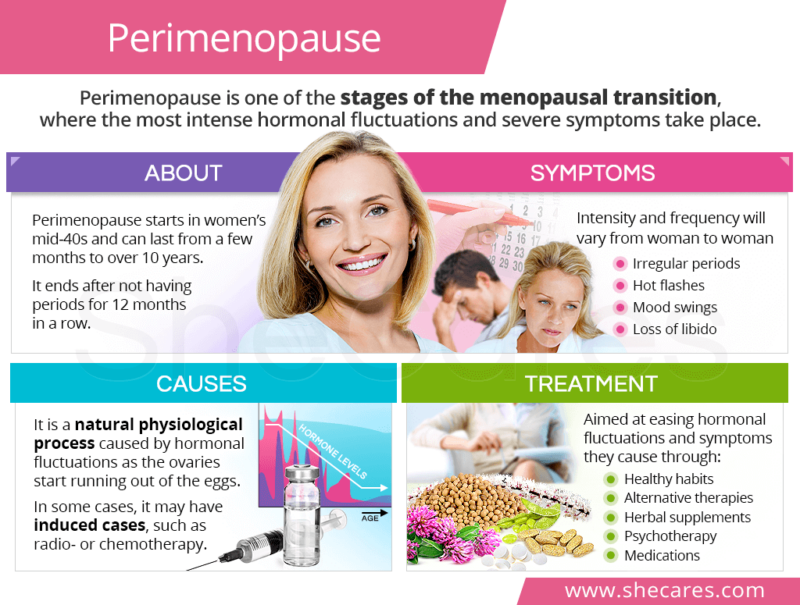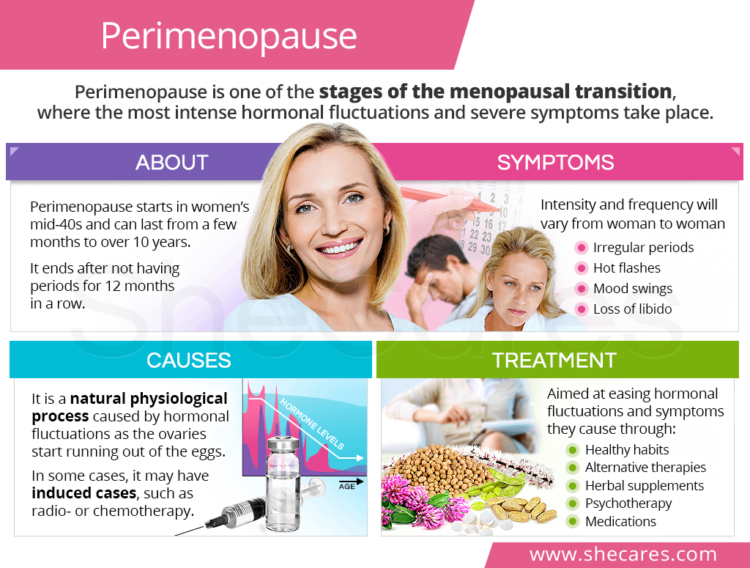 We could do interest-free payments through Affirm and those monthly charges were less than all the random gadgets and supplements I was trying to deal with insomnia, racing mind, and night sweats. It really helped, I know because any time I now sleep at a hotel or another's home I get the 3am sweaty wakeup. I also started "getting green" on WHOOP on the regular, and it showed I was getting more deep and REM sleep.
Sleep made a drastic improvement in my Peloton performance, my relationship with my middle school-aged kid, and my work performance. But I still had such an urge to leave my husband, drive to New Mexico, get a few tattoos and live in a Sprinter van. We fought about everything, and even in the middle of the fight when I knew I was in the wrong I just couldn't stop or admit fault.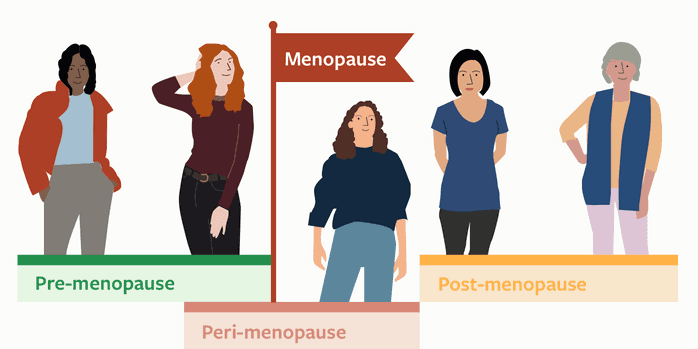 It wasn't all my fault, I mean he too is a middle-aged person realizing unfulfilled dreams and achy knees, new silver hairs, nose hairs, and wrinkles in his face. He was reacting to me and also reacting to his own over-40 reality and time locked up in the house living a smaller life.
We were high school sweethearts who met in 12th grade and outside a few months my senior year of college when we broke up to "sow our oats" we have been together ever since. This year it's 30 years we've been together, 18 married, and all of them happy. We've been together longer than we've been apart and every fucking step he took and breath he made these days I wanted to strangle him.
We went to Zoom couples therapy, sitting side by side, criss-cross applesauce on the bed with the the laptop propped up on a box from Nordstrom or J. Crew or Universal Standard full of items I bought in a moment of thinking a purchase will improve my life or at least my blog but realizing my mistake once it arrived on my doorstep. Our therapist on the screen, me trying to decide if what I am saying is what he wants to hear, what the therapist wants to hear, or if it's what I really think or feel. What did I think or feel?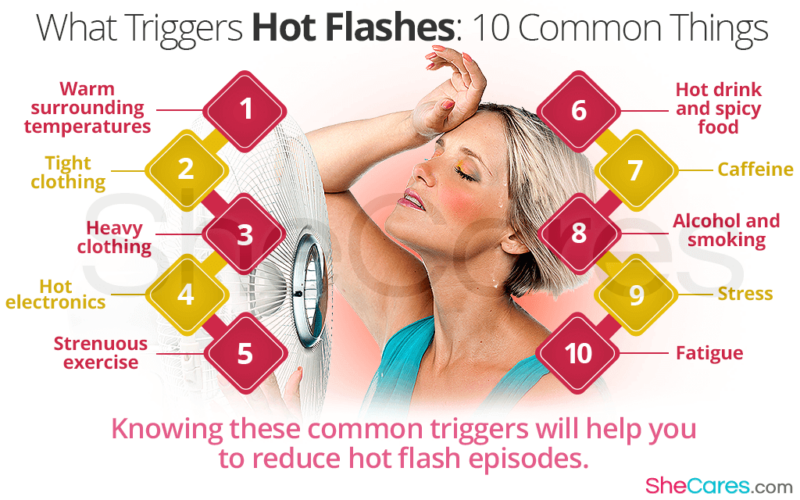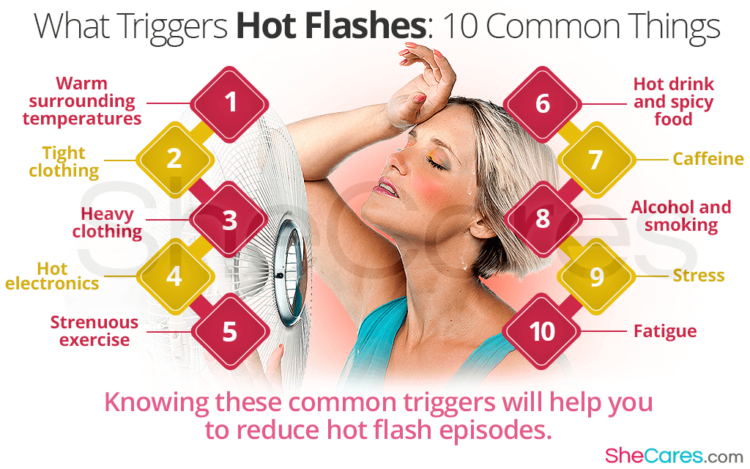 I was also close to self-sabotaging Wardrobe Oxygen.
I had no desire to keep this up, and was exhausted by comments from readers, likely going through perimenopause like me, venting their life frustrations. Everyone seemed cynical, critical, miserable or else pretending everything was utterly grand. It all felt like a farce.
I decided to stop doing brand partnerships and focusing on Instagram, and focus on the blog to get it running faster, getting more traffic, and being more profitable. Add on a team, so the business could grow enough that I could either A) step back from the business while it still ran, or B) make it appealing enough to sell it for enough money that I wouldn't have to work for a few years so I could figure out my "second mountain."
Yep, I was mainlining self-help books, inspirational stories from folks in their second half of life, and TikToks of women my age who left their lives behind to start anew. I didn't want to be on this train any longer.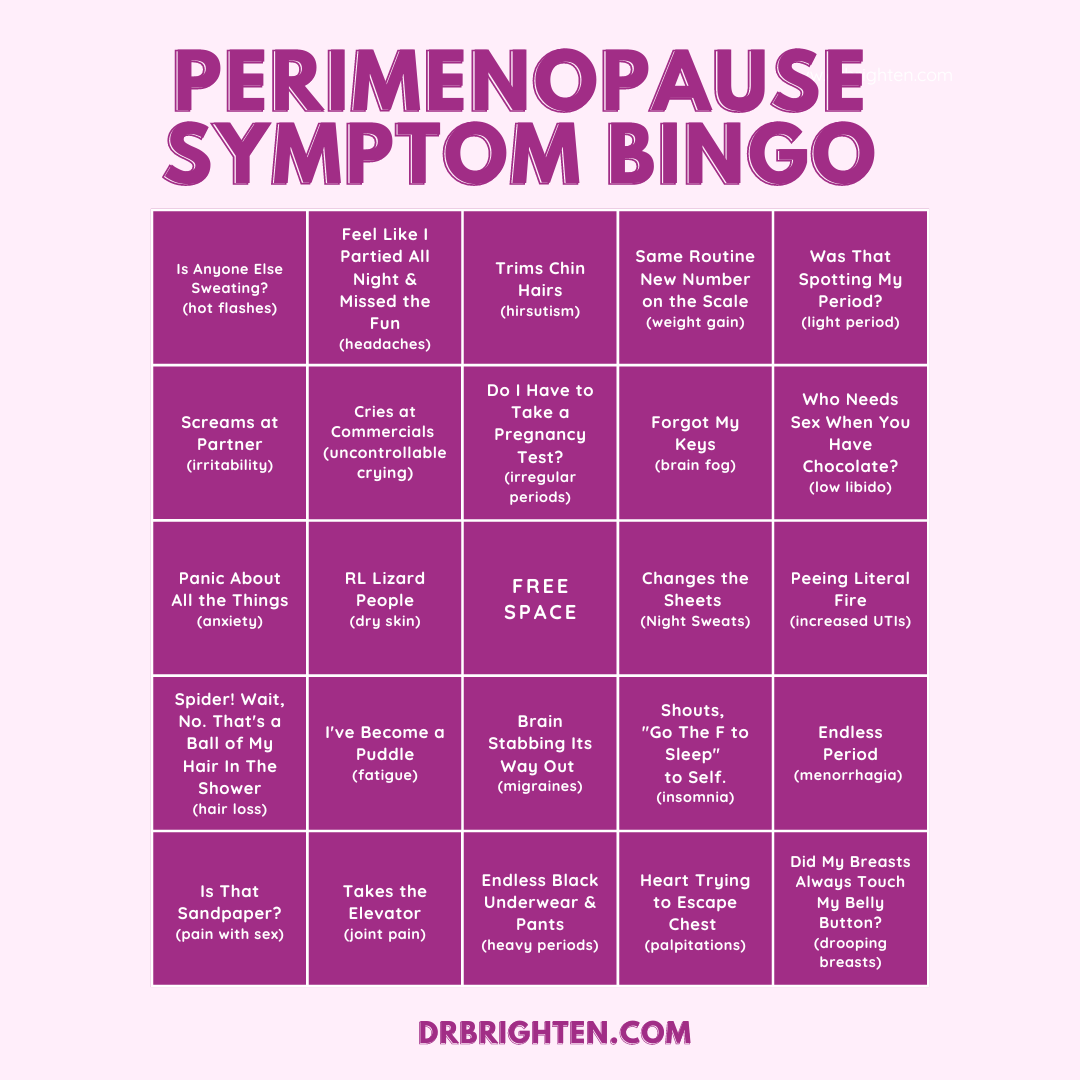 I was back in that plexiglass box from 2017, numb and peering through scratched plexiglass but this time my whole body hurt and my husband wasn't there cheering me on. I think he was in his own plexiglass box. We tried, we made effort, we pleased the therapist and ended after a few months, both knowing we resolved absolutely nothing.
Researching perimenopause, I realized everything I felt, including my murderous thoughts about my husband and the desire to blow up my life, were typical for women my age. We were all suffering through physical and emotional pain, and it was affecting our jobs and relationships.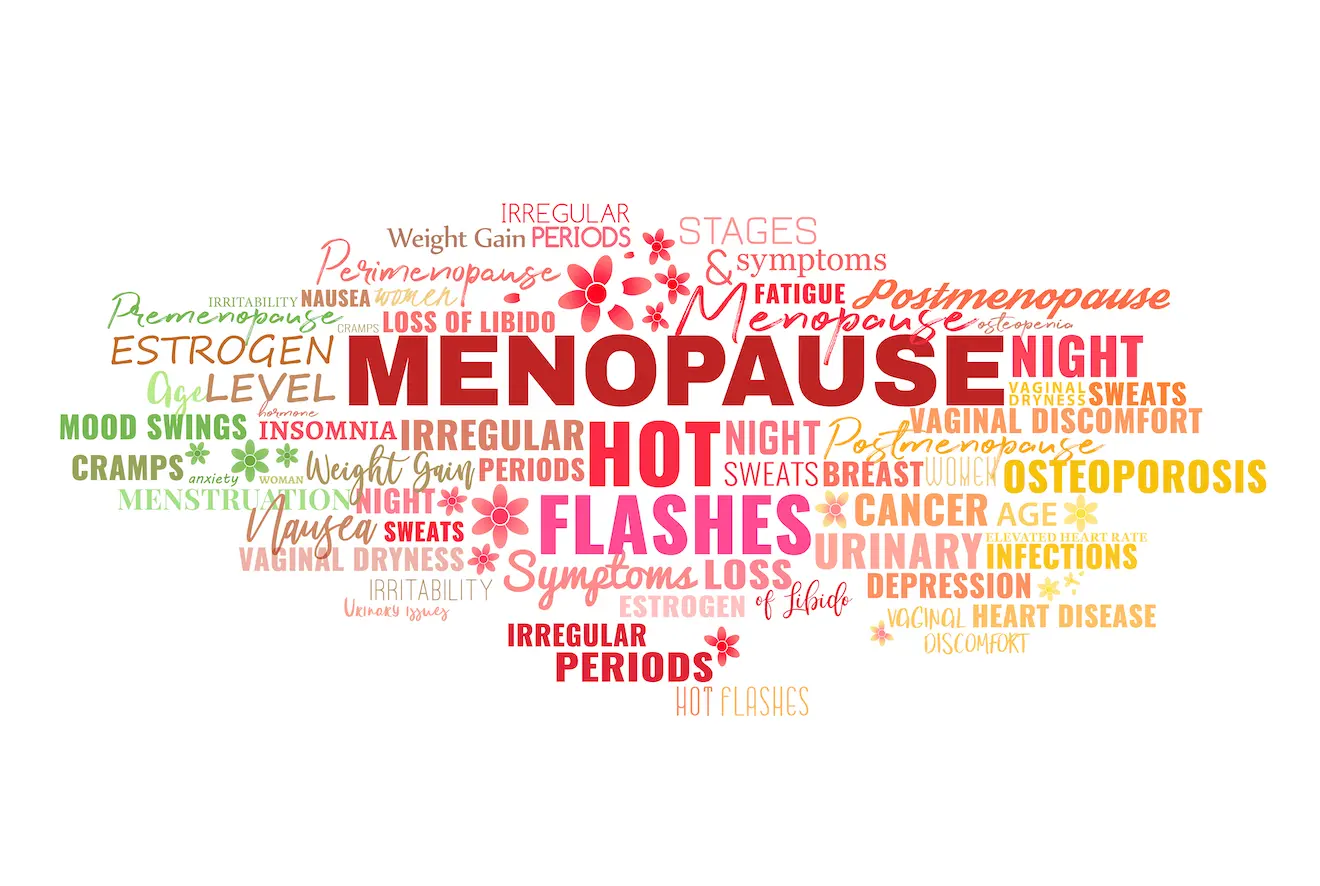 My mom started hormone replacement therapy (HRT) in her early 50's.
I was in high school and a typical self-absorbed teenager but I remember my mom going to a therapist, cleaning out the den and turning it into a room for herself, fully equipped with a lock and "Do Not Enter" sign. At some point she started hormones and even though she was raising two teenage girls, dealing with mounting medical bills, and caring for my ill father, HRT seemed to help her feel more in control.
My mom was on HRT all the way until 2018 when she was in her late 70's and she was diagnosed with breast cancer. She had a mastectomy, but didn't need chemotherapy or radiation. However, they did take her off all hormones claiming the HRT may have been the cause of her cancer. I saw how going off hormones affected her as much as they benefitted the past decades. I swore I'd never go on HRT.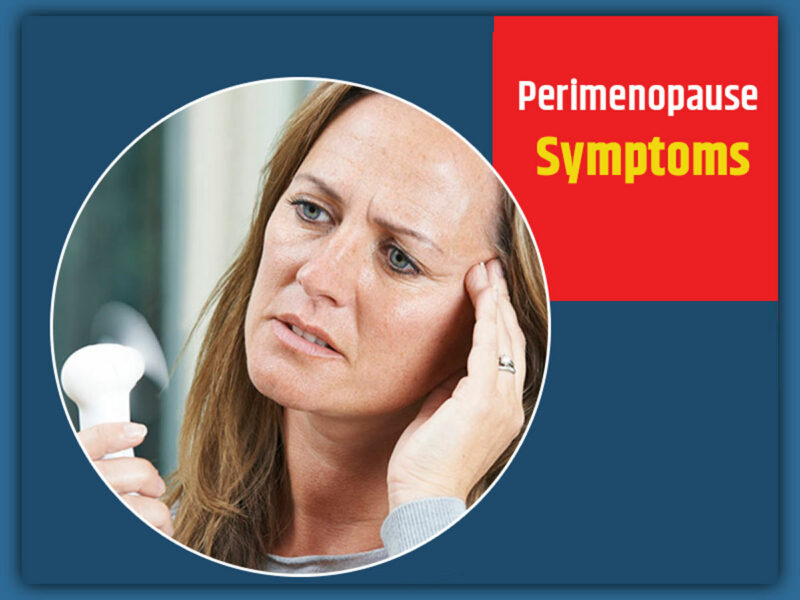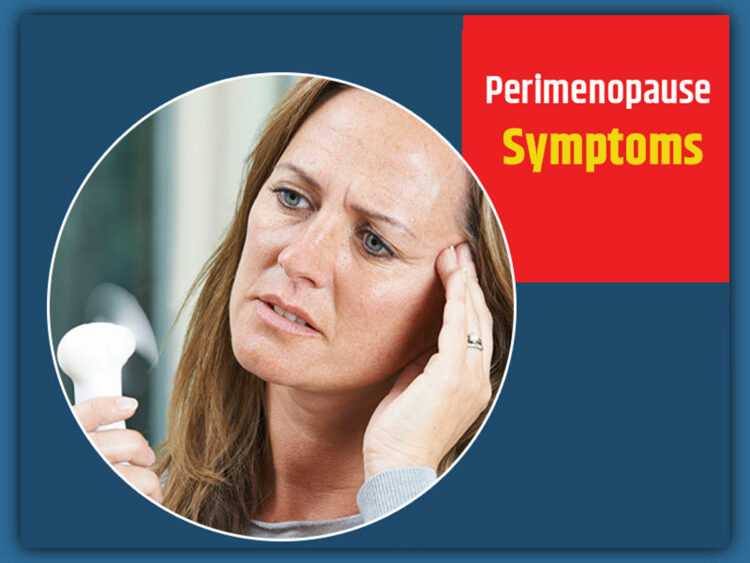 But Lockdown, and murderous thoughts, and brain fog. Everything hurt, I was so dry from my ears to my eyes to my lips (go ahead and make a dirty joke about both pairs, because it was true). I was so scatterbrained, and couldn't turn my mind off. I didn't feel like me, and I was tired of feeling tired and achy and uncomfortable.
I was so uncomfortable in my body, I was hardly working out. A 30-minute ride would leave me aching for days, and all my injuries made even walks around town difficult. I was falling deeper and deeper into a funk. I made an appointment with my gynecologist for my well-woman visit, and with it I was going to discuss perimenopause and HRT.
The appointment started off well. When I mentioned I was dealing with perimenopause symptoms, my doctor asked which ones. I was honest, sharing how I had aggressive thoughts, irritability, the occasional insomnia, joint pain, muscle aches, headaches, dryness, brain fog, a mind that wouldn't turn off or slow down, and a strong desire to leave my life, change my name, and start over new.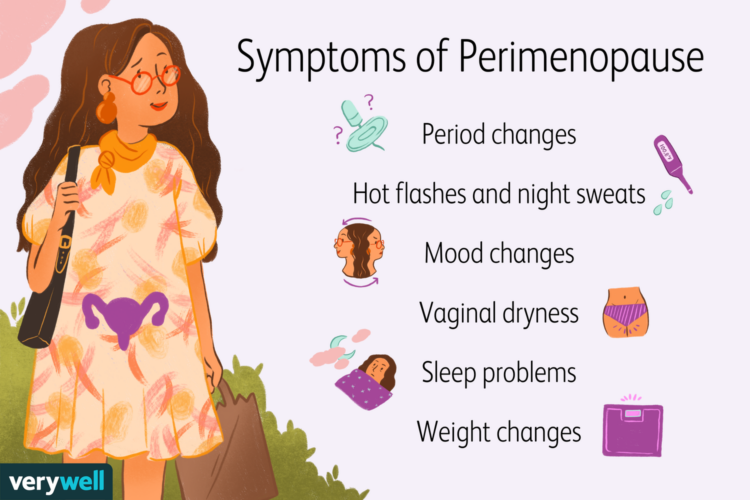 The only symptoms she focused on were racing mind and insomnia, saying the others were likely circumstantial or emotional and not hormonal. But she admitted she wasn't a hormone expert and recommended I make an appointment with another doctor in the practice who was. It was Friday, we set one up for that coming Monday and to be prepared for it, took two vials of blood to test my hormones and for anything else that may be an issue.
That Monday, I met with this other doctor, who again asked me for the symptoms I was experiencing, and again I listed all of them out, great and small. This doctor also said all the other symptoms I was experiencing were either due to getting older, or due to my relationship with my husband. That my hormones were tested (though I was not told what was tested and what the results were), and everything looked normal. That though it had been three months since my last period, my periods weren't yet far enough apart to cause any dip in hormones.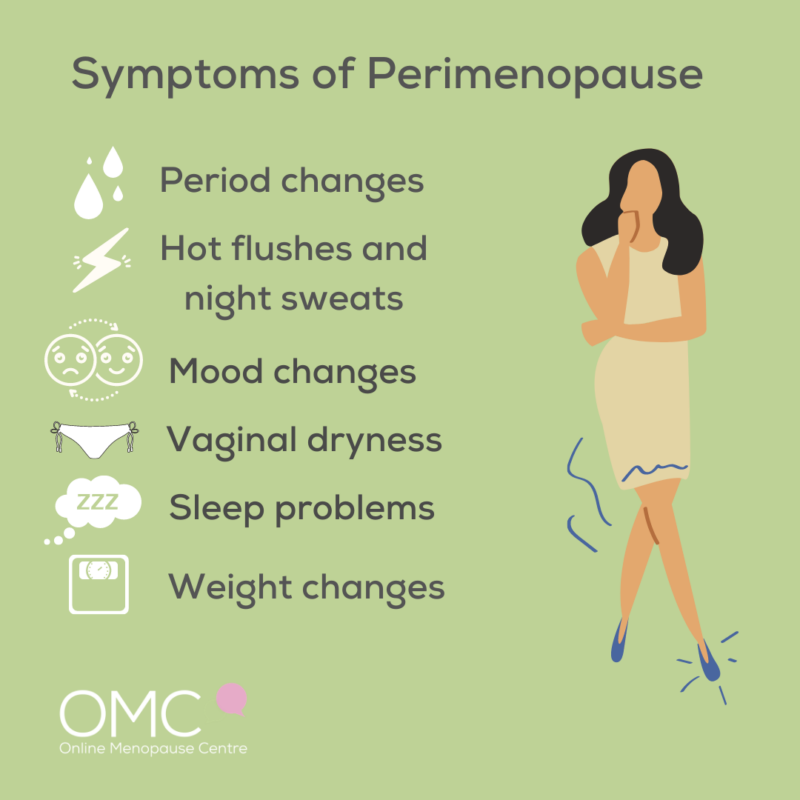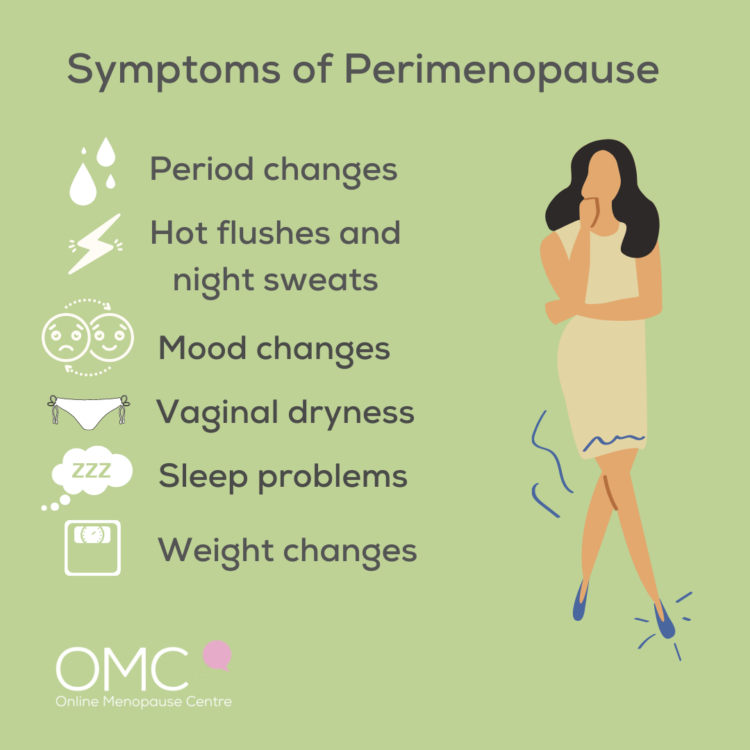 I was told to lose weight, exercise more often, and consider marriage counseling.
The doctor also suggested a self-help book that she read and found helpful at the same age, and gave me a three-month prescription for Wellbutrin XL, an antidepressant.
I was so blindsided I didn't have the capacity to be an advocate for myself. I cried, the doctor patted my knee and said the prescription would be waiting for me at my local pharmacy and sent me on my way. I went to my car, still crying, and bought the book the doctor recommended on Audible so I could listen to it on the drive home. It was a book about assertive speaking, and how to change your language to get what you want.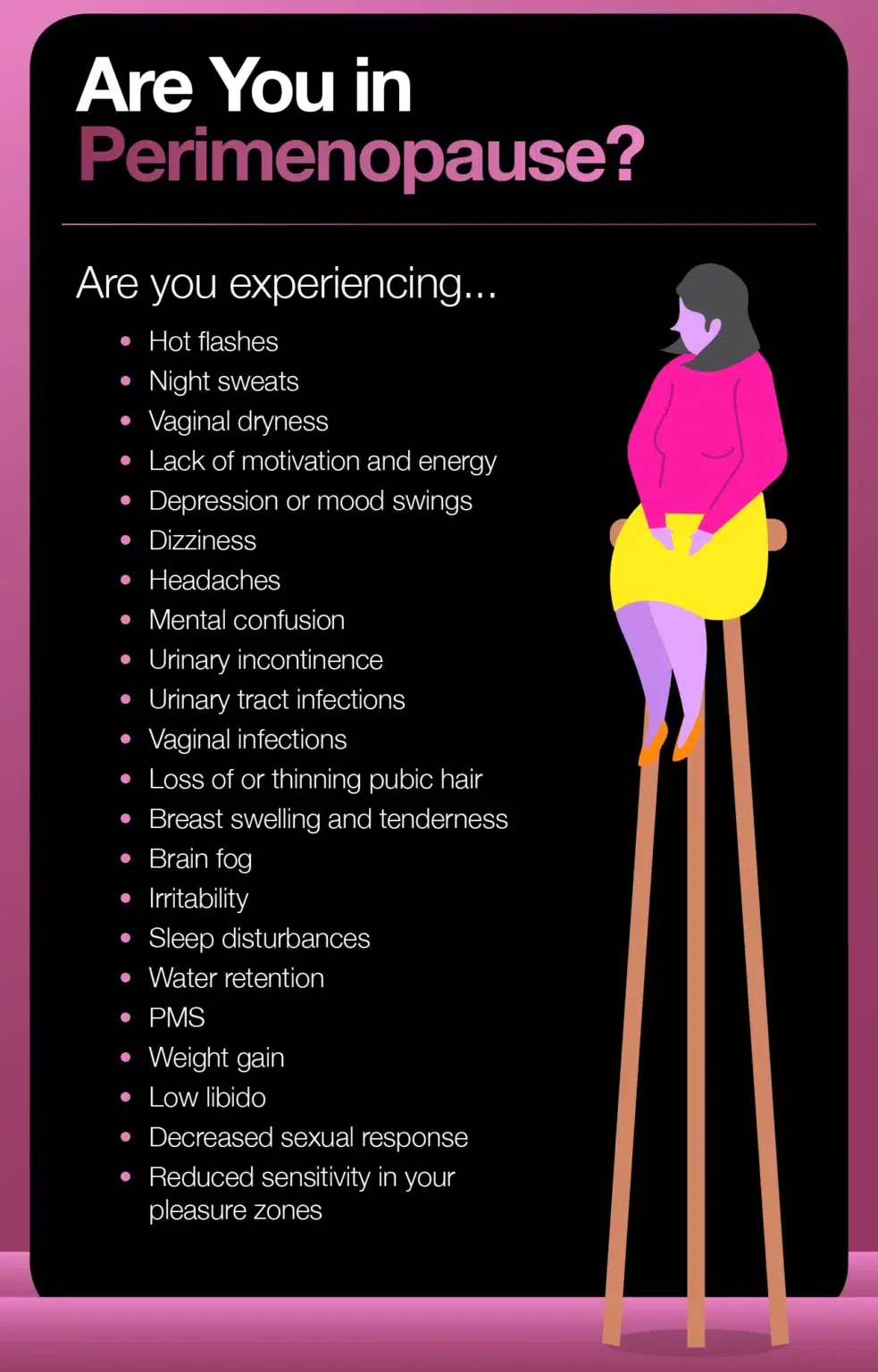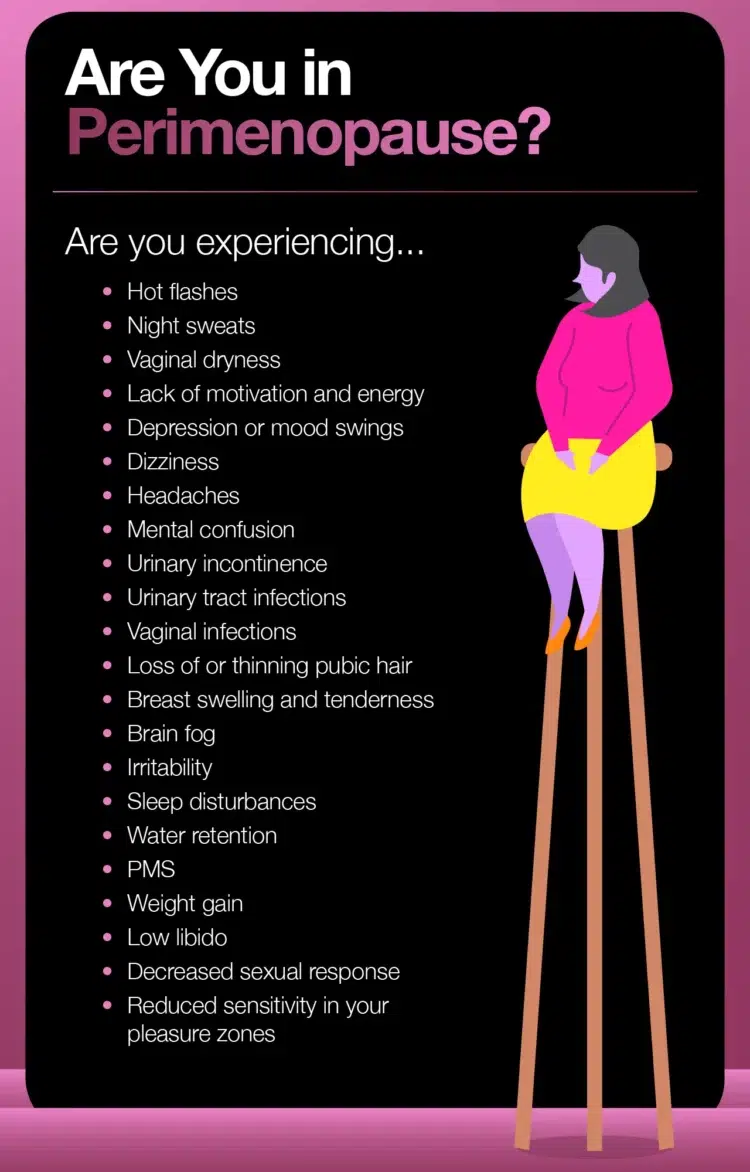 I was so upset, felt so misunderstood and dismissed. I came home and sobbed to my husband. He asked if I was crying because I thought HRT would be a magic pill that would fix all my ills. Possibly, but it also felt like I was more alone than ever, my experiences dismissed by two medical professionals, misunderstood by my partner, under researched by experts who since the beginning of modern medicine have focused on men, hidden by those before me who suffered in silence as admitting the effects of menopause unseemly, not ladylike, not appealing.
Wellbutrin was also one of the antidepressants my dad took.
He tried them all, at least those that existed in the late '80s and throughout the '90s. I remember Wellbutrin because he took himself off it cold turkey and ended up having a seizure on the kitchen floor. This gynecologist didn't explain why she prescribed that specific medication, why she choose the form and level, and didn't schedule a follow-up appointment to see how it was going so she surely didn't ask how I felt about taking it.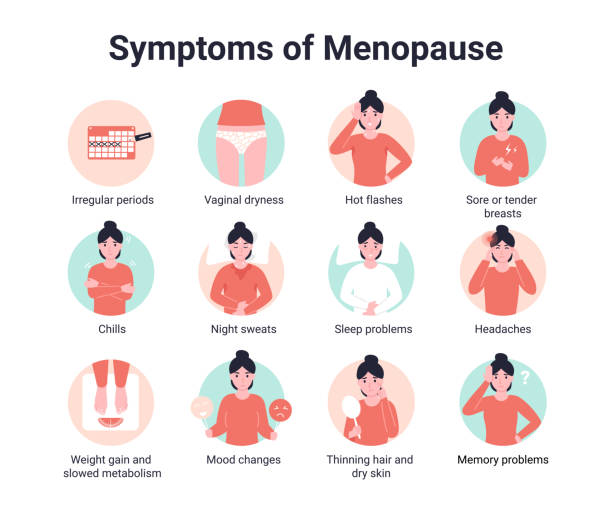 I let that prescription sit at the pharmacy for two weeks. But I wasn't feeling any better being angry about how I was treated by these doctors, or reliving bad memories with my dad. I was unhappy, so I started researching Wellbutrin. I found I got the version that was slower release so I only had to take it once a day, and was also prescribed the lowest dose.
I researched Wellbutrin XL and read that it helped with anxiety, depression, and some even said various perimenopause symptoms like irritability, brain fog, racing thoughts, and insomnia. And unlike many other antidepressants, Wellbutrin didn't reduce libido and sometimes controlled food thoughts which caused a reduction of weight for some individuals. I decided I may as well try it for three months, it was lower stakes than divorce.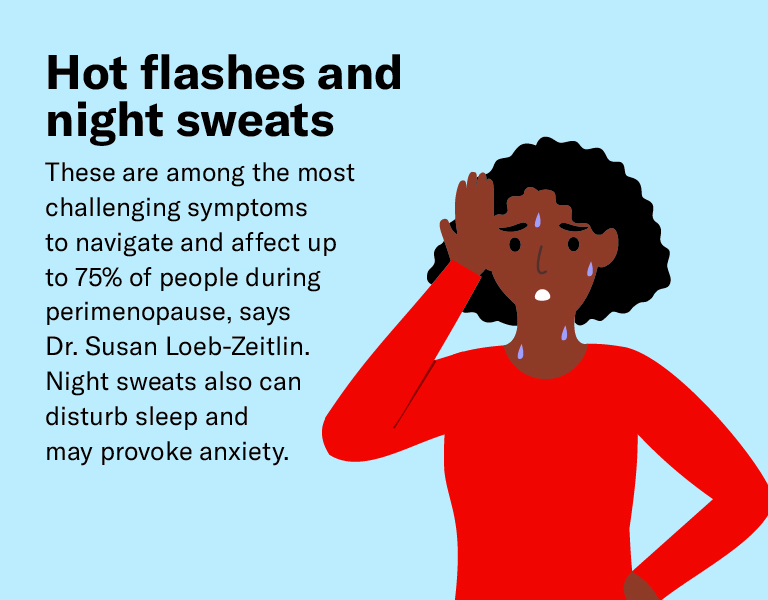 I have been taking Wellbutrin now for over two months.
I swore it kicked in after a week. I went away with my best friend to North Carolina, where she was taking care of the estate of a deceased loved one. For a week we cooked meals and watched Queen Charlotte, a Bridgerton Story and went to the gym and antique malls and sat in the sun between home improvements and trips to the dump. None of my injuries flared up, my joints didn't hurt, and I felt amazing. I even missed my husband.
It seemed the time away helped both of us gain some perspective, but the high faded and I started feeling really low again. But after a few weeks, I started noticing things weren't exactly the same. I didn't feel happy or whatever, but I was able to see things from an outside perspective.
I wasn't so in deep in my feelings and thoughts and sadness and anger the past years, that it seemed like the world against me and everything was a personal attack. I was able to see, to paraphrase Scarlett Envy, that maybe I was the drama. But also by being able to see the whole situation, I could tell that an antidepressant wasn't curing all that ailed me.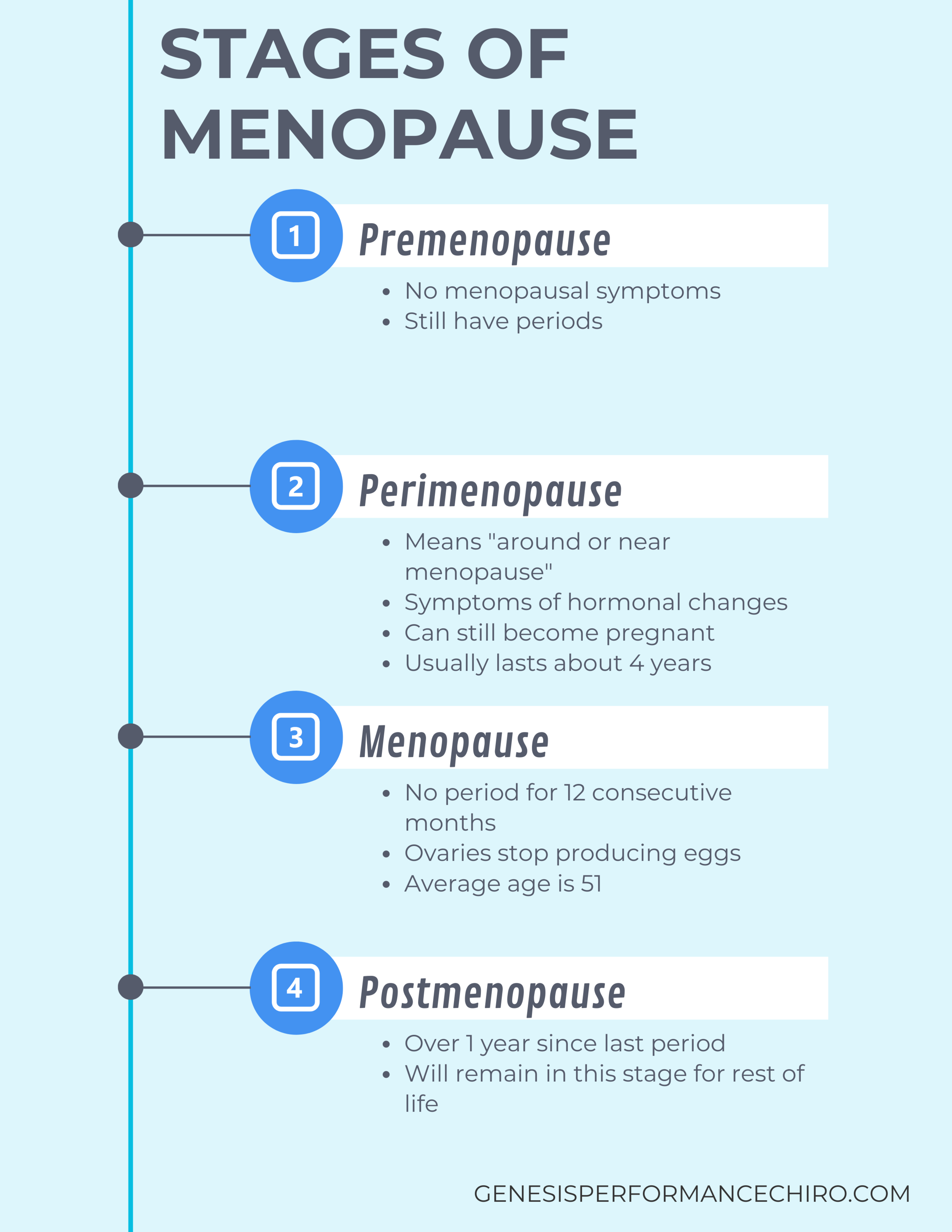 So I talked to friends, joined Facebook groups, read books and websites and message boards, and found someone local that is a North American Menopause Society/NAMS Certified Menopause Practitioner (NCMP). She is not covered by my insurance, but I feel that this is worth more than any dress or bag or shoes. I will be writing about that experience very soon.
I hesitated to write this because the last thing I wanted was advice from strangers.
I am not writing this to have you tell me what to do, or share your opinions on what I have done thus far. It is because I know some of you have noticed I've been "off" and I know that even more of you can relate hard to what I am experiencing.
Being in this job is a bit like being in high school. In high school if a boy calls you or a girl talks about you or a teacher is mean to you, you discuss it with your best friend, your second best friend, the friend in chemistry class, the kid seated next to you in driver's ed, the fellow cashiers at the store where you work on weekends, your sibling, your parents, your favorite teacher, and depending on your age, a bunch of strangers on the internet.
Each person has a different opinion on the situation and plenty of advice. At first it feels supportive, all these folks worried about you, offering advice in hopes you'll be happier. But it muddies the situation, all those opinions and you shoulds. You start to doubt yourself and your gut but don't know which voice is the right voice to follow.
As we get older, we usually end up speaking to fewer folks about our issues. We've learned from being burned, and now know the fewer opinions, the easier it is to stay true to yourself and protect your heart. Having a pubic platform like a blog, or a social media account means the opinions fly without you asking for them, and they aren't always with good intentions, good research, or from people who really know you or the whole story.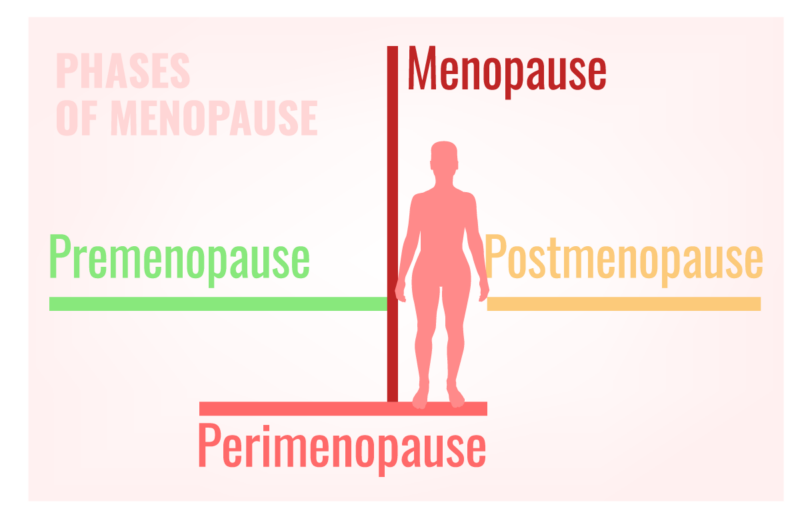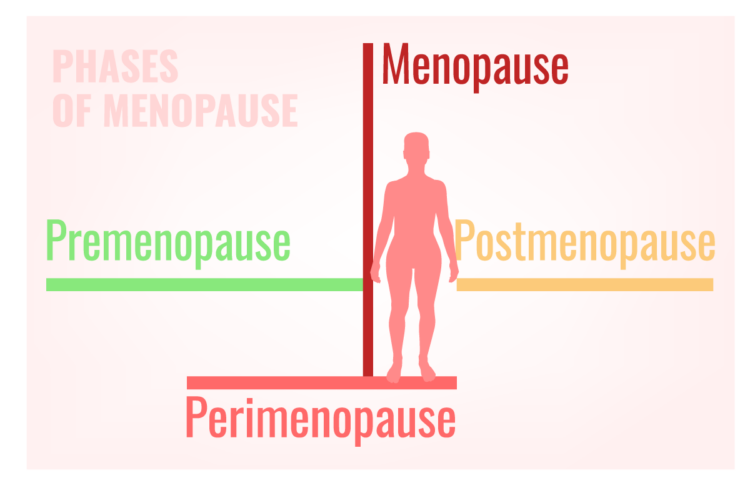 The reason I write this is because the thing that has kept me sane through the past couple of years, and what keeps me fighting to find solutions are the stories of others who have honestly shared their similar experience. The symptoms, the products that helped and didn't help, the doctors that helped and didn't help, where they found information, where they found support.
We may speak to fewer folks to stay true to ourselves, but staying silent is why so many of our fellow folk in their 40's and 50's are blindsided by perimenopause and why so many medical professions dismiss our symptoms.
I may have started Wardrobe Oxygen dreaming of writing a fashion advice book, but I have stuck with it for 18 years because I have seen how this site and the community around it helps fellow grown-ass women. The longer I blog, the more careful I am with how much and what I share, but what I do share has far less of a varnish.
We grown-ass women don't need poreless skin and butterflies, we need real life, real talk, real support, and real people who really care. I care, and I hope by sharing this journey I can help another woman who is deep in it and feels alone and stuck. You're not alone, and we will get through this together.