This article may contain affiliate links; if you click on a shopping link and make a purchase I may receive a commission. As an Amazon Associate, I earn from qualifying purchases.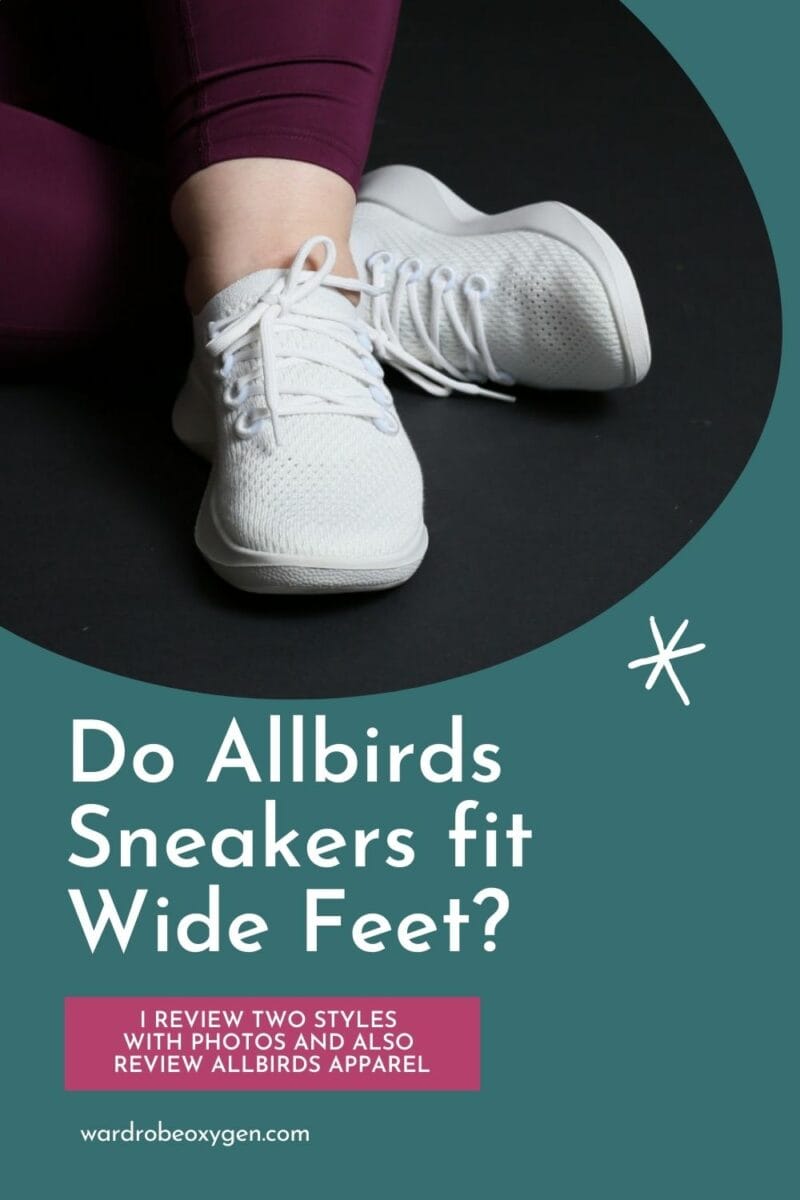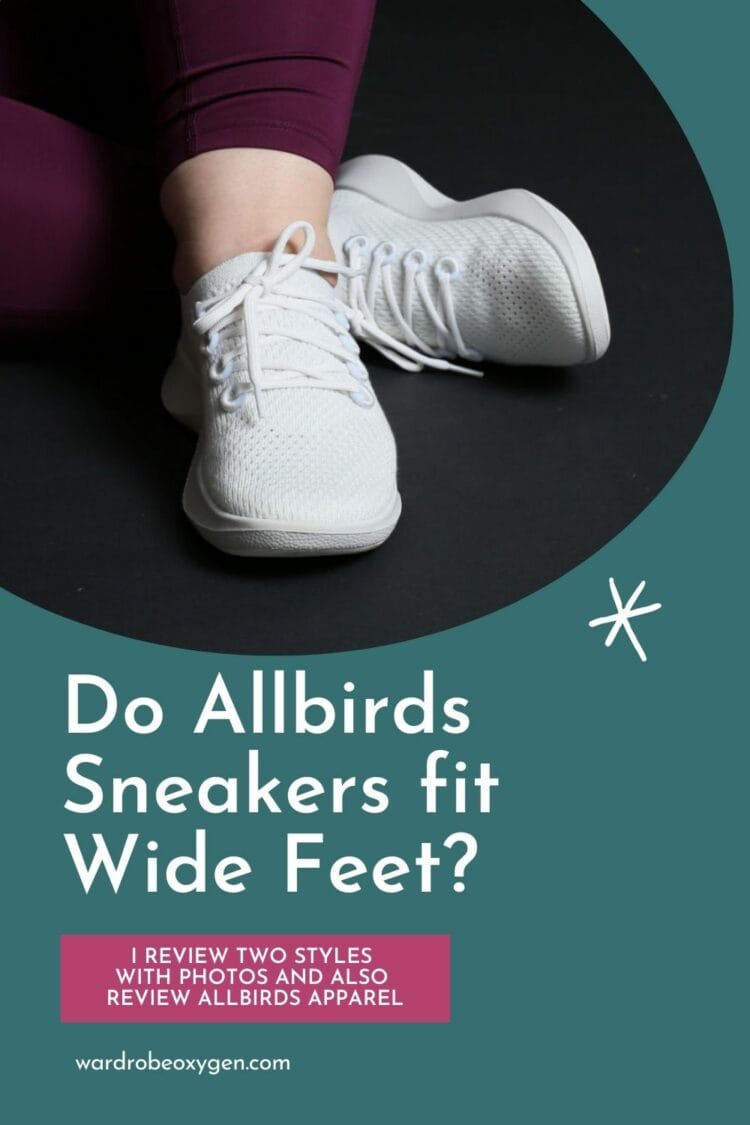 I have received so many requests to review Allbirds! Wardrobe Oxygen commenters and Community members have shared they're intrigued by Allbirds' ads on social media, the brand's focus on sustainability, and them being worn by influencers. Thing is, it was hard to find reviews by those who had wide feet. Do Allbirds fit wide feet or does it run narrow like so many other ethical shoe brands?
I regularly write about shoes for wide feet and provide honest reviews, and truthfully, Allbirds' marketing and ethics also appealed to me. I wanted to find out for myself if Allbirds fit wide feet.
Allbirds offered to send me a pair of shoes and a t-shirt of my choice in exchange for an honest review, whether positive or negative. I am not paid by Allbirds for this review, but there are affiliate links in this post. If you click on a link and make a purchase I may make a small commission. To understand more about paid reviews and affiliate links, please read this post on how blogs and influencers make money.
Do Allbirds Fit Wide Feet? An Honest Review of 2 Different Styles
What is Allbirds?
New Zealander and professional footballer Tim Brown knew the benefits of merino wool and wondered why it wasn't used for footwear. He partnered with Joey Zwillinger, an engineer and renewables expert and they crafted a comfortable wool sneaker. Thanks to a Kickstarter and some additional funding, in 2016 they started Allbirds, offering comfortable, simple, and sustainable footwear.
Allbirds was instantly a success and continues to gain popularity for fit, comfortable, sustainable, and hard-working materials. Along with New Zealand wool, Allbirds uses recycled water bottles, recycled nylon, TENCEL™ Lyocell, sugarcane, eucalyptus tree fiber, and castor bean oil to produce their shoes.
Allbirds Sizing
Allbirds offers footwear for women in sizes 5-11 and men sizes 8-14. Allbirds is a Certified B Corp and a carbon-neutral company. Allbirds has both minimal and recycled packaging; it uses 90% post-consumer recycled cardboard that serves as a shoebox, shopping bag, and mailer all in one.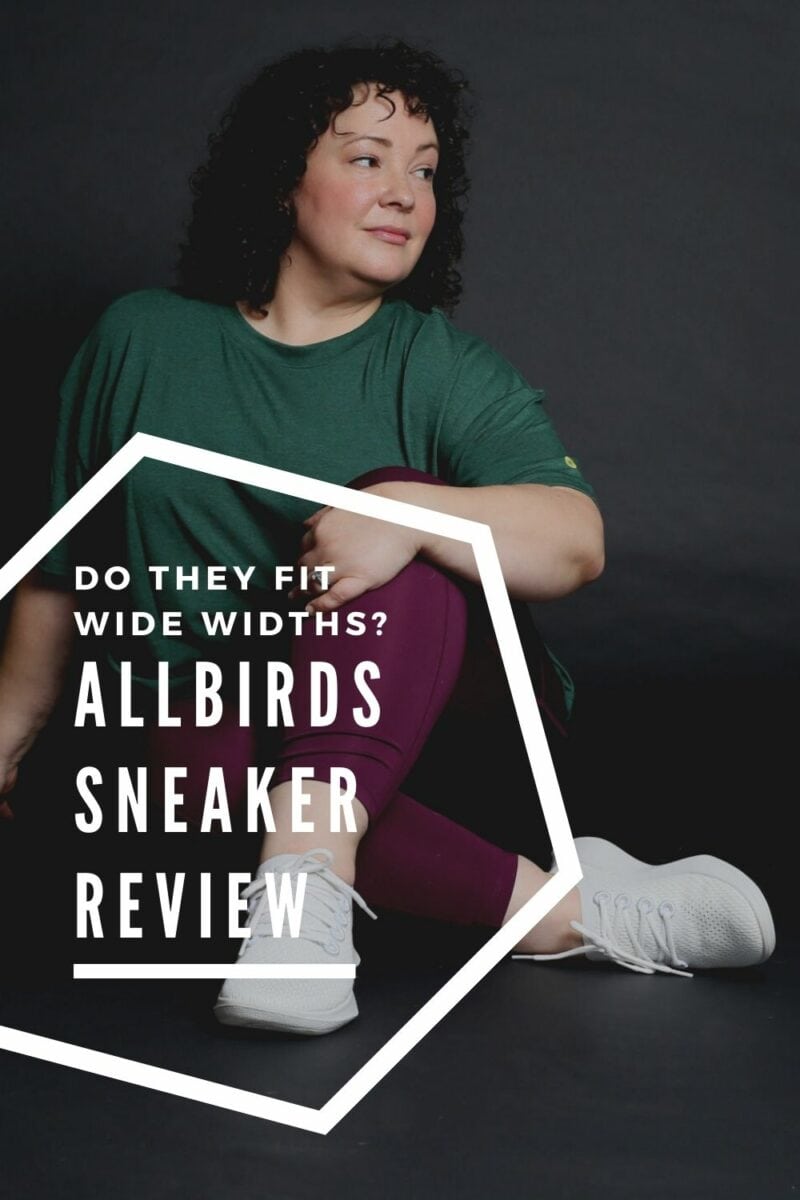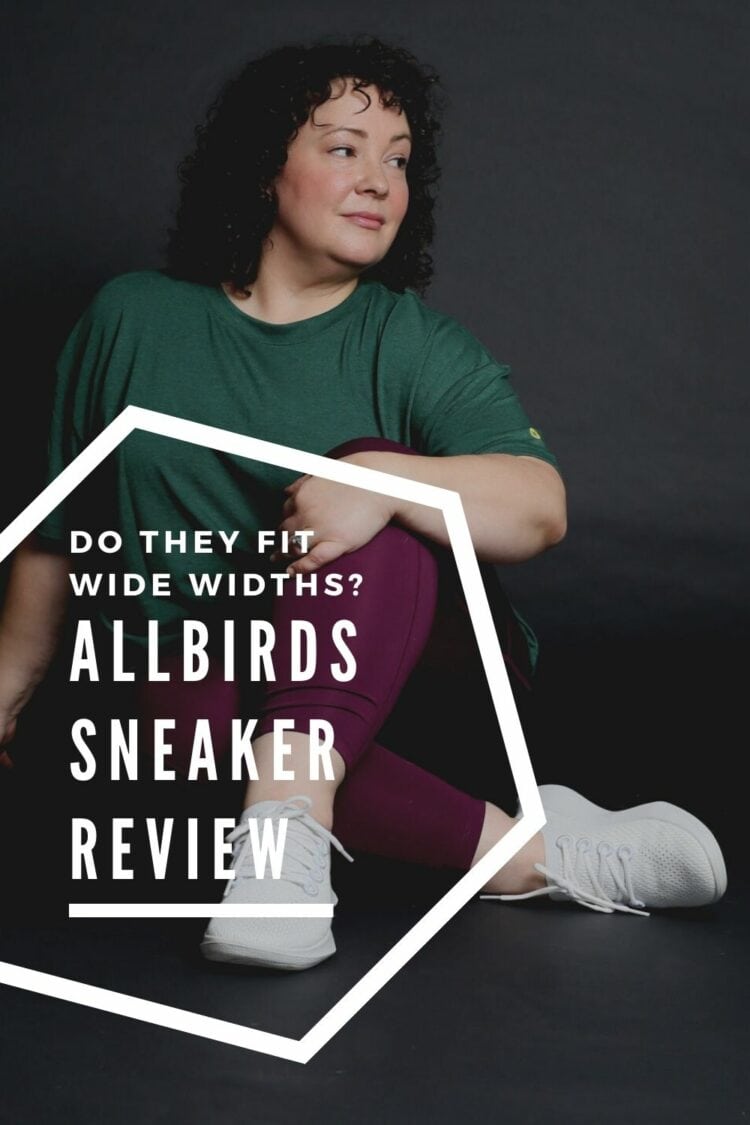 Do Allbirds Fit Wide Feet?
Below I share the two styles of Allbirds shoes I have tried, whether they fit my wide feet, and my thoughts on construction, comfort, fit, and style. At the bottom of the post, I also share my experience with Allbirds apparel.
Do Allbirds Stretch?
After trying a few styles I can tell you – some Allbirds stretch and some don't. Although they will all stretch at least a little over time, the wool shoes are known to stretch out about an inch over time and the tree shoes are more likely to retain their original shape. It really depends on the one you choose to purchase. Below, I will share my opinion of the stretch of the Wool Loungers and Tree Dashers.
How To Stretch Allbirds
Although wool fabric Allbirds claim to stretch within 30 days of wear, the same cannot be said for the tree versions. If, like me, you have wider feet and you love the look of Allbirds, here are some tips for stretching tennis shoes.
Allbirds Wool Lounger Review
Intrigued by Allbirds marketing, I ordered a pair of Allbirds Wool Loungers. I thought the wool would stretch with wear to work for my wide feet. I was mistaken. I couldn't even get my foot in the shoe.
This isn't surprising; because my feet are not just wide but high volume and I often have issues with slip-on sneakers like Vans and high-vamp loafers, even if they supposedly accommodate a wider foot.
For comparison; I can fit the Rothy's styles of loafers and slip-on sneaker, but they are so tight on the top of my foot they're incredibly uncomfortable. So it's no surprise that the Allbirds Wool Loungers didn't fit my feet.
This experience made me write off Allbirds. While I liked the ethics of the company and the clean lines of their shoes, I assumed like many sustainable shoe brands, they just weren't designed to accommodate wide feet.
However, in the Wardrobe Oxygen Community on Facebook and on Reddit, I saw individuals with wide feet share they owned and loved Allbirds shoes. When the brand reached out recently inviting me to join their affiliate program, I decided to try Allbirds again, with a different style of shoe.
I asked the Wardrobe Oxygen Community their opinion on which shoe would be best for my wide feet. The most popular Allbirds style for wide feet mentioned was by far the Tree Runners, with the Wool Runners in second, and then Dashers in third.
Allbirds Tree Dashers Review
Desiring a lightweight white sneaker for spring looks, as well as a shoe I could wear for at-home workouts and walks around the neighborhood, I chose the Allbirds Tree Dashers. I liked that they were lightweight, free of adornment, but also made for performance.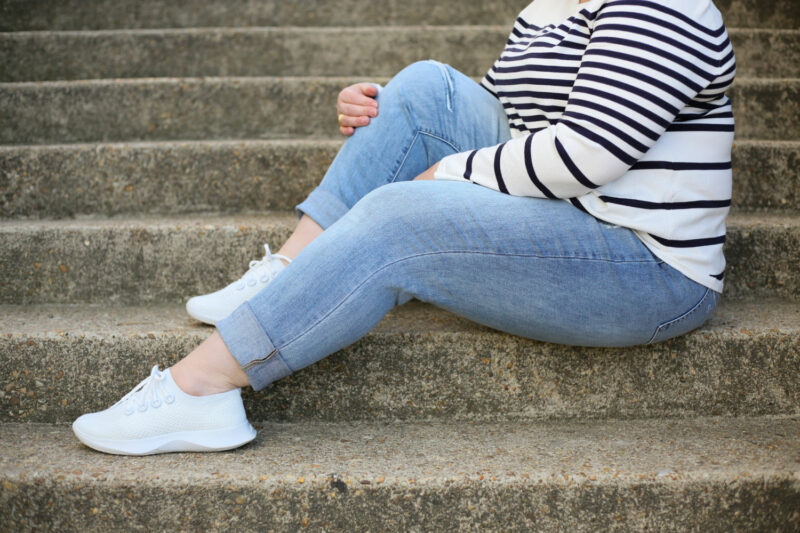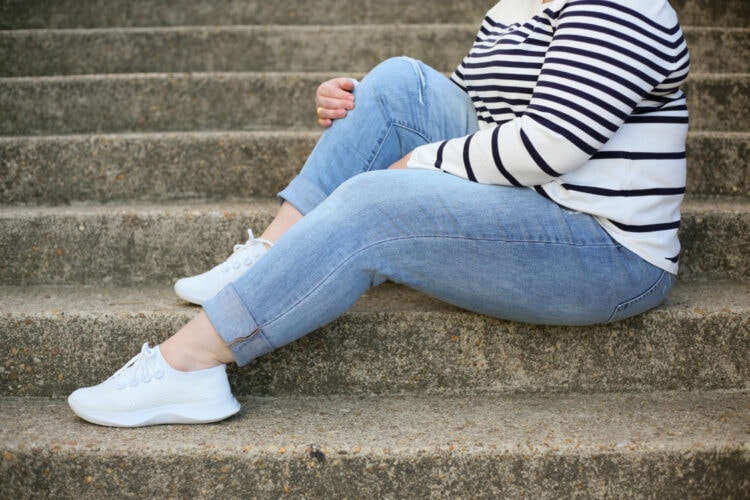 The Tree Dashers is a running shoe that can double as a fashion sneaker. It can be worn with leggings for your morning run, and then a midi dress for an afternoon coffee date. It is a style of shoe I love but have a hard time wearing because my feet are so high volume.
While others may look adorable with trainers and a t-shirt dress, I look as though I have concrete blocks on my ankles. I hoped the Tree Dashers would be slimline enough to be great with joggers and activewear, but also maybe a pair of ankle jeans or a midi skirt.
The Allbirds Tree Dashers are crafted with a one-piece upper made from FSC® Certified eucalyptus trees, a dual-density SweetFoam™ midsole made with the world's first carbon-negative green EVA, and Allbirds' signature ZQ Merino wool along the heel counter. The sole of the Allbirds Tree Dashers is made from SweetFoam™ with natural rubber traction pads. The removable castor bean contoured sockliner emits less carbon than petroleum-based foam.
I went with my usual shoe size of 8; I know a lot of people size up for wide feet but I always find the curve of the foot and the arch support then is in the wrong place. I wanted to see if my usual shoe size would work for Allbirds, even with wide feet.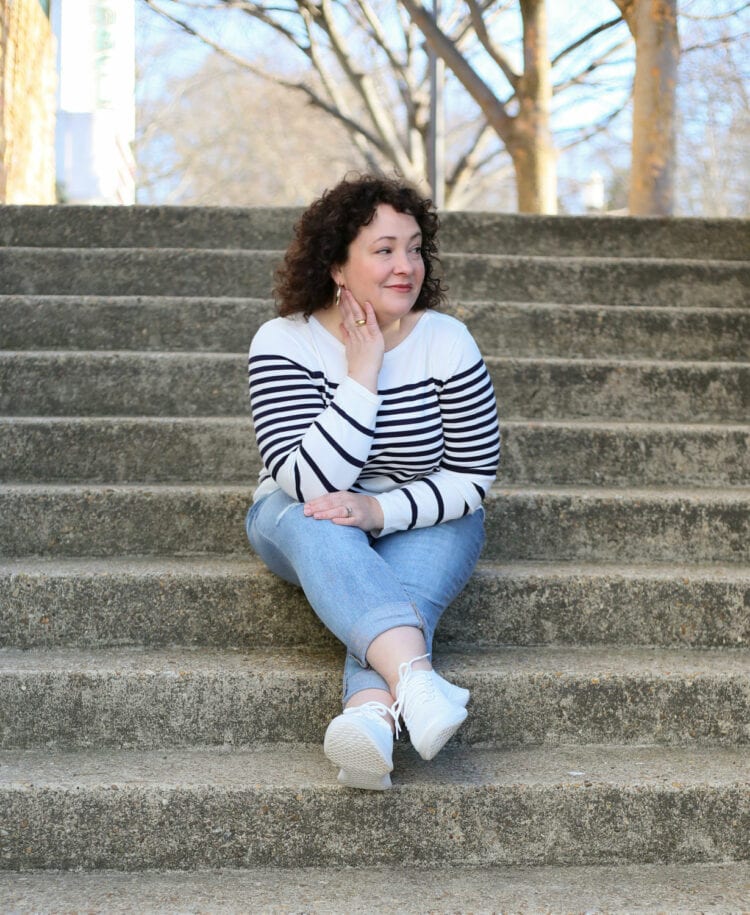 I am glad I ordered my usual shoe size with Allbirds. The Allbirds Tree Dashers have a contoured insole/sockliner that offers a bit of arch support and shape of the foot. If I went larger, the contour would have hit in the wrong places.
That being said, the contoured interior of the Allbirds Tree Dashers isn't too narrow for me. Those with wide feet have likely experienced shoes that cut into their soles because the insole is too narrow. I also appreciated the contour of the interior kept my foot from spilling over the sole of the shoe; another issue I find with stretchy shoes that claim to work for wide feet.
The Tree Dashers upper is one piece which means there isn't a separate tongue. The laces just cinch the shoe together. For my wide feet, the laces do very little cinching and I think that emphasizes the width and volume of my feet. Luckily with a white on white style, the laces aren't that prominent and I think I am the one noticing this detail more than anyone else.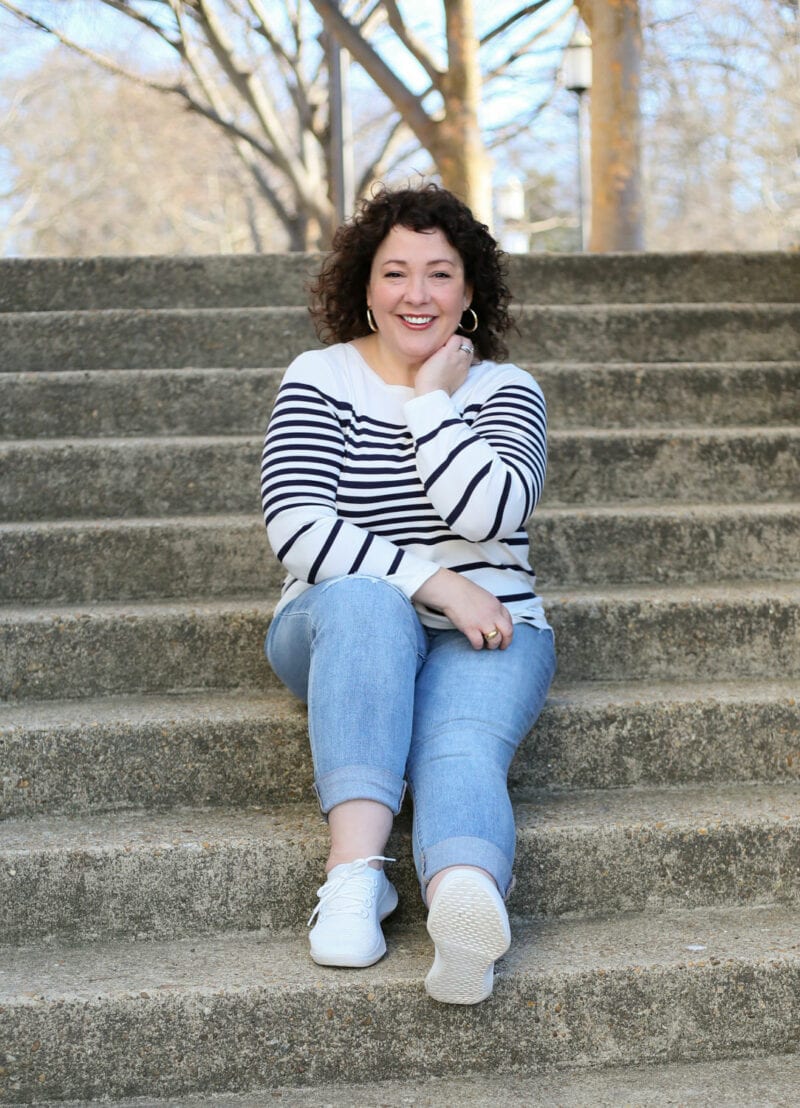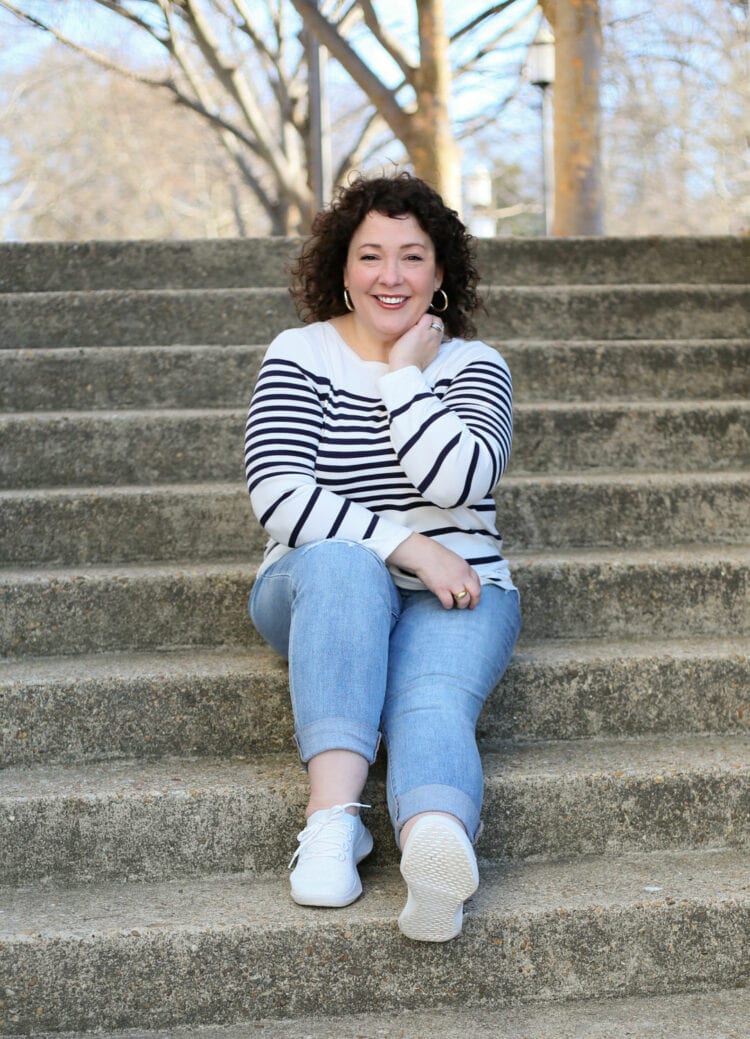 This shoe is comfortable right out of the box. I tried it barefoot, with my Bombas ankle socks, and my Smartwool no-show socks and the shoe's shape kept my socks in place and there were no hotspots and it didn't make the shoe too tight for comfort. Since these shoes are machine washing machine safe (cold water with a gentle detergent and air dry), you can choose to go without wearing socks.
These are very comfortable, with a lot of cushioning. I have worn these for long walks and for at-home workouts and find them supportive. As someone who has wide and high-volume feet, I love how these shoes are really streamlined and don't add bulk to my feet.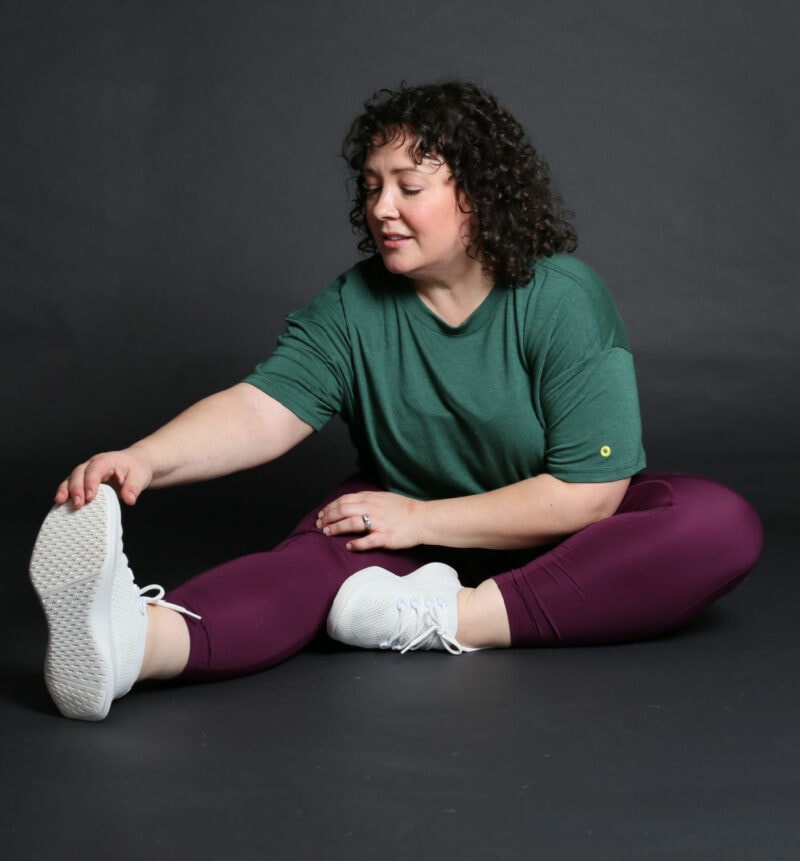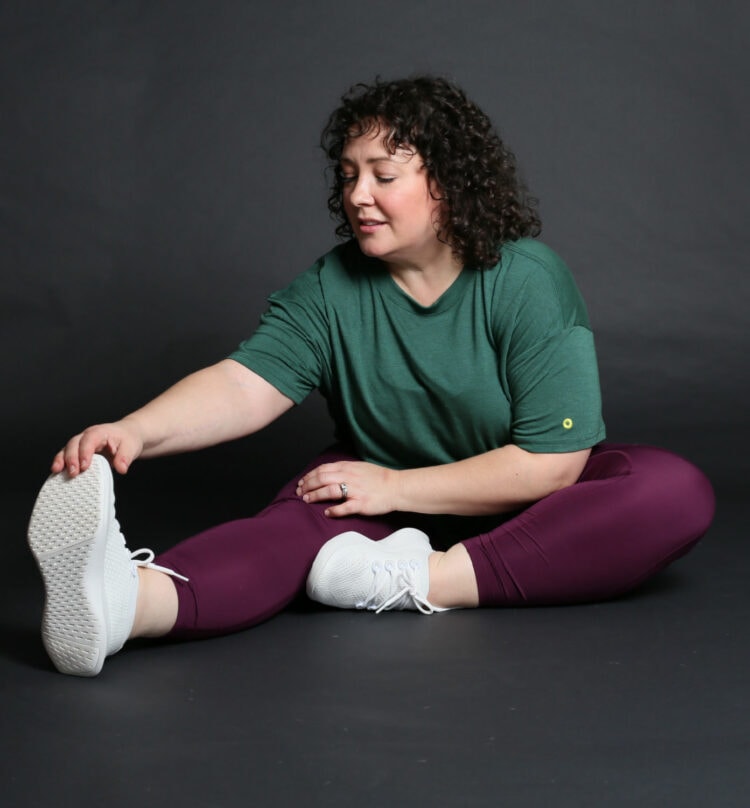 Members of the Wardrobe Oxygen Community mentioned that the soles of Allbirds sneakers are smooth and you can slip on slick surfaces. I have experienced this; after a rain there was some water on our foyer floor and when heading to the door to let in the dog, my foot slid and I almost did the splits. These will not be the sneakers I will grab when heading out on a rainy day, but they have been fine on dry concrete, asphalt, and a variety of flooring.
I have other sneakers that I love for running and fitness, and these are good for that, but the Allbirds Tree Dashers are so thin and trim that my feet don't look like concrete blocks when I wear them with a dress or pair of ankle jeans.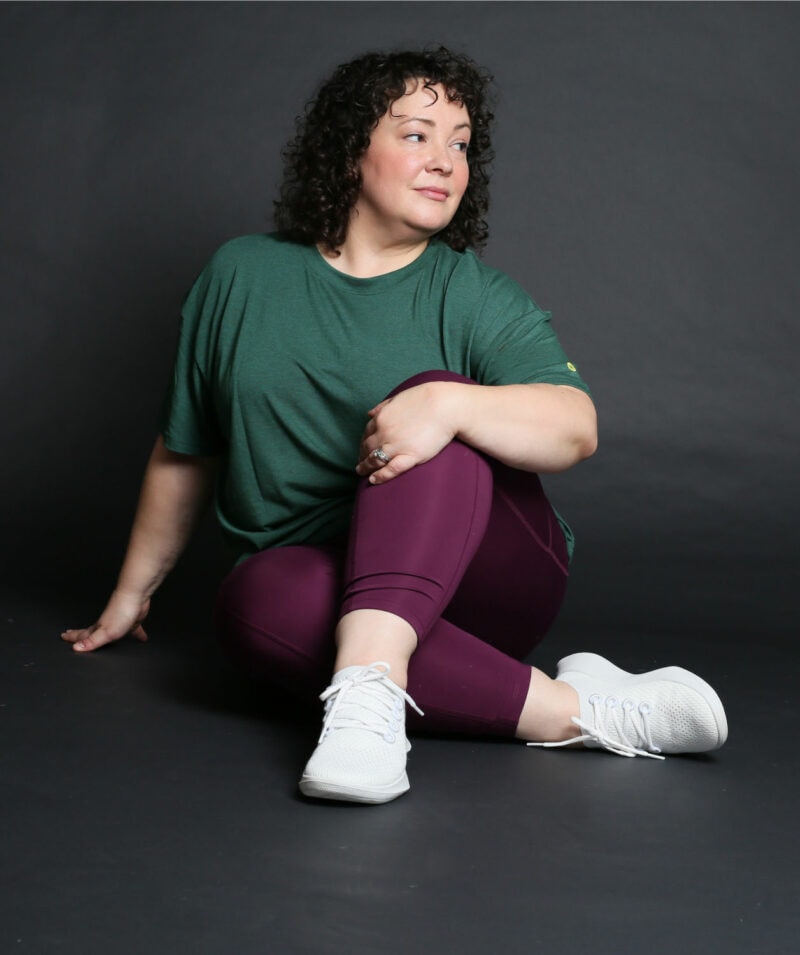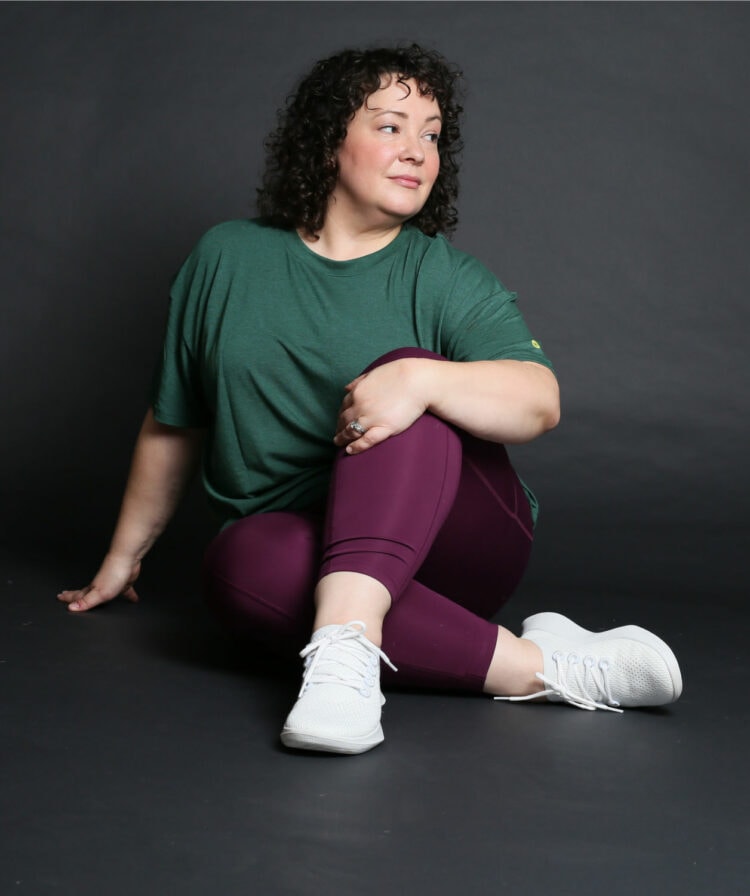 These are sneakers that would be great for the gym, the track, the next trip to Target, or brunch with friends. They are comfortable, supportive, and stylish. I am so glad I picked the Tree Dashers. Now my husband wants a pair!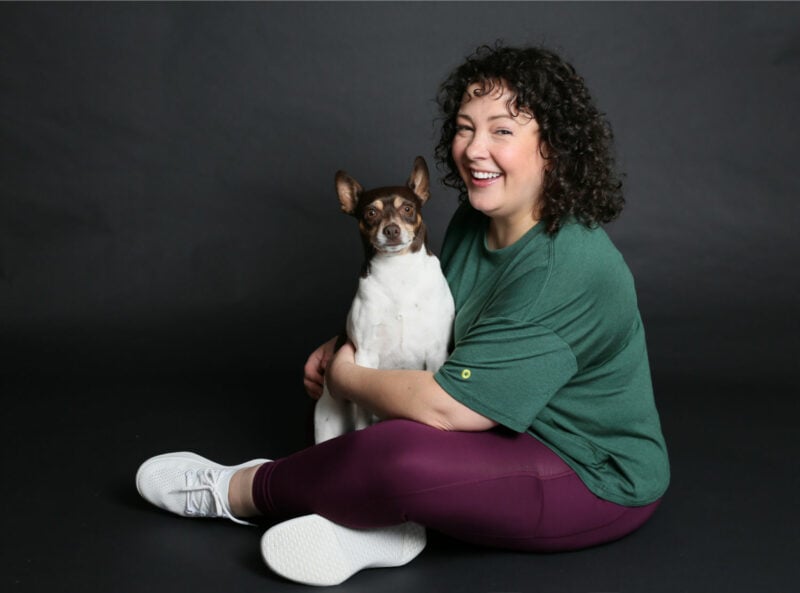 So… Do Allbirds Fit Wide Feet?
I am so glad Allbirds reached out so I could give this sustainable shoe and apparel brand a second try. While the slip-on style of Allbirds shoes may not work for wide and high-volume feet, I think the lace-up styles can while looking great at the same time.
Have you tried Allbirds? I'd love to read your thoughts!