This article may contain affiliate links; if you click on a shopping link and make a purchase I may receive a commission. As an Amazon Associate, I earn from qualifying purchases.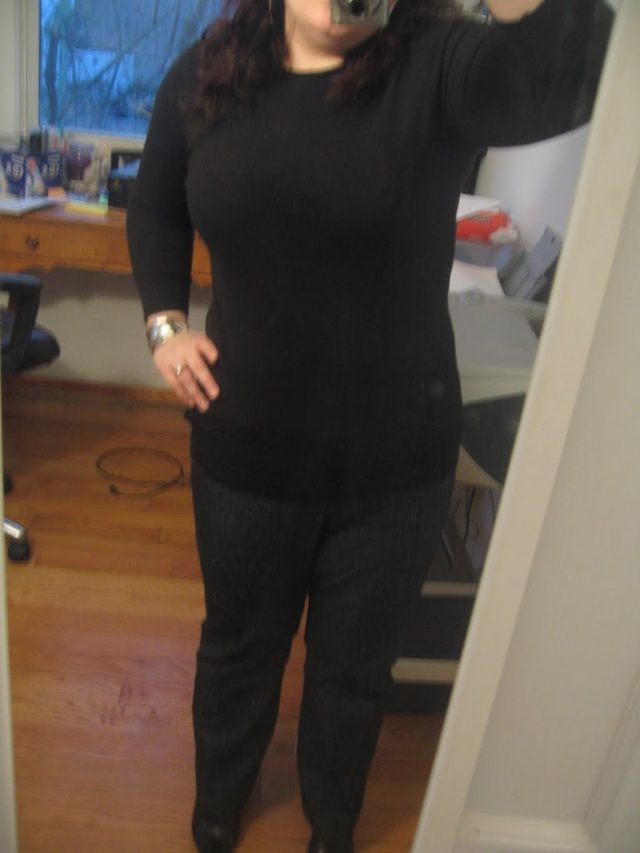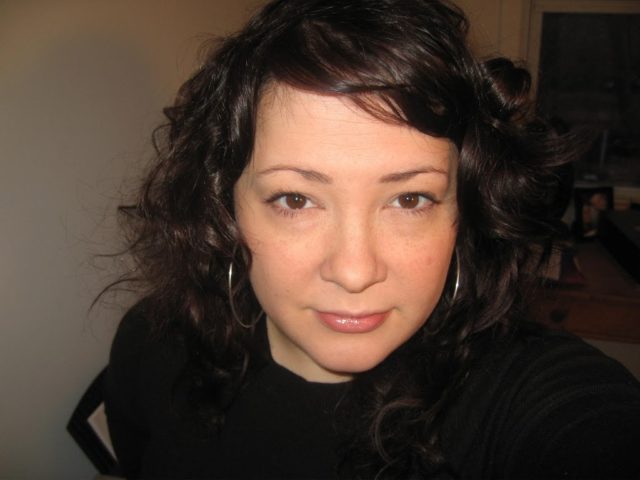 Black merino crewneck from Banana Republic with black knit cami from Banana underneath, denim trousers from Gap, black booties from Sudini, silver hoops and cuff.
Hair was washed and conditioned yesterday and dried while I slept. This morning I hit the bedhead with a curling iron and then a bit of Jonathan Silky Dirt to smooth.
Makeup is philosophy The Supernatural in Beige, Cargo Matte BeachBlush in Tenerife, Cover Girl LashBlast in black and Revlon Super Lustrous Lip Gloss in Glossy Rose.
I am sick again. It seems that this winter I am catching anything that anyone has. I called out on Friday and today I still feel pretty icky. This is why I am NOT the fashionista today.
I am also currently having MAJOR issues with Blogger and my domain peeps. For months I have been trying to domain map my blog with no success. Finally it seems to be working, but the original blogspot address is now not working. Now my feeds are messed up, everything needs to be done all over… ARGH! It also seems that images loaded to Blogger are larger than they used to be? Now my template is all out of whack. Firefox has been giving me problems but I hate IE becuase it doesn't have Spellcheck and other lovely sensible features within it. And super smart people out there know how to get me a template that works, deal with all this blog drama? My brain is to muddled with illness and medication and I am at the point of wanting to stop the blasted blogs all together. That's what I get for being fancy. Ugh.