This article may contain affiliate links; if you click on a shopping link and make a purchase I may receive a commission. As an Amazon Associate, I earn from qualifying purchases. 
Tuesday doesn't have pictures. Emerson is going through what I think is a growth spurt and isn't sleeping well. On top of that, I had to be at work at 7am. The combo doesn't make for good photo ops… I wore my blackberry dolman-sleeved tunic sweater from Ann Taylor Loft with dark Long & Lean jeans from Gap and my black city boots. Very nondescript.
Wednesday was more purple and black…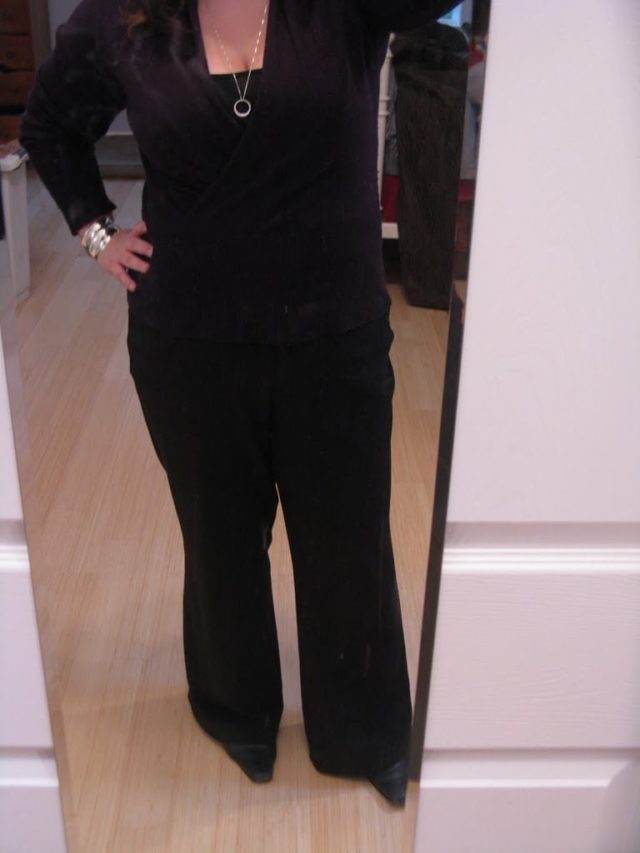 Black pants from New York & Company, blackberry deep v-neck sweater from Philosophy (worn a lot right after E was born), black cami from Banana Republic, black city boots from David Tate. Silver cuff, hoops and chain with wedding band (seriously, I am now only 9 pounds heavier than I was before I got pregnant and the wedding set STILL does not fit. I need to get it resized).
This is a terrible face, but somehow it was the only one I captured that was not blurry as I dashed out the door: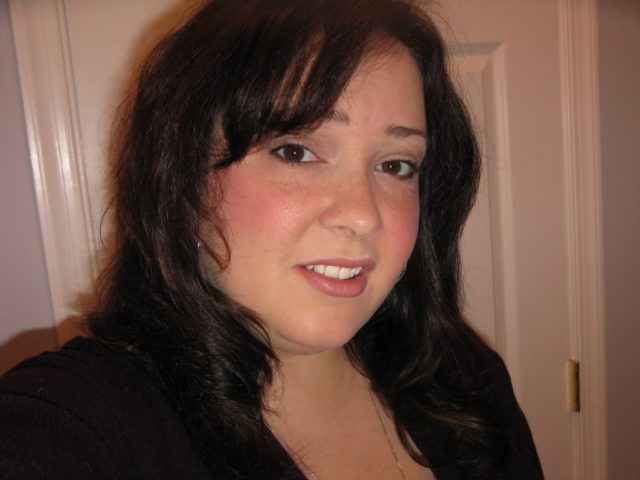 That's the face I make when I see people wearing high-waisted tapered faded jeans with fanny packs.
Anyway, hair is BEGGING me to get it cut and colored, maybe that is why I was making such a face. This photo was after straightening, smoothing, curling, polishing and primping. Really sad. It's just hard because this month I had to buy a plane ticket and a wedding gift, we had to get some equipment for my husband's business and some stuff for Emerson. However I think I will have to at least get a cut before November. I don't have enough time in the morning to deal with hair drama! 🙂