This article may contain affiliate links; if you click on a shopping link and make a purchase I may receive a commission. As an Amazon Associate, I earn from qualifying purchases.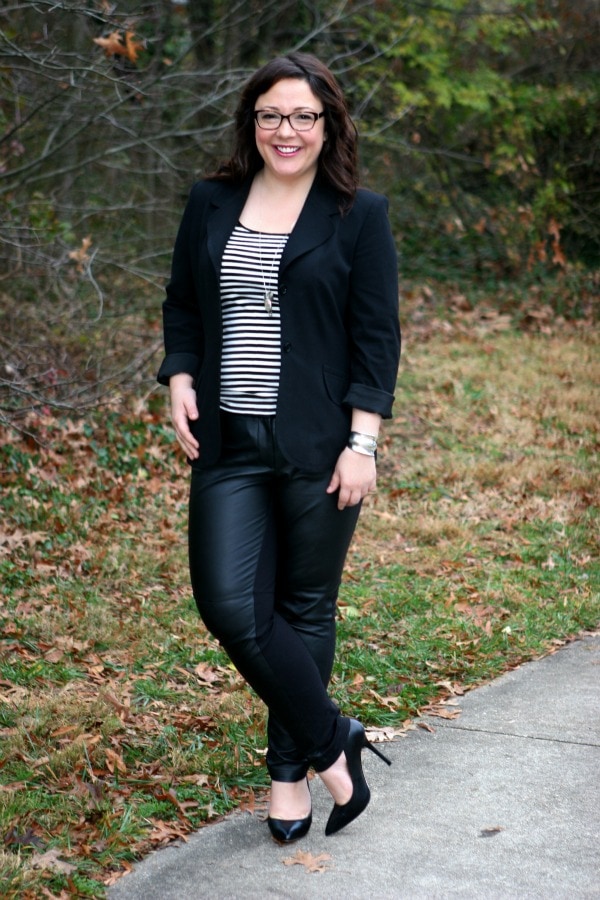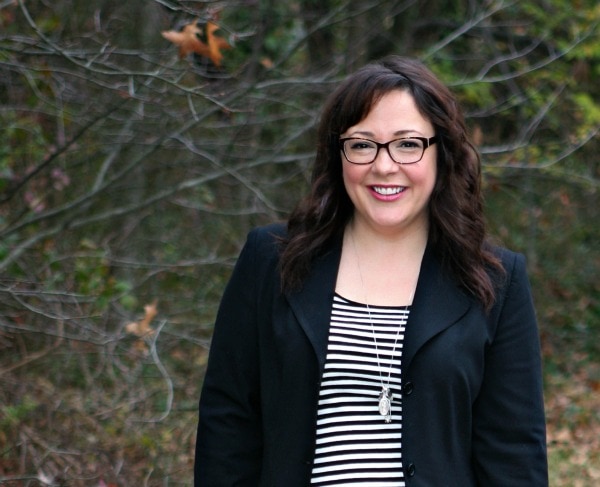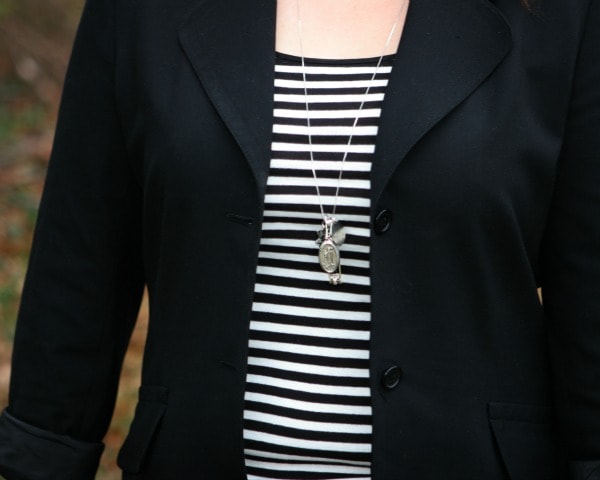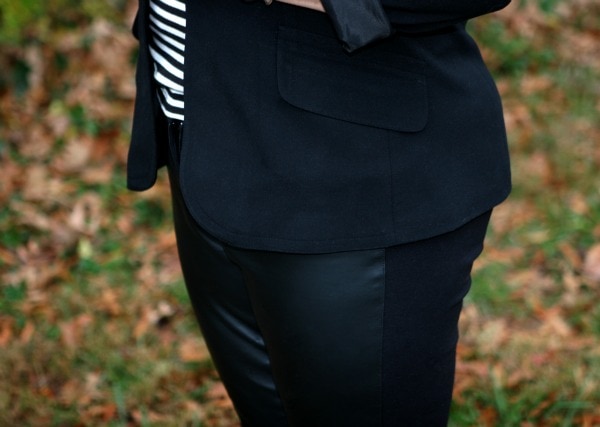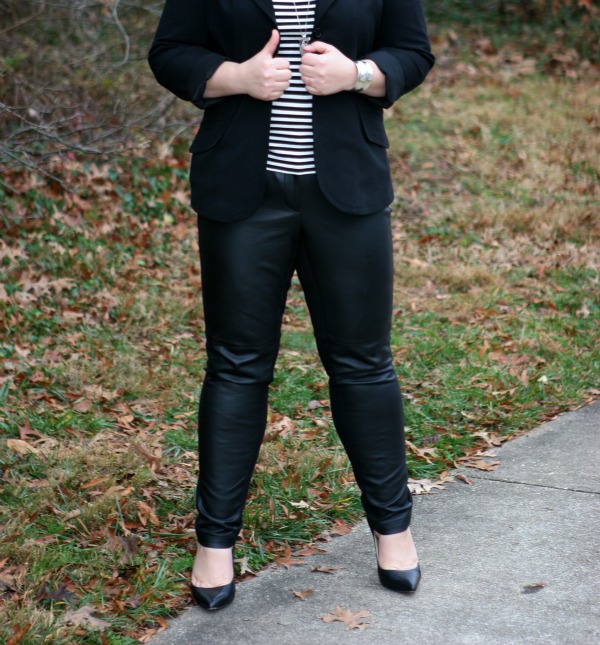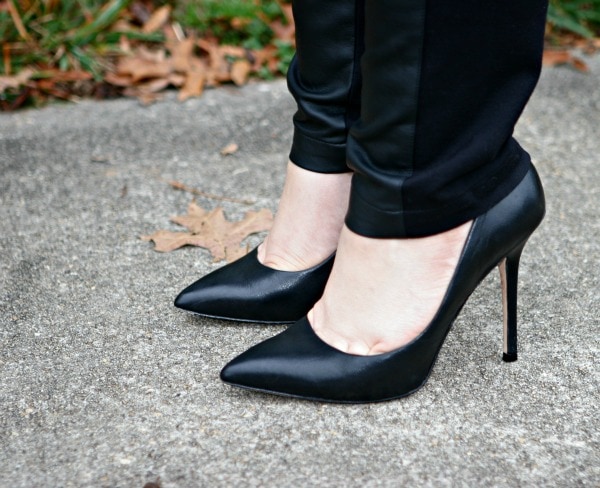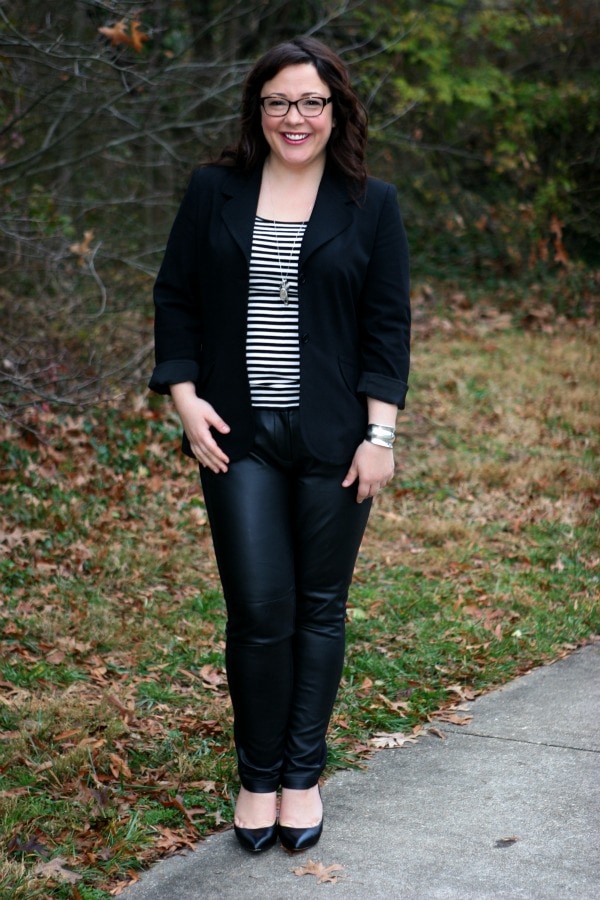 When Karl saw my outfit today he said I looked like a journalist for Rolling Stone. Don't know if it's the glasses, the faux leather pants, or what but I'll take it!
I mentioned yesterday I got new glasses and here they are! They are from Lafont, their Issy & La collection, the style is called "Gloss" and this is the tortoise version (it comes in a few other colors, LOVE the black print ones!). I had a LivingSocial deal for MyEyeDr so that's where I headed when I decided i just HAD to get my prescription updated. While I haven't bought glasses since 2004, I have had contacts since then and have had that prescription updated, but the last time was… oh gosh around Emerson's birth? I can't even remember. Too long. Anyway, life is so much prettier! The stars last night were amazing, and I could see the moon out the window from my pillow. I also feel taller; I told my coworker that and he said his wife (who is also petite) feels the same way when she got new glasses. My new contacts are ready for pickup today, but I think I'll be wearing glasses for a bit… I like the change. So much I ordered a five pair at-home try on from Warby Parker… you all know how much I love accessories!
Follow Me | Twitter | Facebook