This article may contain affiliate links; if you click on a shopping link and make a purchase I may receive a commission. As an Amazon Associate, I earn from qualifying purchases. 
I really need to get myself a new mirror and put it in a different room. The problem is the office is not yet finished- you can probably tell from the backgrounds of these pics that it is boxes and stacks of books and randomness. This includes the curtain, which is just a tapestry thumb-tacked to the top of the window frame. Not easy to open up and let in light. I hope to have this situation remedied quite soon.
Anyway today's look…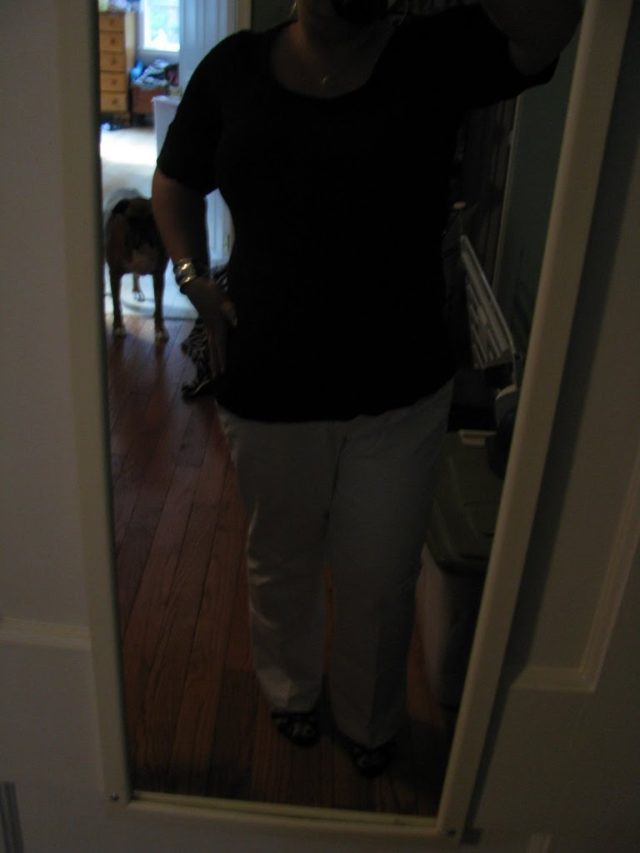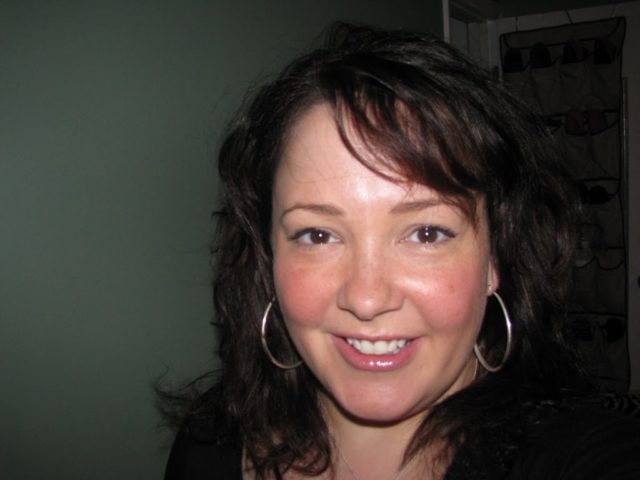 Attire:
Gap Body – Black scoop neck 3/4 sleeve tee
Ann Taylor – White trousers
Banana Republic – Black leather strappy kitten heel sandals
Silver jewelry
Hair:
Next day (still feel too icky to manipulate hot tools)
Beauty:
Laura Mercier – Tinted Moisturizer in Sand
Stila – Illuminated Tinted Moisturizer (blended together in hopes of making me not look sickly – think it worked!), Lip Glaze in Fruit Cake
Cargo – Matte BeachBlush in Tenerife
Nars – Blush in Orgasm
Cover Girl – LashBlash waterproof mascara in Rich Black
Maybelline – UltraLiner in black (very thin line on top lash line)
I just got these white pants from Ann Taylor online and am pretty pleased with them. I am somewhere between a 16 and a 14 in bottoms (wearing Gap Long and Lean in 16 and they are too big but the 14s are trampy, Gap Essential in 14 fits perfectly, but I seem to be a 16 in Ann Taylor and Talbots) and these being 16 petite seem to be a decent blend of proper length and width. I fear I will be able to slide them off without unbuttoning by the end of the day, but that's better than a dreaded muffintop.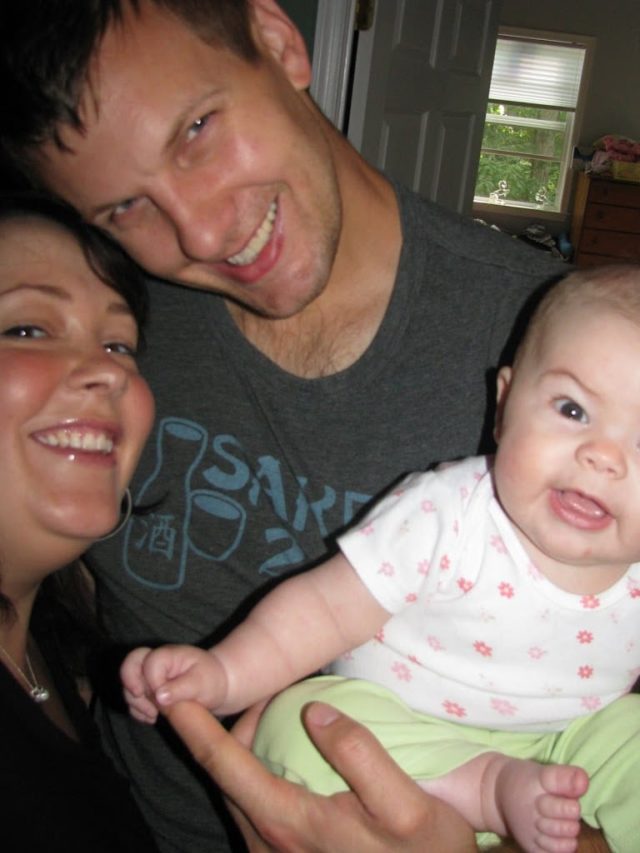 And because my outfit pictures are so utterly terrible, here is a family portrait taken by me on the way out the door.
Each morning my husband and Emerson take me to the Metro, it's our little family ritual (and a good way to save on gas, money and the environment).
We talk about the upcoming day, sometimes sing with Emerson (she is quite the "talker" and cooer, especially in the car). It's a great way to make the best out of having to trudge to work each morning and leave my lovely family.
As you can see, Emerson is quite bright-eyed and bushy-tailed in the morning! 🙂