This article may contain affiliate links; if you click on a shopping link and make a purchase I may receive a commission. As an Amazon Associate, I earn from qualifying purchases. 
Friday I worked from home, Saturday I went out and Sunday… well just wanted to share a typical Sunday look. How I dress when not at work…
Friday: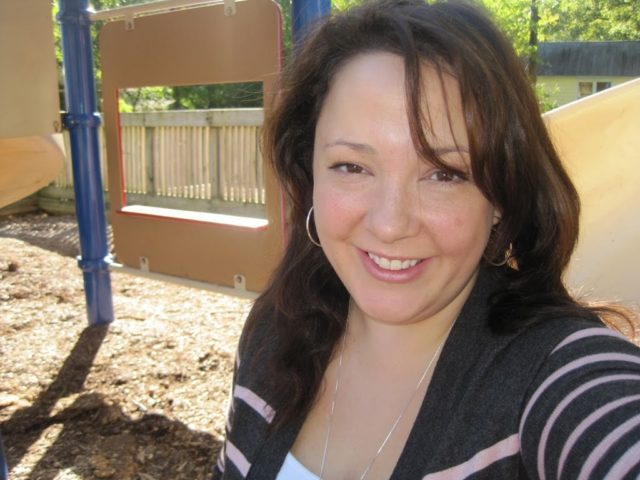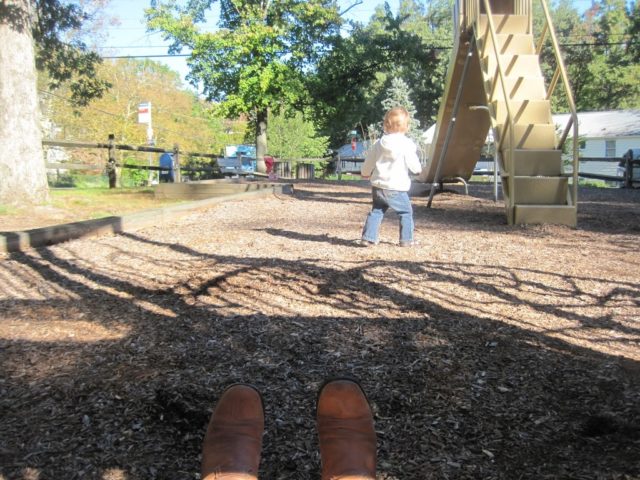 My feet and my baby at the playground
I worked from home, but that didn't mean I lounged around in yoga pants and an old tee shirt. I knew I had to be just as productive as I am in the office, while watching over Emerson. I have found I am more productive when I am dressed nicely.
Cardigan – Ann Taylor LOFT
White ribbed tank – Caslon
Jeans – NYDJ
Boots (pulled over jeans) – DUO Boots
Silver chain with wedding band, silver cuff and hoops
Not going to wear a suit or anything, but I did look put together. Helped when at 10am Emerson was in need of some sunshine and we took a break and headed to the playground. Then come 4:30 when my husband was home from his shoot, I didn't have to clean up to head out to REI and dinner with him and Emerson.
Saturday: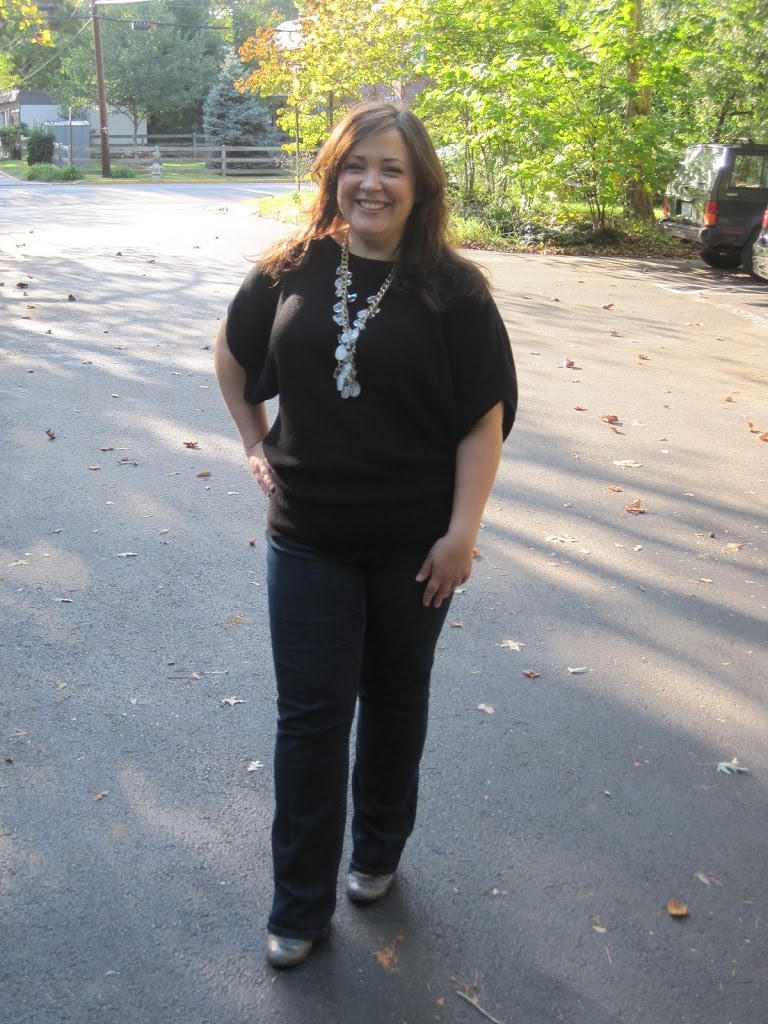 Sweater – Ann Taylor
Jeans – NYDJ
Necklace – Ann Taylor LOFT (no longer online which is a shame because it's SO CUTE! Gold big links with gold thin chain woven though and big dangly crystals)
Shoes – Miz Mooz
Saturday night my husband and I had a double date with my best friend S and her husband. We went to dinner, and then the Caps hockey game and then out to a bar. I don't own anything red, so figured I would go neutral with black. And you know me, I don't own any sports-related garb or casual wear, so this is my version of casual attire. Hey, the jeans are super stretchy and comfy and I can walk miles in these shoes – perfect for the evening!
In high school I became a big Caps fan as that one of my boyfriends was a stick boy for the team and I got to go to games for free. To this day, hockey is one of the only sports I enjoy watching. I haven't been to a game in a long time, and it was an awesome game (won 7-2!) and we had fab seats.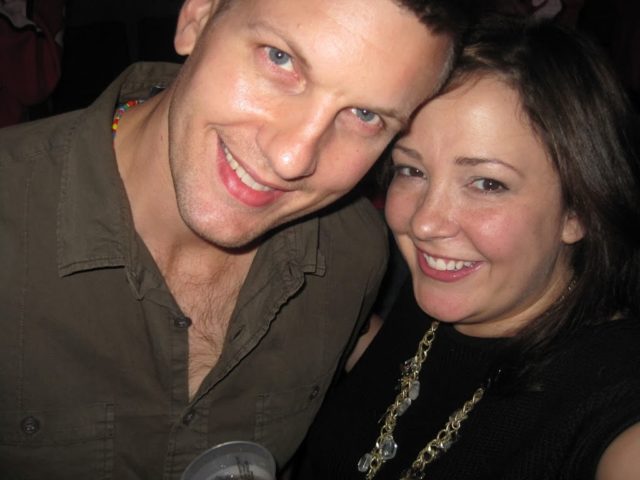 Me and my husband at the game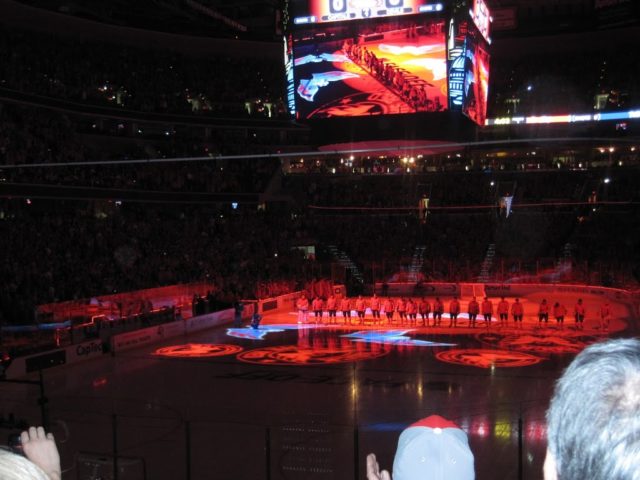 The view from our seats
Sunday: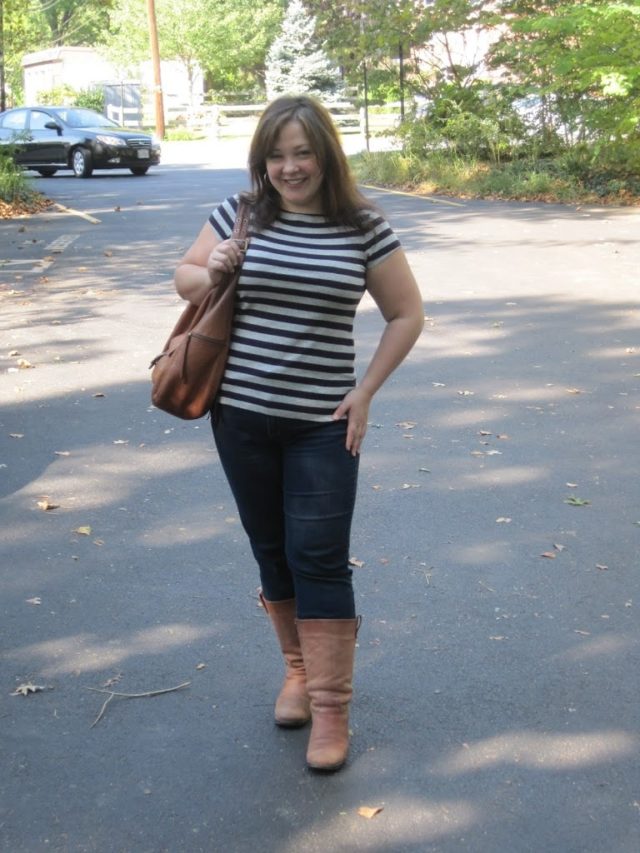 Jeans – NYDJ
Silver hoops
This is my errand running, farmers market visiting, brunch eating attire. The day started by driving past the local farmers market to get Zeke's iced coffees and a danish for my husband. We then went to my mom's house to pick up Emerson and had brunch. We then came home to put Emerson down for her nap and did chores – laundry, cleaning, cooking. Was a perfect outfit for crawling around the playground with Emerson.
So, a little peek into my weekend attire. A weekend full of my NYDJ jeans (they got washed Friday evening and again on Sunday – yep I am wearing them again today) and my "Bern" boots from DUO – both comfortable, versatile pieces that I am thrilled are in my wardrobe!