This article may contain affiliate links; if you click on a shopping link and make a purchase I may receive a commission. As an Amazon Associate, I earn from qualifying purchases. 
This post is sponsored by Soft Surroundings and ShopStyle. I also received a gift card to purchase my choice of Soft Surroundings product. I decided to focus on loungewear.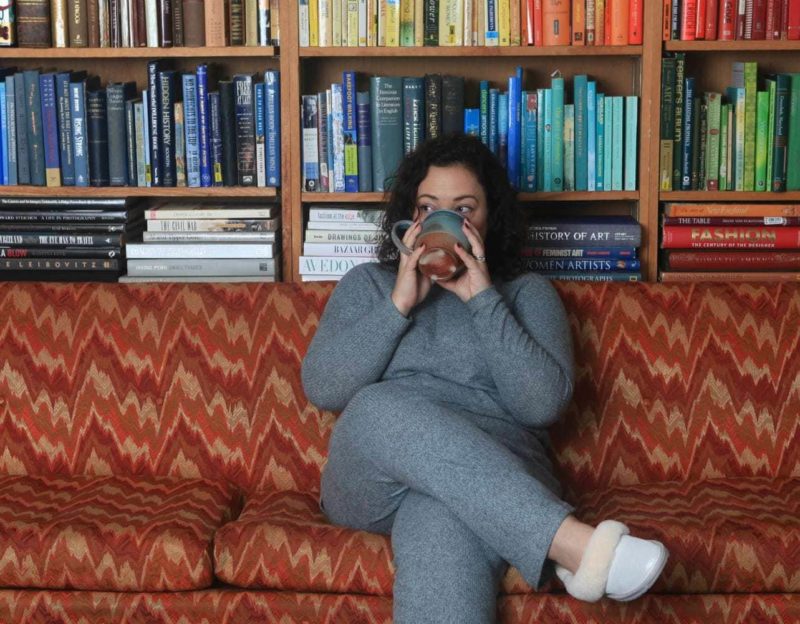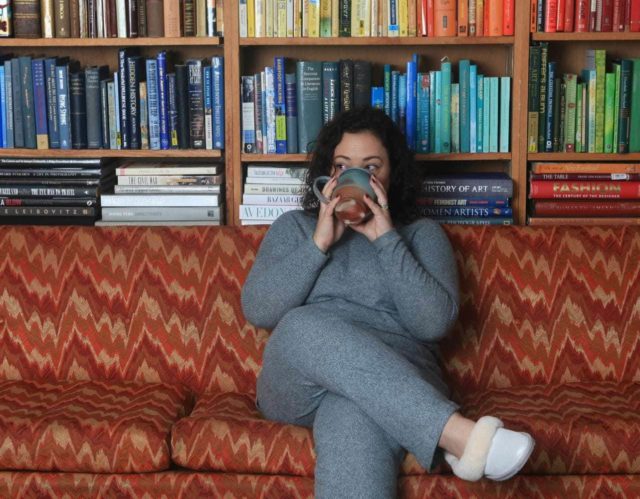 Soft Surroundings' philosophy is that by putting yourself first, you can take better care of friends and family and hopefully live a happier, more fulfilling life. That's a philosophy I can get behind, and one I believe and regularly preach here at Wardrobe Oxygen. It's one that I may have been preaching but not practicing until I quit my day job. It's been only a short time, but I already feel calmer, more focused, a better wife, mother, and friend.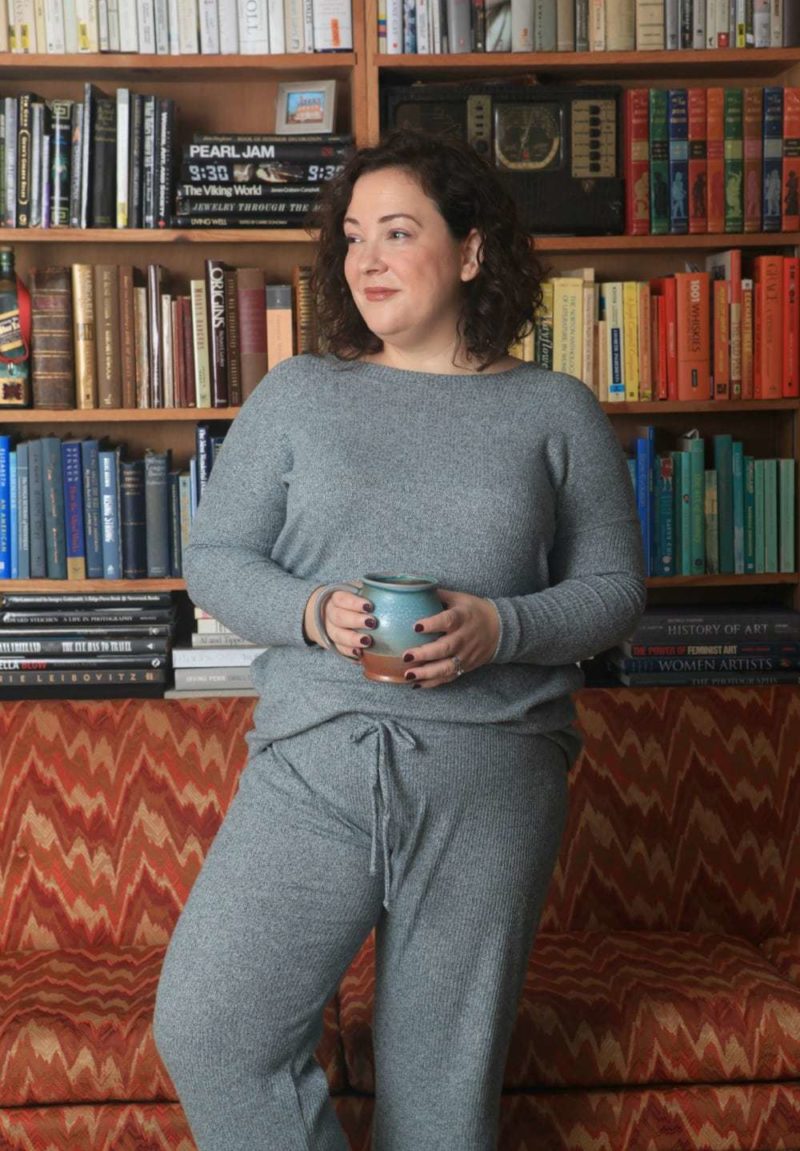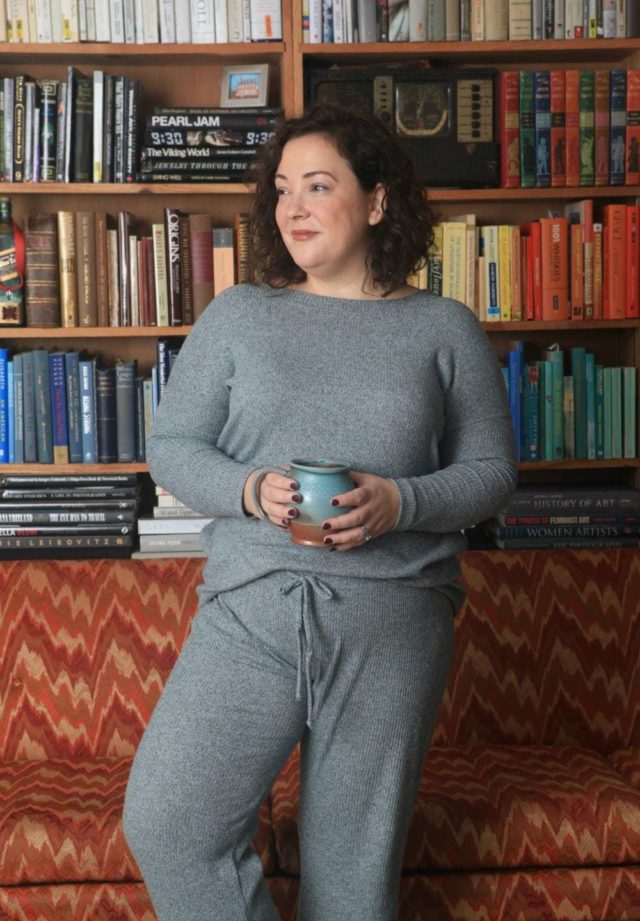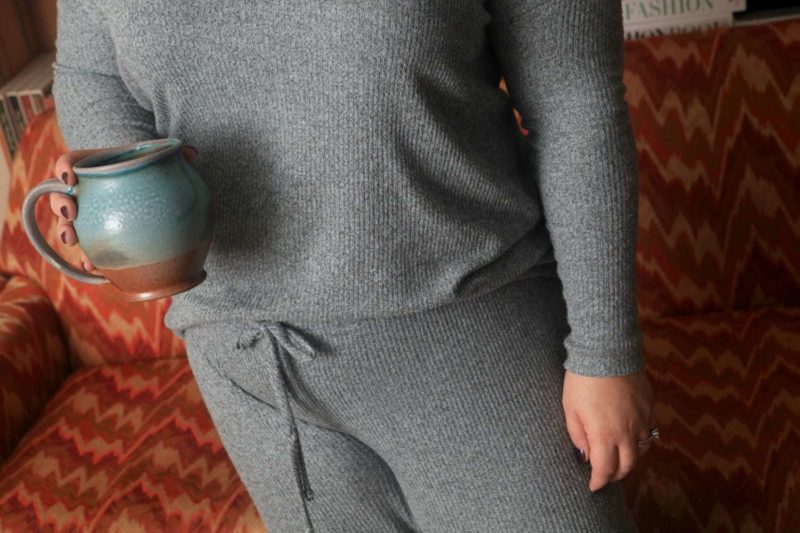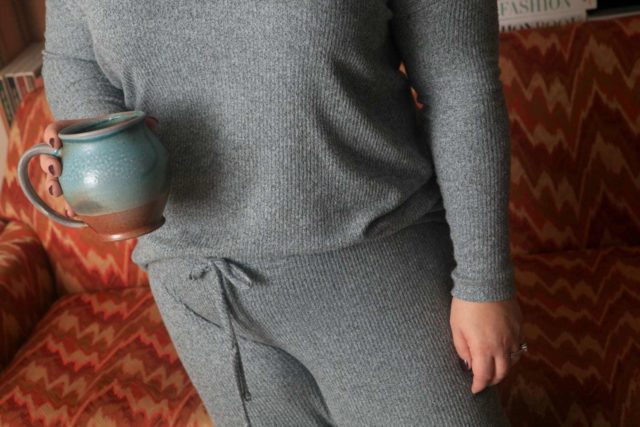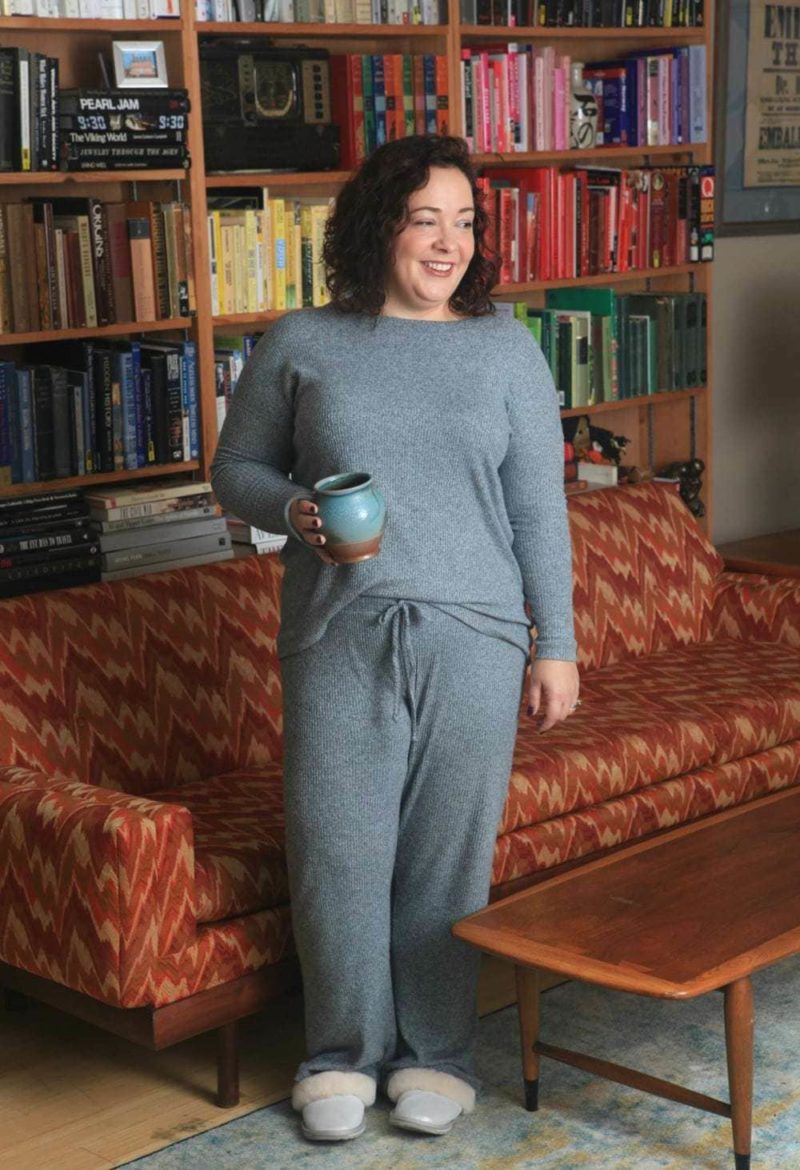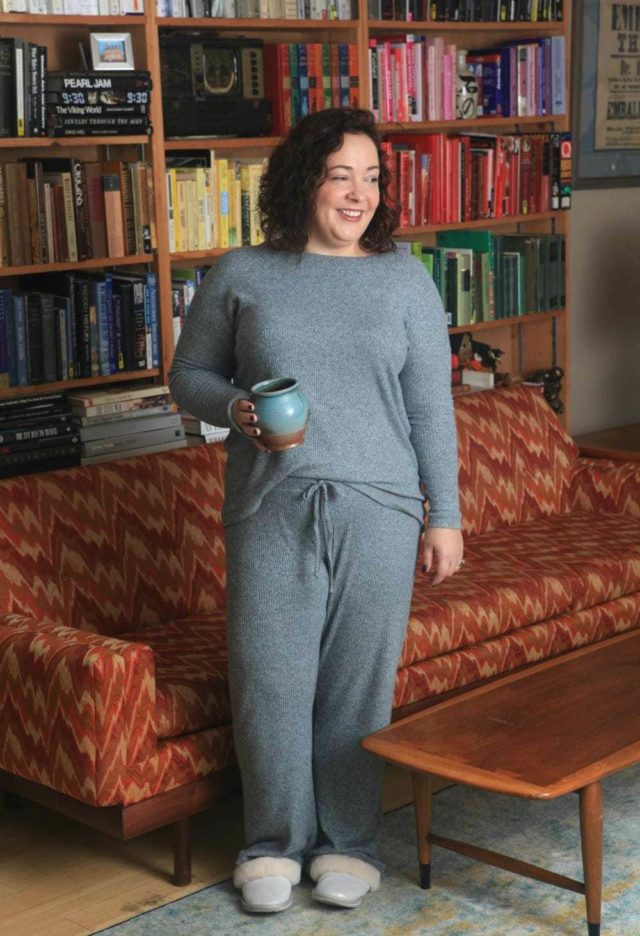 Softy Tunic: c/o Soft Surroundings (Large Petite) | Softy Pull-on Pants: c/o Soft Surroundings (Large) | Slippers: c/o Soft Surroundings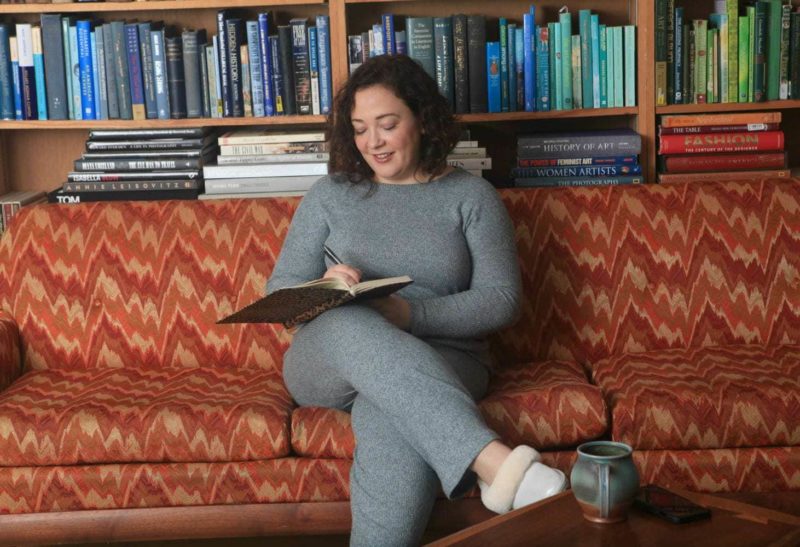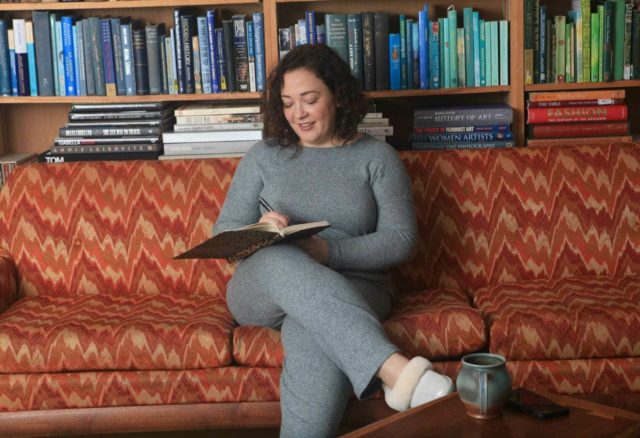 Even though I no longer have a long commute and an early office start time I'm still waking up at 5:30. I slide into my slippers and quietly go downstairs while the rest of the family is still asleep. This is my time. I do a few sun salutations, brew coffee, do my morning pages and figure out my schedule for the day. I spend this time in loungewear, soft warm pieces that make me feel great and look great enough that I'm not embarrassed to open the door to a neighbor or the UPS person. My absolute favorite loungewear is this set from Soft Surroundings (link to top, link to pants). Soft Surroundings rates the softness level of their collection and the Softy collection gets a 3, the highest score. It is so incredibly soft, I catch myself petting my arm or leg while watching TV or waiting for the teakettle to boil. The Softy collection comes in Misses, Petites, Talls, and Women sizes and there are three colors to choose from. While it's tempting to size up in loungewear, I recommend purchasing your regular clothing size for a more flattering fit. This fabric is so soft and stretchy that it won't be uncomfortable, I promise.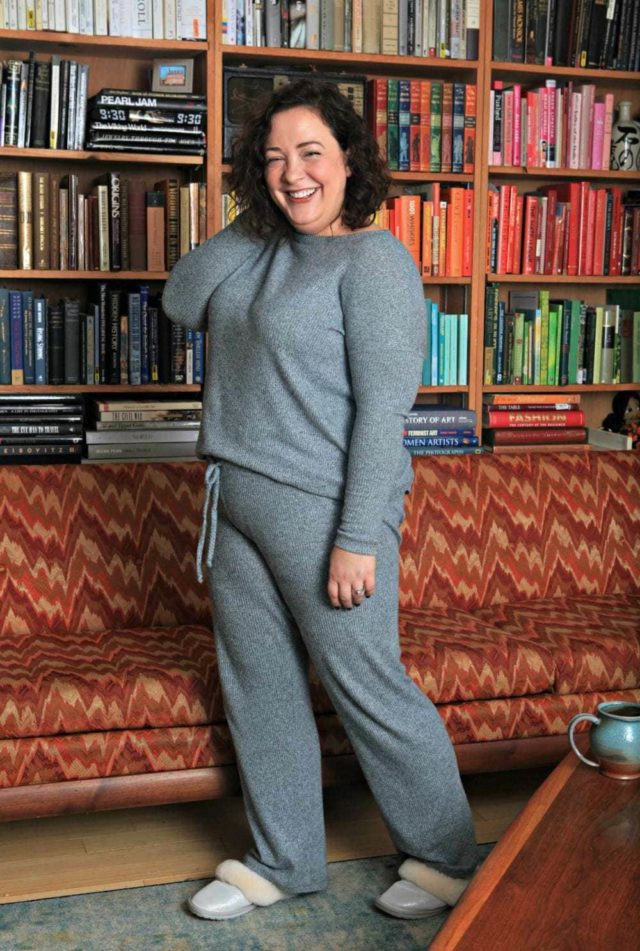 The slippers are ridiculously soft too, with a subtle metallic sheen to the exterior and a gripper sole so I feel secure if I have to dash out to the mailbox. They only have odd sizes; I am a size 8 and went with 7 and they're a bit small. If unsure, I recommend you size up. The sheepskin lining will fill any extra space to keep your feet in place and your toes snug as a bug in a rug.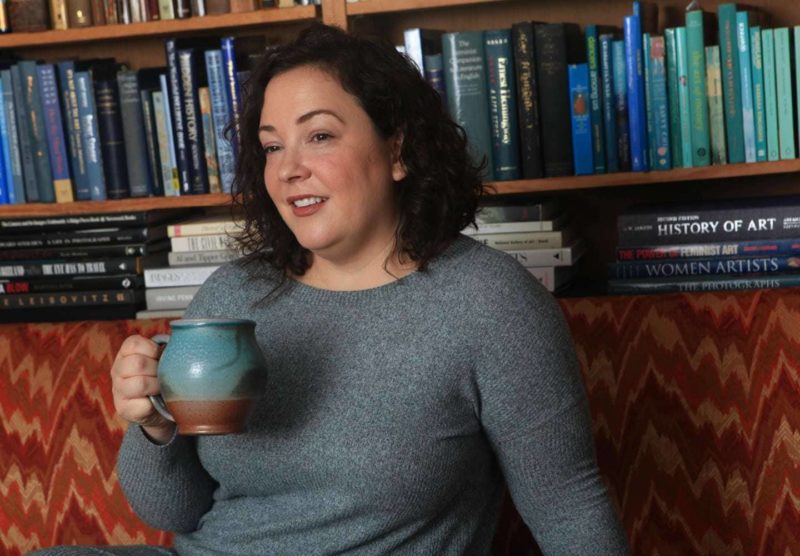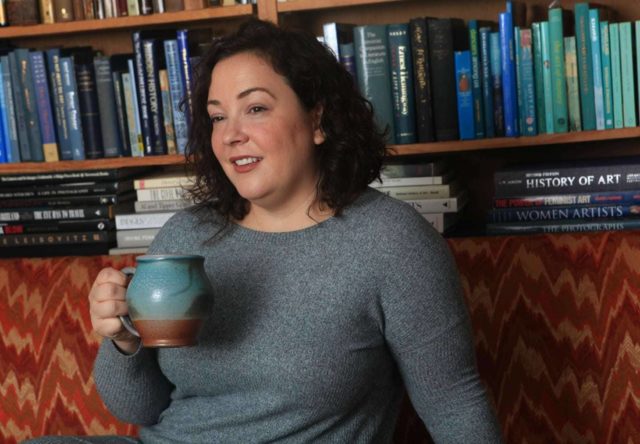 We're heading into a very busy season with families, meals, parties, presents, and more. Don't forget to take care of yourself so you can care for others, but also enjoy all the activities. Wake a bit earlier so you have some quiet time to slowly get your day started. Dress in comfortable pieces that look and feel great, stay hydrated (it floors me how better my mood is when I drink plenty of water), and be kind to yourself. Putting yourself first isn't selfish, it's self-preservation. Thank you Soft Surroundings for this opportunity and for making my mornings a bit cozier!