This article may contain affiliate links; if you click on a shopping link and make a purchase I may receive a commission. As an Amazon Associate, I earn from qualifying purchases.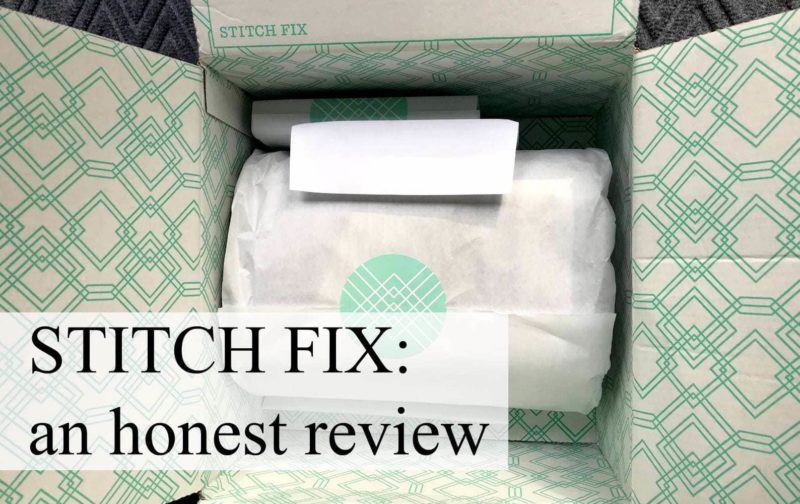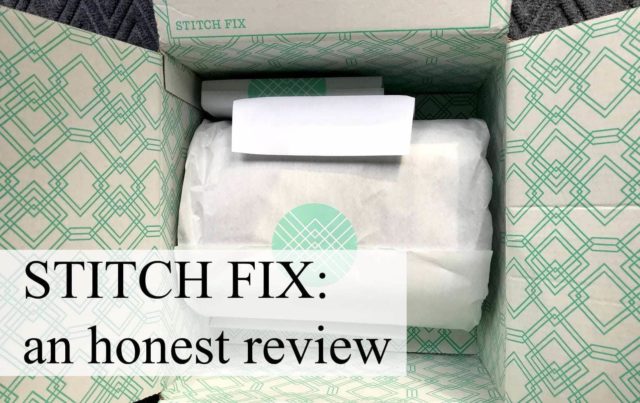 I've had many friends, and many of you tell me you've tried Stitch Fix and you've had mixed experiences. And many of you have asked my opinion of Stitch Fix especially since it added plus sizes (and they added a program for men!).  Right now they're having a promotion where your first stying fee is waived so I felt it was a good time to do a Stitch Fix review
Stich Fix is a monthly online personal styling service. Complete a survey to assess your size, style, and personal preferences, pay $20 and a virtual personal stylist will curate a box of clothing and accessories and send one to you each month. Whatever you keep from your box, your $20 monthly fee will be used as credit towards that purchase. Buy every single item in your monthly box, save 25%. After you receive your box, you review what you received to improve your future selections.
In September I attended an affiliate conference and had a meeting with Stitch Fix. I hadn't been interested in trying it before meeting with them. I had seen the selections friends received and I was underwhelmed and tried other subscription services without success. However, as someone who isn't always plus sized and isn't always straight sized, I was intrigued by a service that offered both so I could straddle both and find pieces that may actually work for my body. Stitch Fix offered me an account credit so I could try the program for free, but go through the entire process as a regular customer.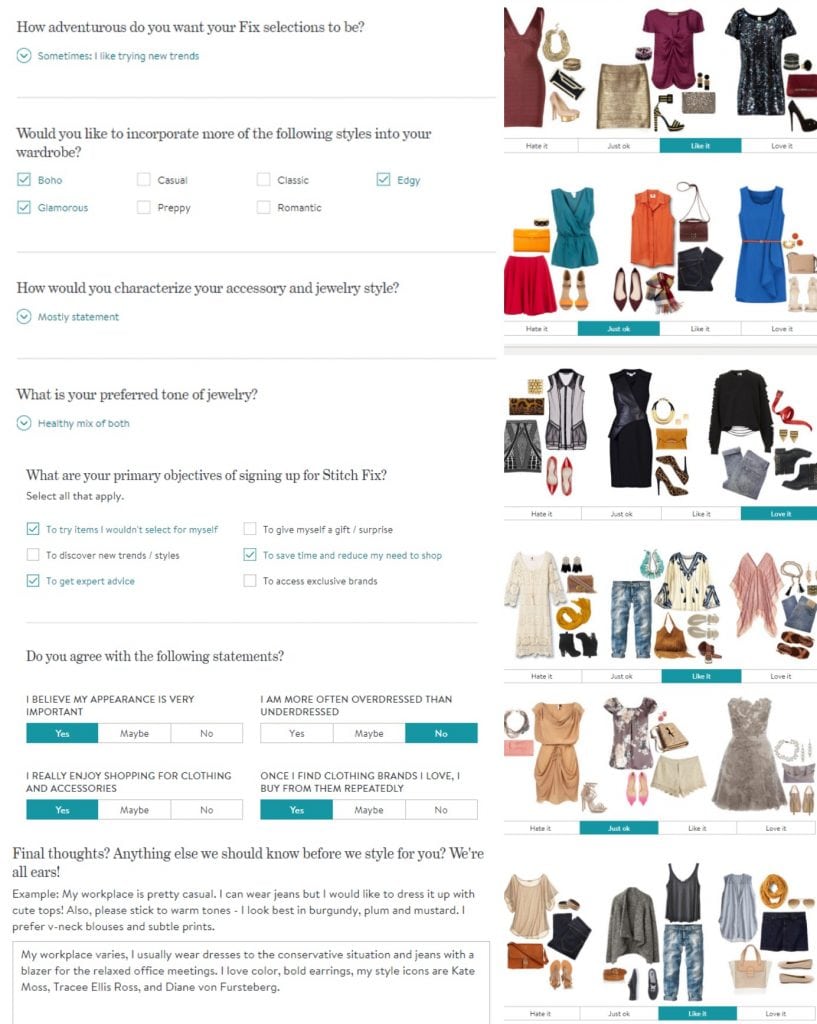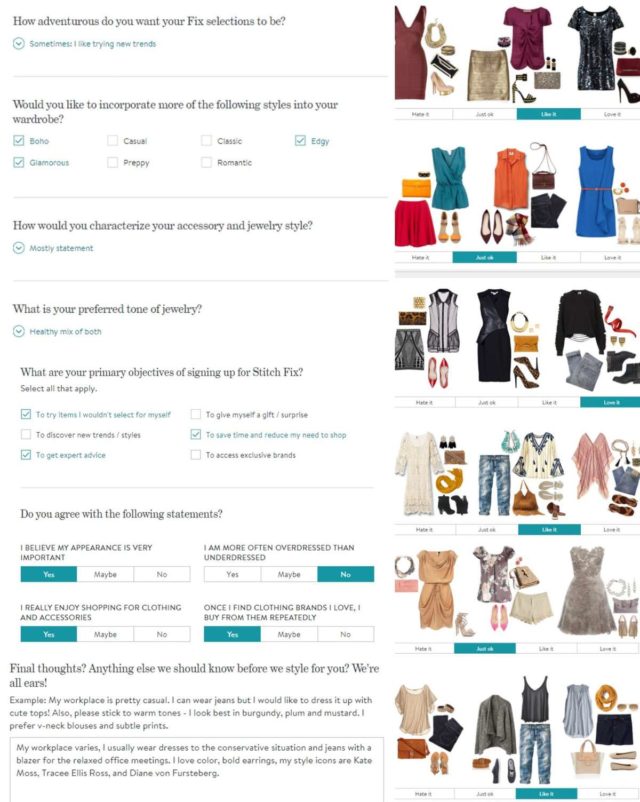 The survey is interesting. It goes into what size you wear, how you like your clothes to fit, where you will be wearing these clothes, and asks good questions to figure out your personal style. Here's some screenshots from my profile and how I answered my questions.  At the time I was still at my day job so my answers were geared mostly towards having looks for the office while sticking to my personal style.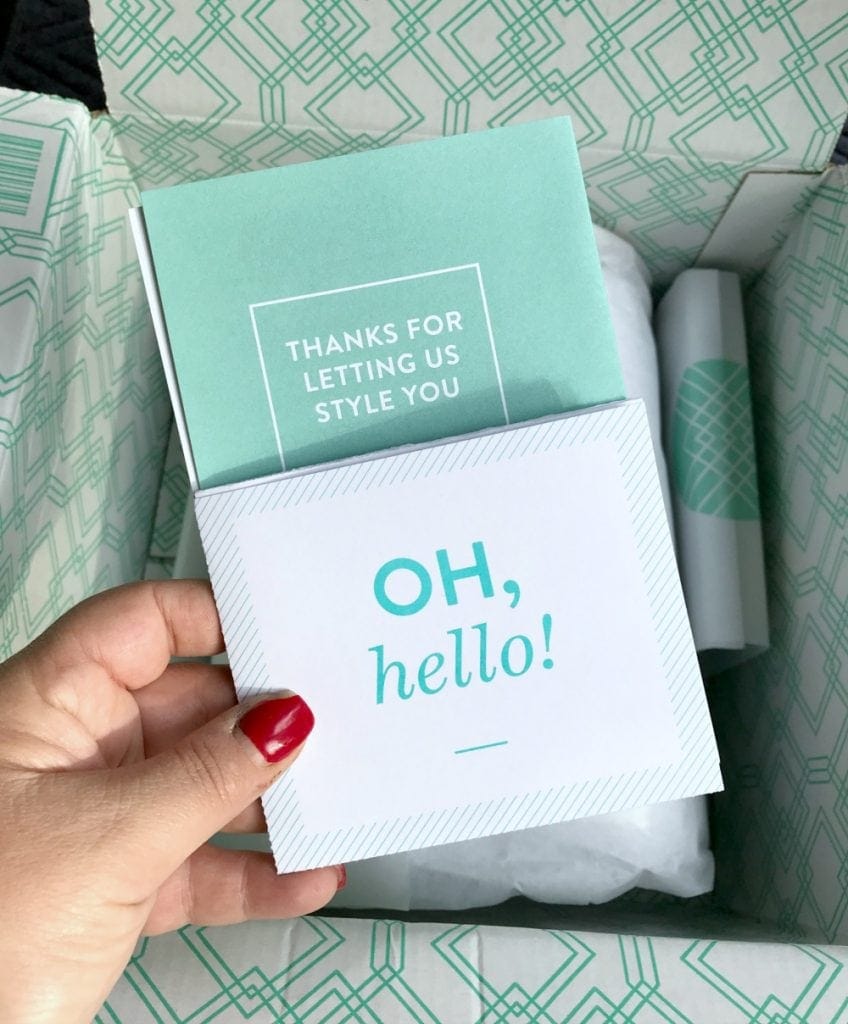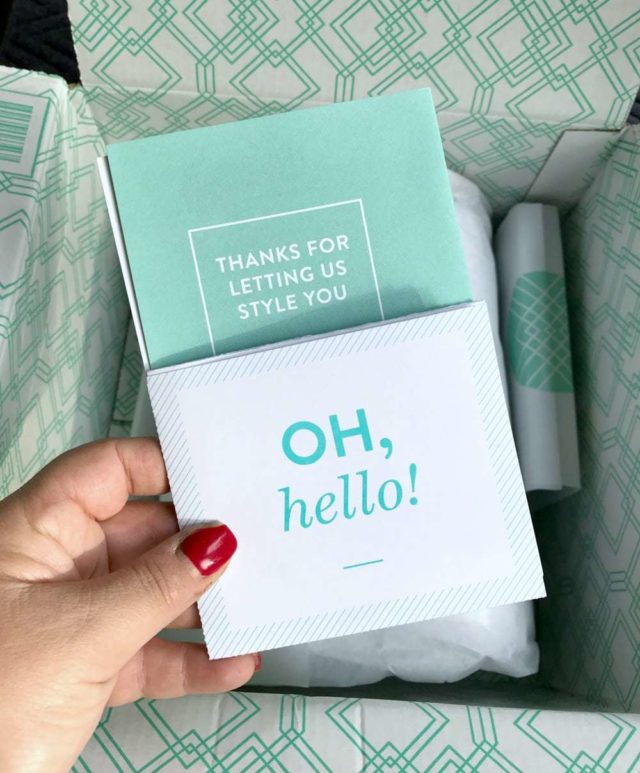 Communication with Stitch Fix is better than any other similar program I've tried.  Emails aren't too much or too few, clear and concise.  The box arrived quickly and it's really adorably packaged in Stich Fix's signature mint green and white.  Inside is a document that can break into flashcards with photos of the items in the box and styling tips.  There's another sheet with a list of the items' names and prices.  Here's what was in my first Stitch Fix box: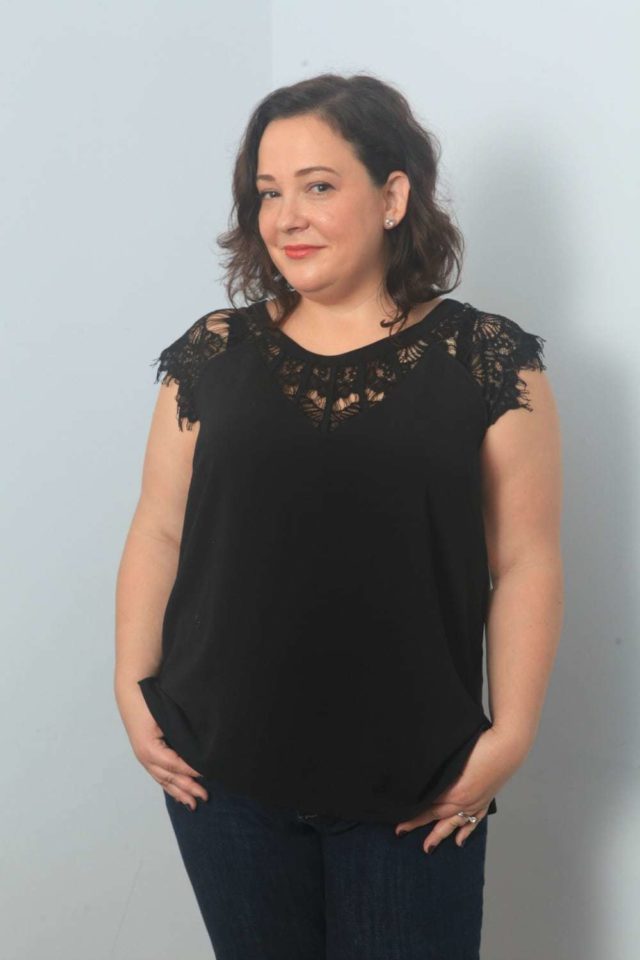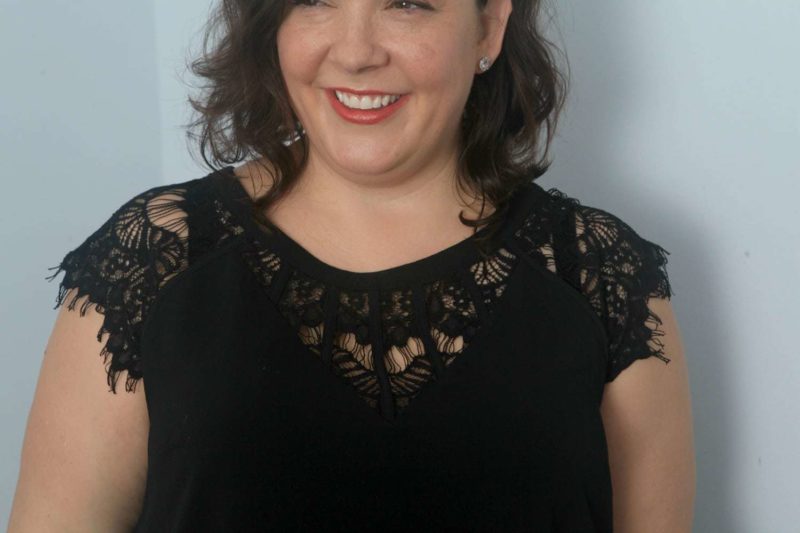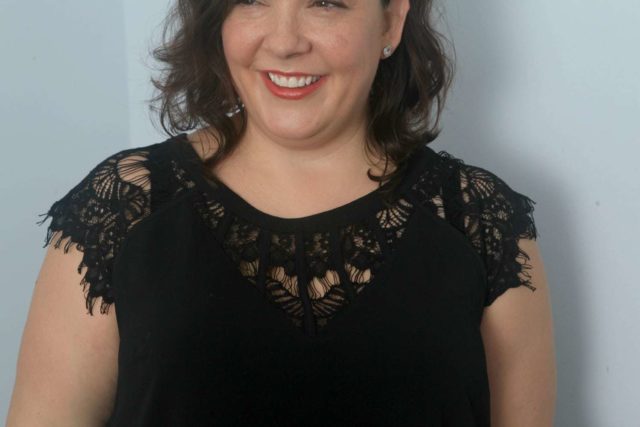 This is the Jared Lace Detail Cap-Sleeve Blouse from Truly Poppy, the size is 1X.  The top fits well in the shoulders but feels too big in the body.  The lace is quite beautiful, the body is a textured crepe.  This is the kind of top you could pair with ivory trousers and pearl earrings for a nice outfit for a holiday dinner, wear under a blazer to work, style with dark skinny jeans and pointed toe flats or booties for a night out.  However, I don't like having my bra straps exposed and I think I could have done better with one size down so I returned it.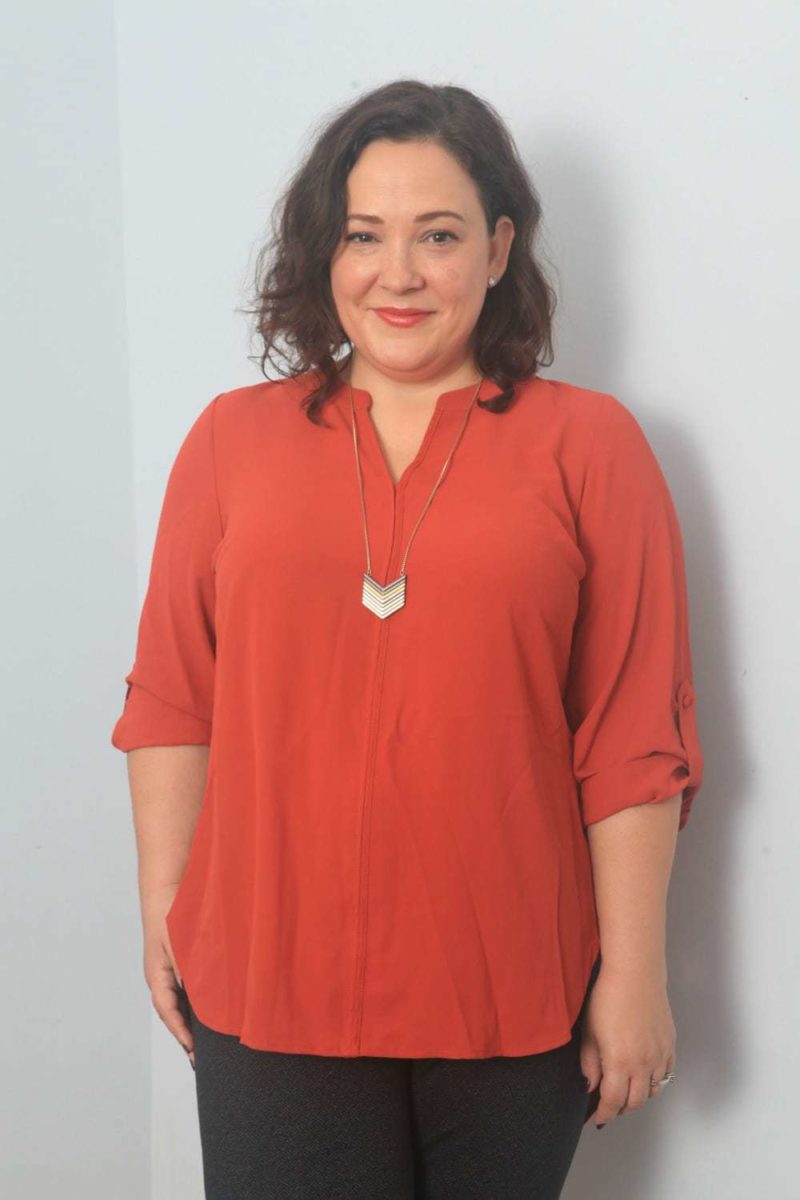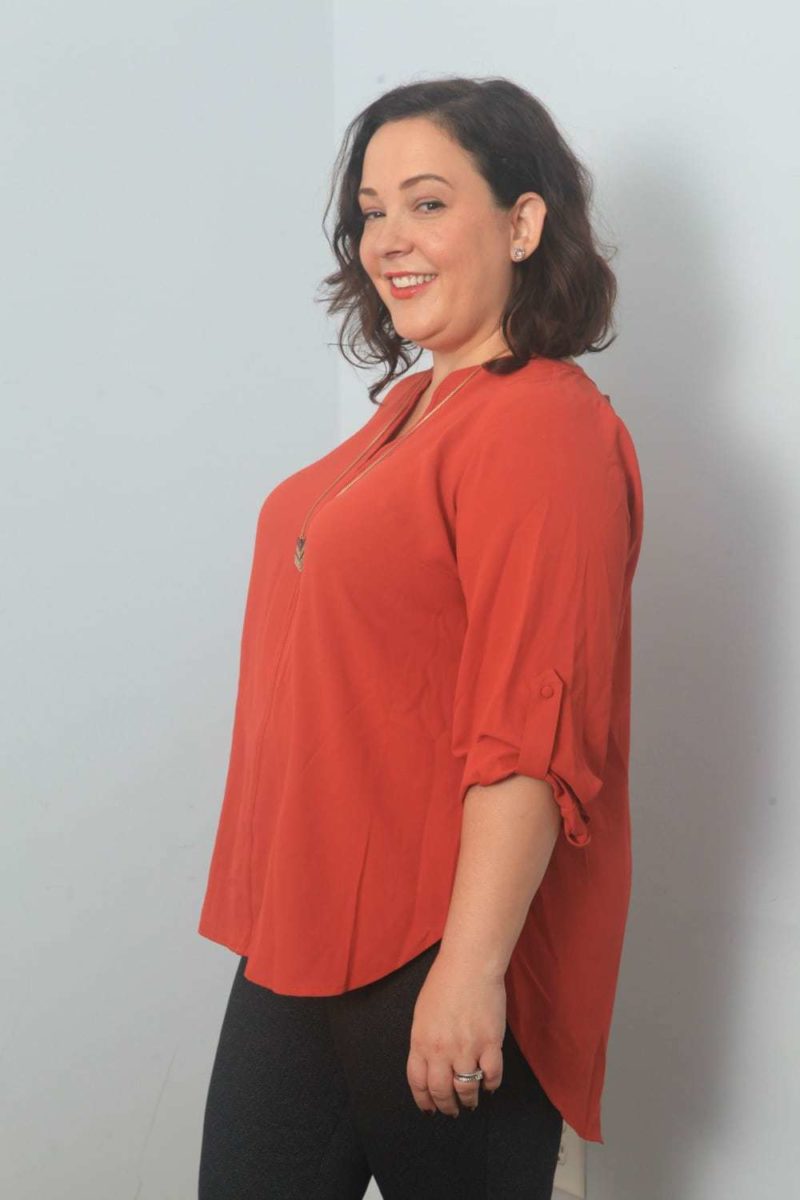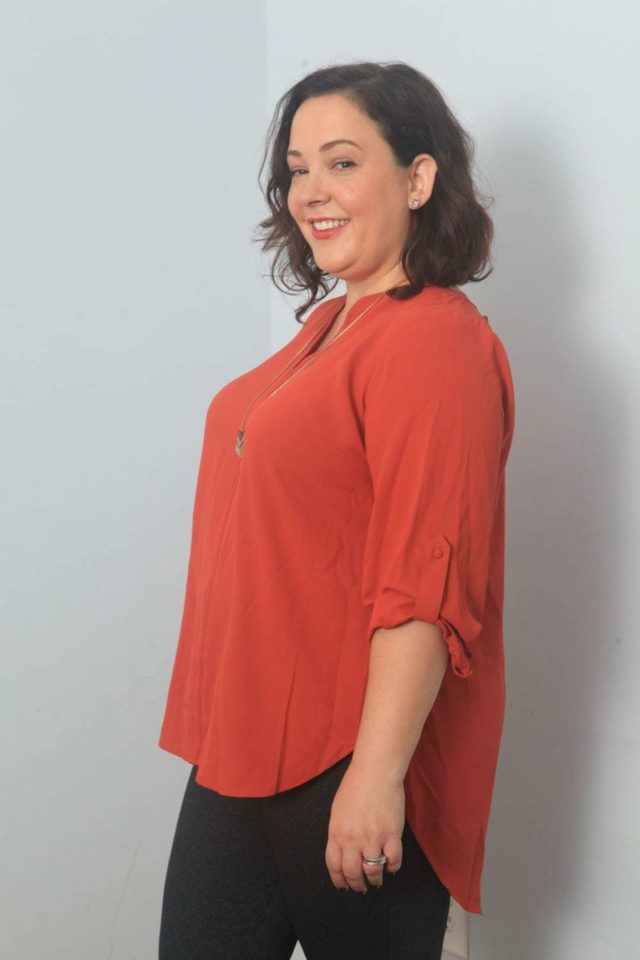 This is the Karie Split Neck Blouse from Hawthorn, also in 1X.  This is a whole lot of okay.  Like not bad, not awesome, not really memorable.  It's the kind of top you grab and put on with pants when you're running late for work and slip on with skinny jeans and ankle boots on the weekend when you want to look a bit pulled together.  It's not a piece that is going to garner compliments, nor will it give you the side eye from anyone.  Getting into the nitty gritty which I do as a critical shopper, the front seam and neckline doesn't lie straight, the fabric isn't my favorite and feels a bit cheap, and I found the sleeves weird – why have a tab to hold up the sleeves when the sleeves are only a quarter inch shorter than the tab?  This is a popular style of top, likely one many of you already have in your wardrobe and one that you can find at practically any department store, likely of better quality for the same price point.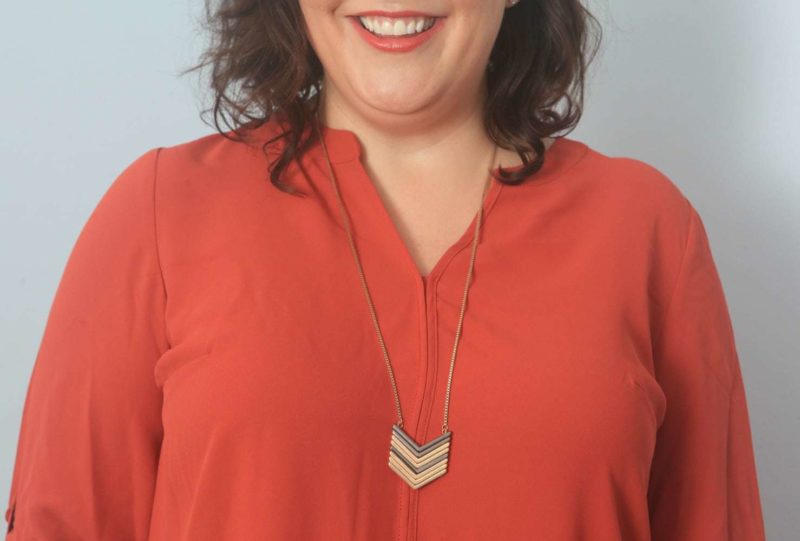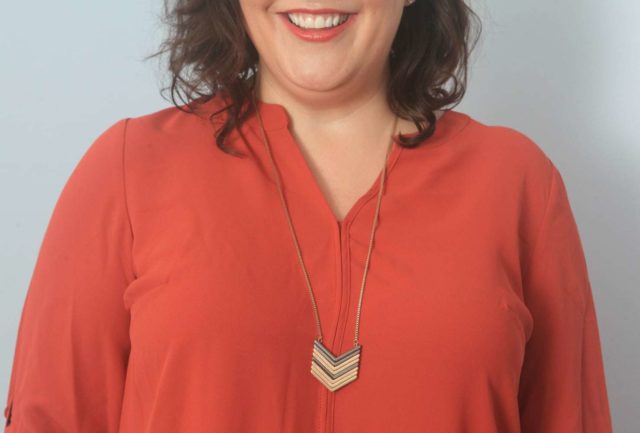 With it is the Genevieve Stacked Chevron Pendant from Romolo.  It's a gold adjustable length chain (I have it on the shortest length) with a copper and gold chevron pendant.  This is not my jam.  It doesn't help that I know this is inspired by a designer piece that was popular about five years ago.  I don't like chevrons, I don't like the matte metals, and it doesn't work with my personal style.  This may be a nice addition to some wardrobes but it's not my personal style.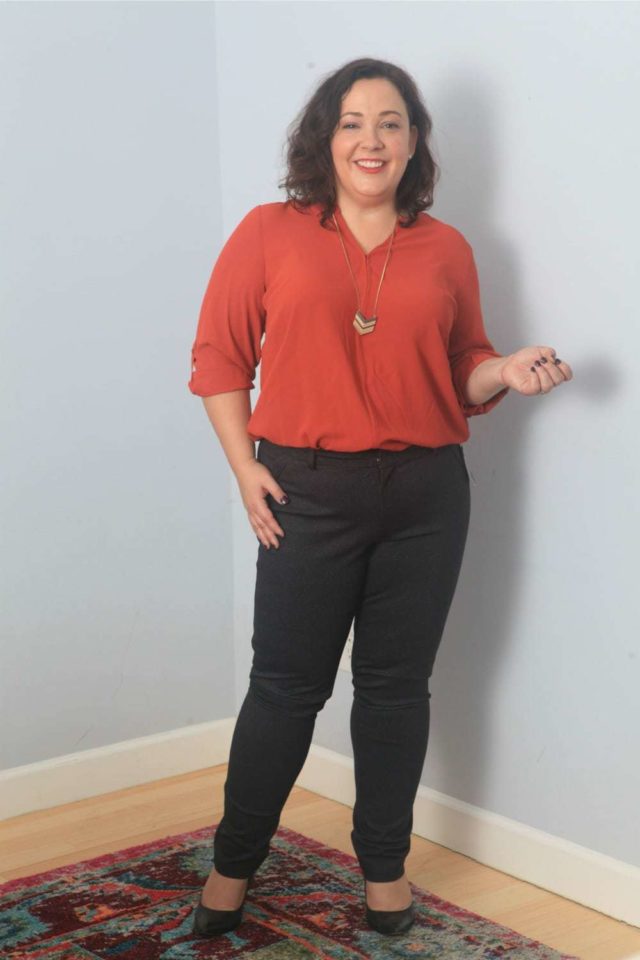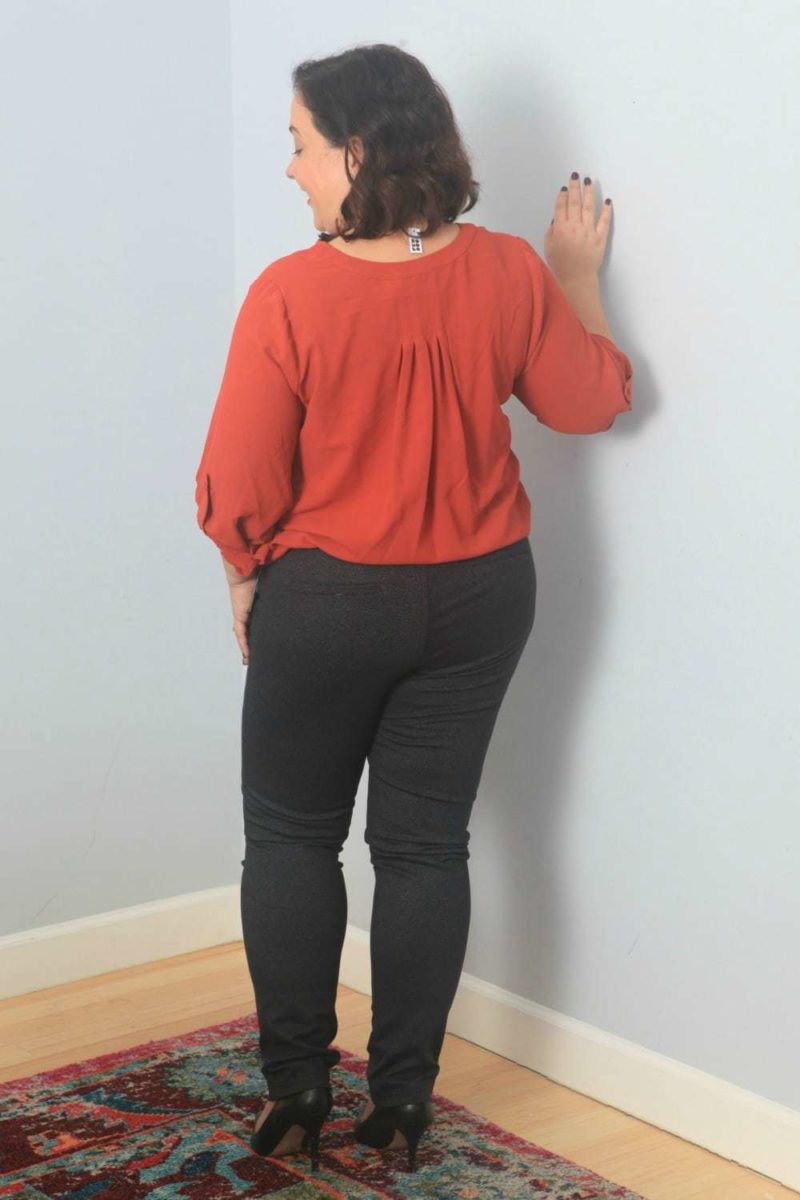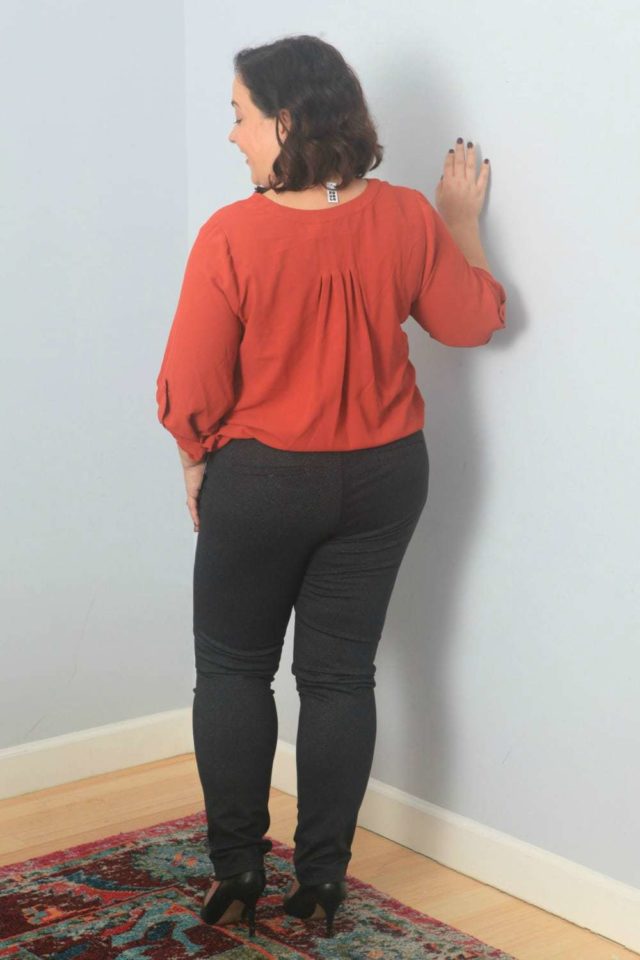 These are the Elyse Printed Slim Straight Leg Pant from Kut from the Kloth.  They're grey with a subtle black print and made from ponte knit.  This is size 14.  I have the Donna ponte pants from Kut from the Kloth in 14 petite, solid black and like them very much as a heavier more refined alternative to leggings or a weekend pant with a longer sweater.  These don't fit the same.  These feel too wide in the waist, too narrow in the bum, and since they're not petite they're far too long.  I sat down and they slid down several inches. These pants are way too tight to wear to the office, and the pattern makes them hard to be a wardrobe workhorse like my black Donnas.  I also need a petite in pants, these would need to be hemmed.  A plus, they're good quality and construction and Kut from the Kloth is usually a hit for me.  These would be good if you're a straighter shape or have a smaller rear, and you like really fitted pants to wear with tunics.  Otherwise, these are a pass.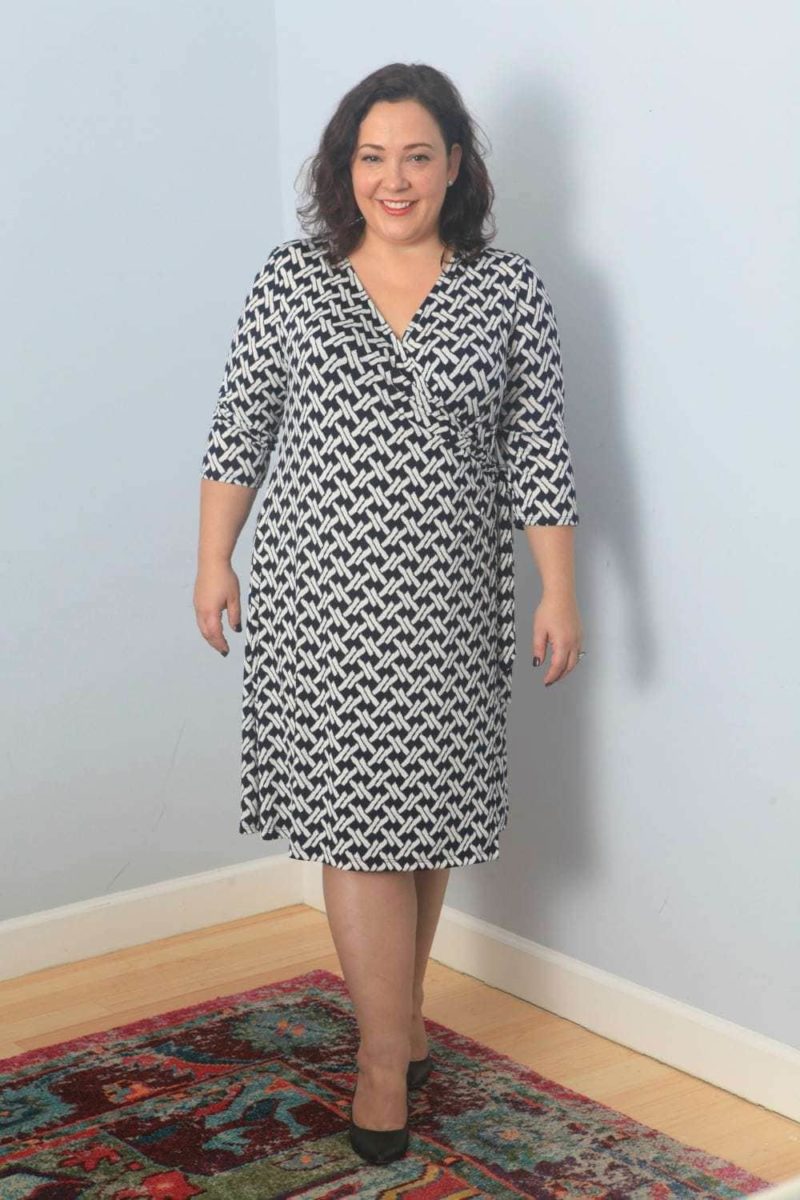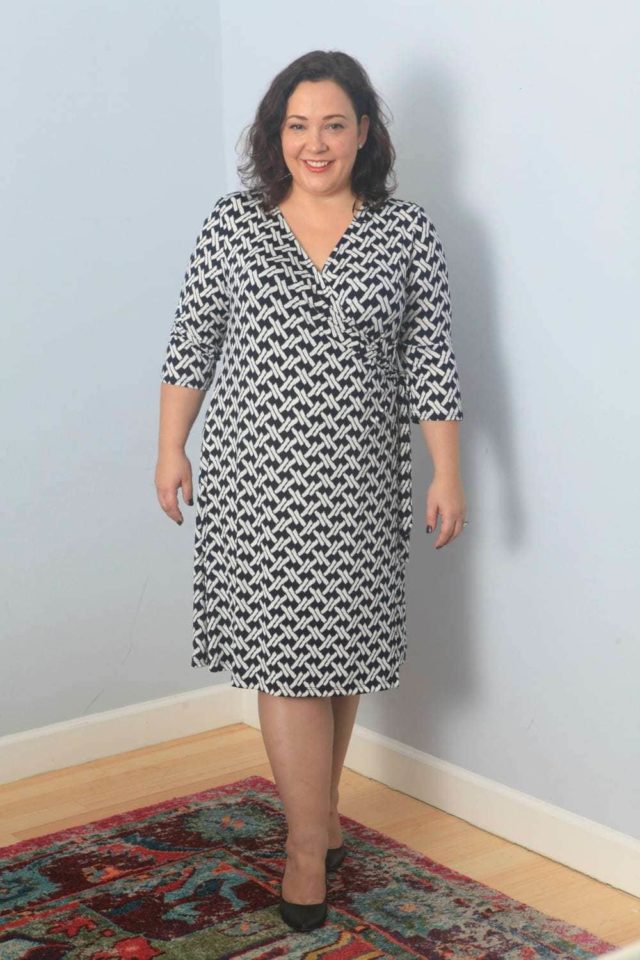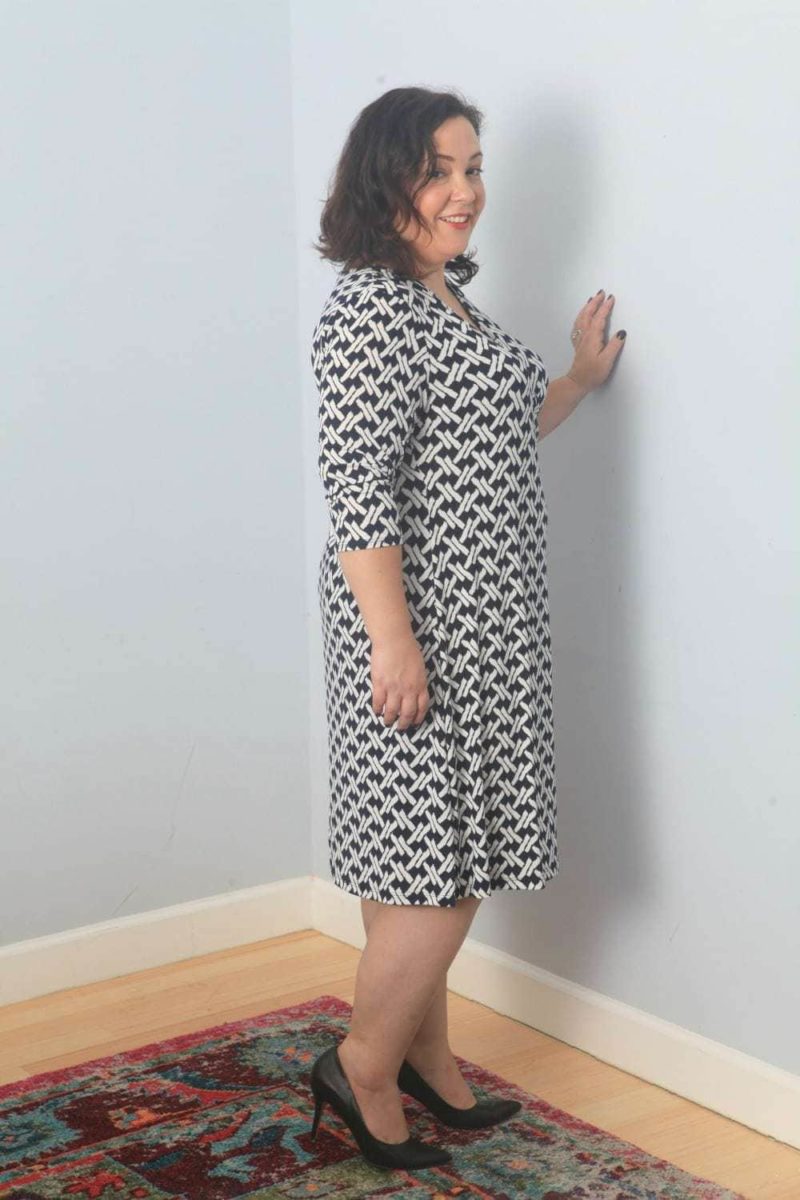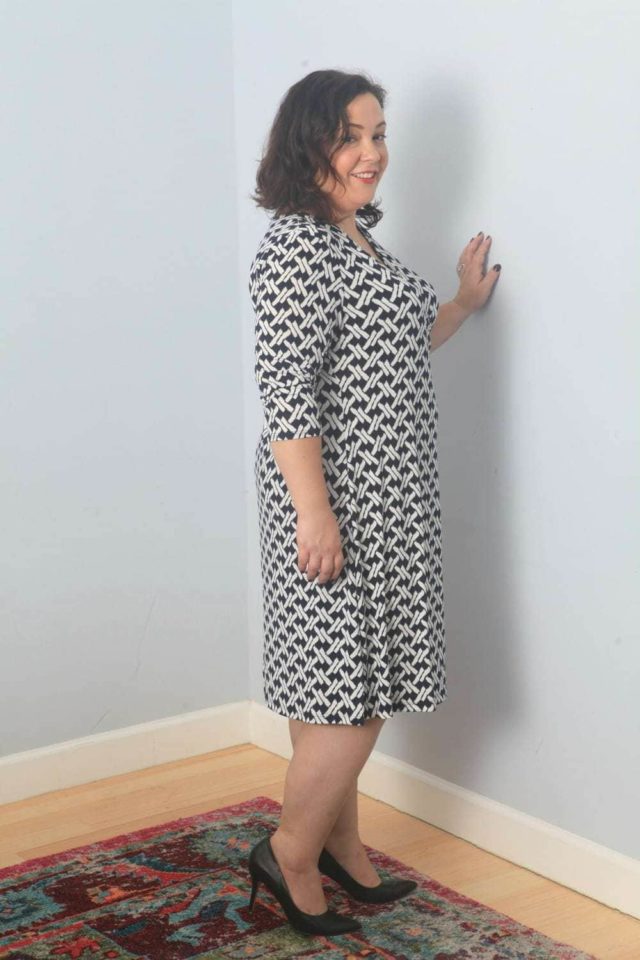 This is the Carenza Faux Wrap Jersey dress from Gilli, size 1X.  I don't usually like wrap dresses without an actual belt, I like to show that my body goes in a bit in the middle.  I also think it may be a size too large, or else needed in petite.  It's a nice quality of fabric, it's lined in back and double layered in front and is stretchy but thick.  This isn't a bad dress, but again it's not the right dress for me.
I ended up returning all of the items from my Stitch Fix box… but I am curious enough to try it again.  When you check out after receiving your box, you fill out another survey sharing what you felt about the design, fit, and how it matched your personal style.  I also went back and updated my initial survey to focus on more bold and dramatic looks.  Getting this box made me realize that I may *think* my style is classic, it's far more funky.  this has been an interesting challenge and I will be sure to share the results from my next Stitch Fix box.  And if you wish to try, you can use this link to get your first month's styling fee waived.
Do you or have you used Stitch Fix?  What are your thoughts on it?  I'd love to read your experiences!
SaveSave