This article may contain affiliate links; if you click on a shopping link and make a purchase I may receive a commission. As an Amazon Associate, I earn from qualifying purchases.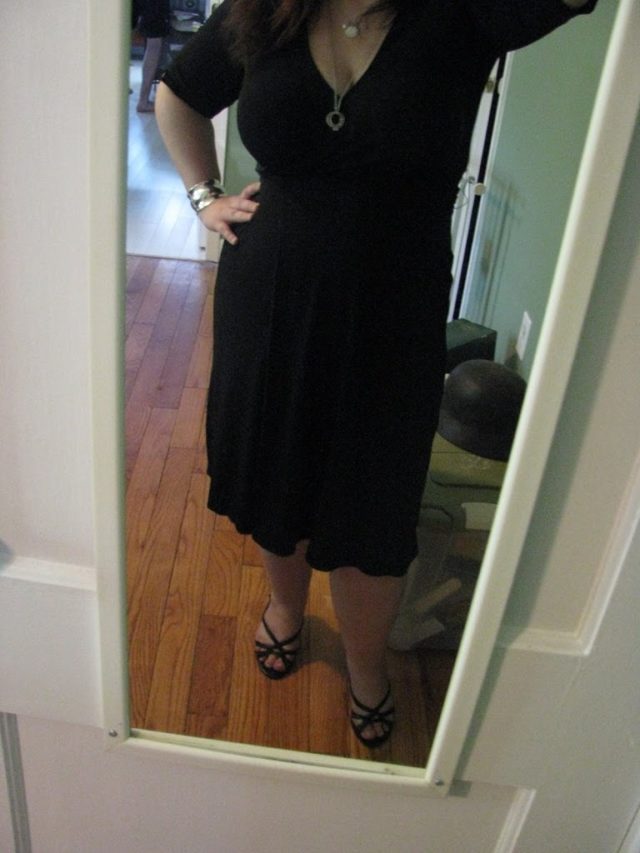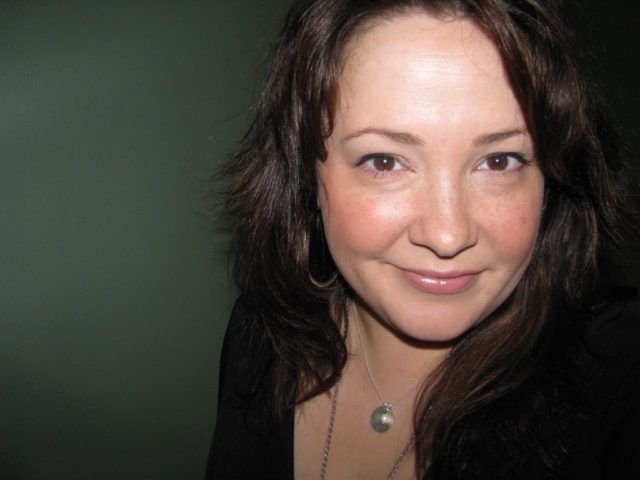 Attire:
Maggy London – Black matte jersey faux wrap dress
Banana Republic – Black leather heeled sandals
Silver jewelery
Hair:
Next day and limp. I tried a new styling product AND shampoo and conditioner (see below), and hated it yesterday AND today.
Beauty:
L'Oreal – True Match foundation in C3
Philosophy – The Supernatural Color Correctors in Light
Cargo – Matte BeachBlush in Tenerife
Revlon – ColorStay shadow quad in Neutral Khakis
Stila – Lip Glaze in Fruit Cake
Cover Girl – Lash Blast mascara in Rich Black
Maybelline – UltraLiner in Black
Sunsilk – Using it causes my hair to need Hairapy…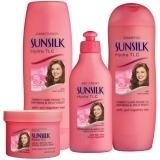 I recently was sent samples of the Sunsilk Hydra TLC collection. I have put off using it because I love Pureology shampoo and conditioner. However I am in need of a color touchup so I figured right now was the best time to try a new product. Besides, my hair is pretty fried and dry right now and could use some TLC…
Hydra TLC Shampoo and Conditioner – I am spoiled by Pureology's herbal natural scents. The Sunsilk products smelled like cheap candy – I felt too old for such a product. The shampoo lathered like crazy, so I wasn't surprised to find that Sodium Laureth Sulfate was the second ingredient. Rinsing it, my hair did not feel silky yet clean – it just felt dry. Yep, even in the shower with water beating on my head my hair felt dry. I then used the conditioner which was pretty cheapy feeling. It was thin, heavily perfumed, and didn't rinse very well. Not impressed.
Hydra TLC 24/7 Creme
– This product is supposed to be applied to wet hair, and reapplied to dry hair for touch ups. Apply, and style as normal. I applied, didn't apply any other product, and then dried my hair as normal with a round brush and dryer.
I end up with super soft, healthy looking hair that was utterly limp and unmanageable. It almost seemed greasy, but then at least I could then run a brush through it and it wouldn't still look unbrushed. My hair had flyaways, separated in weird ways, hung limp, created a bad cowlick, and wouldn't hold soft curl from the round brush. It felt like… 6-year old hair. You know the kind that always looks as though someone roughed it up, but it still won't hold a ponytail elastic? Yeah, that was the result with this product.
I fully believe in quality, not quantity. As I have gotten older, I find it more important to have good hair – regular trims, quality color application, and products that baby the hair and give you style without looking as though there is product in your hair. Sunsilk is cheap in price, and cheap in quality. Let's not even get into how their parent company still tests on animals "when necessary." I won't be using Sunsilk again.