This article may contain affiliate links; if you click on a shopping link and make a purchase I may receive a commission. As an Amazon Associate, I earn from qualifying purchases.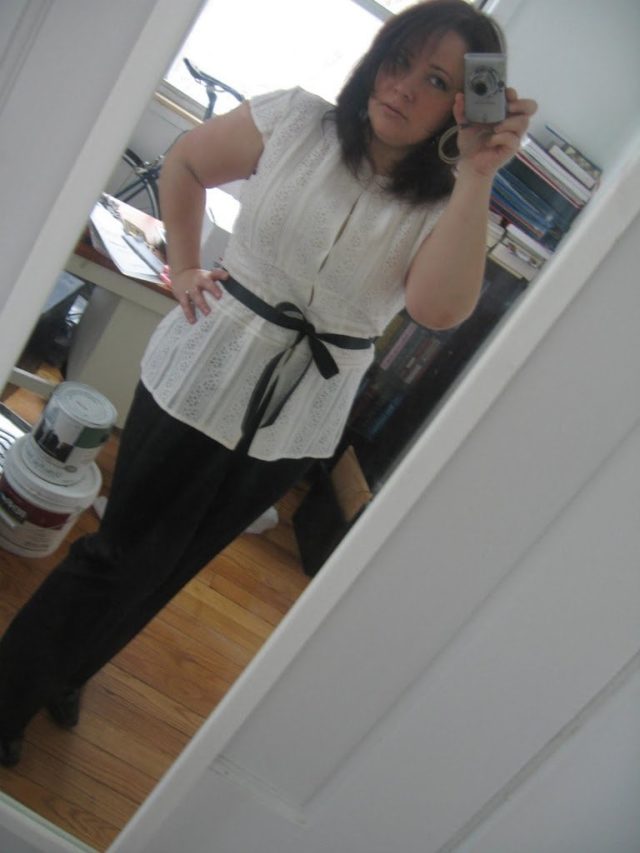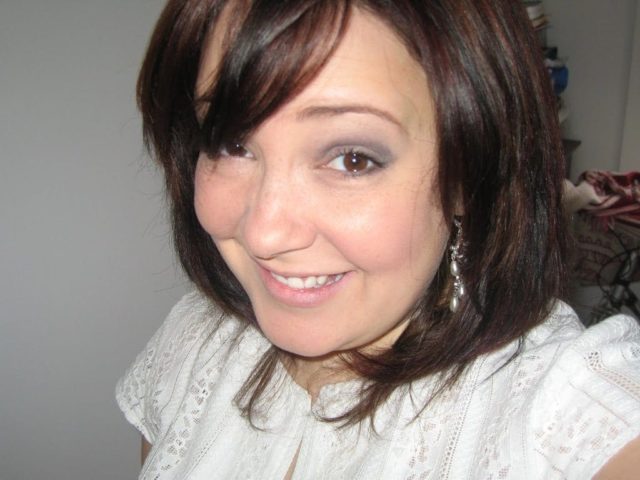 Though it may be snowing outside in the Nation's Capital, I know it will be toasty warm in my office. I never understand why bad weather forces women to look like shlumps. The majority of people going to work in this country walk less than a block from their cars through freshly plowed and salted parking lots to climate-controlled offices. What's up with the not-brushed hair, clunky boots and heavy sweatshirts? I today wore my parka, gloves and a scarf, but removed them all to be a normal office drone. A snow day does not mean a day where you can look like you rolled out of bed. That being said, I wore short sleeves. I am perfectly comfortable in my heated office in my little cubicle. No need for old sweaters and fleece.
Ivory lace top from Banana Republic Outlet, the ivory satin ribbon at the waist replaced with a black grosgrain one from the craft store. Nude cami form Limited underneath. Black wool blend trousers from Ann Taylor Loft, black city boots from Impo.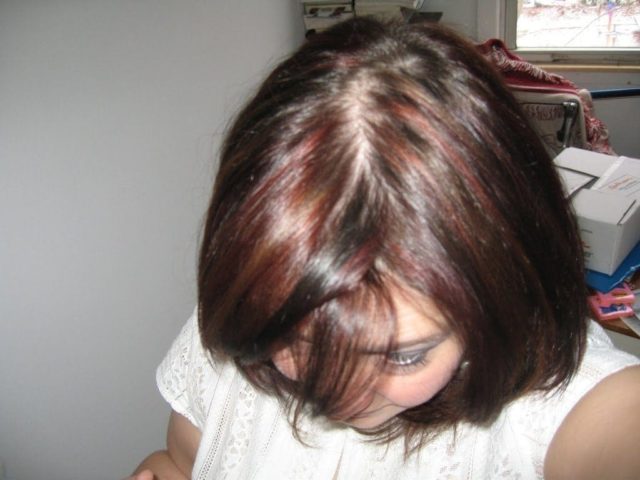 Hair is washed! Hooray! Too bad I was running late and couldn't get super creative with it. I added a small amount of Straight Sexy Hair's Shine On! mixed with Nexxus Texxtur. I then blew it out straight with a round brush with a ceramic core. A touch of BioSilk was added to the ends for shine and separation. Here's a picture showing the new color of highlights quite well. Very fun!
The picture at the top of this post has a bad face because I realized I hadn't applied any lipcolor before shooting. Whoops! Here I am on the parkway in my Lands End parka and trusty pashmina heading to work, NOW with lipcolor.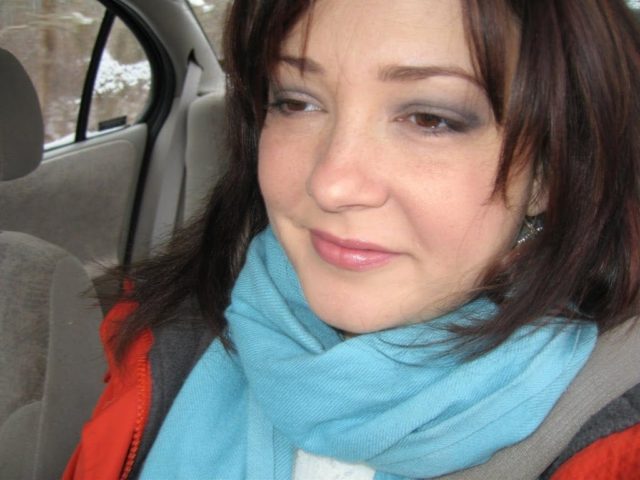 L'Oreal True Match foundation in C3, a bit of Chanel pressed powder in Natural applied with a fluffy brush, Smashbox Soft Lights in Tint on the apples of my cheeks, The Body Shop Slate shadow on the lid, Soft Black in the crease and along lash line, DiorShow Unlimited mascara in black, and finally before I drove out of my parking space, Revlon LipGlide Sheer in Sheer Burgundy on the lips!