This article may contain affiliate links; if you click on a shopping link and make a purchase I may receive a commission. As an Amazon Associate, I earn from qualifying purchases.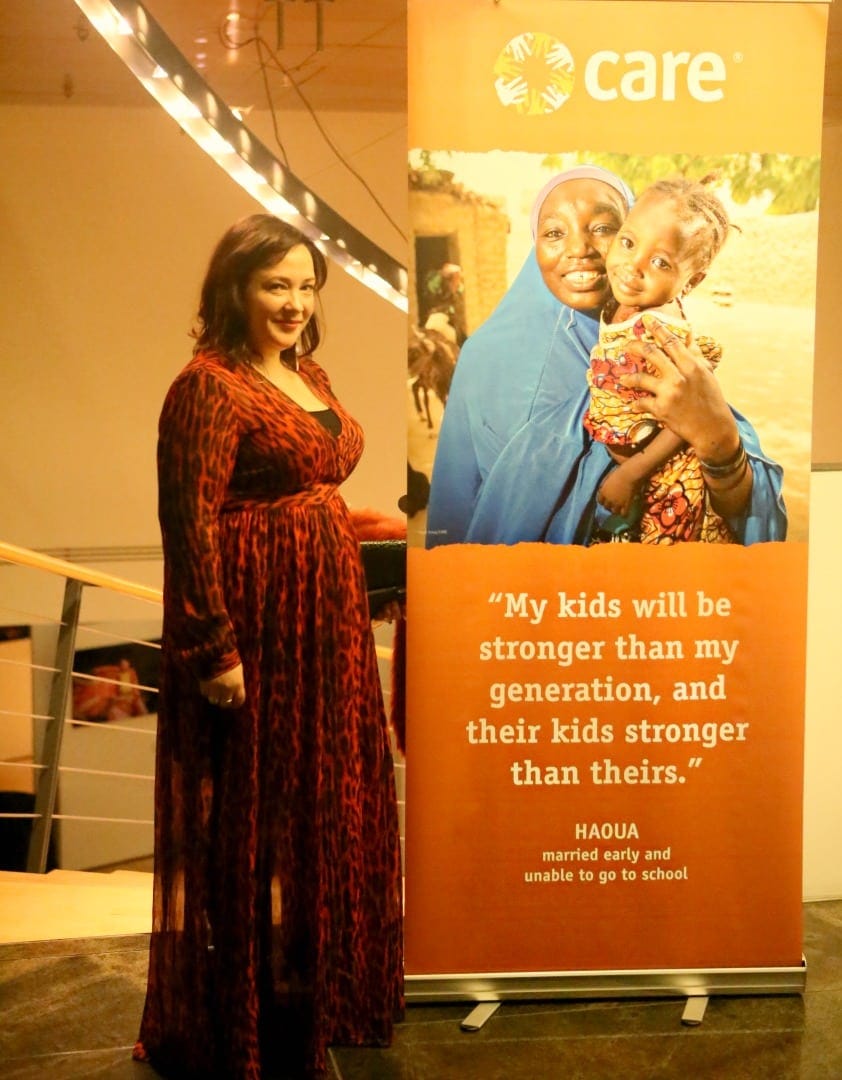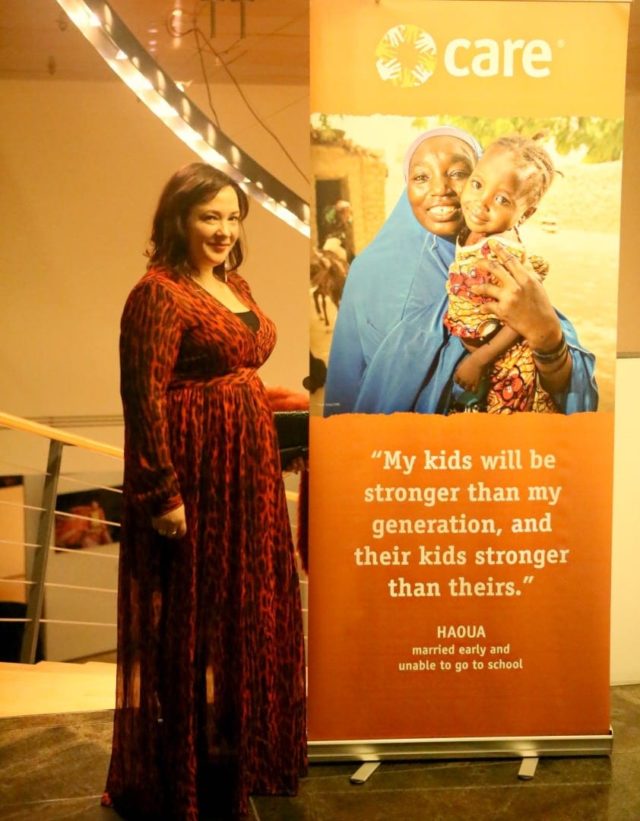 Did you know where the term care package came from? CARE.org created the original care package in 1945 with rations from World War II to help those in Europe devastated by it. Since then, CARE has grown to become a leading humanitarian organization fighting global poverty. CARE places special focus on working alongside poor girls and women because, equipped with the proper resources, they have the power to lift whole families and entire communities out of poverty. CARE operates in 94 countries reaching more than 80 million people through nearly 1,000 lifesaving projects.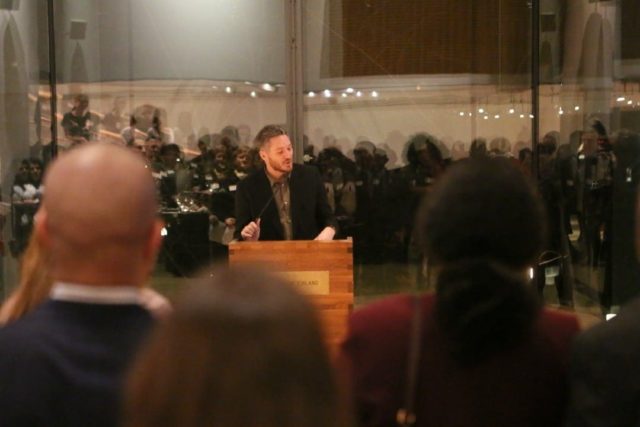 Last month, CARE invited me to their event, "From the Arctic to Africa: Her Harvest, Our Future" at the Embassy of Finland in Washington DC. The evening was hosted by Ambassador Kirsti Kauppi of Finland, former Secretary of the Navy Ray Mabus, and Celebrity Chef Spike Mendelsohn where they discussed the connection between food and nutrition security and a clean environment. Before Mabus was Secretary of the Navy, he was Governor of Mississippi and U.S. Ambassador to Saudi Arabia. Mendelsohn has many popular restaurants in DC and is a chef ambassador for CARE's International Chefs' Table Program, working with top chefs in the fight to end global hunger.
Ambassador Kauppi began the event, sharing that, "CARE, and what it represents, is very close to my heart and that is because Finland has actually benefitted from CARE." When CARE began its relief efforts after the War, they helped many countries including a then-impoverished Finland. "During the Second World War, we benefited from CARE, so now we are in the position where we want to give back," said Kauppi.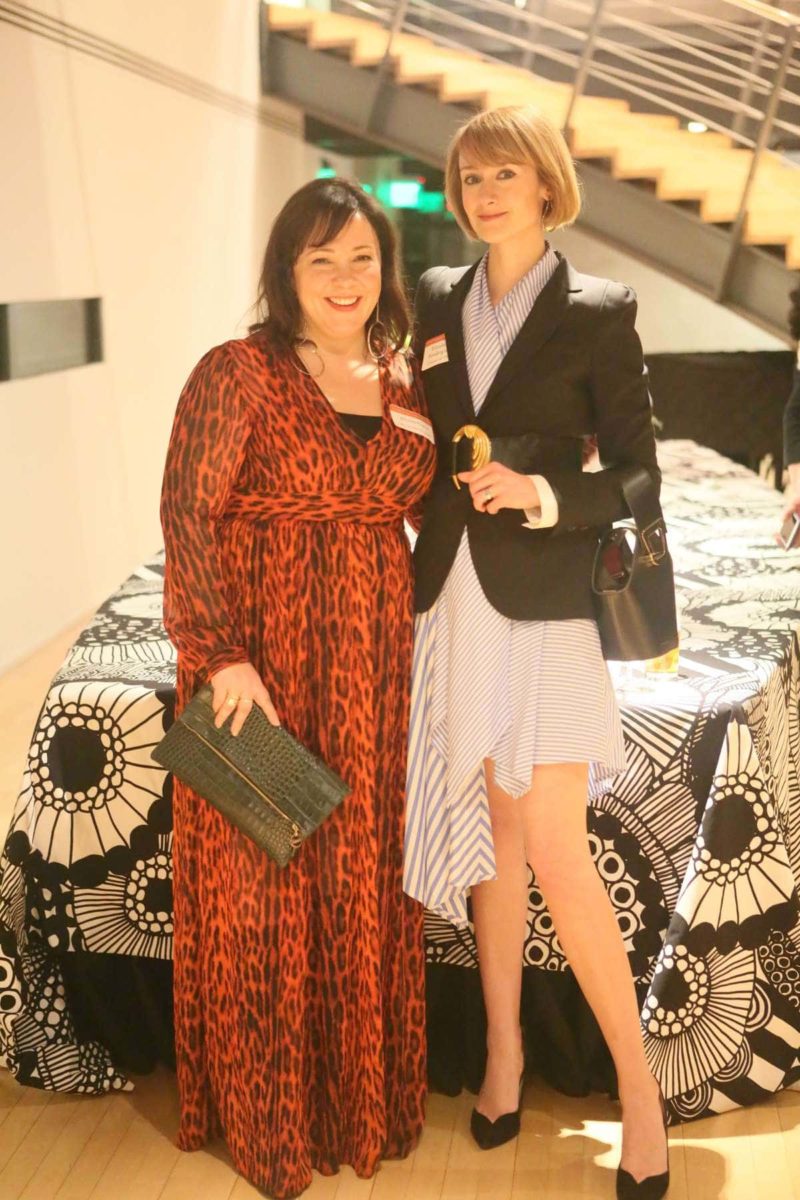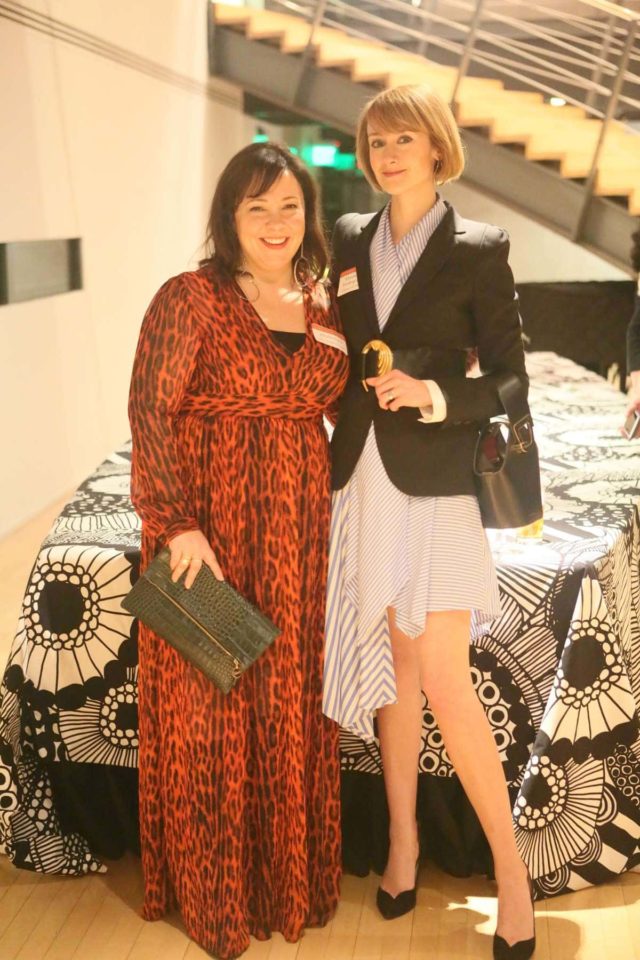 The reception was one of the ongoing events of the CARE's Global Leaders Network – an initiative to raise awareness about the importance of humanitarian and development aid for global stability and U.S. national security. It was a powerful experience that has stayed with me, and an event that took place as our government was proposing cuts to foreign assistance, which would constitute a drastic reduction in life-saving humanitarian and development programs. What many may not realize is that foreign aid is not only a lifesaver, but a cost saver. Secretary Mabus in his speech stressed the importance of aid, stating that without it, "by the time we get to war, it's much more expensive in terms of lives…" than what it would be if money were spent upfront in humanitarian assistance.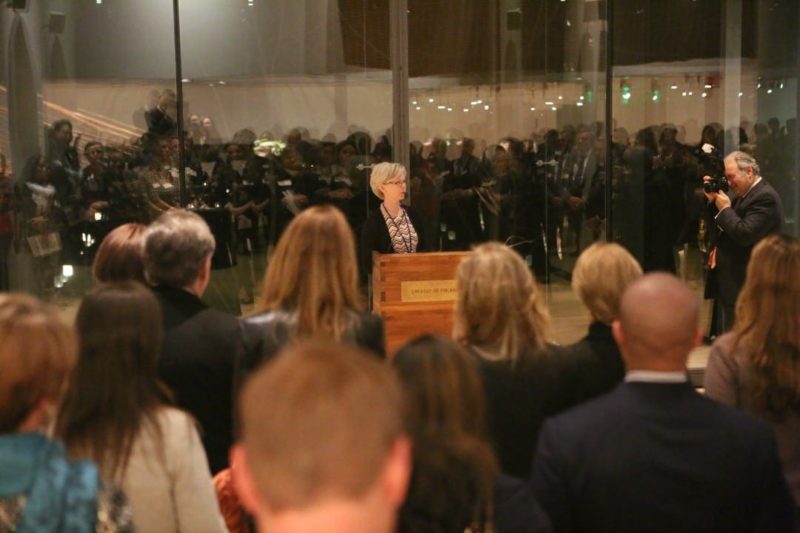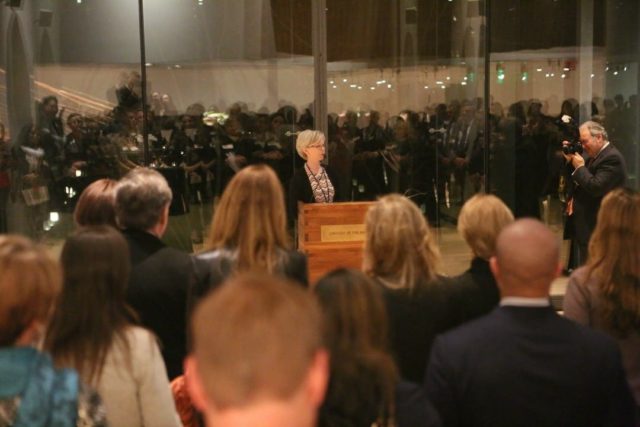 "Environmentally, economically and socially sustainable development is necessary to ensure a stable food supply for people from the Arctic to Africa. Mitigating climate change and adapting to its impact is a critical challenge globally and locally," said Ambassador Kauppi. "We are grateful for CARE's work around the world to support small farmers and advocate for global action against climate change."
CARE is a global leader within a worldwide movement dedicated to ending poverty. CARE is known on every continent for their unshakeable commitment to the dignity of people. CARE puts women and girls in the forefront because they believe that we cannot overcome poverty until all people have equal rights and opportunities.
Each month, I donate a portion of the profits from Wardrobe Oxygen to a charity. For February and March, that donation has and will go to CARE.org. I am so glad I was invited to this event, to learn more about this important organization, and have this platform to share it with all of you. To learn more about CARE, visit this link, and please visit this link to learn more about CARE's Global Leaders Network.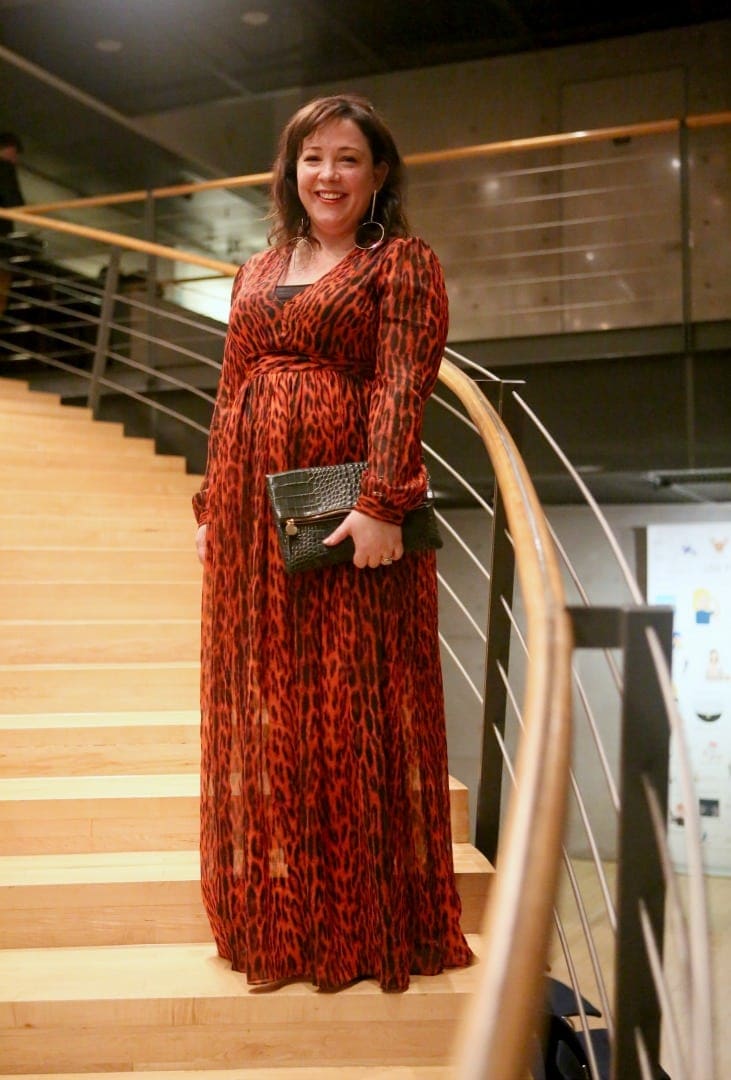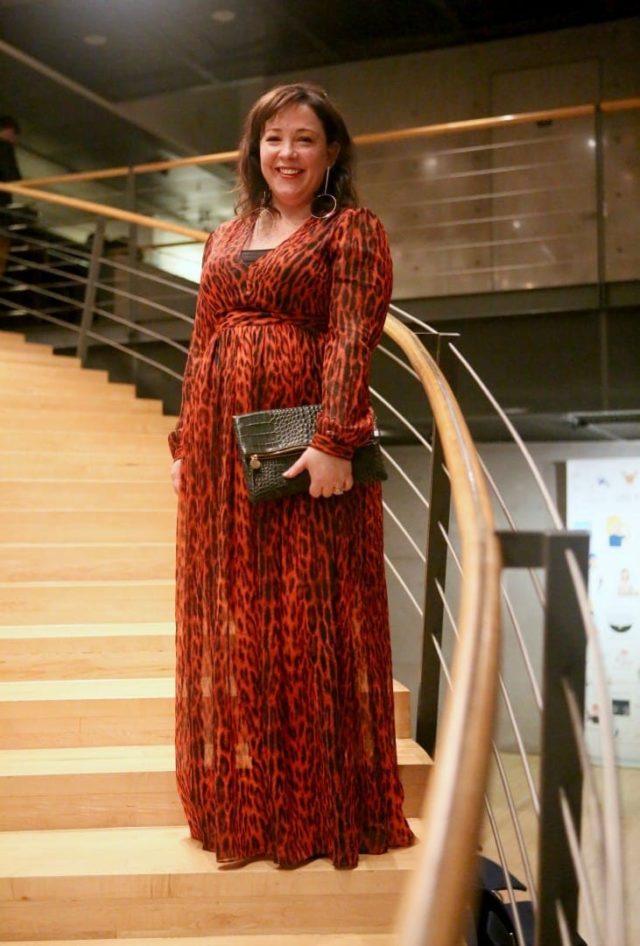 Dress: MICHAEL Michael Kors | Bag: Clare V | Earrings: One ASOS (sold out, similar), one Jenny Bird
As for what I wore…. I wore this dress two years ago on the blog but soon sized out of it. Since working out, it fits again and I took it to Charleston for my sister's birthday. CARE's color is orange and it inspired me to wear the dress again (underneath I have black knee-high heeled boots). I liked how the green crocs-embossed clutch didn't really match which dressed it down and added interest. Since the dress is such a statement, I kept my hair and makeup pretty natural. I've been mixing my earrings, the ASOS earrings I wore to the rewardStyle conference but one broke. It's fun to style with the Edie hoops from Jenny Bird, I've even worn two Jenny Bird earrings with this ASOS one in my second hole in my left ear.