This article may contain affiliate links; if you click on a shopping link and make a purchase I may receive a commission. As an Amazon Associate, I earn from qualifying purchases.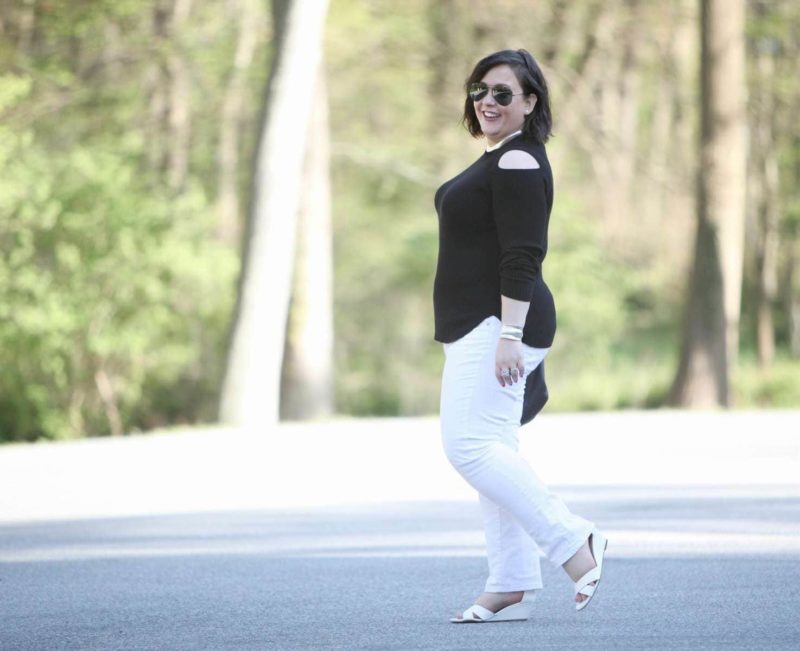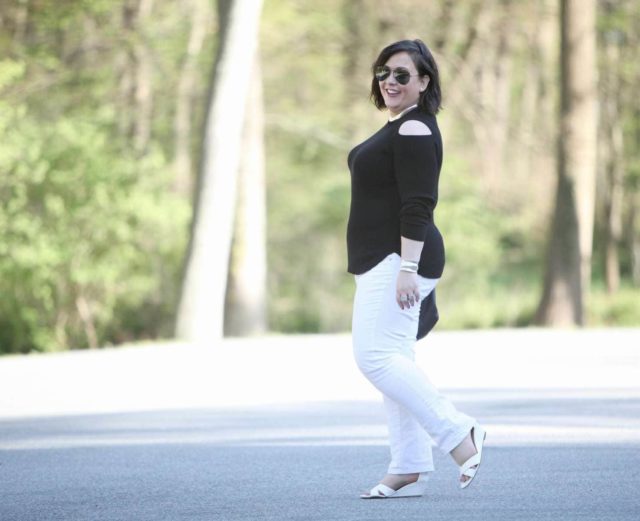 <top | jeans | shoes | bag | sunglasses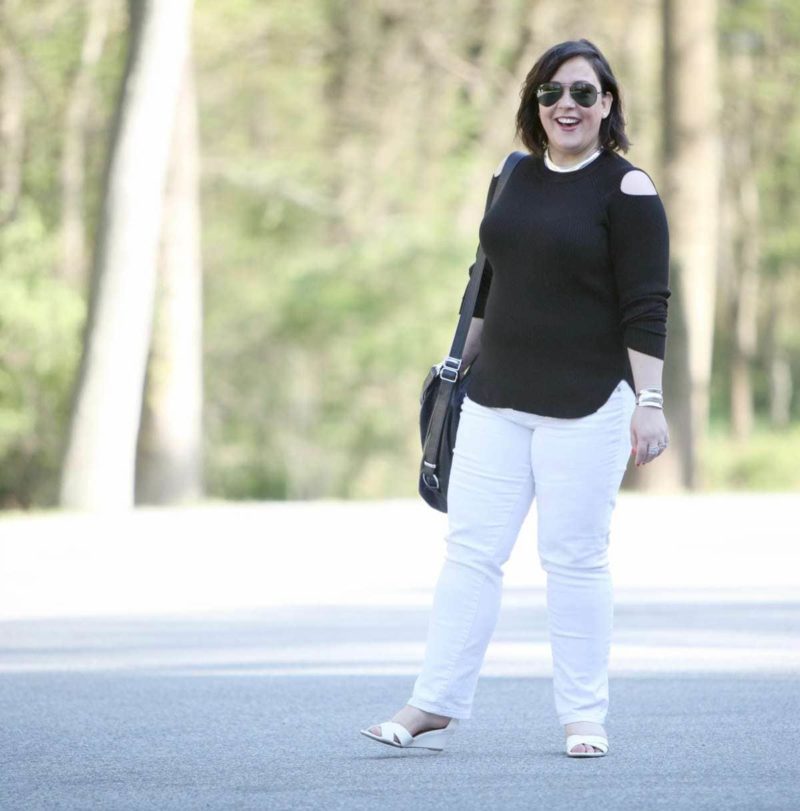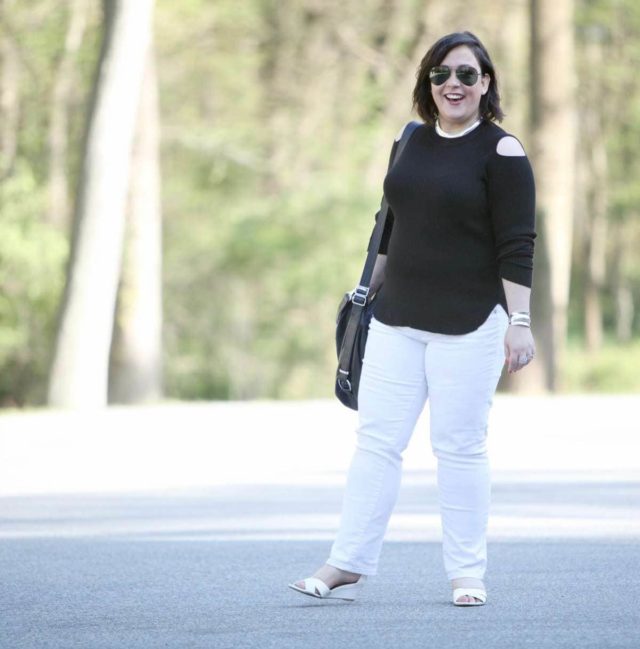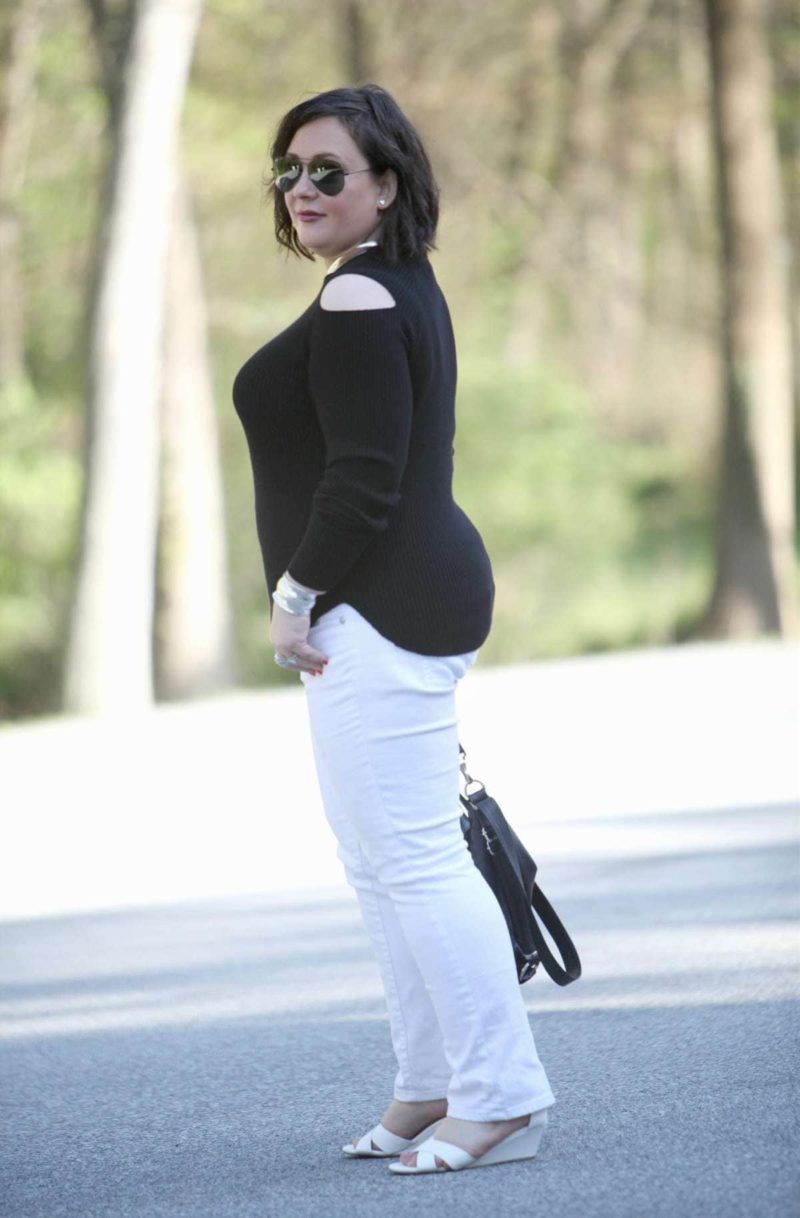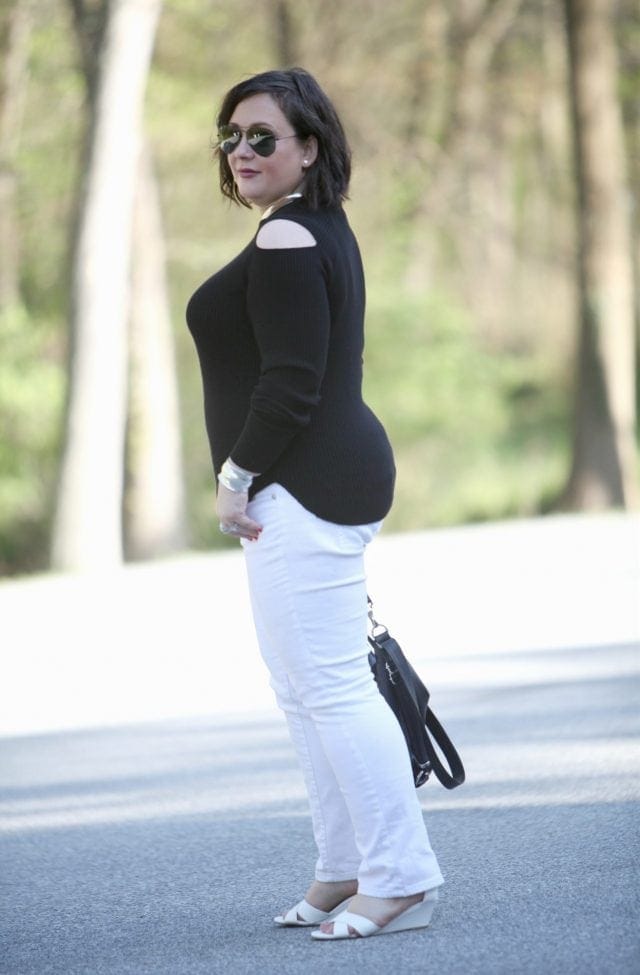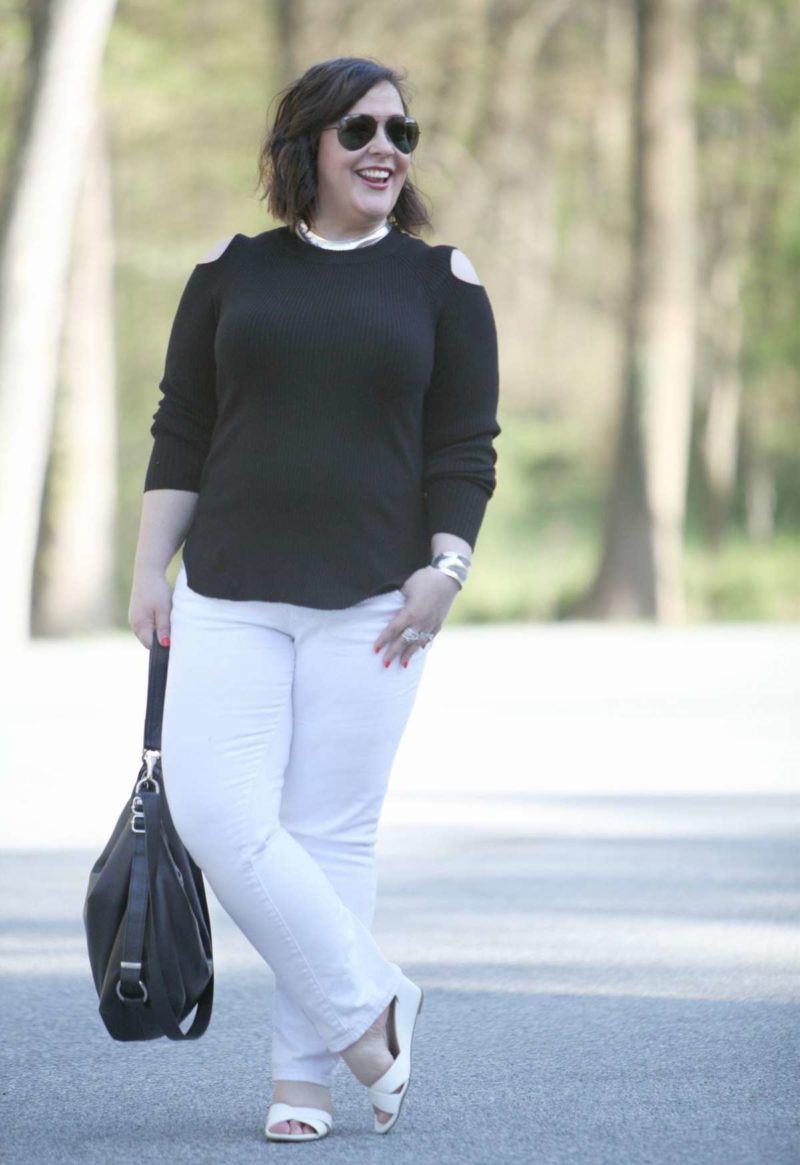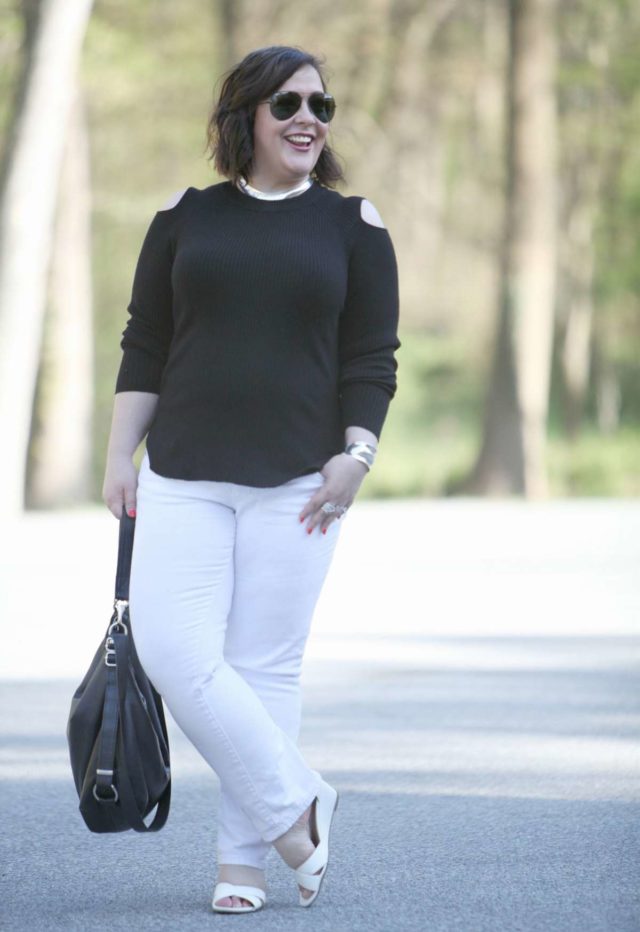 Sweater: Topshop (L) (similar) | Jeans: Paley Bootcut c/o JAG Jeans (14P) | Shoes: Penelope Mid Wedge c/o Payless | Bag: Rough & Tumble | Sunglasses: Ray-Ban | Cuff: Had forever (similar) | Necklace: Argento Vivo
I love the contrast of black with white. It's so fresh and modern, and looks great all seasons of the year. I'm past the archaic rules of only wearing white after Memorial Day, but it took me a while to accept white shoes. They remind me too much of nurses and the '80s. But when wearing white jeans, black shoes have too much of a contrast and shorten the legline. Nude shoes look too delicate, and when I was Payless I decided to try a pair of white shoes for my white jeans.
I can't usually wear ankle straps; my ankles are shins are thicker than usual from a childhood walking on my toes. However, I found the Penelope Mid Wedge fits comfortably around my ankle even on the 2nd or 3rd hole! It's a comfortable, walkable height that elongates the leg but is wearable all day (these pictures were taken after wearing them for over 10 hours). These shoes come in three other colors; my nearby Payless was sold out in my size but I'll be stalking to get another pair in Tan to wear with all my summer looks from dresses to ankle pants!
Another contrast is how I feel about the cold shoulder trend. I blame Donna Karan for the trend and Barbra Streisand for wearing it out. But then this season cold shoulders came back en vogue and I found myself really really liking how it looked. As usual, I went to a lower-priced retailer to try out this trend; Topshop is a great brand for translating current fashion trends without high pricetags but buy when you see it because things (like this top) sell out fast. This is a soft stretchy thick knit top that I have now with jeans but can see wearing a breezy evening at the beach with denim cutoffs and silver Birkenstocks.
This post was sponsored by Payless, but I had full control over content.