This article may contain affiliate links; if you click on a shopping link and make a purchase I may receive a commission. As an Amazon Associate, I earn from qualifying purchases.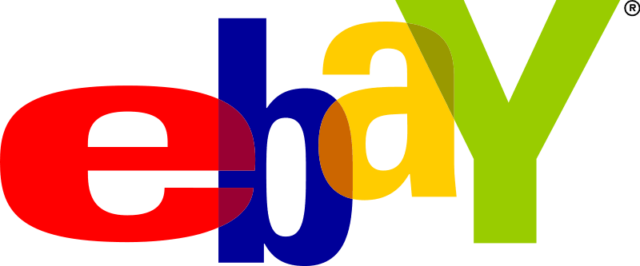 Okay, so you guys have seen I have been doing some shopping on eBay. I have had some luck, a few not-so-good purchases, but all in all it has been successful.
I had done minimal eBay shopping in the past – bought my Banana Republic purse there last year, got some tools back when I was a Body Shop at Home consultant, and got my husband a pair of sunglasses he loved at a fraction of the cost. All of these, I did my homework, had style numbers and a price I was not willing to go past. I bid, I won, end of story.
I got back into eBay this year because of the Banana Republic fall/winter collection. It seemed that almost every dress they made fit me like a dream. I decided to look to eBay to find dresses in my size at a price cheaper than the store. I had some success (my gold and olive dress arrived still in the sealed shipping plastic with all tags and it fit) and some mehs (got a black wool blend sheath that was the size and condition pictured, but the picture didn't fully show how darn FITTED the style was or that it was two seasons ago and so a different cut).
Having success with Banana Republic, I decided to branch out. I knew I loved the Maggy London line of dresses, so I searched that brand. Saw a dress I liked (well actually owned) in a size I knew I could fit due to past experience, and bid. And won.
So no real science to all this. I choose sellers who have a great history (good ratings and have sold more than 75 things) and provide multiple pictures of the item and very detailed descriptions. It may be cheaper with another seller, but I am willing to pay for quality. I haven't bought from the same seller more than once, so I can't tell you who my favorites are.
A tool I have used in the past is eSnipe. My stylist Kathleen actually told me about this. It bids for you – put in the item you wish to have and the dollar amount you're willing to spend and it will track for you and bid last minute to ensure the best price possible. If the bidding goes over your amount, it will notify you, asking if you're willing to up the ante.
I haven't used eSnipe lately because… well because I am working on fate. If I lose an auction, it is fate telling me that I didn't need that item in the first place. However eSnipe was great for my purse last year – I knew it was the exact color and style I desired and I got it at over $50 less than retail price. I had the toolbar on my computer at my last job but this job… well I have been too busy to bid while on the clock!
My rule is that I don't even open up eBay unless I need something specific. Then once I am at eBay, I only look for what it is I came for. eBay can be dangerous, anything you heart desires can usually be found and you can either end up spending a bunch on many items you don't need, or a bunch on one item because you get too into the thrill of the chase. Too many times I see people purchase items on eBay for almost the same price as it would be at a store… sometimes more. If you are a competitive person, eBay can be terribly dangerous.
As for selling, I haven't done that yet. My good friend has been slowly cleaning out her closet on eBay and has scored funds to buy new clothes for her slimmer bod and more professional career. I figure if I get the notion, I'll ask her for tips and will be happy to share with you guys. Until then, I may just post another "Allie's Wardrobe" blog like I did last year and sell the best of my wardrobe that no longer fits or excites me. I was going through my closet and do have a few things that are in great condition but just not what I wear any more. Also have a bunch of dressy purses that don't match a single thing I own or plan to own. If I do decide to do this, you guys will be the first to know!
UPDATE:
A few more things:
– I have a PayPal account. I buy everything through PayPal. PayPal is easy, safe and free ti register. Good to have for other things outside of eBay as well. I have used it to sell things outside of eBay, donate to charities and even my high school is accepting PayPal payments for our reunion this summer. Hook it up to your checking account, then you will be far less likely to bid outside your budget.
– I always leave feedback. You are rated as a buyer as well as a seller on eBay; if you provide prompt payment and feedback, sellers will be happier to work with you. This also is a good thing if you plan on selling in the future – you will have more credibility at eBay with a good rating.
– Feel free to ask the seller questions. Is the hardware on that bag gold or brass in color? What is the length of the inseam? Are you a smoker? Is this returnable, and if so what are the stipulations? If I win two items, can I get a deal on shipping? Asking intelligent questions also makes you look like a respectable buyer, and ensures you get exactly what you are bidding on.