This article may contain affiliate links; if you click on a shopping link and make a purchase I may receive a commission. As an Amazon Associate, I earn from qualifying purchases.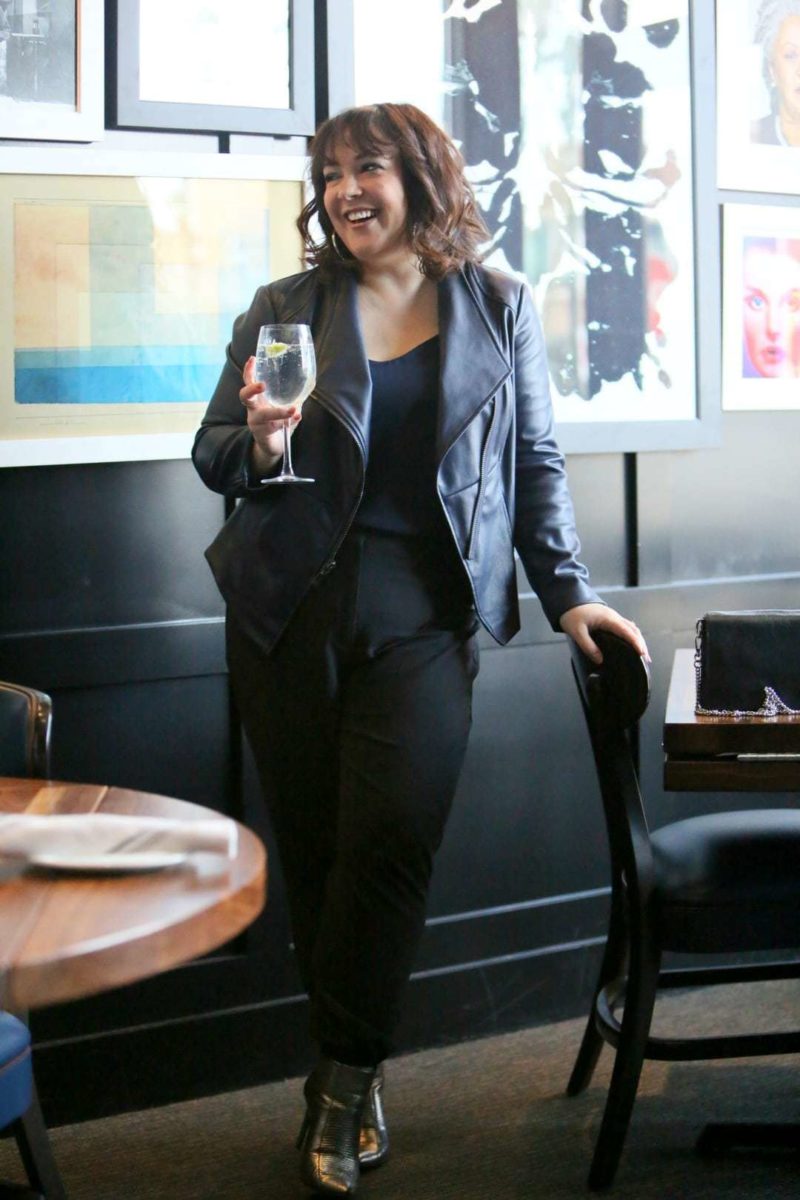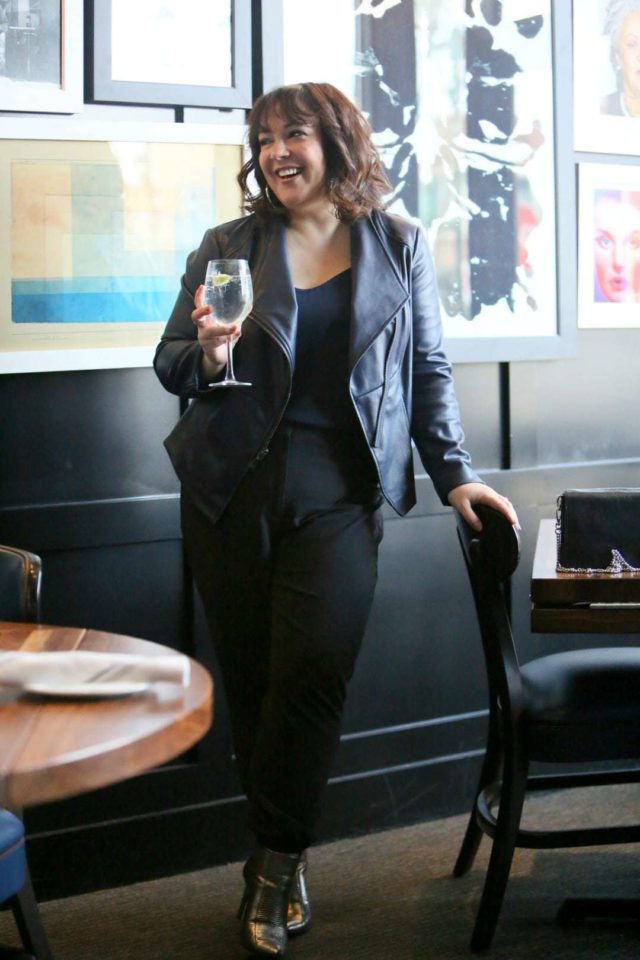 When you match the decor, you just HAVE to take some photos! Karl and I checked out Burton's Grill & Bar, a restaurant chain along the Eastern Seaboard. With locations from Massachusetts to North Carolina, this is the first one in Maryland. Not only does it have beautiful decor that beautifully matched with my navy outfit (totally coincidental, it was our first visit), it has a unique menu and cooking method that caters to dietary needs and allergies. With options for those who are vegan, vegetarian, paleo, or requiring gluten free options, Burton's will also handle any allergy by changing gloves and cooking tools and bringing out your allergen-free dish on a square plate instead of round. Karl and I checked it out for lunch; I had a delicious Mediterranean salad with salmon and he was able to get a dairy-free dish that included some of the best scallops we've had in a long while.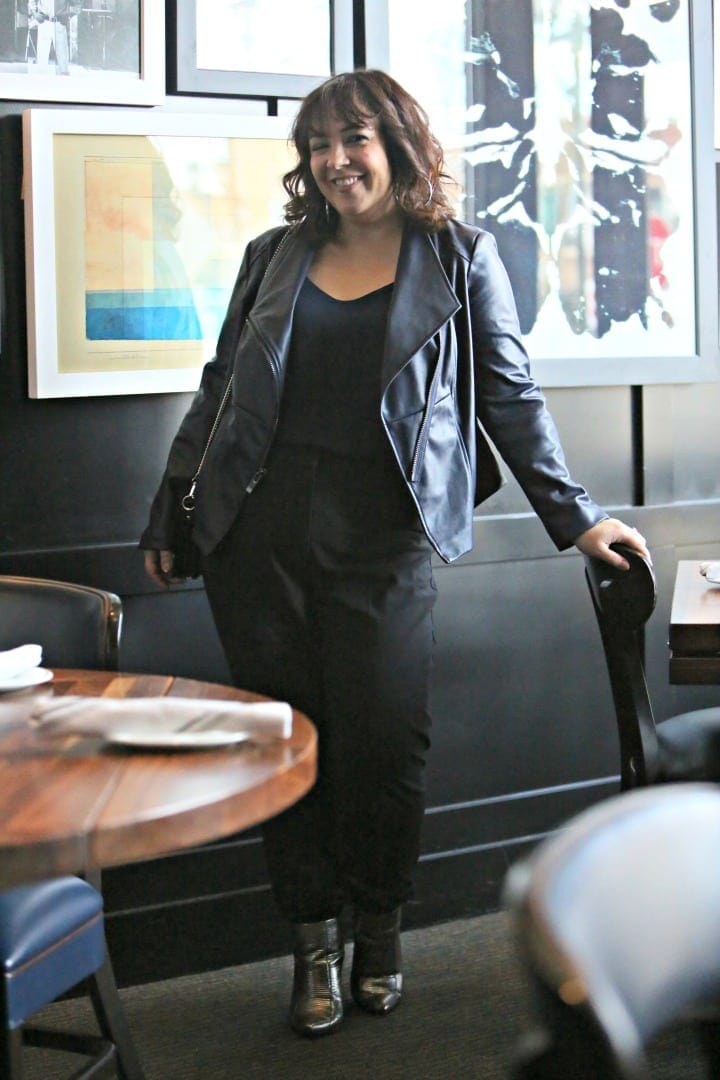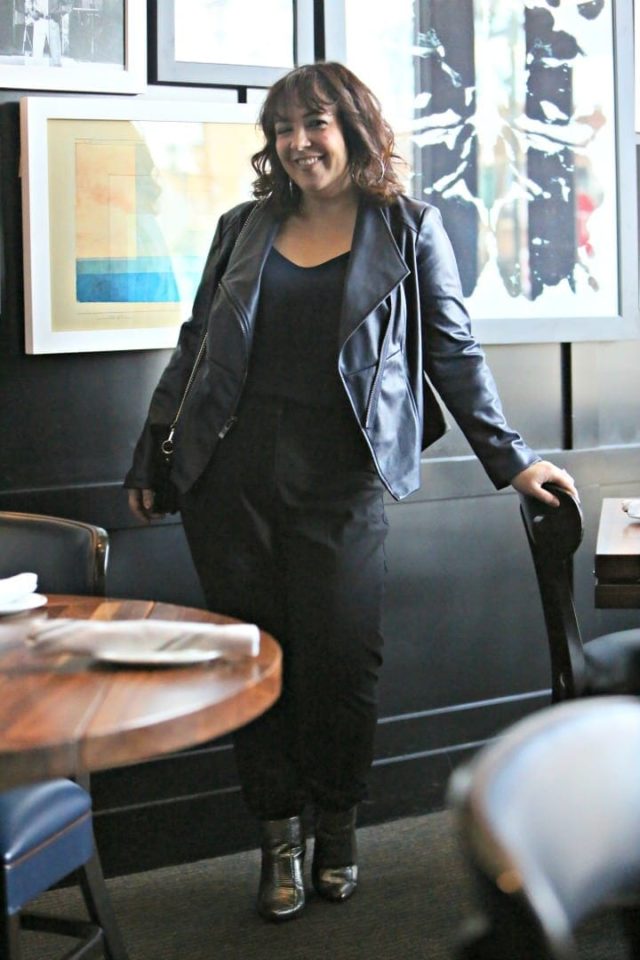 Jacket: Marybelle 'Carolyn' Jacket c/o Dia & Co (1X) | Camisole: J. Crew (XL) | Pants: Girls with Curves c/o Dia & Co (12W) | Boots: BCBG Max Aria (old; similar) | Earrings: Jenny Bird | Bag: ALLSAINTS (budget-friendly option) | Eyeshadow: c/o NYX Cosmetics | Lipcolor: c/o Hard Candy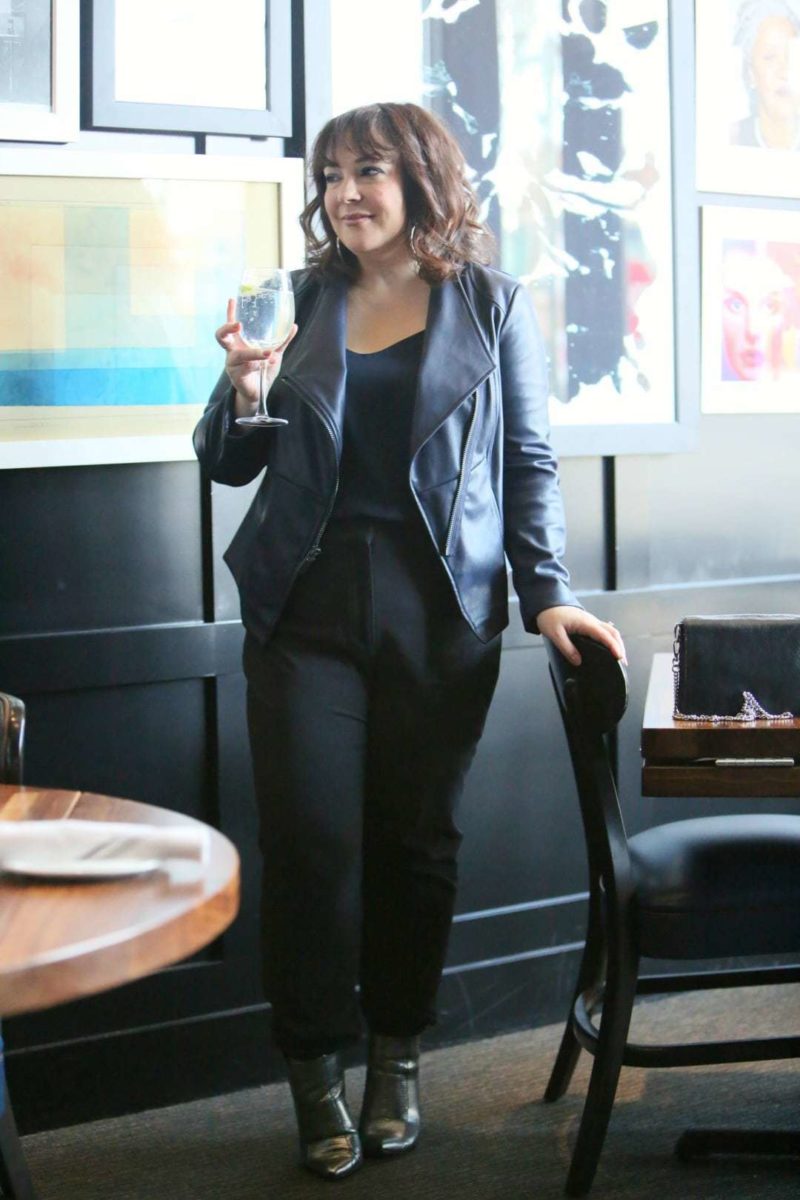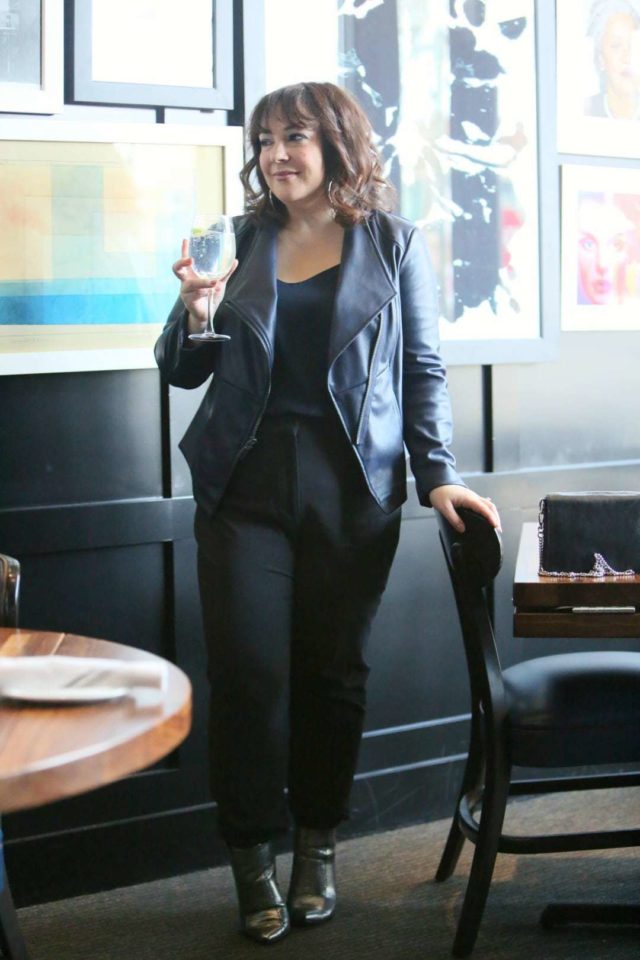 I received these pants from the Girl with Curves collection and was so excited. I've loved the jogger style of pants for a long while, but have never found a pair that both fit my larger calves and my short stature. These are refined joggers, from a woven fabric with a proper waistband and fly. They can dress down with a tee and sneakers, or go to the office with a silk shell and blazer. I didn't have anything to coordinate with them; it's like Dia knew and this faux leather jacket arrived in my next box. I had ordered this cami at the same time I ordered the same one in pale pink; they're a nice basic to wear under jackets and cardigans (I'm a fan of the adjustable straps). I didn't know what shoes to wear until I saw a woman on TV in joggers with heeled booties and was inspired. However, I think this look could work with a lower shoe, maybe a pair of Rothy's points or another pointed toe flat!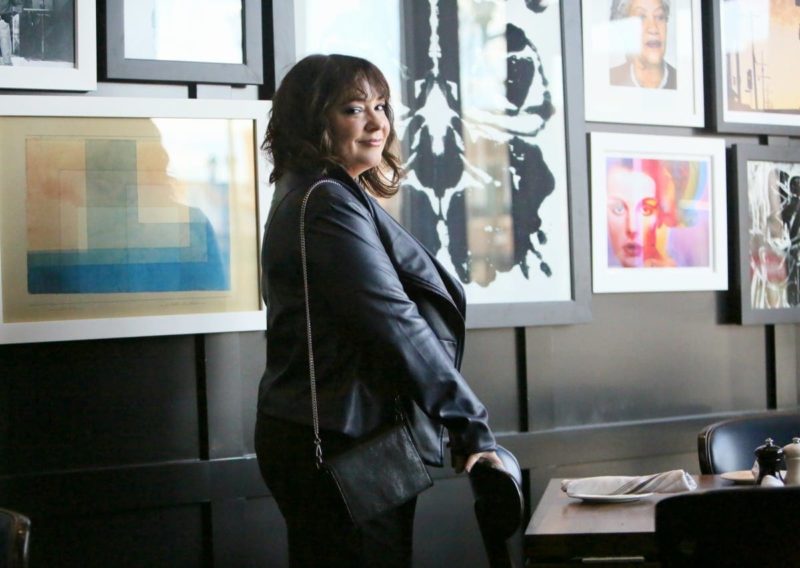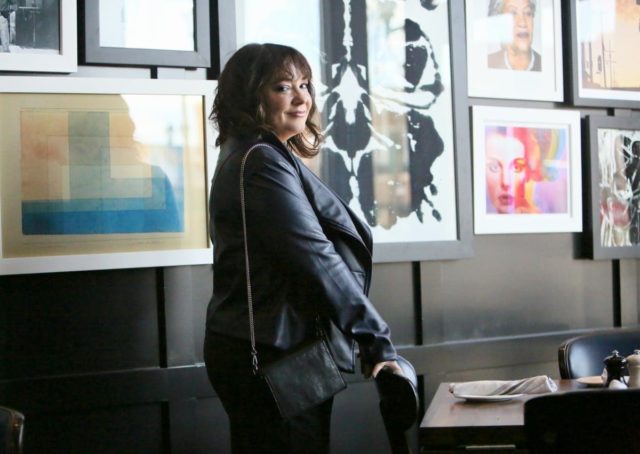 I didn't get a good shot of the makeup, but I switched it up. I usually do a simple eye (mascara and maybe some liquid liner) and bold lip, this day I went opposite. NYX sent me a box of goodies and in it was the Ultimate Shadow palette in Smoky & Neutrals. I took the dark metallic blue in the palette and applied it along the lower lash line and upper lid and then used a clean brush to soften it and make a smoky effect. I amped it up by applying Lancome Drama Liquid-Pencil in Parisian Nights (sent to me from Lancome a while ago) along the waterline. On the lips is Hard Candy Plumping Serum in Love Child. I don't think it plumped my lips, but it smells good, feels good, and held up a decent amount of time for a gloss. I wore it again this weekend and find it to be a great option for a nude-but-better lip.