This article may contain affiliate links; if you click on a shopping link and make a purchase I may receive a commission. As an Amazon Associate, I earn from qualifying purchases.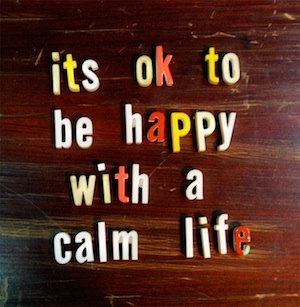 Pinterest can be great for inspiration, but it can also make you feel like crap pretty quickly. It seems that every fifth pin is a woman with a six-pack telling me that if my dreams don't scare me they aren't big enough. So when I see a pin like this, it's like a breath of fresh air and a tall glass of homemade lemonade on one of those back porches with the fans and the ceiling painted sky blue that has one of those swings that has the chains nicely oiled so they don't squeak.
I don't want to constantly strive for perfection. In fact, I think my life is pretty perfect now. I have a soft belly and dust bunnies in the corners of my bedroom. Some nights, my daughter just eats French bread pizza for dinner, and her clothes are rarely folded before going in their drawers. I have no desire to turn this blog into a magazine or a full-time profession, nor do I want a spin-off business in styling or wardrobe consultation. The last craft project I did ended up getting thrown away because I never had the time to complete it, and I'm the mom who buys not bakes sweets for parties and potlucks.
But I am happy. Really happy. Happy enough that every day I catch myself sighing with contentment and counting my blessings. And while some days are hectic and exciting, my goal is to lead a calm and fulfilling life, for I believe one can have both peace and fulfillment. So if your dreams are exactly the size you want and provide the right amount of comfort to you… know you're not alone. I truly admire those who constantly strive for better and/or more, but I also admire those who know when they have the best and sit back to enjoy it.  Now if I just had that glass of lemonade…
Follow Me | Twitter | Facebook