This article may contain affiliate links; if you click on a shopping link and make a purchase I may receive a commission. As an Amazon Associate, I earn from qualifying purchases.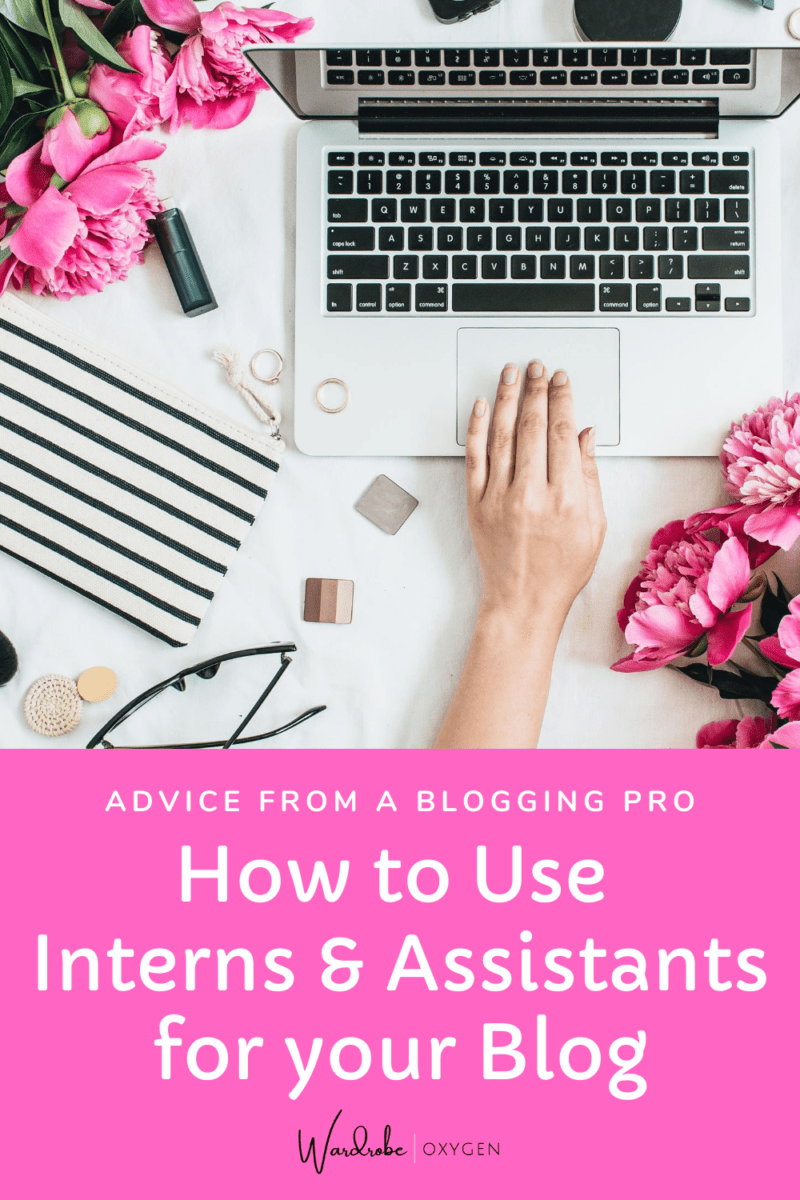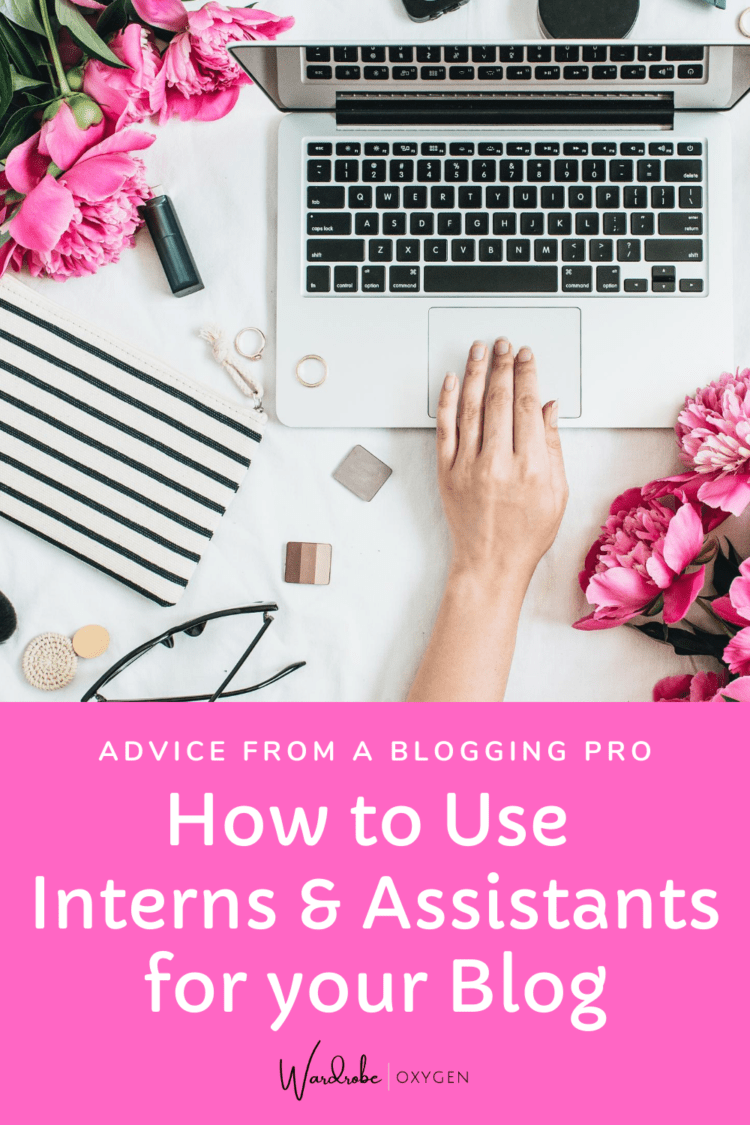 Oh gosh, why does a fashion blog need an intern? All the blogger does is stand around and look cute in gifted clothes while her boyfriend takes her picture. It's not like blogging is hard, it's just to try to look important, right?
Wrong.
In 2016, blogging is a true business and is far more complex and time consuming than you can imagine. Even part-time bloggers are bringing in full-time salaries and it's not just for taking pictures of their daily outfits. I hired an assistant last fall and when she got the full-time internship of her dreams where she had to live at the location, I wished her well and brought on a summer intern. Many days I consider hiring an additional person because there is so much to do. Below I'll share some of the things that blog assistants and interns do to help a blog run and look so effortless.
How to Use Interns and VAs for Blogging
Manage and Filter Email
I am not a "big" blogger, yet I receive over 100 emails a day related to the blog. Some take a quick scan and delete, but most require a response. There are readers asking questions, brands interested in collaborating, partners with edits and updates for upcoming posts and social media shares, emails from affiliate programs, and much more. While I don't have anyone filter my email for me, I can see how helpful it would be to have someone take the first crack and send polite, "thanks but you're not a good fit" emails to brands not right for partnership, send a quick, "thanks for your email reader, I'll get back to you soon!" email to readers, and delete all the spam so I can focus on the time-sensitive content and save all that time to answer reader emails.
Format Posts
I'm a quick writer (which can be seen by my occasional typos, grammatical errors, and run-on sentences). I get an idea in my head and race to a computer where I type it out super-fast, then re-read to try to make it cohesive. For me, that's the easy part. The time-consuming part is all the rest that makes a post a post. The graphics, the headers and subheaders, the links, the widgets to help you shop the contents. I can whip up the text in less than an hour but then spend up to three more hours formatting a post to make it ready to go live. To have someone help, be it editing photos, creating collages, or just entering hyperlinks would open up time to have more quality content.
Social Media
Facebook, Twitter, Instagram, Pinterest, Tumblr, YouTube, Snapchat, Vine, Periscope, oh my! How to keep up when also keeping up a quality blog? This is where an assistant can be quite helpful. While it's important to keep your voice clear on social media, there's ways where an intern or assistant can help.
My old assistant took over my Pinterest account; while I still pinned from time to time she rearranged and organized my boards, created new ones, and pinned additional relevant content. In just a short time, her work increased my followers on that platform by thousands and increased traffic to my blog by 15%. Pinterest is a time suck for me, I go on there and three hours later I'm dreaming of no-bake cookies, reupholstering my couch, and DIY-ing some old tee shirts and I still haven't finished my blog post. It made sense for her to take the reins there not only to improve my blog but keep me on task.
While I treasure the community I have built on Facebook and make sure that it's ME who is the voice on that platform, my assistant did schedule some "evergreen" content posts to go live at less-active times. If you're a fan over there and saw a 3am post that said, "From the Archives…" that was done by my assistant. It didn't affect the community, but it did increase traffic to my blog and attracted an audience outside of my usual 8am – 7pm ET discussion group. I also do this sort of posting on Twitter via HootSuite and while an assistant doesn't do it right now, that doesn't mean I won't possibly assign it to one in the future. It gives me time to write quality real-time content while still driving traffic to my blog and reaching a new and larger audience.
A social media-savvy assistant or intern can help a blogger be better on platforms, too. Introducing new platforms to explore, scheduling content at better times, encouraging more engaging content, and in situations like YouTube, Instagram and Tumblr, can help source, create, and edit the content all without the blogger losing her voice.
Updating Evergreen Content
Evergreen content is content that wasn't written recently, but is still relevant. I have posts from 2009 that are still regularly pinned and receive comments. For me, it's usually capsule wardrobes, clothing cleaning tips, and advice about underpinnings or fashion rules. It makes sense to dust those posts off every so often and keep them looking and acting current.
I personally don't change the actual text of evergreen content unless I come across spelling or grammatical errors or anything that really dates a piece like a then-current event or pop culture reference. However, I will go in and improve graphics to make them more Pinterest- and mobile-friendly and update broken links. This is something great to assign to an intern or assistant so the blogger can spend that time creating new content.
Attending Events
Socializing and networking is key to blogging success. No matter how good your content, opportunities often come with who you know and who you chat up at a cocktail hour or conference. It's also good business to make an appearance at events, to support your community, promote it on your blog and social media, and to also get your name out there. For me, this is the toughest part of blogging. With a full time job and a family, I rarely am able to attend events. Having an intern or assistant who can attend on my behalf is awesome.
Last year, my assistant attended a Birchbox pop-up shop at Rent the Runway. I love both companies but there was no way I could attend an event in the middle of a work day. She went, had a blast, represented Wardrobe Oxygen, and was able to write a recap post for the blog. I plan to have my summer intern attend a few local events as well, it's a good way for an intern to learn how to network, make contacts, and also get some writing experience.
Write Content
I learned from last year's reader survey that the majority of the Wardrobe Oxygen audience does not want regular columnists, but the occasional post by another author is welcome. An intern or assistant will have a different outlook from the blogger, might be a different age, different personal style, skin or hair type, different lifestyle. That difference is a good thing, and can add a fresh perspective to the occasional post. Last December, my college-aged assistant created a gift guide for college students and many of you found it helpful. I've seen other blogs give their assistants or interns a weekly column where they share their knowledge on a topic different from the primary blogger – maybe a weekly recipe for a fashion blog or new music suggestions for a décor blog. Not only does this benefit the reader with variety and the blogger with more content, it benefits the intern or assistant, building her writing portfolio.
Photography and/or Videography
I am lucky to be married to a skilled photographer, but for those who do not have access to such, an assistant or intern can come in handy. I often wish I had another on staff who could help with product photography as it's not really me or Karl's forte. As for videography, I've dabbled in it, but it's not my strong suit and it can take a whole weekend stuck at my desk or on the couch to do a crappy job editing one four-minute video. While Karl takes my photos, I am the one who edits them and that takes a lot of time. Having someone on staff who is skilled in Photoshop and/or Adobe Premier could take a blog to the next level or at least free up a blogger's time to focus on producing more content.
Editor/Second Set of Eyes/Second Opinion
Being a blogger is a very solitary existence. While I am part of a few Facebook groups for bloggers and entrepreneurs and have friends who are bloggers or in similar industries and feel comfortable asking them for advice or a sanity check, it can help to have someone vested in your blog's success. I can't tell you how many times I have asked Karl or my sister, or even Emerson's opinion on an outfit, the wording of a paragraph, or whether I should accept a certain opportunity. To have someone who also knows the ins and outs of blogging and knows that the more you succeed the more she succeeds is so helpful. Just having a sounding board and the ability to bounce off ideas to improve them will only help improve the quality of the blog.
Tech Support
When my blog was still on Blogger I rarely had a tech issue. I could fix or change most anything in HTML and life was pretty simple. But with the growth of Wardrobe Oxygen and the desire for a more professional site and one that I could truly manage and control, I switched to WordPress. While I don't regret it, I am not completely out of my element. When things break, I don't immediately know how to fix them. Google is my best friend, but I also rely on external tech and graphics support. If I had an assistant who was familiar with WordPress and CSS, it would save me a lot of time and a lot of money and could help make some of my blog dreams into a reality.
Newsletter Support
Hey remember my monthly Style File? I decided last year to start a monthly newsletter with content completely different from the blog. It was a lot of fun, but a lot of work and as the blog grew and work demands increased I couldn't maintain it. I hope to resume it in the near future, but really I'd love to change it to a shorter weekly newsletter, still having the not on the blog content, adding a bit of what I share on Facebook, and keeping it fun and light and a bonus to everything else I share. This could become a reality with an assistant. Like blog posts, the most time for newsletters comes down to formatting. Even if you have a template, it still takes time to set everything up, add links and graphics. To be able to email the content and have someone else make it pretty would be a dream come true.
Administrative Tasks
Visit the post office to check the PO box and ship out that giveaway prize. Pick up some flowers for that photo shoot. Pack up and mail the samples received for an outfit post. Scan and email back contracts. Search online for ethical brands that offer larger than a size 12 and reach out to them to see if they would offer samples or gift product for thorough reviews. Help organize and file away receipts and other legal and tax documents for the business. Help set up product and outfit shoots. Snapchat or Periscope when a blogger does public appearances, speaking engagements, and the such. Gather analytics and blog metrics. Regularly update media kits, promotional materials, about pages. Find a royalty-free image I can purchase of a non-skinny woman who isn't squeezing her belly and looking sad (seriously, you don't want to know how long I looked for the photo in my chub rub post).  Research equipment, applications, and other tools to improve the blog's photos, delivery, etc. Point is, there's a lot of random tasks that take up a lot of time for a blogger and it helps to have a second set of hands!
This is from the perspective of a part-time blogger who isn't "big time;" I can't imagine the additional work and responsibilities of a blogger who has chosen to make this her full-time profession. When you think that blogging is easy and just getting gussied up for a few photos, know there's a lot more behind the scenes and it makes sense for many bloggers to have assistants and/or interns!
Save