This article may contain affiliate links; if you click on a shopping link and make a purchase I may receive a commission. As an Amazon Associate, I earn from qualifying purchases.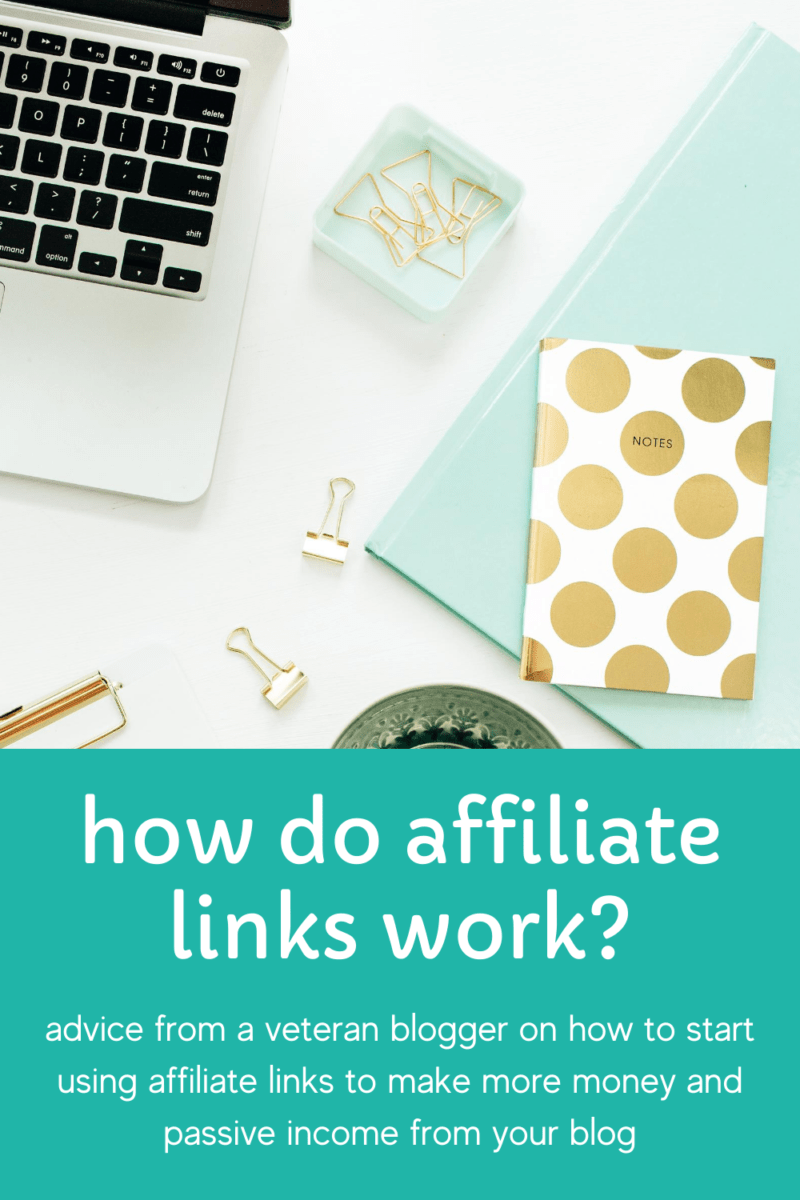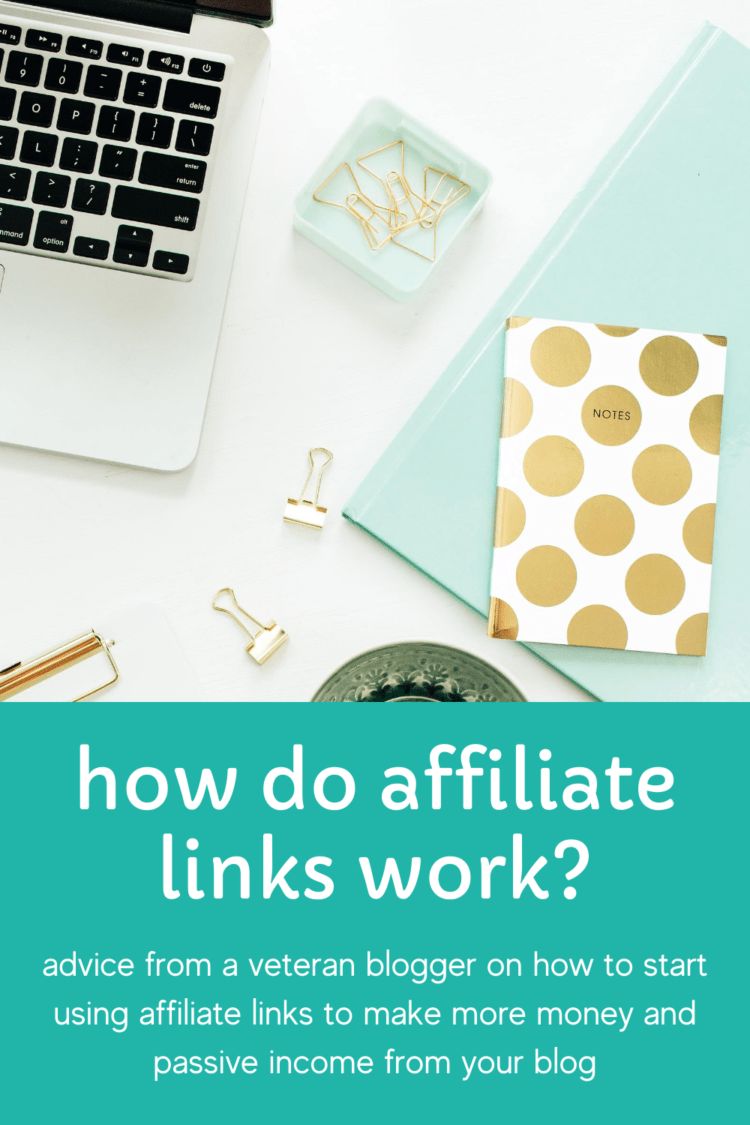 Since I informed you that I went full-time blogging, a lot of you asked how I make money with the links on this blog. You deserve to know, not just for reading this blog, but all blogs and actually a large percentage of all types of websites. When I went to an affiliate conference this September, the influencers they featured on a panel weren't from blogs or YouTube, but major publications like the New York Times. Whether you realize it or not, when you click on a link to a retailer or product on the web, it's very likely the website hosting that link is making money off you.
What Are Affiliate Links and How Do They Work?
Website managers and and online influencers join affiliate programs associated directly with brands or through companies that manage brands to make money off of links. The company will offer custom links to that influencer that will track link usage – clicks, and conversions (clicks that turn into sales). Depending on the program, that influencer will make money per click and/or a commission percentage of sales made through that link. Depending on the success of the influencer, commission rates and click rates may be increased.
Affiliate links usually have cookies attached to them. Let's say you check out a pair of shoes I link to in a post and it takes you to the Nordstrom website. If you buy those shoes that day and only those shoes, I'll get a small commission on the sale. But say you look at other things and end up getting those shoes, a dress, a pair of earrings, and a coat. I get a commission on the entire purchase, not just the shoes. Maybe you put all those items in your virtual shopping cart, close your browser, come back a week later and make the purchase. Very likely I will still make a commission off the entire purchase because of the cookie.
Some cookies last for 7 days, some last for a month. We as bloggers don't always know how long a cookie lasts. One thing I do know is a cookie can be canceled out. Let's say you click on my link, put a bunch of things in your virtual shopping cart and then go click on a Nordstrom link from another blog, or a Buzzfeed listicle, or someone's share on Facebook. Well, my cookie is canceled by the whatever is the last Nordstrom affiliate link you click. Even if you don't buy the item featured on that other site's link, that site gets the commission from the sale.
Most retailers are part of several affiliate programs. If you click on my link which is with one affiliate program and then visit a blog that uses a different program and click on her link to the same retailer, yep again she gets the commission. And if I go to a blog and click on their link? I give them a commission. And yes, I do this often. Some retailers let you use your own affiliate links, but I usually use the ones of bloggers I love as a thank you for them putting out awesome content. What comes around…
So let's delve into the different affiliate programs I use and how they work:
Popular Affiliate Programs for Bloggers
ShopStyle Collective
At least through the end of the year, I am trying out ShopStyle Collective for the majority of my links. If you click on a link to Nordstrom, Talbots, Zappos, and many other online retailers, that link was made through my relationship with ShopStyle Collective. If you look the link will be shopstyle.it and then have a random assortment of letters and numbers after it. ShopStyle Collective also makes the little widgets of images at the bottom of some posts that you can click to shop items. ShopStyle Collective is a hybrid of pay per click and commission. The rate I make per click is determined by how many of those clicks actually become sales. If you do a lot of clicking but not a lot of buying, it doesn't really help me or any other bloggers who work with this company. However, if you click and then buy, it can increase our "click rate."
ShopStyle Collective also offers sponsored posts. They reach out with a potential concept – work with a certain brand, this is their expectations, this is how much they will pay, this is how much product or gift card you may receive for the post, this is the schedule and then I agree or disagree. If I agree they send over an official contract that we both sign. I have several sponsored posts with ShopStyle Collective coming up in the next two months with some great brands, almost all ones I've featured on the blog before.
With ShopStyle Collective what I earn in one month, I get paid the month after. They have an app and a website where I can see analytics – how many clicks, what categories, what retailers, how much actually sold. It's pretty cool, you can really see which retailers perform. If you are wondering why I don't feature a certain brand anymore, it may be because it no longer fits my personal style or ethics, or it may be because it doesn't seem to resonate with you readers/doesn't get any sales or few clicks. I think these analytics help me better tailor my content to what you actually want to see.
rewardStyle
I've been a member of rewardStyle for over three years. Like ShopStyle Collective, this is a company that partners with thousands of retailers and is the middle-person making it easier to create affiliate links. Both rewardStyle and ShopStyle Collective create a handy bookmarklet so bloggers can be on a website, click the link and presto have an affiliate link to use on their blog or social media. Both companies also have widgets and tools to use in posts, sidebars, and social media.
rewardStyle is purely commission based. The commission varies from retailer to retailer and can change from month to month. I can make anything from 1-20% and like ShopStyle Collective, I will make that commission off the entire sale, not just the item associated with that link. rewardStyle has a longer payout – around 90 days, but that's because it is commission-based and needs to factor in returns. rewardStyle links usually are bit.ly links and harder to recognize on the site.
rewardStyle also offers sponsored posts and I've done several over the years for great brands like Nordstrom and Chico's. With sponsored posts for rewardStyle and ShopStyle Collective, not only are you paid for the post, but you can also use affiliate links within the post to boost your income.
Amazon
I am part of Amazon Associates, which is Amazon's affiliate program. My Amazon website looks different from yours, I have a taskbar at the top and any page I am on at Amazon I can click Link in the taskbar and immediately get a short link that starts with amzn.to. Amazon is a more complicated affiliate program.
When you click on an Amazon link on my site, for 24 hours there's a cookie on your browser. If you don't buy anything, don't put anything in your cart, but within the 24 hours after clicking the link you buy anything from Amazon, I get a commission on the whole purchase. If you click on the link and put the item in your cart the cookie lasts for 90 days and any purchase you make over those 90 days I'll get a commission off it if it's in the purchase with that first thing. As for how much I make… it depends on how much I sell through Amazon. The commission goes up with more sales, and Amazon will tell you if you sell X more this month your commission will go up 0.50% more. If your sales drop, your commission will drop. I've had a crazy year with Amazon because I had a lot of items linked in my post on what to wear to a protest march and that post went viral. But then the weather was super warm so many returned the supplies they bought for the march and that affected not only my revenue but my commission percentage. Affiliate monetization can sometimes feel like gambling.
Amazon has analytics too, but what's crazy is I can see not necessarily what you clicked on but what you bought. Not you specifically, it's not that Big Brother. But I do know many of you really love Harry Potter and when I linked to Thayer's Rose Petal Witch Hazel you not only clicked but bought (and you won't regret it, it's awesome, and yes that is an Amazon affiliate link).
I am part of Amazon's Fashion and Beauty program. Through this, I receive newsletters that notify me about products on sale, new items, and trends. I also receive codes to sometimes try different fashion items for free or at a steep discount (this bag is an example).
CJ, Pepperjam, Rakuten, ShareASale
All of these are affiliate companies. Back in the day, there was no rewardStyle or ShopStyle Collective. Bloggers could only these affiliate programs if they wished to monetize items they were recommending. They would work with thousands of retailers, you'd search for the retailers that made sense for your site, apply to each one individually. Some retailers will accept everyone, some do not. Then you have a direct relationship with that store or brand. You get a newsletter with upcoming sales and promotions, and can negotiate rates and collaborations directly. It's kind of a pain in the ass, especially if you're short on time. Amber Venz Box found this frustrating, and that is how she ended up co-founding rewardStyle.
However, I use these sites and am using them more and more for a variety of reasons:
Brands That Aren't Anywhere Else – A lot of retailers aren't on ShopStyle Collective or rewardStyle but I can find them here.
Relationships – When you use SSC or rS, the retailers don't see it. When you use a direct affiliate program, they see how many clicks, how many sales, and the value of partnering with you. Since I've started using them, I've learned about cool things, can score promo codes just for Wardrobe Oxygen readers, get gifted product, sponsored posts, and more.
Cross Device and Apps – Let's say you read my post on your phone and click on a link. The site opens up in your browser but you don't like shopping on your phone so you email yourself the link or take note of the product and buy it tomorrow on your laptop. Well, I didn't get a commission. Or, if you click on the link and it opens up in the retailer's app… well, most apps wipe out affiliate links and I don't get the commission. However, CJ is working on cross-device recognition and working directly with retailers sometimes helps with the app issue.
Better Analytics – There's been many times when I've looked at my analytics and wonder what happened. I KNOW one of you bought that bag, I know you clicked on the link on your desktop, bought it immediately without visiting any other retailer yet there's no record of the sale. I mean, there could be reasons, but I never know what happened. With these companies, it's super transparent.
Private Affiliate Programs
Many brands, especially smaller indie ones, prefer to not pay to play with the big affiliate programs and build their own programs. Some use a company called Refersion, some use other tools. These work exactly the same as other affiliate programs, but it's even more intimate. Those brands see the payouts specifically to bloggers, the bloggers can see clearly what they sold, what was returned, and commission rates can be negotiated.
Why Do So Many Bloggers Use rewardStyle or ShopStyle Collective?
Because it's easy. Before these programs, it could take the same amount of time to insert affiliate links as it did to photograph the outfit and craft the blog post. These programs you just click a bookmark and you have your link. If you want to make a cool widget for your post, or monetize your Instagram feed, or create a page on your site that makes a ltitle boutique of all your favorite things they have a tool for that and it doesn't require knowing CSS, HTML, or buying a plugin for your blog. But with such ease and speed comes a lack of control. You don't have the direct relationship with the brands, you don't have as tight of control over your analytics, and when your numbers look a bit off there's not a lot of recourse. But if you can get more done in half the time, it's often worth the sacrifice.
FAQ about How I Make Money Blogging
How do you make money from Gwynnie Bee?
I am a member of Gwynnie Bee's affiliate program which is through one of the affiliate companies mentioned above. For every person who clicks my personal affiliate link, subscribes, and sticks with it beyond the 30-day free trial, I make a flat dollar amount. I also have a free monthly subscription to the company. On top of that, I am part of their influencer program and am occasionally offered the opportunity to write blog posts or share photos on Instagram for additional payment.
What does the hashtag #ad mean?
The FTC requires the hashtag #ad to be prominently used for any social media shares where one has been paid to share or received the product in the post for free. Prominently means you don't have to click more to see it, and it's not hidden among 30 other hashtags. I think it's confusing when it's for gifted product so I usually explain the relationship as well as having the hashtag so you know I'm not getting paid to promote. As an FYI, gifted or sponsored, I don't share stuff on social media unless I like it and I have the right to be honest with my review.
What does it mean when a post is sponsored?
This means on top of any gifted product featured in the blog post, I was also paid to write it. In this blog post from last year, I talk more about sponsored posts.
What is LikeToKnow.It?
Sometimes I have used LikeToKnow.it (LTK), a tool by rewardStyle, to monetize my Instagram photos. I make them through an app rewardStyle created, where I upload my photo, choose which items to associate with the photo (what I'm wearing and similar pieces at different price points or different sizes) and publish to Instagram. If you sign up for LikeToKnow.it emails, each time you heart a photo that was published using LTK, you will get an email showing that photo, the products I associated with that photo, and you can click on those products and shop the look. And those links are affiliate links that work exactly like a link on my blog.
How Do You Get Sponsored Posts?
A variety of ways. ShopStyle or rewardStyle email me with a potential campaign. Programs like TapInfluence, Collectively, IZEA, and such do the same (see more about influencer programs in this post). Brands will email me, usually hoping I'll write about them and we build an email relationship, usually beginning with gifted merchandise to see if they're a good fit. I have started pitching brands. This is something I hate doing and have had little success with, but I need to get outside my comfort zone to make this business work. Right now I'm trying one pitch every other day for this first month, choosing brands you all have asked about and showed interest in. So keep those suggestions coming, I want to provide content you can use!
How Can I Help You Make Money as a Blogger?
I am floored and humbled by how many of you have asked this. Thank you, I am honored you wish to help me with this business. Below are tips on how to help any blogger or online influencer make money from blogging:
Engage. Leave comments on the blog and on social media channels. Brands care about engagement, there's no point in partnering with a blogger who is writing to a wall. I know a lot of you email and DM me, and I love that, continue that. But know brands don't see those emails and DMs. Other readers don't see them either and there's a bit of peer pressure with comments – when you see them you're more likely to leave one. I know not all of you like Disqus (my commenting platform), I am planning to change to a simpler commenting system hopefully before the year is over.
Follow. Are you getting my weekly email? Do you get my daily emails of blog posts? Are you following me on Facebook and Instagram and Pinterest and Twitter? (Warning, don't follow me on Twitter if you don't want to see me occasionally rant about our government, I'm totally cool if you just decide to stick with other platforms.) Brands care about numbers, and like comments, when a blogger has high numbers it encourages others to also follow and see what the hubub is about.
Share. Do you like a blog post? Then email it to your friend. Pin it on Pinterest. Share it on Facebook. Link to it on your favorite message board or forum. Do you like this blog in general? Tell others. Word of mouth is the best marketing because it brings appropriate readers. I am not going to be everyone's cup of tea, but if you like this blog there's a good chance your best friend or your subreddit or your Facebook group also will.
Visit the Blog. Do you subscribe by email or an RSS tool? Consider clicking through to the blog. Pageviews and unique visitors to blogs matter, especially for blogs that don't have huge Instagram followings. Bloggers can use their website stats as a selling tool, plus more traffic ranks blogs higher in Google so when people search for a certain topic your favorite blogger writes about, it's more likely your favorite blogger will show in those searches, increasing her reach and audience.
Click to Buy. Clicking links just to click doesn't usually help a blogger (at least it doesn't for any of the programs I use). Yes, some programs are pay per click, but that pay rate is determined by how many clicks convert to sales. If your conversion rate is crap, you're going to make crap. So if you're making a holiday purchase, consider visiting your favorite blog or website and click a link on it to get to the retailer you were going to shop from anyway.
Click and Buy from your Laptop. A lot of shopping apps cancel out affiliate links. If you have Amazon, Nordstrom, or other retailer apps on your phone, often your clicking to buy on mobile doesn't benefit the blogger who told you about the item in the first place.
Give Feedback. Is your favorite blogger doing something that is pissing you off? Do you find their site slow, hard to navigate, or hard to read on mobile? Do you wish they'd write more about X and less about Y? Is there something they're doing that is positively awesome? Let them know! A blog is only successful if it has an audience and if you don't let the blogger know how can they improve?
Have any other questions about affiliate links? I am happy to answer them, just let me know in the comments!