This article may contain affiliate links; if you click on a shopping link and make a purchase I may receive a commission. As an Amazon Associate, I earn from qualifying purchases.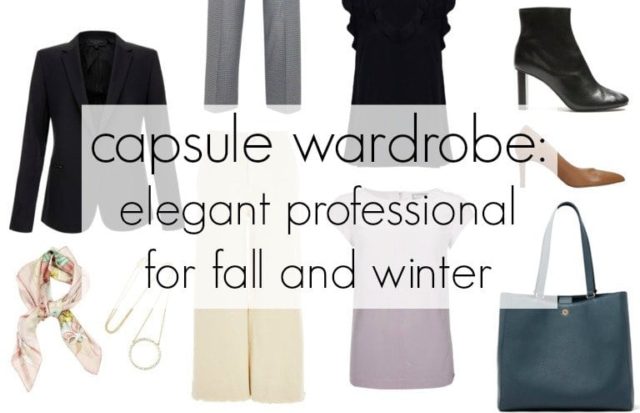 When you have to dress in business attire every day for work, it can get expensive. Blazers, lined trousers, matching suits, and then all the alterations… to have a different outfit every day for your job can lead you to the poorhouse. In Corporate America, more than anywhere else, it makes sense to build a capsule wardrobe for your work clothing. With a cohesive collection of pieces, you can have more style and more outfits with fewer pieces. This professional capsule wardrobe is for the business woman who wants to be taken seriously as well as embrace a more feminine color palette.
I often make work clothing capsule wardrobes with a base neutral of black because it's the easiest to find matching pieces. I recommend finding a brand that fits you well and check regularly in their sale departments to build up a collection of suiting pieces. Retailers like Ann Taylor, J. Crew, Vince Camuto, ELOQUII, OfMercer, MM.LaFleur, and Theory often stick with the same fabric but create different silhouettes each season making it possible to build up a coordinating suiting wardrobe.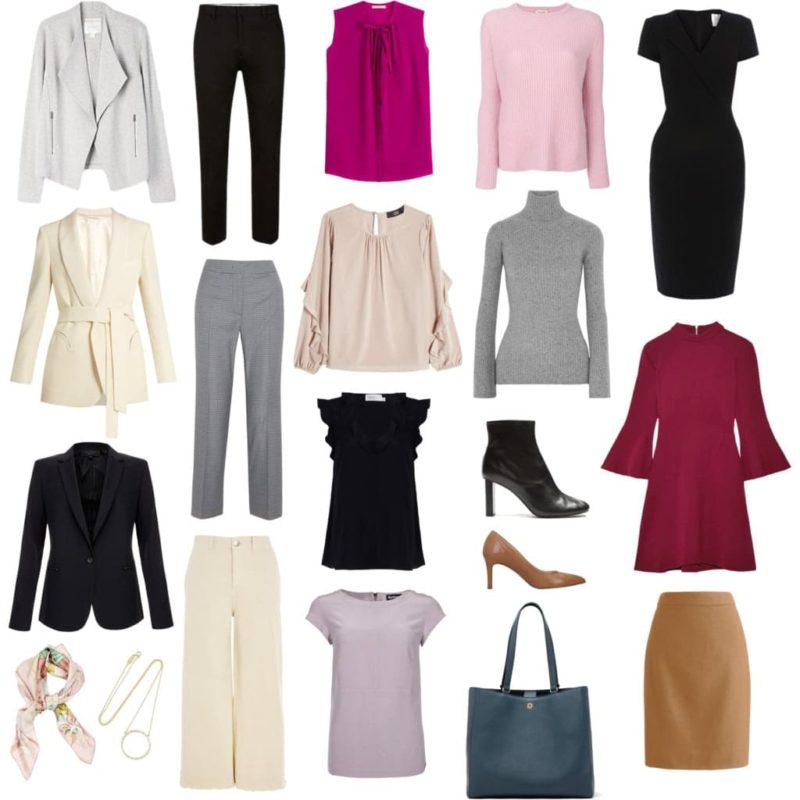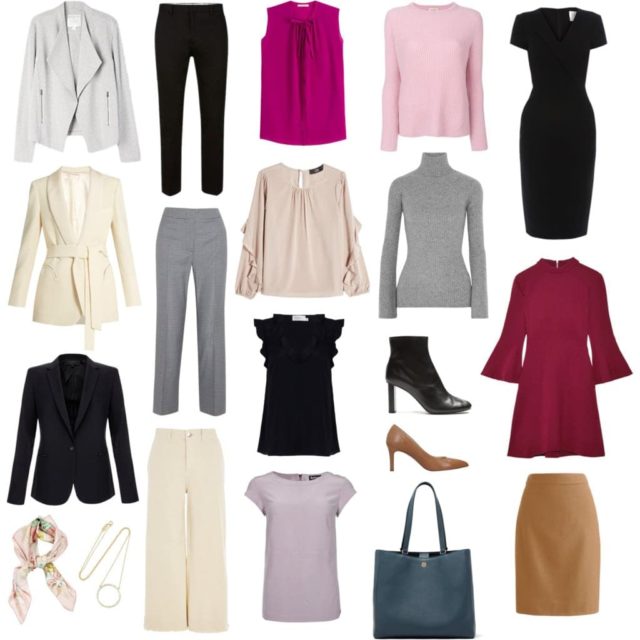 Shop Similar:
grey jacket | cream jacket | black jacket | scarf | necklace | black pants | grey pants | cream pants | berry blouse | cream blouse | black blouse | silk tee | pink sweater | grey sweater | black boots | pumps | tote | black dress | red dress | skirt
With a base neutral, you can build upon your suiting wardrobe with additional separates that mix and match. In general, neutrals evoke more of a conservative and professional feel than colored suiting, and they are more likely to transcend trends. In this capsule I use black, cream and grey, though you could use navy, brown, charcoal, taupe, or another classic shade.
A way to make non-suiting separates look both professional and luxe is to create a monotone ensemble. Shades of ivory and cream, greys, taupes, and even blush pink together can make a lower-price separate look more expensive. By having subtle variations in the colors means you don't need a matched set; winter white jacket with ivory pants can look like a miss; paired with a cream turtleneck and pearl jewelry the combination look purposeful as well as elegant.
With 20 pieces including shoes and accessories I created over 40 outfits to get you through two months of days at the office. Click on any thumbnail graphic in the gallery to see the full-size images and descriptions. Hover over the images to find arrows to advance and go back within the gallery. If there's an ad in the way, x it out to read captions. Click the X at the top right of an enlarged image to close the gallery and return to this blog post.
Click to View the Outfits:

Adding a couple other items you may have in your wardrobe – a shorter necklace, a button-front shirt, a pair of dark straight denim for Casual Fridays, a pair of pointed toe flats in a statement color or print – you can extend this collection through an entire season and many pieces can transcend into the next season.
To keep things from looking too utilitarian, incorporate subtle textures and details. A bit of ruffle, a tie at the throat, a subtle plaid on the pants, a jacquard blouse, a wool or tweed jacket. Mixing textures and fabrics will actually make a work capsule wardrobe appear more cohesive and make it easier to mix and match.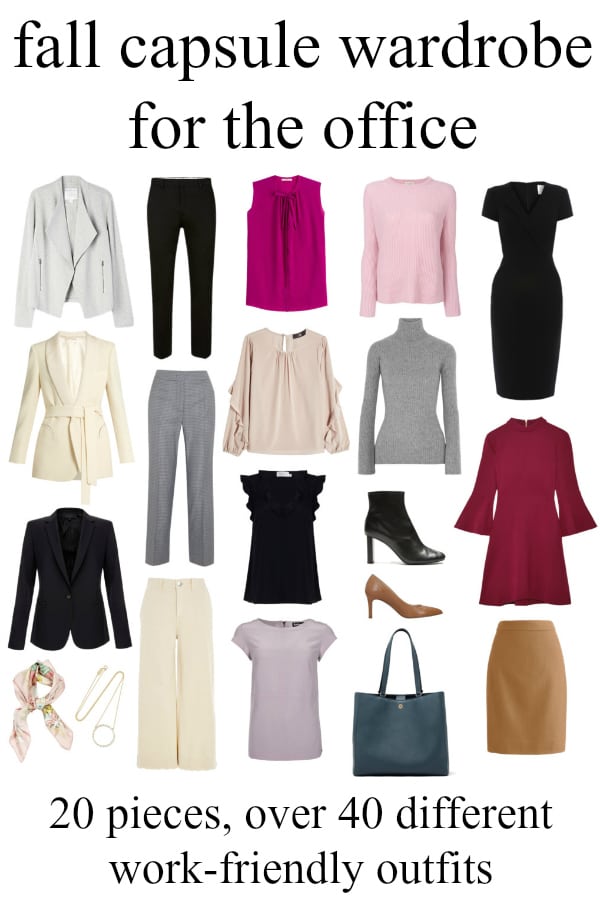 SaveSave
SaveSave
SaveSave