This article may contain affiliate links; if you click on a shopping link and make a purchase I may receive a commission. As an Amazon Associate, I earn from qualifying purchases. 
At some time in your life you will attend a conference. It may be for your church, your blog, your job. These days it seems that everyone is sponsoring one, and everyone is attending.
So with all these conferences on your agenda, what the heck are you supposed to wear?
Yesterday I attended an industry conference and was surrounded by folks who drool over iPads and Droids instead of Manolos and Marc Jacobs. However I have attended conferences for blogging, for fashion, for charities, for previous industries, for my church. Even though the topics are different, the fashion is generally the same.
A conference is a place to learn about new trends, new technology, and brainstorm as a group. However conferences are most popular because they are a place to network. Think of a conference as a laid-back job interview – you never know, the person sitting next to you during one presentation could be your new boss if you play your cards right, or could be the person to take your current job from good to great. Considering this, it is important to put your best-dressed foot forward.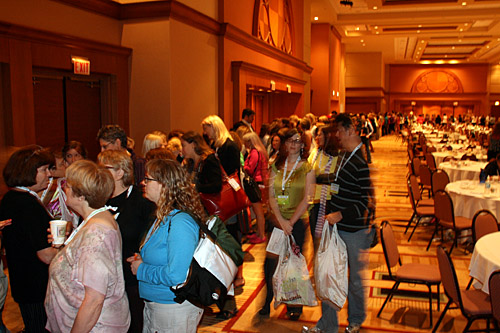 Basic Conference Fashion Rules:
Cleavage is not cool. Unless you are attending a conference of Hooters employees, it's not cool to show off a bunch of cleavage. This doesn't mean wearing a turtleneck in August, however a camisole with your wrap dress or v-neck sweater would be a good idea.
Have your clothes fit. A conference, like a job interview, is a place where a person can spend a lot of time looking at you. While you stand sipping your coffee or sit at a table in a ballroom taking notes, having clothes that fit will make you look more confident and more successful. It is better to have a cheap jacket button without gaping and have the sleeves at the right length, than swim in a designer jacket that is the wrong size or shape. Along with this, a conference is not the place for safety pins, Stitch Witchery or other makeshift manners of hemming and altering of garments. If you don't have the time to take the piece to a tailor, don't wear it.
Polish your shoes. Again, it's not as much the cost of the shoe as it is the condition. A pair of black pumps from Marshalls can do just fine with a bit of polish and shine. Scuffed shoes, worn down heels, peeling soles don't put forth a confident and professional appearance.
Don't wear anything that can't handle being worn for long periods of time, and be worn for that period of time while sitting. A conference is not the place to wear linen (unless it's a conference at a tropical resort). So many times I see women in cotton sheaths or slim fitting trousers who stand up after a lecture and covered in a sea of wrinkles and creases. Also be sure what you wear is comfortable – there is nothing worse than spending hours at an event with a waistband digging into your belly or a shirt pulling at your shoulders each time you lean forward. Give your clothes a practice run – try wearing them while sitting, while writing or typing. See how the outfit holds up – does your bra peek through the buttons of your shirt when you lean forward? Does the zipper scratch your neck? Find out these things before you arrive onsite.
Bring layers! Ballrooms and hotel conference rooms are known for having the A/C on max – prepare by bringing a jacket, cardigan or even pashmina that can be wrapped around your shoulders when chilly, or tucked into your bag when it gets warm.
Have a bag for swag. Most conferences offer some sort of swag, be it logoed pens, tee shirts, or treats from the sponsors. Instead of being the goof walking around with a plastic bag stuffed to the gills, prepare with a bag big enough to hold your essentials plus what you acquire at the event (if you are attending an event where you know there will be lots of swag prepare with a packable tote in your primary bag).
Pack your bag properly. Don't show up at a conference empty-handed. I like to bring my own note pad, several pens (one will always die on me), a fully-charged phone (and charger if you plan on Tweeting or using it to surf the Web), a camera (you never know who you will meet or what you will see that will inspire future work), basic purse essentials (check out my purse essentials for ideas). If you have a laptop, netbook or iPad, this is the place to bring it. Blogging, work-related, tech, and many personal topic conferences encourage their attendees to Tweet, blog, and Facebook post about the event in real-time.
Bring business cards. If you are attending a work-related event, bring your work cards. However even if you are attending a conference for personal reasons, it's such a good idea to have business cards to pass out to new contacts and friends. VistaPrint offers free business cards (only pay for shipping – and get 50% off everything else if you first go to Ebates) – get some with your name, cell number, email address, and any relevant social networking addresses (blog, Twitter, personal Web site, etc.). These business cards will show their worth in a short time – you will find that you not only dole them out at conferences, but will pass them to people in line at the grocery store, at your son's playgroup, at a bridal shower. My mom just ordered new personal business cards – they have an image in the background that she likes, and they have her email address and telephone number. She passes these out at all those situations where you're ready to tear off a piece of paper and write down your digits, a Web site, a recipe, etc.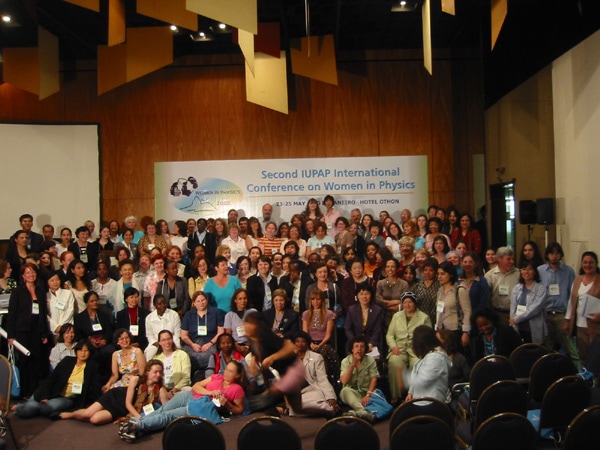 Job-related Conference
Don't be afraid to ask about the dress code – I actually found out the dress code for yesterday's conference by watching the Twitter feed for the event. Another woman had the guts to ask, and I was happy to also receive the answer. Conference veterans often have their uniforms for such events and don't even think twice. Men also have it pretty easy – a suit, or at least a nice shirt with trousers works for most any event. We as women have a harder time; don't be afraid to email the event organizers and ask – it's better than wearing a power suit in a room full of jeans (or jeans in a room full of suits).
Speaking of which, it's always better to dress up than dress down. Yes, there were a few folks in jeans at yesterday's conference, but at least 70% of the crowd was in business attire and the rest were in non-denim versions of business casual. I am not one who feels comfortable or myself in a suit; I chose to wear a sheath dress with a ponte knit jacket on top – it was comfortable and still business attire.
If you can't find out the dress code, it's best to dress in what you would usually wear to work (as long as your workplace expects clothes other than jeans and sweats). A nice tailored shirt or sweater with crisp trousers or skirt is a nice non-suit – pair with tall boots or pumps for a classic look that isn't boring or dowdy. As women we can also wear dresses, which is a great way to look professional while still showing personality and flattering the figure.
As mentioned, I recommend wearing a closed-toe shoe for the same reason I encourage women to hide their cleavage – you don't know who will be there, and who may be offended. Keep hemlines hovering around the knee, feel free to wear tailored but not tight clothes, and in most circles, better to be safe than sorry and cover those tootsies.
When it comes to personal style, I am all for letting it show a bit. Wear your favorite color, switch out the black pumps for one with a leopard print or a platform in a rich-colored suede. Instead of a suit, consider a cashmere wrap sweater or a leather motocross-inspired jacket with a simple pencil skirt. Prints are a way to stand out in the crowd without drawing the wrong attention. Yesterday I couldn't help but notice a woman in a tan and brown giraffe-print wrap dress – the dress fit her well, wasn't too showy, but was beautiful sight in a sea of grays and blacks.
Also consider your accessories – keep them professional, but don't be afraid to show a bit of your personal style. I overheard conversations between colleages speaking of another conference attendee. I heard people being described as, "the woman with the purple glasses," or "the woman with the orange scarf." If you want to network and make an impression, consider an accessory to have you stand out in the crowd. This doesn't mean bring your Mac in a Hello Kitty laptop sleeve or wear a pair of lime green leather pants, but it's a great idea to choose a red croco-embossed tote, a beautiful enamel pin on your lapel, a fabulous scarf at your throat. Be memorable without being outlandish.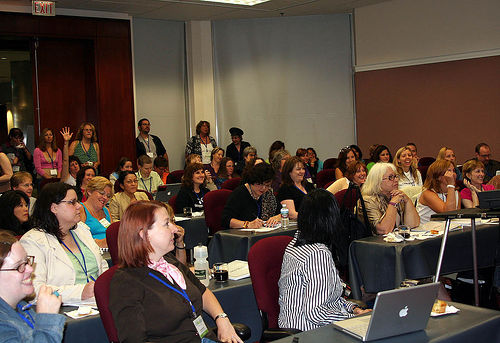 Creative Job-related Conference
There are creative jobs, and then there are all other jobs. When you work in a creative field, dress codes are far more relaxed.
Here, you could carry off lime green leather trousers or a Hello Kitty laptop sleeve. It's important to show what type of creative force you are – whether you are great at design, photography, social media, fashion, or art. However keep in mind that the day is not about you, but about the speakers and topics. Think about how celebs and fashionistas dress when attending Fashion Week – they dress to impress, but never to outshine the fashion on the runways. Respect the event, but stay true to yourself.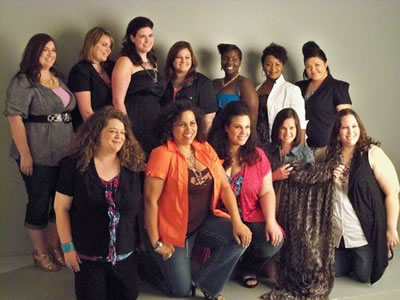 Personal Conference
Maybe you are a direct seller or sorority member attending your national conference. Possibly you are attending an event for fellow scrapbookers or bloggers. You could be attending an event supporting your church or political party. Personal topic conferences are becoming more and more popular; even if they don't relate to your place of employment it is still important to dress to impress.
Consider a personal conference like a creative conference. Dress to show your personality, as well as the tone of the event. Again, don't fear contacting the event coordinators to find out the dress code, and be sure to wear something that is comfortable for hours of sitting, standing, and sometimes trekking around a major city.
Personal conferences are often more casual – think casual Friday. I don't believe in showing up to an event in ratty jeans, tennies and a sweatshirt, but do think that dark, stylish jeans are usually appropriate when matched with more polished pieces. Think jeans with tall boots over them, or jeans with a boyfriend blazer or Chanel-inspired cardigan and silk camisole. Dresses are always a great conference choice because they are flattering and comfortable. Pair with tall boots or wedges for a stylish walking-friendly look.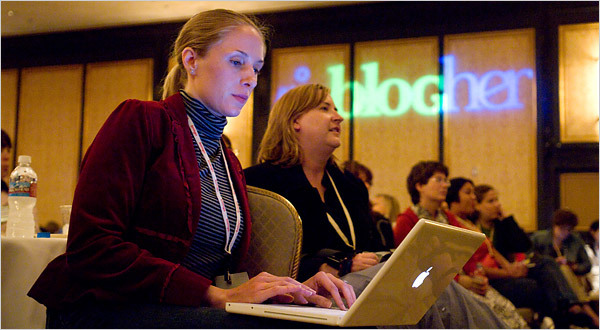 The Multi-day Conference
Many conferences are more than just one day, and usually have events that take place before and after work hours. Be sure to go over the agenda and see what sort of events are taking place – is there a happy hour at a restaurant? Visit the restaurant's Web site to see if it's a place for jeans and Buffalo wings, or cocktail dresses and martinis. Also plan for events you don't think you will attend – you never know who you will meet and befriend – they may encourage you to go horseback riding or to a nightclub when from the safety of your home you wouldn't ever expect to do such things. It's always a safe bet to pack and outfit that would work for an outdoor/athletic excursion and a LBD or sparkly top to have just in case you head to a more festive evening event.
Longer conferences are more likely to offer a dress code up front, and it's usually a more relaxed attire than one-day events. Conference coordinators know that people are coming by plane and don't expect you to pack three days worth of power suits. This is a time when dresses are great – they can pack into nothing, steam out usually by hanging in the bathroom while you take a hot shower, and are versatile.
Shoes usually take up the most space in a suitcase, so plan out your wardrobe where you can get away with the fewest pairs. I like pumps because they can be paired with skirts, dresses, pants and even some jeans. Also be sure to pack a pair of walking-friendly shoes – longer conferences often have tourist-friendly events like museum-hopping or a shopping tour.
Think of a multi-day conference as you would a trip overseas – pack versatile, multi-use pieces like black sheath dresses, dark jeans and black pumps, pack clothes that can withstand being stuffed in a suitcase or being sat in for hours on end, shoes that can be worn and walked in for an entire day, and layers to feel comfortable no matter the temperature. As with any event, be sure to show your personal style with fabulous accessories, your favorite colors, and your favorite signature piece, be it a paisley scarf, a pumpkin-colored velvet blazer, a print matte jersey wrap dress or vintage-inspired T-strap heels.
No matter the topic or length, a conference is a place to not only learn, but to network. Be respectful to the other attendees and the event, but always stay true to your personal style!