This article may contain affiliate links; if you click on a shopping link and make a purchase I may receive a commission. As an Amazon Associate, I earn from qualifying purchases. 
I need to find a dress for this fall. I'd like to wear it to my husband's high school reunion, fifth anniversary dinner, church for Christmas and various holiday house parties. I just had a baby, so I'm carrying an extra 10 pounds and have a large bust. I'm normally a size D, but with nursing I'm much bigger. I want something that is special (ie. not a "work dress"), fairly modest, no sequins or lace, and makes me look banging even though my body still is in that alien post pregnancy state. Any suggestions?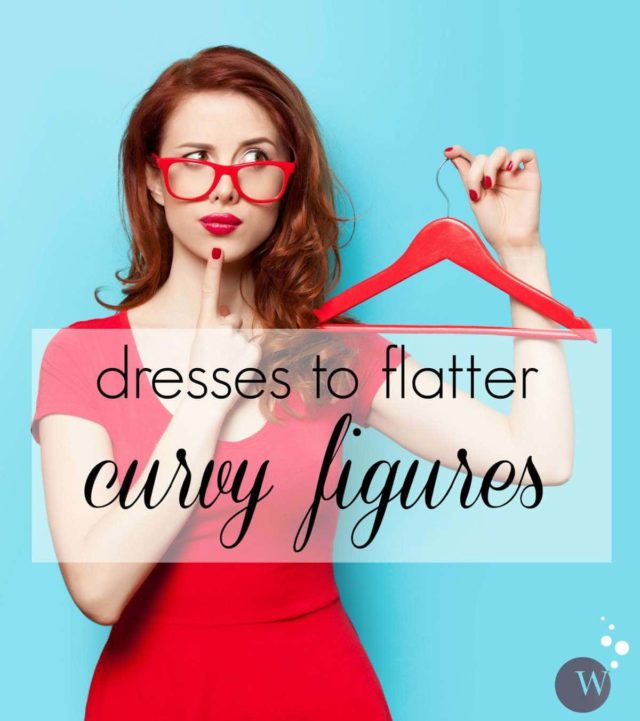 As soon as I read your post I thought, WRAP DRESS! When I was nursing, I adored wrap dresses because they were easy for feedings or pumping and there was enough fabric to cover where I needed covering, but a neckline to flatter the extra curves I was rocking. The wrap style with the side tie creates an hourglass shape, minimizes the midsection and flatters a curvy figure. While many think office wear when considering a wrap dress, such a style comes in a great variety of silhouettes and fabrics making them perfect for a reunion, date night, or holiday party.
Shop Wrap Dresses:


Sticking with the idea of a dress whittling the waist and creating an hourglass shape is the ruched dress. Extremely popular because of its figure-flattering properties, this style of dress is available in most any pricepoint and a variety of necklines and fabrics. Such a dress is usually of a stretchy fabric, making it comfortable and also accommodating to a large bust.
Shop Ruched Dresses:


Finally, any dress that has a pattern, seaming, or architectural details to create an hourglass shape will flatter a larger bust and minimize those extra ten pounds. Fit and flare dresses are festive and make a figure look great but are still modest enough for Christmas Eve service at church.
Shop Fit and Flare Dresses:


All dresses in the carousels are sequin- and lace-free and should work with a standard bra.  With a lot of these dresses, I highly recommend trying on before judging. What looks Corporate America on a slim young model may be bombshell on you; a dress that appears Mother of the Bride on the website may actually make you look "banging" and youthful. These sorts of dresses are made for curvy figures and it can't really be seen on a non-curvy model. Because of this, all the dresses I have featured are from retailers who have free shipping and simple return processes.
For those who have a similar issue and wish to possibly use a "work dress;" there's often ways to dress it up to look cocktail appropriate.
If the dress has a defined waist or self belt, replace it with a sparkly version
Add a shrug; many retailers have them sequined or in another formal fabric that will glam up your look
Shoes can transform a dress; a pair in a metallic or with crystals, one that is delicate (D'Orsay, slim heel, slim straps), or of a formal fabric (silk, velvet, satin) can drastically change the effect of a frock
A switch of accessories can do wonders; instead of a knot cinch a wrap dress with a sparkly brooch or wear a crystal statement necklace or collar. I have two stretchy rhinestone cuff bracelets I often wear over the wrists of a long-sleeve ponte dress to create a more festive look
Hair and makeup can make big impact; it's amazing what a smoky eye and messy updo or a glossy red lip and retro waves can do to dress up an outfit
I hope this gives you some ideas and you find a dress perfect for the season!