This article may contain affiliate links; if you click on a shopping link and make a purchase I may receive a commission. As an Amazon Associate, I earn from qualifying purchases.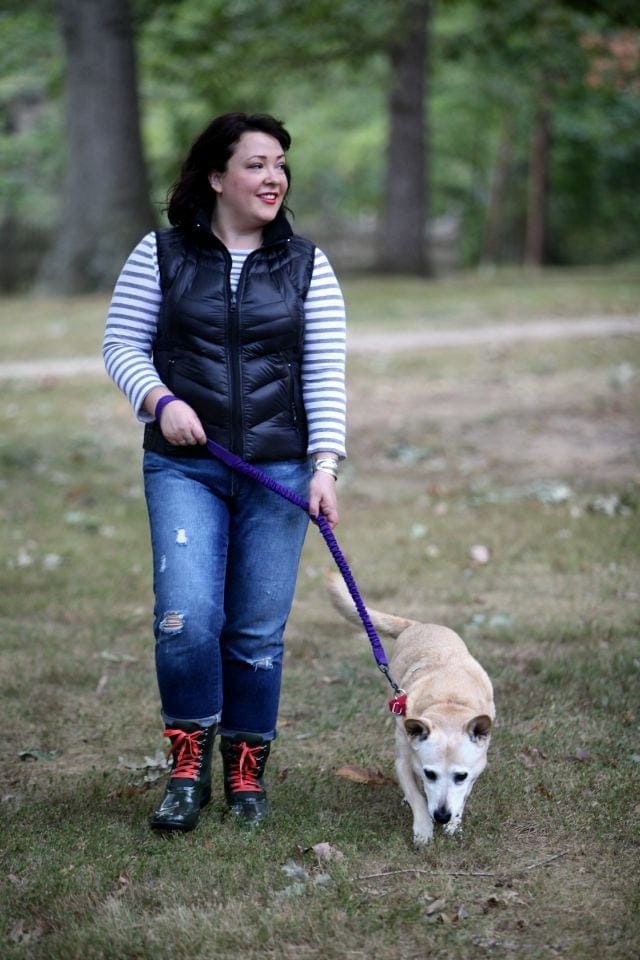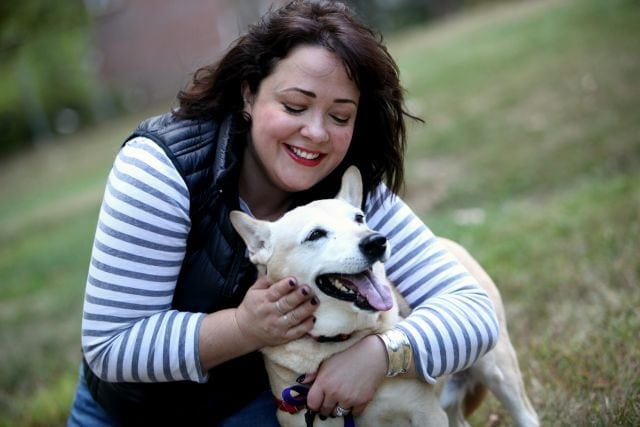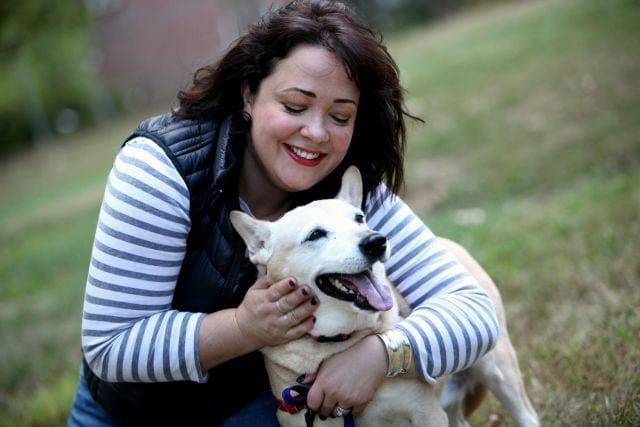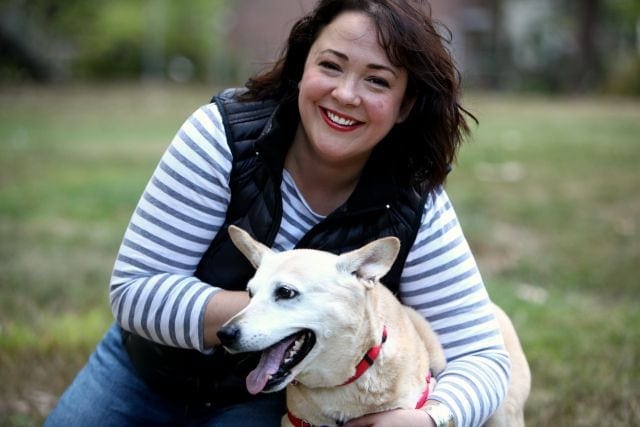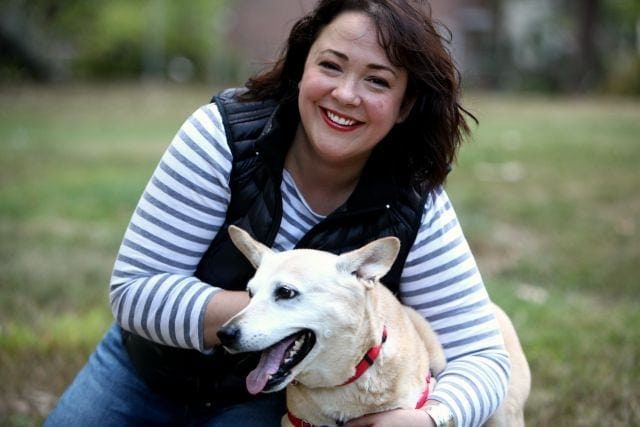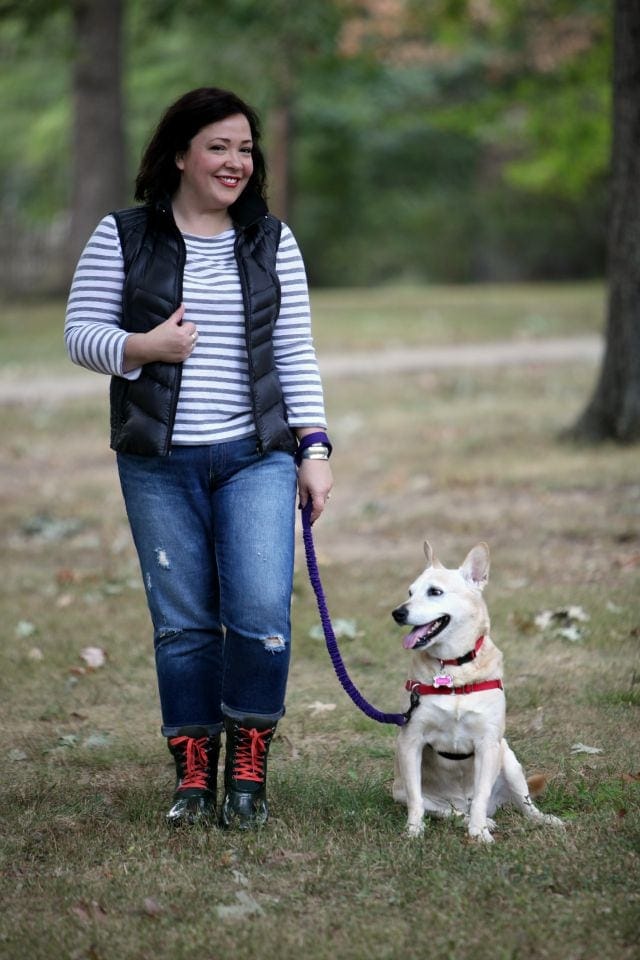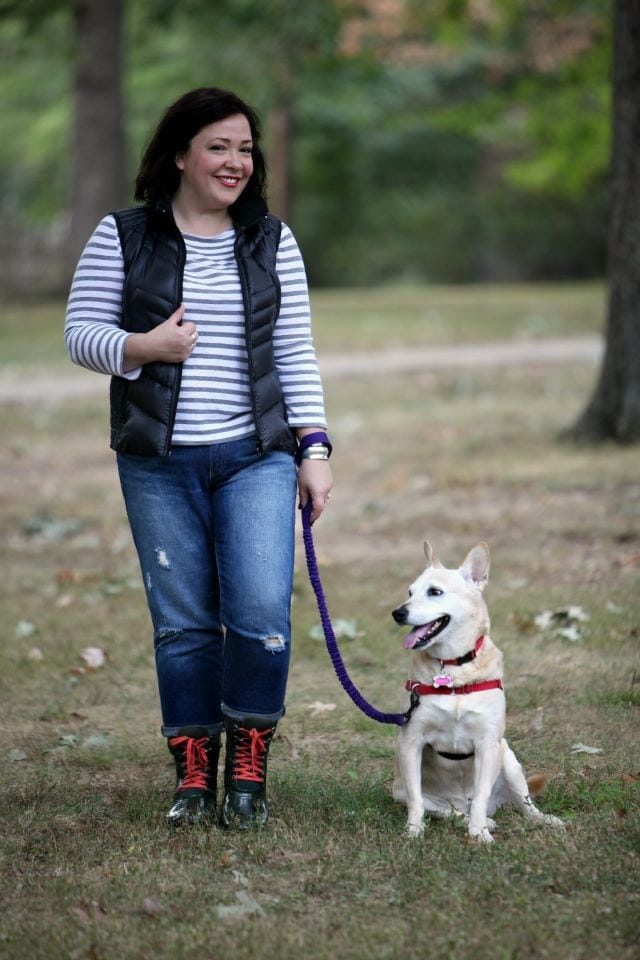 Tee: J. Crew (XL) | Vest: Bernardo (similar, plus size option) (L) | Jeans: Gap (32 Petite) | Boots: Sidney Lace Solid Boot c/o Bogs
When Karl's dad passed away unexpectedly in November 2008, we adopted his two dogs. We already had a dog and a baby on the way, so the house suddenly got very crowded. Cindy and Alfie joined our household, and the transition was not easy for any of us, especially with Cindy. Cindy was aggressive, would constantly be running away, jumping over or tunneling under fences, and would get violent over food. When Emerson was a newborn there were many times where we considered giving her away to keep everyone safe and happy. But we got to know one another, and trust one another.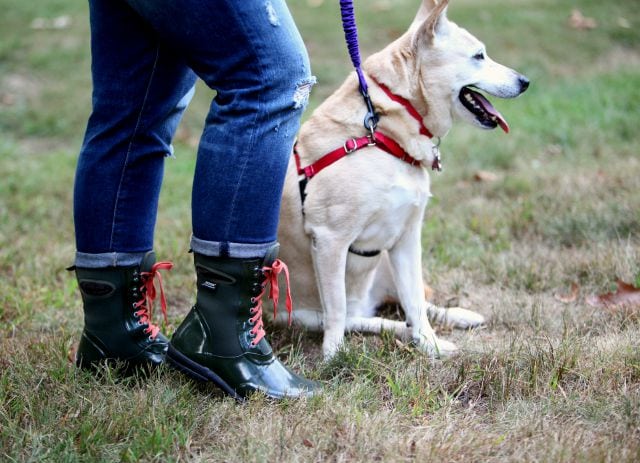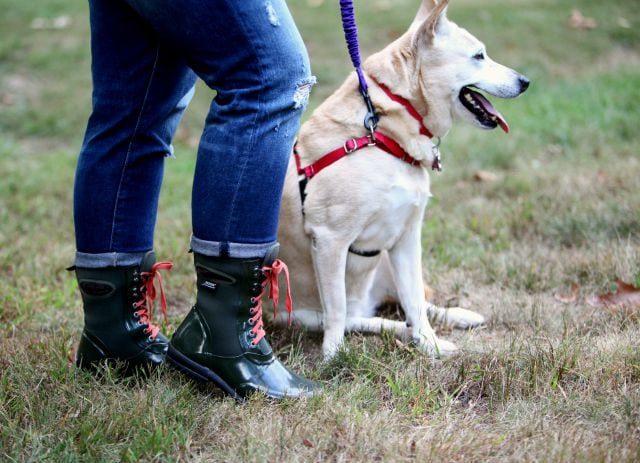 In 2012, we lost both Ruckus (our first dog) and Alfie. When Cindy became an only dog, she blossomed. She became an incredibly loving, patient, and loyal member of the family. Though the other dogs loved me, they saw Karl as the pack leader, their owner. But Cindy is my girl. She listens to me first, when I am away she sleeps in Emerson's room to protect her and when I am home she sleeps on the floor on my side of the bed.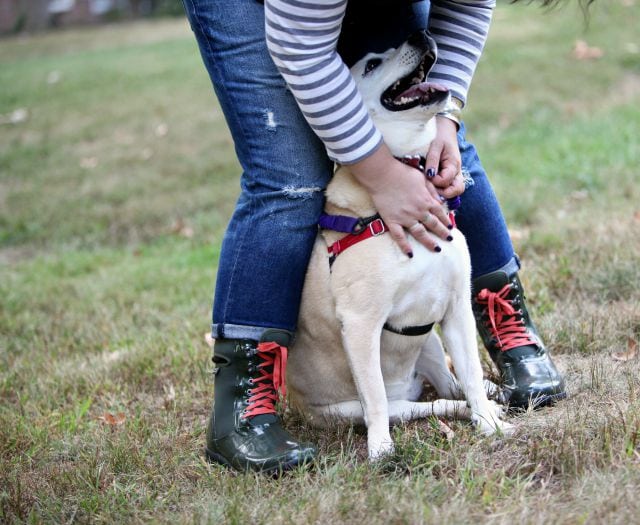 At 15 years old, Cindy is one of the wisest, bravest, and most badass creatures I've met. Karl's dad rescued Cindy from an abusive household, and transitioning from his home and his passing to being part of our household was tough. I didn't blame her for wanting to run away, for feeling the need to lash out and fight for food, for affection. But Cindy learned from us, understood we weren't going anywhere. She worked hard to be a part of the family and now we can't imagine life without her. As I write this, I'm on the couch with her curled up next to me, snorting and snuffling in her sleep, occasionally stretching into my lap without any fear or hesitation. I realize I've never shared photos of Cindy on the blog; she's such an important part of my and my family's life, I wanted to capture some photos of us together.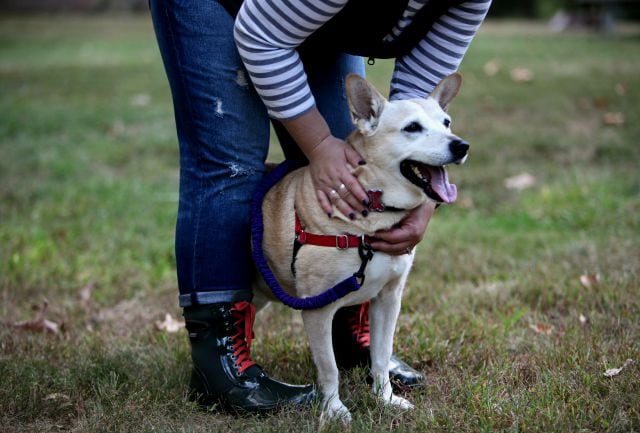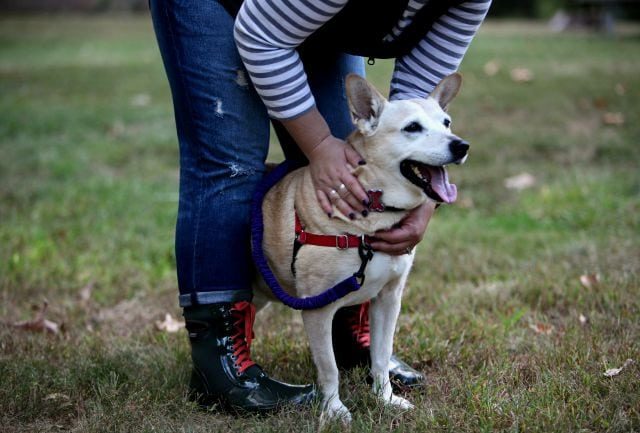 Cindy sometimes has trouble getting up the stairs and spends more and more time napping on the couch or rug in the living room. But toss her bat toy or shake the leash and she's as excited and bright-eyed as a puppy. We go for short walks when she's up for it; sometimes just wandering around a field near our home or a short roam in the woods behind our backyard. We often just walk the sidewalk to the corner so she can get her fill of sniffs on the trees and signposts. When I let her lead, often it leads into mucky woods, soggy fields, and sidewalk puddles. The Bogs Sidney boot is up for any challenge. 100% waterproof with 5mm Neo-Tech Lite insulation, Bogs Max-Wick moves sweat away from your foot to keep you dry and these boots are comfort rated to 5F. They're perfection for fall; visiting the community garden for our cold-weather crops, hiking in the woods in my backyard, walking to the Sunday farmers market in town, and taking Cindy for a walk no matter the situation. Functional yet stylish, I don't have to worry about changing between weekend activities when it comes to Bogs.
This is a sponsored conversation written by me on behalf of Bogs Footwear. The opinions and text are all mine.