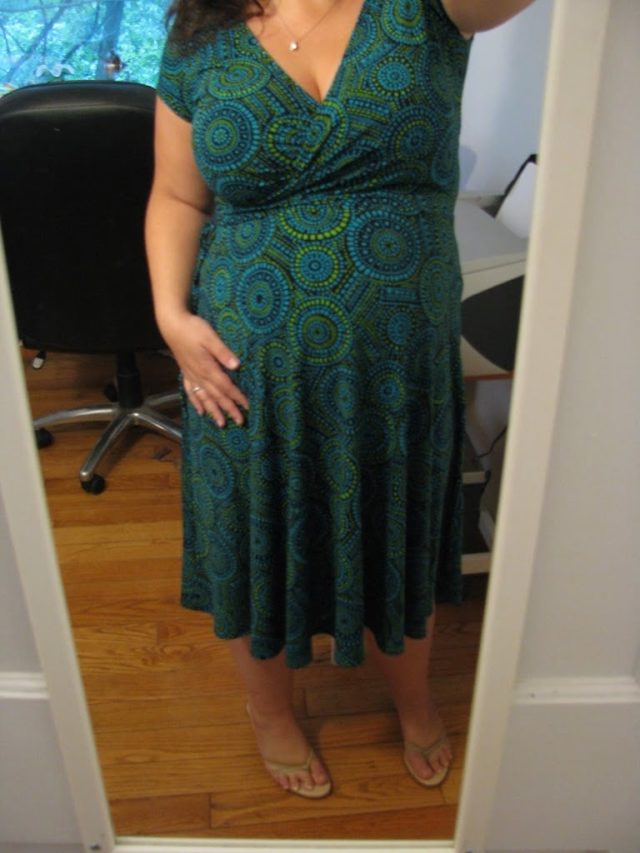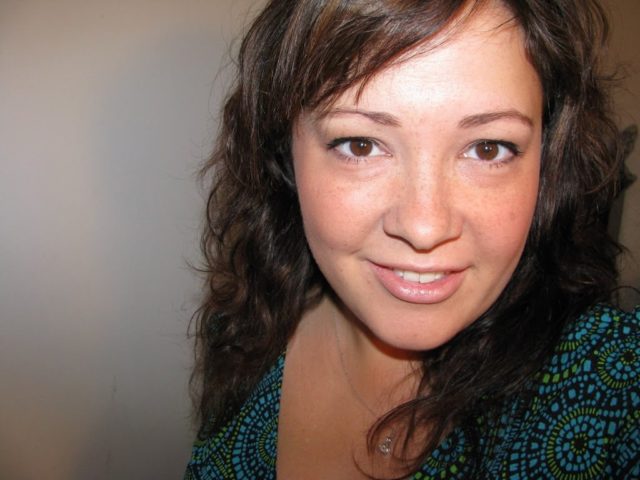 Attire:
Maggy London: Black, lime and teal print matte jersey faux wrap dress
Callisto: The only shoes with a heel I can wear for longer than six hours… tan leather heeled sandals
Diamond Nexus Labs: Solitaire studs and necklace
Hair:
Day 2
Beauty:
L'Oreal: true Match foundation in C3
Cargo: Matte BeachBlush in Tenerife
Cover Girl; lashBlast mascara in Rich Black
Revlon: Super Lustrous lip gloss in Pink Afterglow
Simple, basic look because running late today!
And what many of you have been asking for… in time for Week 22 of my pregnancy: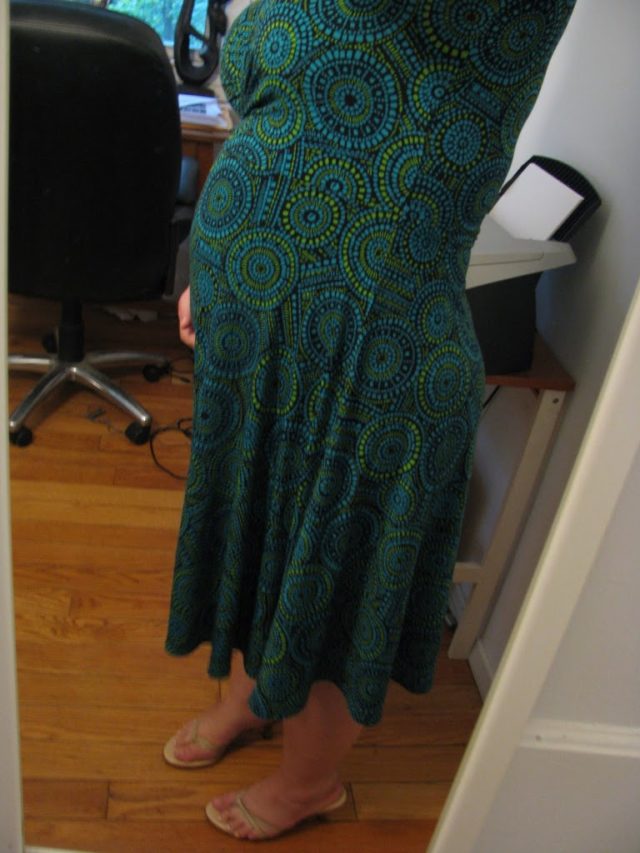 Here's a baby bump picture for you guys! It's finally starting to be round and less lumpy/bumpy!
Sorry for the posting lag – life has been BUSY! 🙂