This Monday, my article at Savings.com was about fashion for new moms. So many women I know have the hardest time figuring out how to dress this new and ever-changing body so I offered some quick tips that helped me that first year or so. I received a comment saying women should be reminded to have fun when getting dressed. I agreed and said she made a good point, and later realized I didn't agree.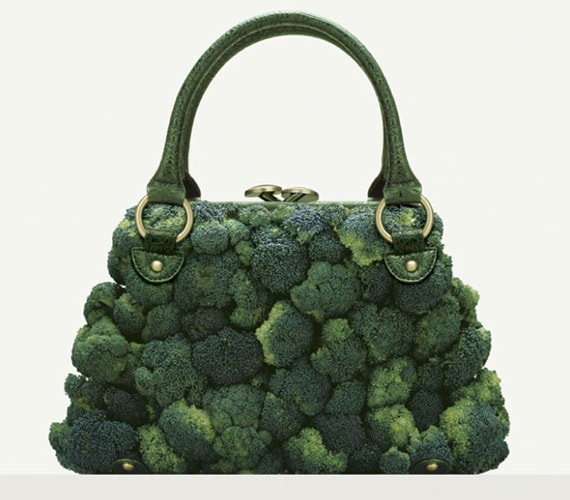 When it comes to finding your personal style, I really believe it's like eating a meal:
You can't have your dessert until you finish your vegetables.
Vegetables are your standard uniform pieces in your wardrobe – workhorses that will give you miles of wear and versatility. Classic pieces in my list – a simple dress, well-fitting trousers, a couple solid-colored tops, classic shoes. Your suit of armor so you can be dressed for a speaking engagement, play date, wedding, job interview, romantic weekend to the Napa Valley.
Pieces that do the work for you so you can live your life and be you.
Once you have acquired these workhorses, THEN you can have your dessert of fun, creative, and personal pieces. These basics will get you out of whatever rut you were in before – mismatched pieces, purchasing disposable fashion, not knowing your body and how to shop for it, etc. Having the wardrobe of staples – even if they are "boring" will give you the space to really get to know yourself and find your personal style. Instead of fretting over what is the trendy look for jeans or how you can get yourself to wear whatever some magazine has deemed the "It" shoe of the season, you can calmly peruse online and in-person boutiques, catalogs, magazines looking for those items that really grab you and your soul. Ignore what the celebs are wearing – what stirs YOU?
Slowly purchase these pieces – a scarf in the hot color of the season that also makes your complexion glow, a fabulous pair of leopard-print kitten heels after a work bonus, an amazing red leather blazer on your trip to Italy. Go slow, go with your heart. Enjoy your dessert – consume it with tiny bites, savoring every morsel. You have finished your veggies, it's now time for crème brûlée!