This article may contain affiliate links; if you click on a shopping link and make a purchase I may receive a commission. As an Amazon Associate, I earn from qualifying purchases.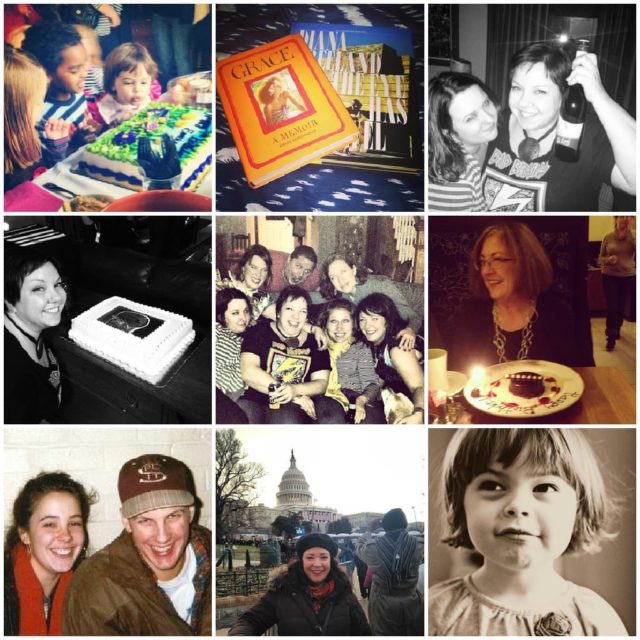 Today I turn 38 years old.
Saturday marked 20 years since the first time I kissed Karl. We were on the phone late at night, I said I was craving Beefaroni, he said he had to get off the phone and 30 minutes later was tossing pebbles at my bedroom window, holding a can of Chef Boyardee. I came down, we talked, we kissed, and who would have guessed 20 years later we'd have this awesome shared life!
Last Saturday marked one year that my sister was brain tumor free. A "just in case" MRI for headaches showed a meningioma, a couple months later she went to Georgetown University Hospital to have it removed and today she's alive and well and wonderful!
The day after Debbie's anniversary was her birthday – talk about a festive weekend and for a fabulous woman!
On the 11th was my mom's birthday. While she may not love the age on her driver's license, she is proof that age is but a number with her great health, great style, and great attitude!
Four years ago on January 8th I delivered one of the smartest, funniest, and most determined people I have ever met, and a person who has changed my life drastically and oh so for the better!
Saturday, my husband planned a fabulous birthday/anniversary celebration. We dropped Emerson off at my mom's, and then we went to get pedicures (OPI's I'm Not Really a Waitress – a classic!). We then came home and he drew me a bubble bath, made me a cocktail (with a bendy straw) and gave me the latest issues of Bust and Rolling Stone, turned on Spotify, lit my Montauk, and left me alone. After my bath, we got dressed and he took me to the Tabard Inn for dinner. We ate oysters, held hands, and were gushy wushy. However, we were both pretty tuckered out so after dinner we headed home, had dessert of strawberries and bubbly and watched Salmon Fishing in the Yemen. Slept until our bodies woke us up, and we went to brunch with my mom, sister, and Emerson. The rest of Sunday was pretty relaxed – all three of us took a nap, we watched Shrek with Emerson (and she was willing to snuggle on the couch during part of it!), had Chinese take-out and began reading one of the books my mom got me as a present. I can't imagine any better way to end this wonderful month of wonderful celebrations!