This article may contain affiliate links; if you click on a shopping link and make a purchase I may receive a commission. As an Amazon Associate, I earn from qualifying purchases.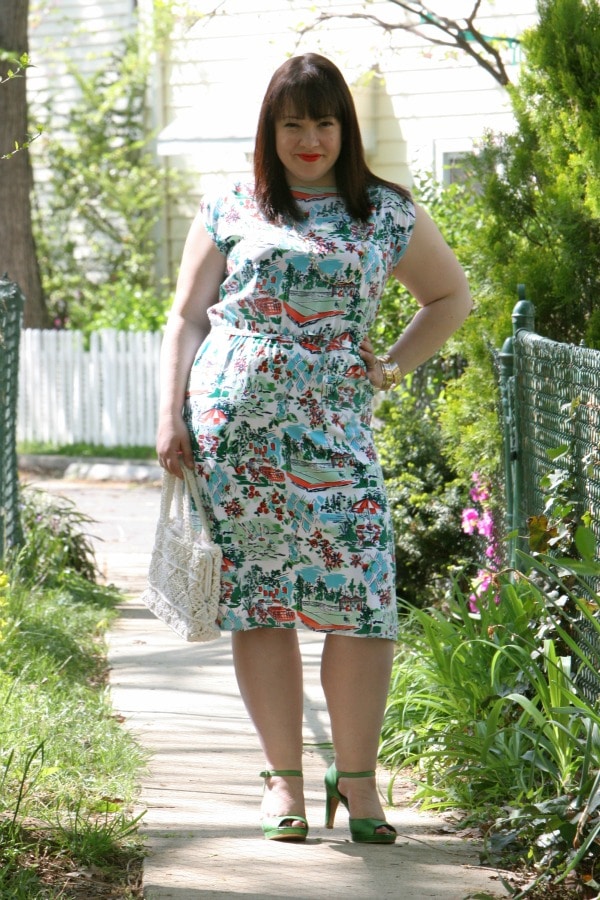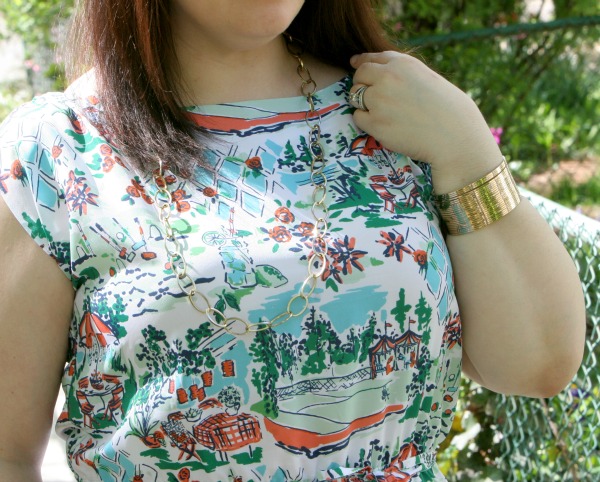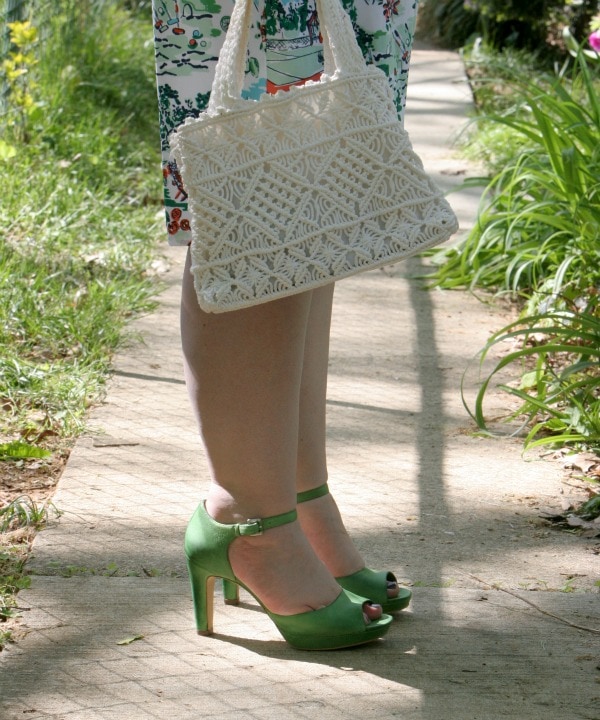 >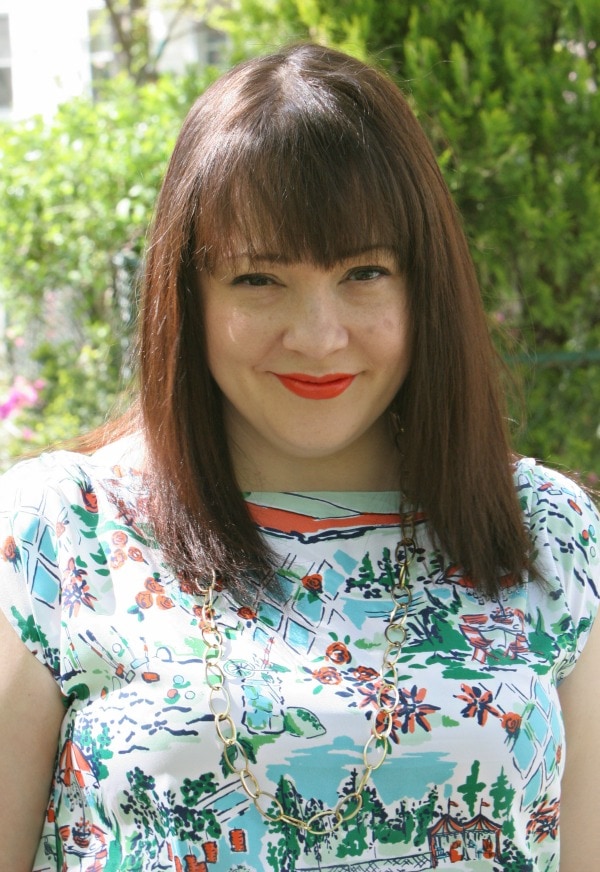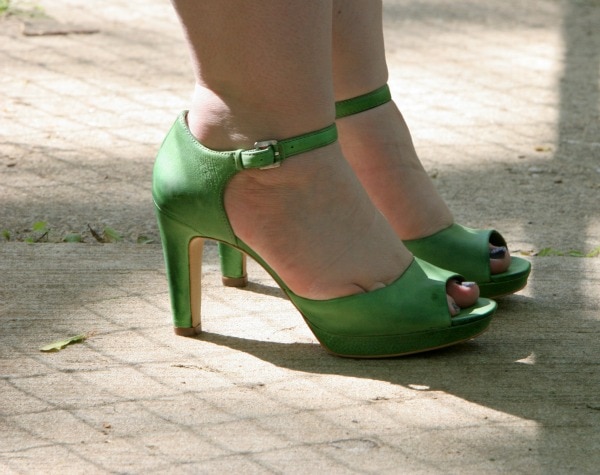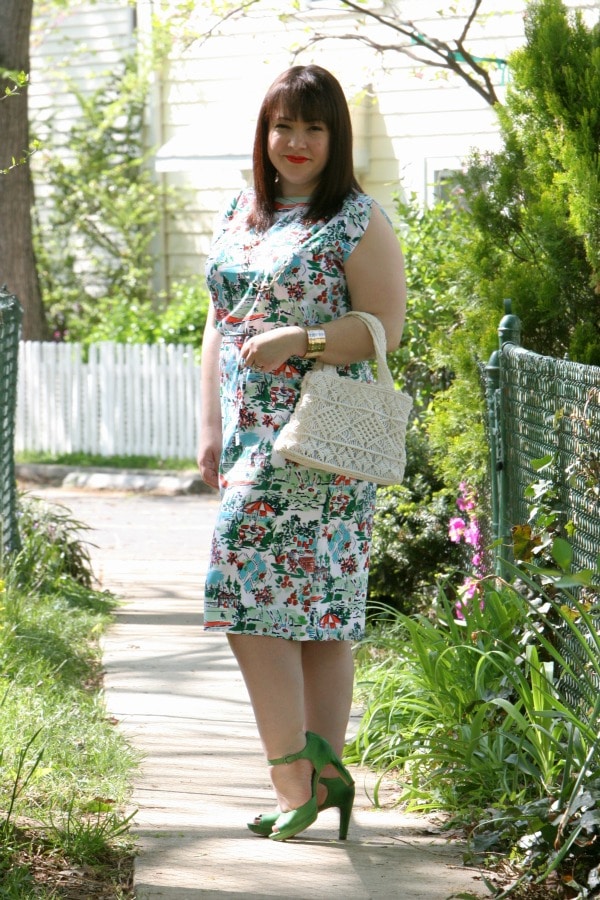 I received this dress in my latest Gwynnie Bee box and was surprised by it… Lands' End isn't usually known for low-cut dresses and this one needed a safety pin or two to make it work. Then I saw it on Hems for Her and my sister (also a Gwynnie Bee subscriber) informed me that I was trying it on backwards! Turned it around and suddenly it fit so much better! D'oh!
This dress is such an example of why I love Gwynnie Bee. I would have never looked twice at this dress on the Lands' End site, but I decided to try it with Gwynnie Bee (no risk!) and was pleasantly surprised! I decided to up the vintage vibe with these fun shoes from ECCO and this bag that I adore and always look for a reason to use! And lately I'm always happy for an opportunity to rock the orange lipstick!
As a reminder, if you're interested in trying out Gwynnie Bee, use this link or mention Wardrobe Oxygen and you can get a 30-day trial of the service for free!
Note: I do receive a commission off each new subscription to Gwynnie Bee that uses my specific link or mentions me or my blog.  However, I continue to promote and partner with Gwynnie Bee because I believe in and adore the company, its premise and the fab people that work for it! 
Follow Me | Twitter | Facebook | Instagram