This article may contain affiliate links; if you click on a shopping link and make a purchase I may receive a commission. As an Amazon Associate, I earn from qualifying purchases.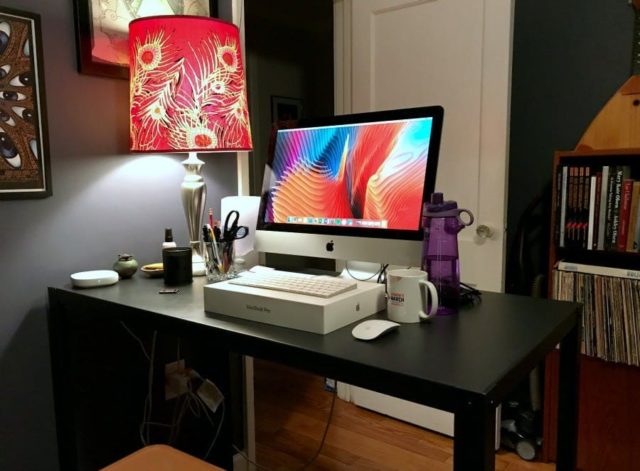 This week I worked on being kinder to myself and more realistic. It's still hard. When you've dreamed of doing something for years and have so many ideas in your head AND you've spent the past two decades working your ass off always more than 40 hours a week… well, it's an hourly struggle to rein it in.
This week I spent time with people. Wednesday, my mom has a shed put in her backyard and I came over to keep her company and to see it being installed. Friday morning, I went to breakfast with my mom and sister. Friday night, my best friend and I attended a cabi party and afterward went out for a bite and some time to chat and catch up. Wednesday, Emerson had her belt test for karate. Previous belt tests I've dashed home from work as fast as I can, battling traffic and getting angry and pretty much come home, drop my laptop bag and get in the car and race over, not having any time to get out of work mode. This time, I could help her get ready, we could go over forms and chat about nerves and focus. I didn't feel the need to scroll through my phone to make sure there weren't any fires to put out at the day job, I could just focus on the event.
Wednesday, Karl also set up my standing desk. This isn't a true standing desk, it's a counter from CB2 but it gets rave reviews for being great as a standing desk especially for shorter people. I even have a friend who owns it and recommended it. The price is nice (standing desks can be so pricey), the style sleek, I loved how it was on wheels so I could possibly move it out of the way for photo shoots or craft projects. Thing is, it's like an inch too short to be healthy for my wrists and I find myself in a wide stance or hunching. So yeah, it's super cute and chic but seriously you need to be 5'2" or shorter for it to be ergonomically correct. I think just sitting my keyboard on my Macbook box is doing the trick.  I got this mat to stand on which I think helps a lot.  When I'm not standing I use a bar-height stool.  We had these orange stools out on the deck along our bar/edge and they faded over the years.  We just replaced them at the end of the summer with new blue ones. Karl has this crafty idea on how to give the orange stools a new life as a bench in the yard; I snagged one for my home office and have dreams painting it some snowy afternoon this winter.
Speaking of which, my new laptop arrived. I'm loving it so far… but I find working in my office on my desktop to be more productive for day to day blogging. This space feels like MY space, it's quiet, it's colorful, and for some reason, while it's in the middle of the house it's not as warm and for a person who runs hot all the time, I like it. Karl gets bothered by smells so I don't usually burn candles but in my office, I can because no one else is in here for long spans of time (current fave is the Colleen Rothschild Haight-Ashbury which smells like a rich elegant hippie in winter if that makes any sense).
On the business front, a few things went down this week. I recently pitched to two brands I feature regularly and both came back and agreed to collaborations. I had a conference call with my ShopStyle Collective rep regarding my business and ways to increase affiliate revenue without selling my soul or making my blog obnoxious. I had an in-person meeting with my friend Rosana about a project we're doing next month and another video conference call with her and the other parties to get plans together. Had phone calls with two different blogger friends I trust to discuss ideas, issues, and get some moral support, and had a call with a brand I love and wear often about an event together (stay tuned!).
I tinkered a bit with the look of the weekly newsletter, and am working on having a subscribe widget on the blog to encourage more people to subscribe. Facebook and Instagram are fun, Pinterest is one of the biggest ways people find my blog, but none of those I own or have any control over. All I "own" is my email list and my blog so my focus is on both of those. I want to do one thing a week, even if it's tiny, to improve the blog's appearance or functionality.
Speaking of the blog, it's having some serious growing pains. It's running slow and things under the hood are getting super weird and come to find out the current hosting situation can't accommodate all the traffic or the 12 years of content. It feels like my blog is possessed and I was about to throw my Mac out the office window Thursday night just trying to add images into Friday's gift guide and it's why there was no post yesterday. Another example of the fridge conking out as soon as the house is bought, I have to upgrade my hosting which means upgrading my monthly costs. But gosh if there's any place where I can see value in spending money it's on the blog itself.
Friday night I met a woman who reads my blog. She told me she found my blog when she had two kids under two and had completely lost her sense of style. She remembered when she loved fashion, and my blog helped her find that love again and with it find herself. She was a gorgeous woman, wearing a great outfit that she felt comfortable in, she looked polished yet relaxed and it was a pretty surreal feeling to know that I had some part in that, though that was the first time we had ever met. Hearing her story made me feel even better about making the choice to do this blogging thing full time. My sister said the company she works at has a motto of doing well while doing good – to help others and make this world a better place while also making a good living. I really think I can do that with Wardrobe Oxygen and am excited to see how it goes!