This article may contain affiliate links; if you click on a shopping link and make a purchase I may receive a commission. As an Amazon Associate, I earn from qualifying purchases.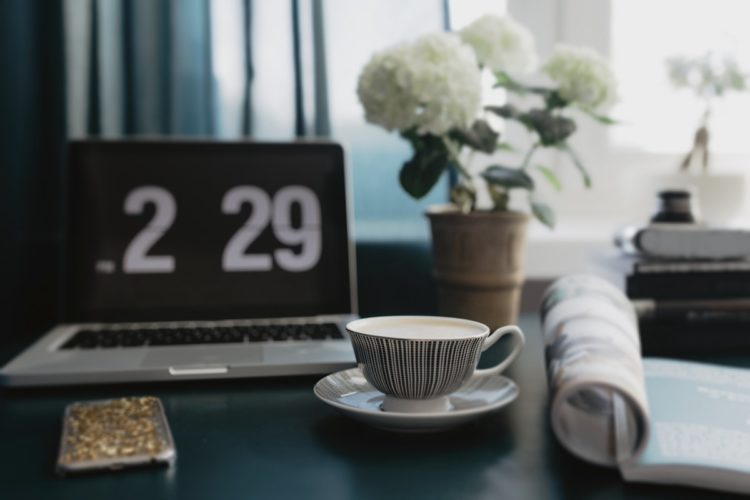 At the beginning of each month, I share a recap of the previous month. I donate a portion of each month's profits to a charity; since you are the reason I can make the donation I ask for your vote a week in advance and share the results in this recap.  I also share the top-selling items from the blog and a summary of the month's business/behind the scenes.
Charity of the Month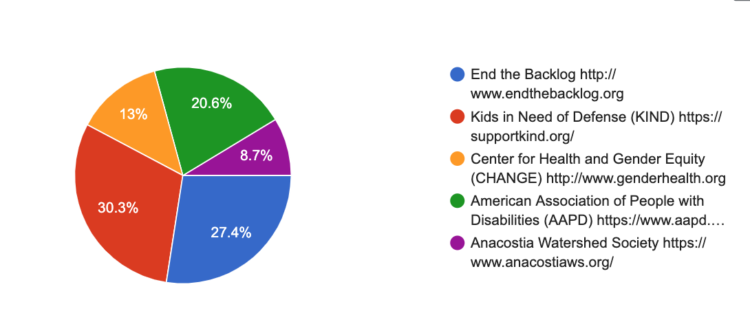 In the Weekend Reads I offered five different charities. This was the first month where the results were super close!  But in first place ended up being KIND (Kids in Need of Defense) which received January's donation.  Thank you to all who voted; I will have a similar poll at the end of this month with a different mix of charities.
Top Selling Items for January
I always find the best sellers interesting, especially for a month like January which many use as a time to not buy or start shopping-related resolutions.  I love when other bloggers do this too, it helps me better understand the rest of their audience!
Universal Standard.  I don't have details because the affiliate program I use most for Universal Standard doesn't break down items, just the number of sales.  And combining that and sales through rewardStyle I sold ten times as many items from Universal Standard as I did any individual product and more than any other individual retailer except Nordstrom.  I did feature Universal Standard a lot as I have a lot in my closet – a blazer in this post, a jumpsuit and turtleneck in this one, and I shared them as a place where you can find suits in size 18/20. This is the first month in review where I have focused more on this other affiliate program than the big ones (rewardStyle, ShopStyle) so I have less data, but to be honest, I make more per sale.  When you click text links for Universal Standard, it's this higher-revenue program, when you click any images in "shop the post" collages or use LikeToKnowIt on Instagram or Facebook, it's a rewardStyle link. For more information on affiliate and commissions, read my post on how blogs make money.
J. Crew Sunburst Pleated Skirt in Rainbow Colorblock.  I rented this skirt from Rent the Runway Unlimited and featured it in this blog post.  It's a fabulous skirt, so cheery and fun, though it's only left now in size 00.  If you're one of the many who bought this skirt I'd love to hear how you styled it!
Reusable Makeup Pads from Green Little Nest.  I've been shopping this Etsy seller since our kid was an infant.  I mentioned the reusable cotton rounds and wipes I buy from this store in this blog post and am so glad I inspired so many of you to buy a more environmentally-friendly choice for beauty, and doing it while supporting a small business!
Freya 'Sonic' Sports Bra.  I know this one is because of this blog post.  I have to say it was fun doing that post; this year I'm trying to be smarter with my sponsored posts and make them just as useful as the ones that aren't sponsored.  Nordstrom gave me free rein and I knew there was a lot of discussion of sports bras in my Instagram DMs, comments, and the Facebook Group so I was happy to turn it into a detailed review post!  Many sizes are now sold out at Nordstrom but they also have this bra at Bare Necessities and BN has more color choices!
Talbots 'Audrey' Cashmere Sweater.  I love this sweater, I owned two and would love even more.  Noticed I wrote owneD and not own and that is because my navy one accidentally went into the wash.  It is now a super fluffy soft cashmere sweater for my daughter.  Sob!  But this is a great classic sweater and Talbots currently has it on sale for $51.99!
Soma Smoothing Fleece Leggings.  I love these leggings so much; I mentioned them in this blog post and also in a few other places.  They aren't fitted, they aren't the kind you wear to the gym, they're more loungewear.  They're cozy and stretchy and not too tight yet on the outside look like normal leggings.  I've washed mine a dozen times and even have put them in the dryer once or twice and they still look fantastic.  Some have said they shed but I haven't had that issue.  If you're between sizes, size down (I have Large and think I could even get away with Medium).
J. Crew Graphic T-Shirts.  There were several hits for specific graphic tees and plenty just for the page of graphic tees so I put them together.  J. Crew continues to be one of my favorite place for graphic tees for grown-ass women.  They're a great cut, have chic designs, plenty of colors, and most have a good size range.  I am partial to this one right now, though the selection right now is slight since we're between seasons. I know they'll have more to choose from in a month.
Bioderma Atoderm Cleansing Oil. This was from my winter skin post but I've raved about this body wash several times prior on the blog.  It's pretty fantastic and many of you have also shared you love it!
Salux Japanese Skin Towel.  Also from my winter skin post, these cheap little scrubby washcloths will exfoliate and lather and help you reach that place on your back you can never touch yet always gets itchy in winter.
NiteWhite Bleaching Gel.  Early in January I updated a post I wrote about bleaching my teeth at home and several of you decided to start the new year with whiter teeth!  I'd love to hear how it is going for you!

January Blogging Behind the Scenes
January is usually a chill month for bloggers.  Few sponsored campaigns, brands and PR companies catching up and you don't hear much from them except for possible Valentine's Day promotion.  However, this January was NOT chill.
In January I secured nine different paid campaigns that either already were published or will be published by the end of spring.  At this time last year, I only had four so that's pretty exciting. Financially, I made more this January than last January and any January in Wardrobe Oxygen's history.  The increase was a mix of affiliate and ad revenue, with 80% of the increase being affiliate.  I'm proud to see the increase is in affiliate  Sponsored posts are bread and butter for keeping the lights on, ad revenue shows people are visiting the site, but affiliate means you're reading and liking what you're reading and trusting what I'm writing enough to click and purchase.
February is looking to be an exciting month.  I'll be heading up to NYC for a few days, have a cool shoot with a few other influencers, will be guesting on a podcast, and a few other items that aren't yet confirmed.  This month got me pumped up for Wardrobe Oxygen in 2020.  It's my 15th year writing this blog, I've not only survived but thrived two years doing it full-time, and have a lot of cool ideas for upcoming content.  Thank you so much for your support, your feedback, sharing Wardrobe Oxygen with your friends, and keeping me honest and inspired!