This article may contain affiliate links; if you click on a shopping link and make a purchase I may receive a commission. As an Amazon Associate, I earn from qualifying purchases.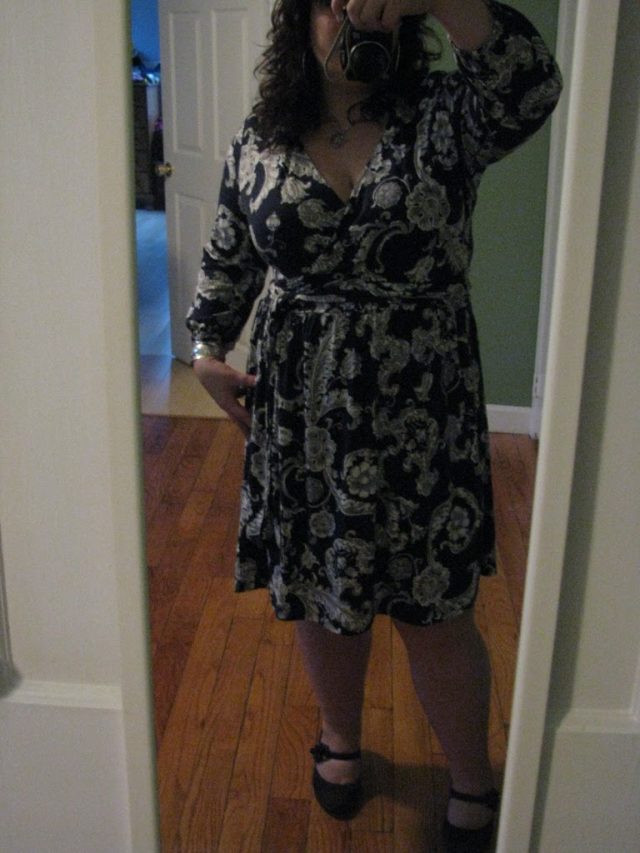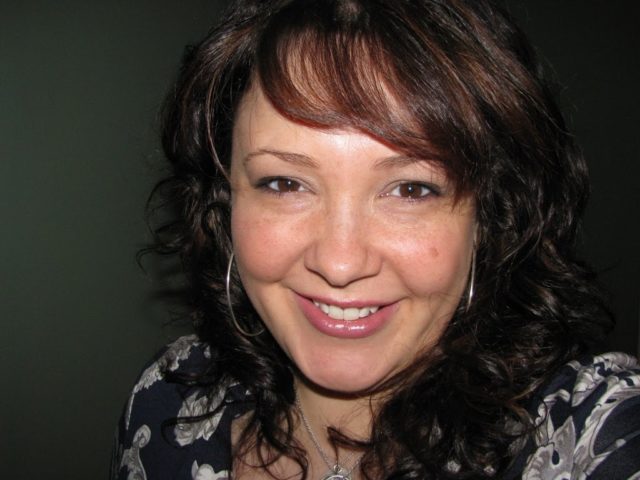 Attire:
Talbots – Blue print jersey knit wrap dress
Sofft – Brown suede Mary Janes (not the best shoe for this dress but all I have at this moment)
Silver necklaces, hoops and cuff
Hair:
Washed and conditioned with Pureology Volumizing
Matrix Curl.Life Contouring Milk
Scrunched and let air dry
Hit with dryer and scrunched while dry to remove crunchiness, used round brush and dryer to smooth bangs
Beauty:
Laura Mercier – Tinted Moisturizer in Sand
Stila – Illuminating Tinted Moisturizer (mixed the two together), Lip Glaze in Fruit Cake
Cargo – Matte BeachBlush in Tenerife
Smashbox – Photo Op Eye Brightener
Revlon – ColorStay shadow quad in Neutral Khakis
Cover Girl – LashBlast mascara in Rich Black
Well I got over Friday… it's funny my supervisor had a similar thing the same day. Stomach bug? Needless to say that day was not a high point in my social calendar.
Saturday was the grand re-opening of my sorority house. Yes, I was in a sorority in college and had a great time during those years. I am still friends with many sisters (and my blood sister was in the same sorority on the same campus). The house was renovated over the past year or so, and they invited us alumni to come back and check out the new digs. I went with my actual sister, and saw many familiar faces at the open house. After the event, we went to a local bar we loved back in college tohave a few beers and reminisce (and talk about babies, husbands, careers, houses and all the things we never thought we would talk about in that very bar).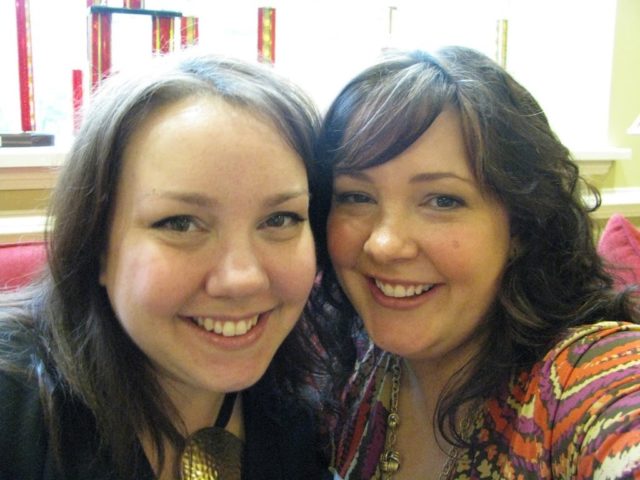 The invitation said "pin attire" so I wore the same exact thing I wore Friday, plus my sorority pin. Hair looked more like it does today, since it was a drizzly day in the Nations Capital. This is a picture of me with my sister sitting on the couch in the sorority house living room.
Sunday started off "rusty," as my husband puts it. It wasn't too much drizzle, so we got Emerson in her (covered!) stroller and went for a walk to get coffee at a spot in the center of town. Got home and spent a couple hours being productive – my husband working on his father's house to get it ready for sale, me getting our house clean and tidy. We then did a very suburban couple thing – headed to get a score from Craigslist. We got two more bases for our car seat so there is one in my car and my mom's and we can just snap the seat in any car in a jiffy. Two for the price of one if purchased in the store AND an extra carseat (we won't use but it's nice to have another liner in case she gets hers perma-icky). Stopped for lunch at a restaurant with an outdoor terrace so we could enjoy the now gorgeous sunny weather. We came home, decided to take E for another fresh air stroll and it got cloudy again. We walked about 10 minutes and headed home before we got caught in a storm.
Early to bed, early to rise to head back to work this week!