This article may contain affiliate links; if you click on a shopping link and make a purchase I may receive a commission. As an Amazon Associate, I earn from qualifying purchases.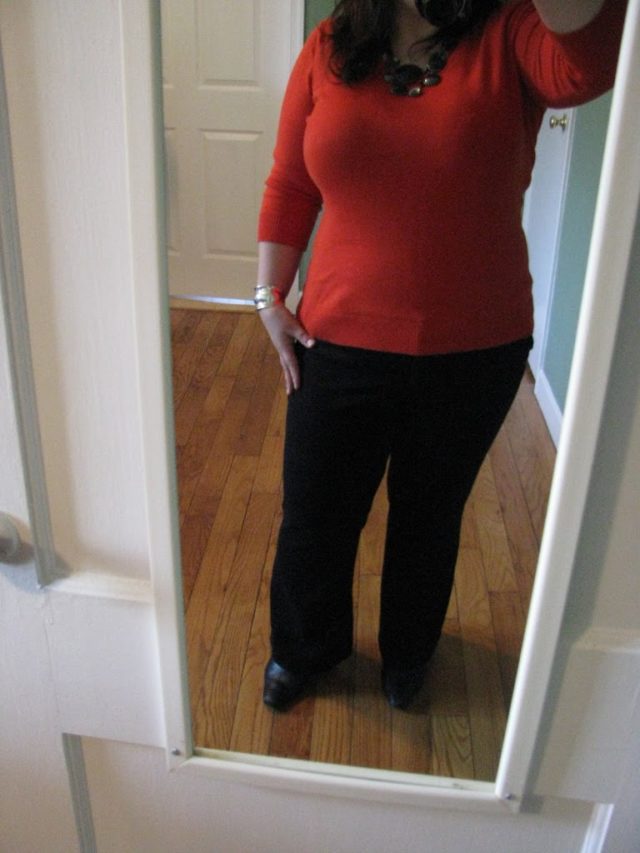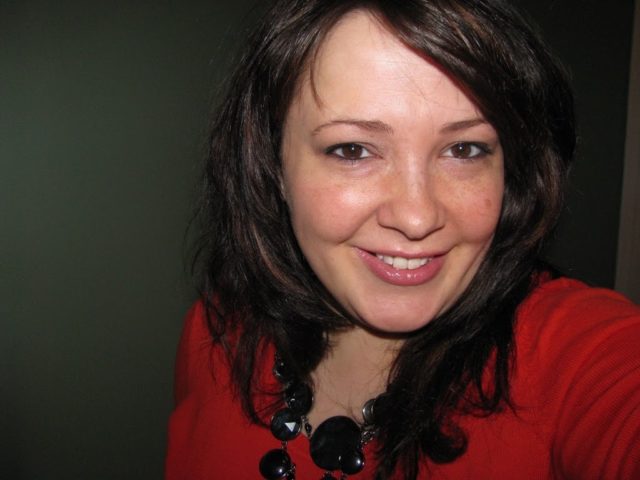 Attire:
Lands End – Orange scoop fine gauge cotton sweater
Old Navy – Black ponte trousers
David Tate – Black city boots
Ann Taylor – Black and silver necklace
Silver cuff
Hair:
Next day
Straightened while dry with round brush and dryer
Beauty:
Laura Mercier – Tinted moisturizer in Sand
Stila – Illuminating Tinted Moisturizer (the two mixed together), Lip Glaze in Fruit Cake, Eye Shadow in Kitten
Cargo – Matte BeachBlush in Tenerife
Smashbox – Photo Op Under Eye Brightener
Pop Beauty – Shadow Palette for brown eyes: Shadow in Black
Cover Girl – LashBlast mascara in Rich Black
Avon – Eye liner in Black
So I could open a shoe store in my house. I haven't had the time yet to return the unsuccessful black pumps I ordered, and three more pairs arrived yesterday and none of them fit either. One pair – a basic black leather pump from B.P. for Nordstrom is the cheapest and surprisingly the best fit. They are 8.5M, afraid an 8 will be too tight but these are too big. Not sure if I should try to stuff with FootPetals or something, or keep trying. Too bad they don't come in 8W, I think that would work.
I really need to get myself to a shoe store but life is just too hectic for that right now. I was proud of myself for getting to a Talbots today at lunch to return an online purchase that didn't work.
I went to Gap at lunch as well and found that their low slung flare pants fit me in a 16. They don't hurt and they don't make too extreme of a muffin top. I sat in them and they seemed to do quite well. Of course they didn't have 16 ankle in the store, so I went online and ordered two pairs – we'll see how they turn out. My maternity pants are now too big; these literally are the only pants I own that fit, and with only owning summer shoes or brown suede Mary Janes for dresses (the black suede ones rub off on my skin if I wear them with bare legs), I am feeling a bit trapped. Argh… will keep looking…