This article may contain affiliate links; if you click on a shopping link and make a purchase I may receive a commission. As an Amazon Associate, I earn from qualifying purchases.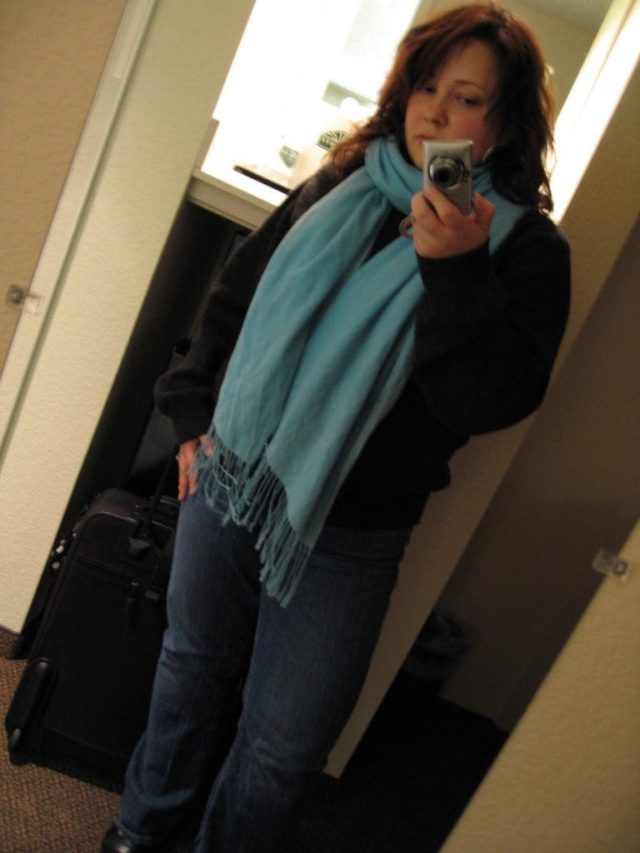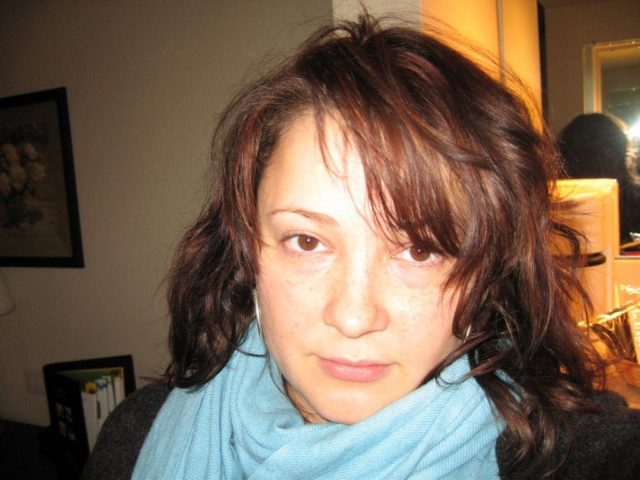 These pictures are at the end of the day. It was a rough day. I am still sick, and I had to fly out to visit a client in another state. Worked six hours, then flew, then finally got to my hotel. Had a fever. Didn't want to look pretty. Didn't care. JUST. WANTED. SLEEP.
Gray CBGB tee shirt covered by charcoal shetland v-neck sweater from L.L. Bean that originally belonged to my father. Straight bootcut jeans from Gap that are a bit too big. Black boots from Enzo, silver medium hoops and cuff, turquoise pashmina as scarf/airplane blanket. Hair was finger combed, but not touched otherwise. No makeup. My face hurts, my scalp hurts and I just need to sleep and heal.