This article may contain affiliate links; if you click on a shopping link and make a purchase I may receive a commission. As an Amazon Associate, I earn from qualifying purchases. 
I am being very good and am not splurging on every little item I see. It's hard because this season seems to have so many great styles and looks! However, true style comes from carefully selecting pieces for your collection and I don't NEED all of these items (or even find them to work with my lifestyle).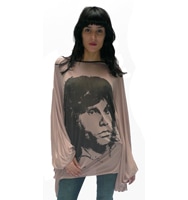 This top. I want to wear it with black very opaque tights and Engineer boots and lots of kohl liner to a very hip place. too bad I don't have Engineer boots, a hip place to go, or $270 to shell out on a shirt.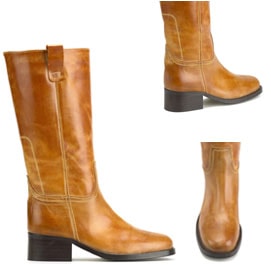 These boots. the closest I may get to the Frye "harness" boots I have coveted for decades but do not fit over my monster calves. I have ordered them and will provide a review once they arrive. Hooray for companies selling interesting and cool boots in larger sizes!
This dress
Problem is the petite 12 is too tight in the bust and hips, the 14 is too big everywhere and there just isn't one that is just right. Anyone else know where I can get an emerald green satin shift with puff sleeves in a petite 12 or 14?
This bag. I have always loved Hayden-Harnett; each season they come out with the coolest shapes and colors. This is a nice change from my Banana Republic hobo in tan and is a nice color to go with all the black and jewel tones I often sport.
These pumps. Like I really need another pair of pumps, but I love this pattern and think they would be so lovely with a simple black dress… or even a great pair of jeans! I have found over time the animal-print heels I own end up being the most versatile shoes in my wardrobe. Thing is, I already have animal-print heels…
This coat. I always love red coats, this pintucking and the self-belt are so different and fun yet elegant. I doubt the cut would flatter my frame and I do have a lovely black wool single-breasted Calvin Klein that is the same length, fits great, and got for a song at TJ Maxx a few years ago.
This dress also. I love the little-girl cut, the pockets, the silk, the cool back… I love how it would look current with black tights and heels, but could also transition into warmer months.