This article may contain affiliate links; if you click on a shopping link and make a purchase I may receive a commission. As an Amazon Associate, I earn from qualifying purchases.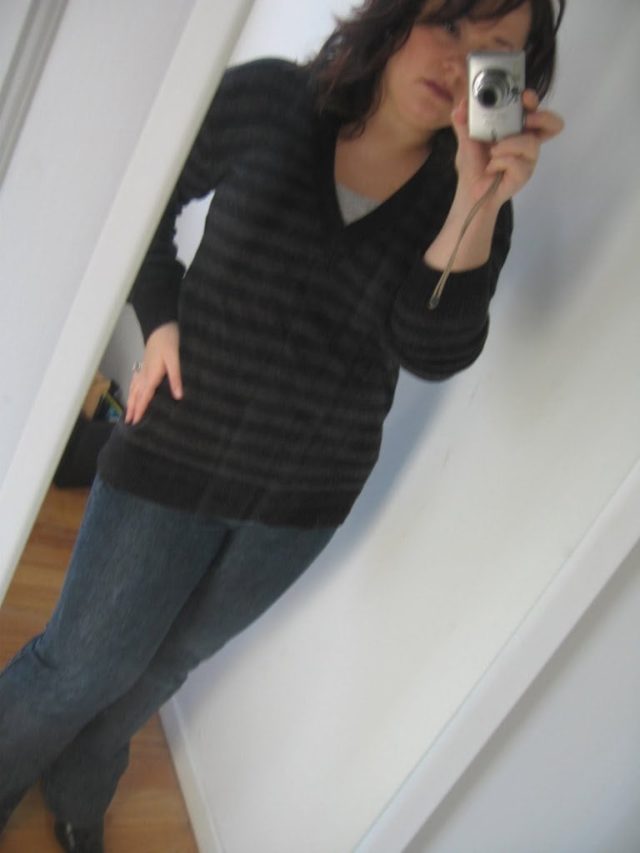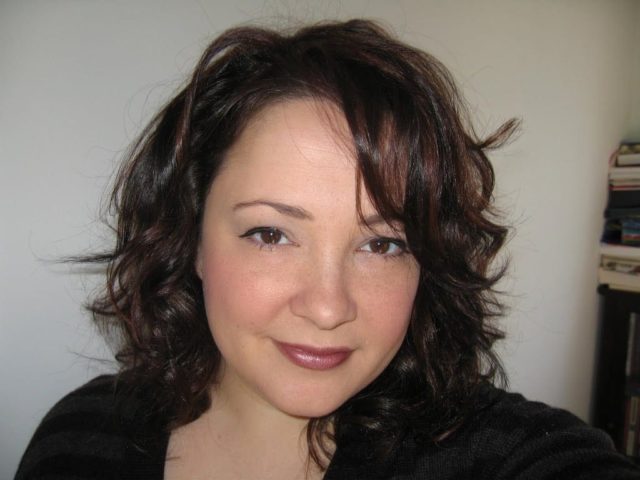 Today I am going to a hockey game in the city after work, so wanted to look appropriate for both events. Black and gray fuzzy stretchy v-neck sweater tunic from Banana Republic, gray ribbed tank from Old Navy underneath, denim trousers from Gap, black city boots from Impo, silver cuff bracelet.
You may have noticed that I haven't been wearing silver hoops lately. My large ones were in my purse in the front pocket (very structured pocket), yet when I took them out a few weeks ago, one of the posts was missing. Not in the pocket, nowhere to be found and the earrings not wearable. My medium hoops, I remember taking them off one evening and putting them on my bureau. The next morning, only one was there. Not sure if it fell on the ground and got lost or even eaten by the dog, but two weeks later I still cannot find the missing hoop. As for the Nordstrom dangly earrings, well one fell out mid-day without me noticing it and I have not been able to find it. This is terribly frustrating because I have had the medium hoops for years without an issue and don't usually lose jewelry. Top this off, I am trying this month to not buy anything that is not necessary. Just gas, groceries and replacements for things I NEED. yes, I love me some silver hoops and it sort of makes me ME, but I don't NEED them… though i do feel a bit naked….
Anyway, today is a far better hair day. Washed and conditioned with my beloved Kiwi, added Suave Professionals healthy Curls mousse, scrunched and dried with a diffuser. I then hit random sections with a curling iron to give definition. I then lightly brushed out the curls with my wood-bristled brush, used the curling iron to straighten out the bangs a bit, then hit the whole thing with some Sebastian Shaper Spray to keep it in place.
Makeup started with my Smashbox Primer since it will be a long day. Over it is L'Oreal True Match foundation in C3 and a touch of concealer around the eyes in W4-5. On cheeks was the Smashbox Soft Lights in Tint on the apples, then Nars Orgasm blush applied over it also on the apples. On eyes, I took my Maybelline shadow quad and ran my brush over all the muted grayish shades and then applied to the lid, curled the lashes and applied DiorShow Unlimited mascara in Black and then a nice swoop of Maybelline's Ultra Liner in Black on the top lash line. On lips is Revlon's ColorGlide in Rum Radiance.