This article may contain affiliate links; if you click on a shopping link and make a purchase I may receive a commission. As an Amazon Associate, I earn from qualifying purchases.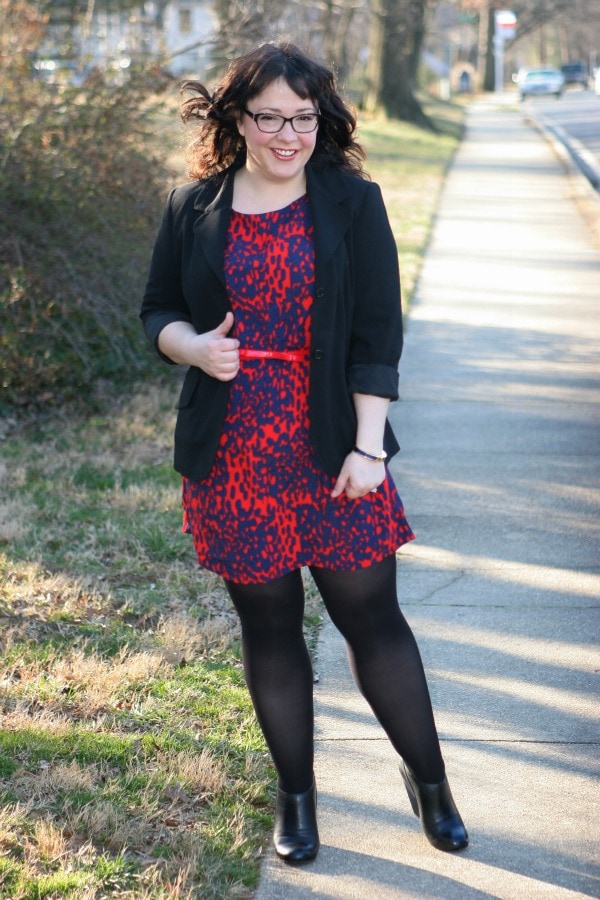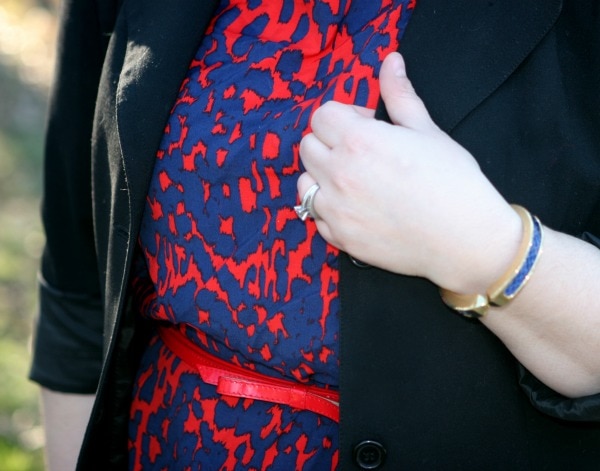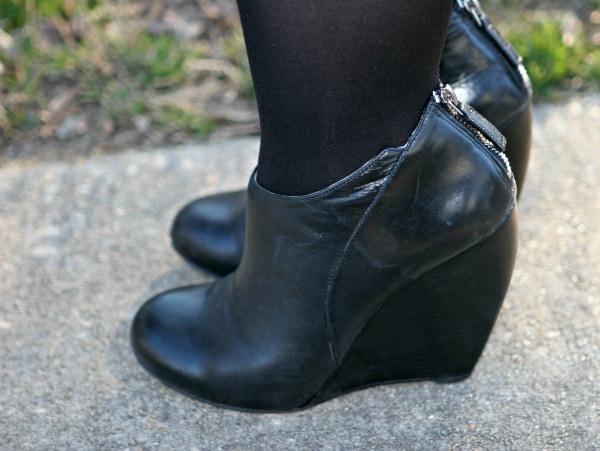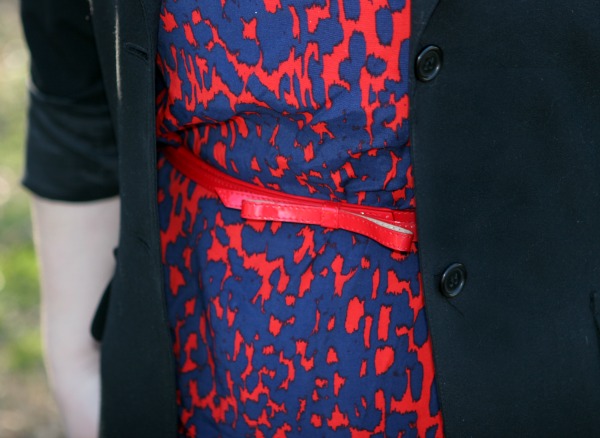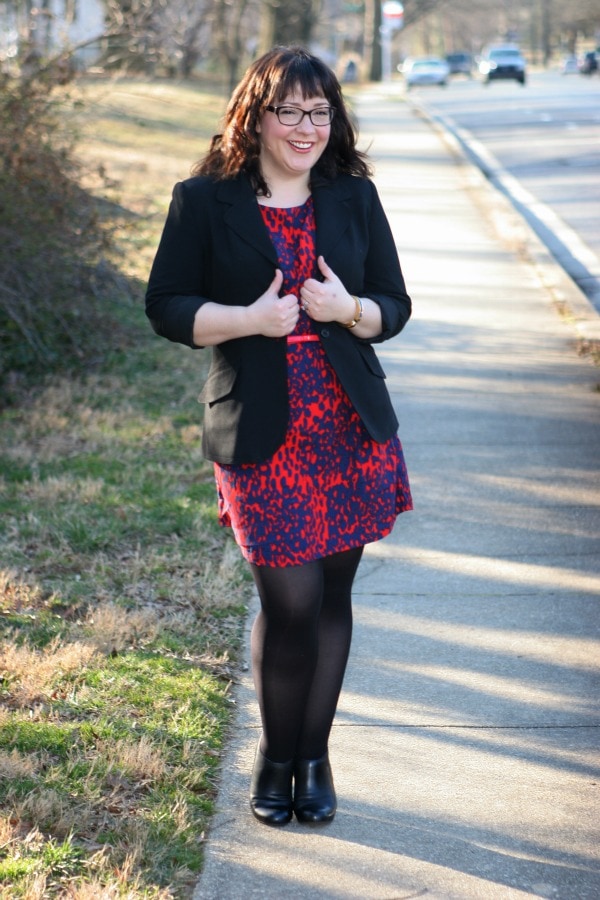 I never have believed in the "rule" that you can't mix navy with black (even wrote about it here). In fact, I think black does a great job of making navy pop and look less ordinary. This shift dress is adorable on its own, I have worn it with a wide black belt, and tried it today with this cute little belt I have had for a while yet rarely wear (think this is actually the last time). I think the black tights and jacket not only make it winter-appropriate and work-appropriate, but also make the pattern pop.
As a reminder, it's Gwynnie Bee's first anniversary, but YOU are the one to get a present! To celebrate Gwynnie Bee's anniversary, they are offering new members receive an extra one month one garment upgrade + 30 day free trial (valid until March 7th). If you are already a member, refer your friends with your personal referral link to earn free months of Gwynnie Bee! If you're not a member, click on this link and say Wardrobe Oxygen referred you to get the great deal!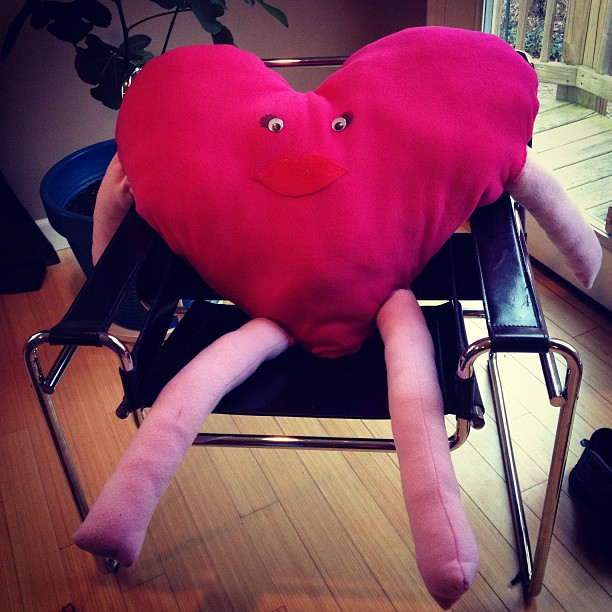 How was everyone's weekends? We were THRILLED to have the first weekend in eons with nothing scheduled. Emerson all week has been asking for a "Val." This is a character from one episode of Doc McStuffins and for some reason she has become obsessed. I watched the episode with her and saw it was essentially a stuffed heart with arms and legs and thought… I could make that. She asked for Val to be big, which made it even easier for me to make. So Saturday after her ballet class, Emerson and I headed to the local Jo-Ann and got the supplies. I was surprised that she wanted on sale fleece for the body instead of faux fur, and together we figured out glittery felt to make lips, a set of googly eyes, and some purple remnant satin for a bow on top of her head. I don't have a serger, but I triple-sewed each seam and hand sewed the limbs to keep them sturdy. We made lashes from some landscaping fabric (thanks to Karl for the brilliant suggestion). I wasn't sure exactly how I was going to do the hands and feet, but Emerson decided Val didn't need them and didn't even need a bow. It was fun dusting off the sewing machine for the project, and fun to have the time to do it with Emerson. She LOVES Val, and has been sleeping on her, lying on her to watch TV, and dragging her all over the house.  You can see all the pictures of Val and the rest of my weekend on my Instagram account!
Note: I do get a commission on all new Gwynnie Bee memberships that mention me at sign up, but have chosen to partner with them because I really do believe in the company, the program, and love how much they love us clients!
Follow Me | Twitter | Facebook | Instagram