This article may contain affiliate links; if you click on a shopping link and make a purchase I may receive a commission. As an Amazon Associate, I earn from qualifying purchases.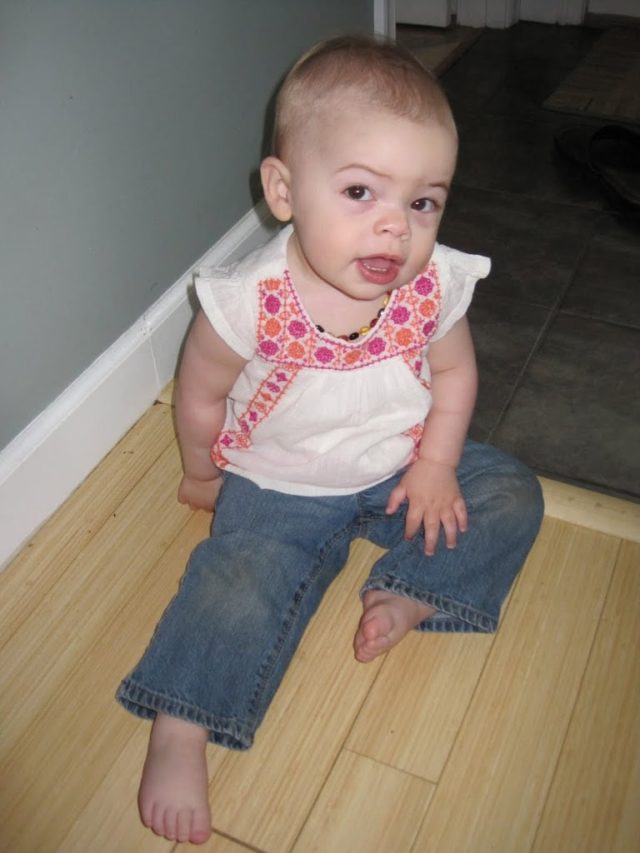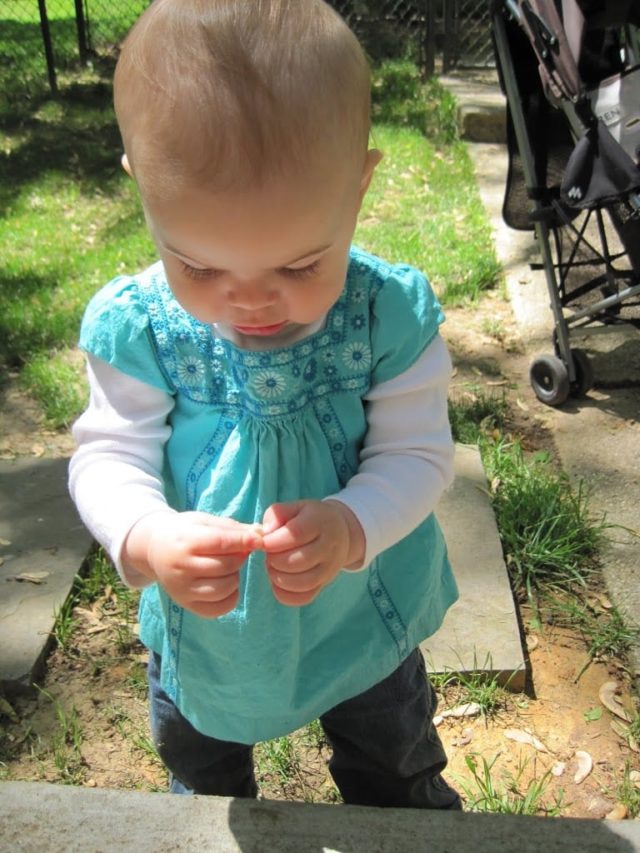 When Emerson was little, I didn't understand why one would buy a baby cute clothes that were expensive. I mean, it was like a month and then the garment no longer fit! And then add to it spitup, pee, and regular washings, cute clothes weren't worth it.
Well Emerson is starting to walk, spends more time upright than lying on the floor (though now she lies on the floor for fun, not because she can't get herself around). She plays in the yard and in playgrounds and at her local Mamas and Papas playgroup. When we visit friends and family, she is toddling around their homes, no longer napping in the Ergo or car seat. Now… it's worth it to get clothes that aren't just durable knits.
Luckily, it's not too hard to get cute clothes on clearance. I am a huge fan of Gap and Old Navy for kids clothing. They always have cute stuff (like these two tops and pairs of jeans) on great sales, and since I have a Banana Republic Visa, I get free shipping and notification when they have their 30% off sales.
Now, dressing Emerson is fun. I can buy her clothes that I think are cool – not a bunch of candy colored ruffled knits that say, "Hug Me!" all over them. She also seems to enjoy them – she loves the top in the first picture (taken this morning) – she plays with the emboidery and when I take it out of the drawer she says, "Ooohhh!"
I just wish they had that ivory and pink embroidered top in MY size!