This article may contain affiliate links; if you click on a shopping link and make a purchase I may receive a commission. As an Amazon Associate, I earn from qualifying purchases.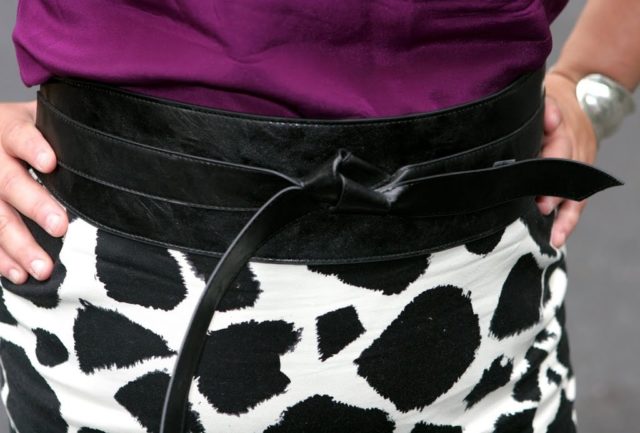 Silk Shell – Halogen
Belt – Another Line
Skirt – LOFT (no longer online though you may find in a store near you)
Pumps – Nine West (no longer available – similar)
Silver cuff and hoops
We need a new mattress. We needed a new mattress right after buying the one we have. Note to all – do NOT buy a mattress when you are eight months pregnant, you will regret it. Our current mattress, which was pretty darn pricey is more uncomfortable than sleeping on the floor. I wake with back spasms and pain and lose circulation in various limbs. To sleep semi-comfortably I need to have a pillow between my legs and a comforter doubled up under me like a mattress topper. This is for a mattress that already has a memory foam topper built into it. We slept on a run-of-the-mill Sealy Posturepedic
in Vermont that was pretty comfy and I think we're going to go that route (especially since we can't afford another pricey mattress and the one we have is technically fine, no warranty breaking etc.).
Anyway, this mattress rant is because I woke at 3am today and couldn't get back to sleep because I was in such pain. So I ironed this skirt (you can tell how easily it creases since it's wrinkled a bit in these pics) as well as other items, I cleaned my fridge, did a load of laundry, watched a recap special for Jersey Shore and caught up on some current vids on VH1 while lying on my far more comfortable decade-old loveseat. Oh, and I got feisty and pulled out the flat iron for my hair. The smile? Oh that's thanks to about a gallon of coffee!
Follow Me | Twitter | Facebook