This article may contain affiliate links; if you click on a shopping link and make a purchase I may receive a commission. As an Amazon Associate, I earn from qualifying purchases.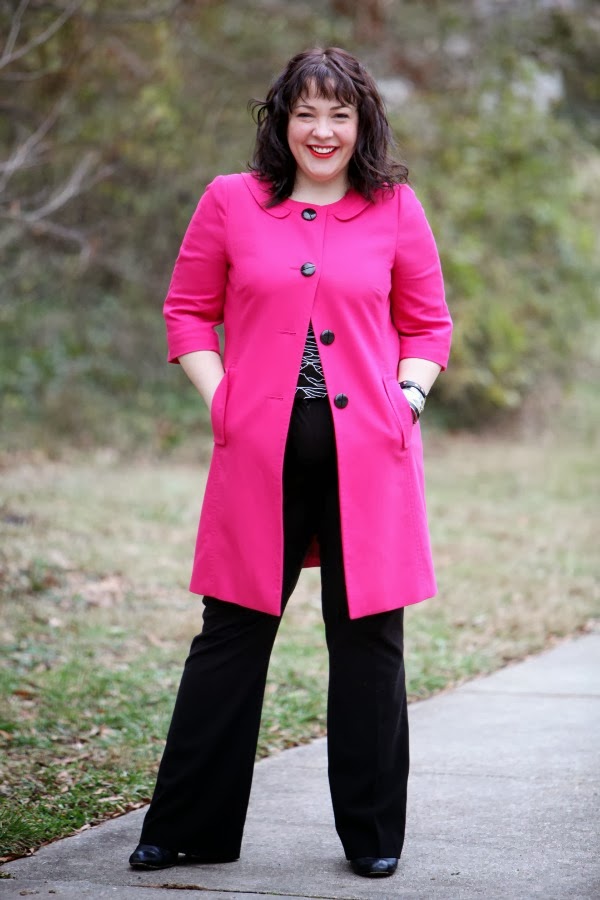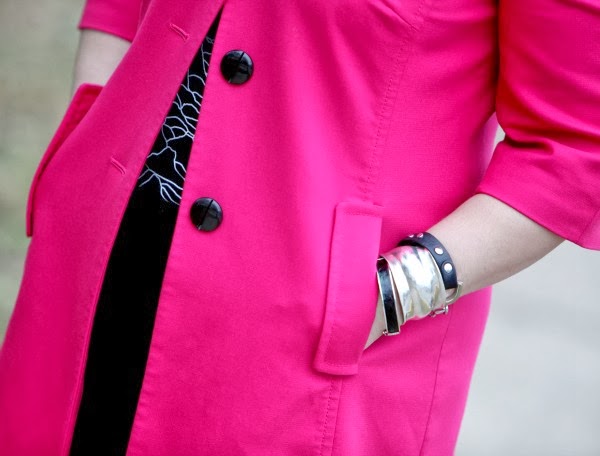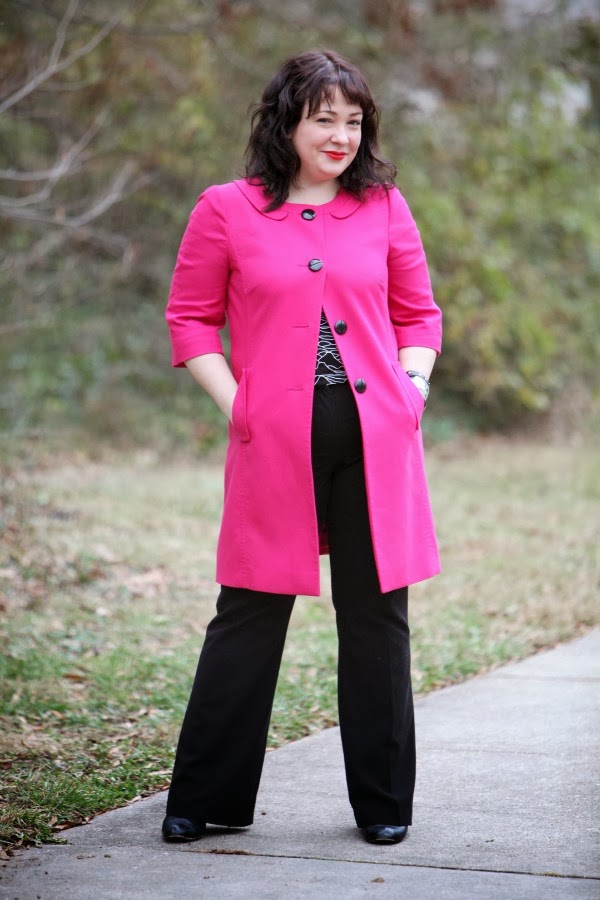 Outfit posts in the dead of winter suck on many levels. You're shivering when you're supposed to be smiling, the lighting sucks, the wind is fierce, and no matter how much blush you wear you still look like death. When I left the house I had lovely piecey waves and straighter bangs, crisp NARS Heat Wave lips and felt quite sassy.  By the time we finished taking these photos, my hair had gone into Mom Hair territory and I had Heatwave on my teeth, my chin, above my lips, and my fingers.  It's ridiculous, I wear bold lipcolors on a regular basis and have several NARS lipsticks I wear, but Heat Wave somehow turns me into a middle schooler who hasn't mastered the fine art of cosmetics.
And yep, my hair is different.  I know our hair textures are completely different, but I went to my stylist Kathleen with pictures of Octavia Spencer with bangs (have you seen her on the cover of Hollywood Reporter? So good!).  Kathleen encouraged me to keep most of my length, and made the bangs a bit thinner because she knows 9 times out of 10 I end up swiping my bangs to the side.  Before I went outside, the bangs did look more Octavia-esque and this weekend I did swipe them to the side and wear my hair straight.  I really like the hair with glasses and bold lips… though next time the chosen color will likely NOT be Heatwave!
Follow Me | Twitter | Facebook | Instagram