This article may contain affiliate links; if you click on a shopping link and make a purchase I may receive a commission. As an Amazon Associate, I earn from qualifying purchases. 
Last night, my sister hosted a Passover Seder. The day was very warm, and I knew it would be warm in my sister's house with all the guests, so I did a quick change before heading over.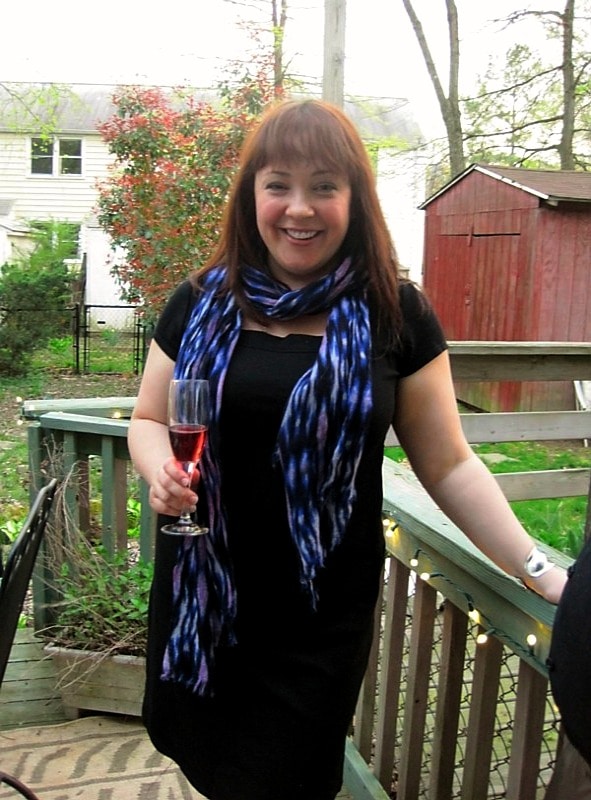 Black ponte dress – Ann Taylor (at least three years old – found in the attic this weekend)
Scarf – Ann Taylor
Booties – Miss Sixty "Jaiden"
Silver cuff
The weather was perfect so we spent our time before sundown outside on the deck, and then enjoyed the meal with the windows open. A few pictures from the evening (my camera was dead so these are some pictures I snagged from my mom's Snapfish album):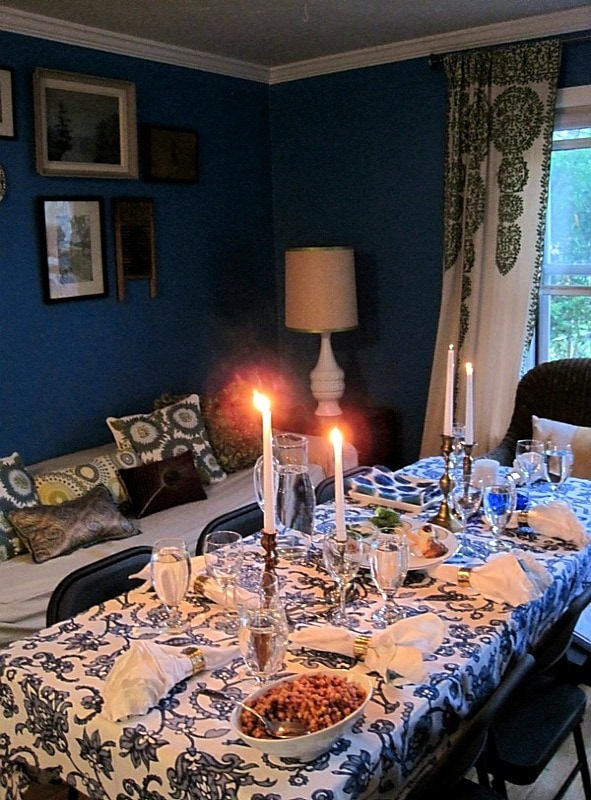 My sister's house, ready for the Seder. She had another table perpendicular to this one, same pretty tablecloth. You can see the haroset ready to be served!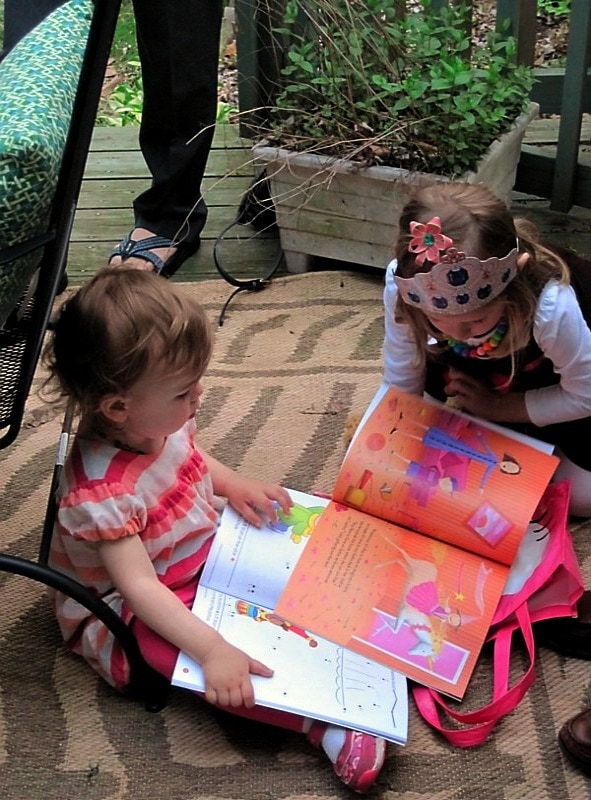 Emerson and her new friend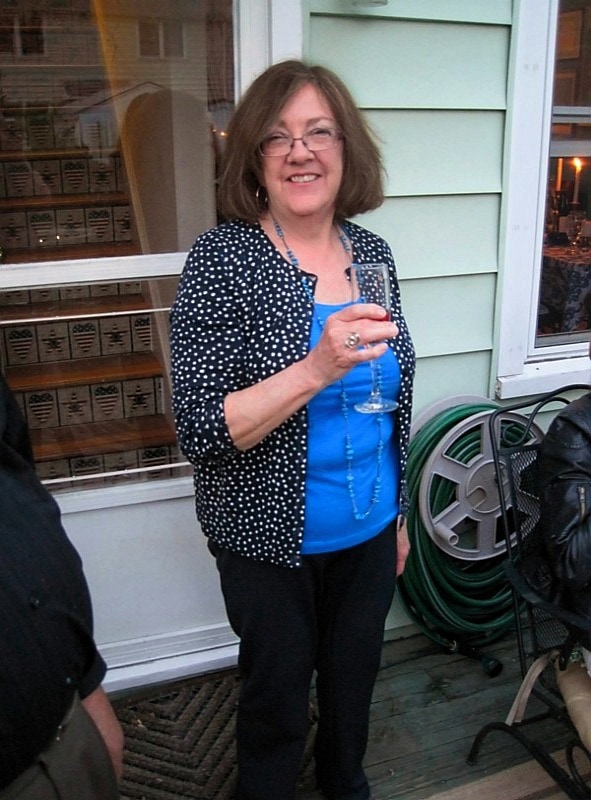 My lovely mom – I made her pose like I do for the blog. You can see where I get my love for bright colors and great accessories!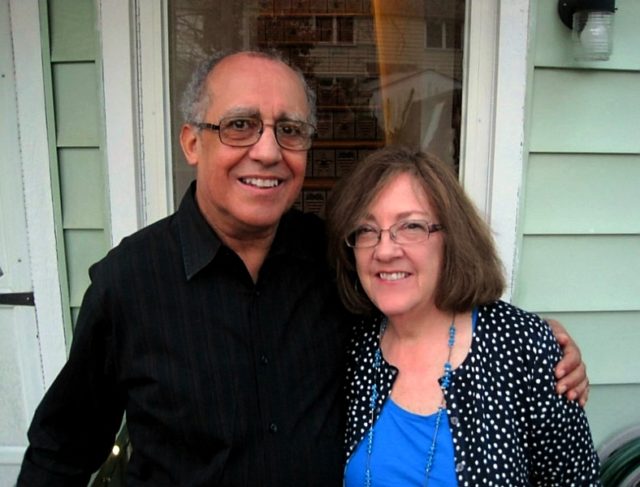 My mom and her boyfriend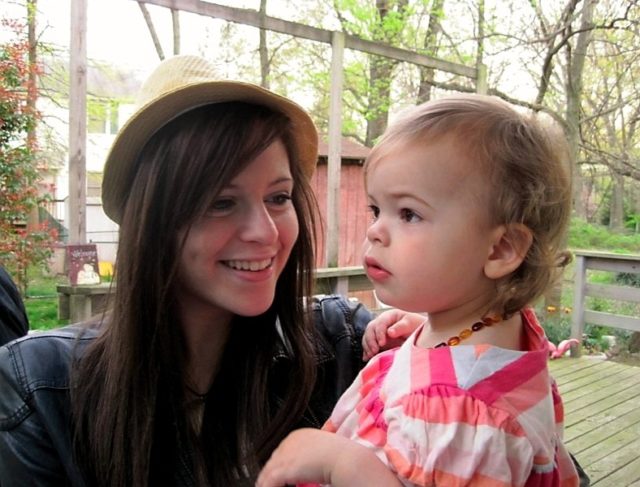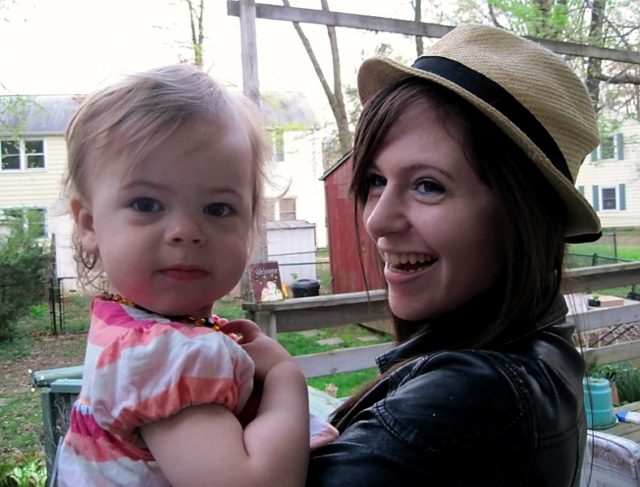 My cousin and Emerson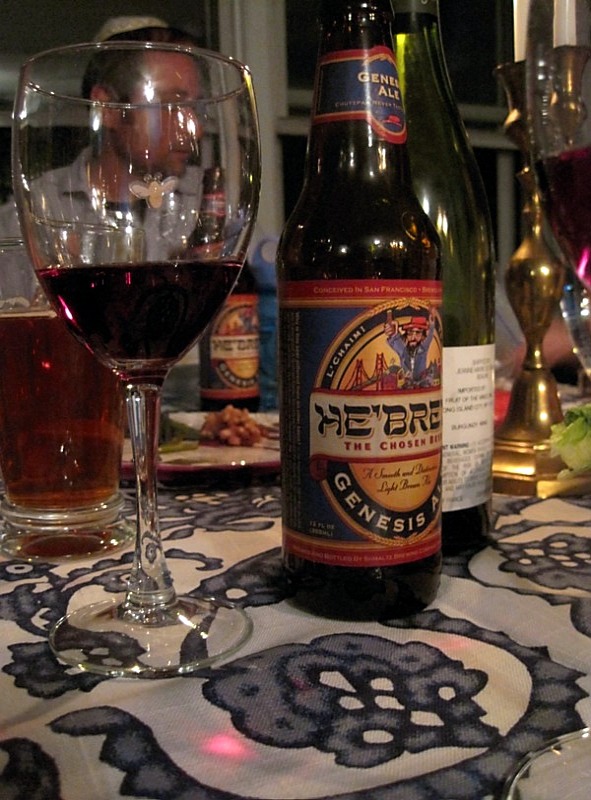 A fun beer for Passover…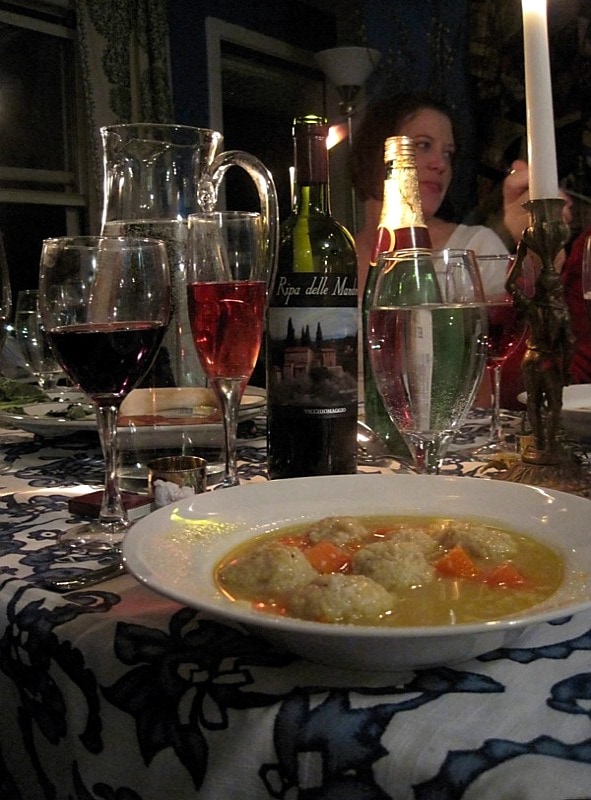 My sister made the most amazing matzo ball soup – in fact the whole meal was amazing. The brisket was divine (and fabulous for my lunchtime sandwich today!)
Our friend brought props to represent the ten plagues – he passed out things like little wind-up frogs, dry rice to represent lice, ping pong balls for boils, and had his daughter (seen above playing with Emerson) run around and stamp each of our hands with a cow stamp to represent murrain (cow plague).
It was by far the most entertaining Seder I have ever attended. The group was a great combination – some of our cousins, my mom and her boyfriend, and several friends. Emerson and my husband had to leave before the meal because Emerson was very tired and it was past her bedtime. However, I was sure to bring home a big doggy bag so they can enjoy all the deliciousness today.
It was a great time, so nice to share the event with family and friends, and as always my sister was the hostess with the mostess!
Follow Me | Twitter | Facebook