This article may contain affiliate links; if you click on a shopping link and make a purchase I may receive a commission. As an Amazon Associate, I earn from qualifying purchases.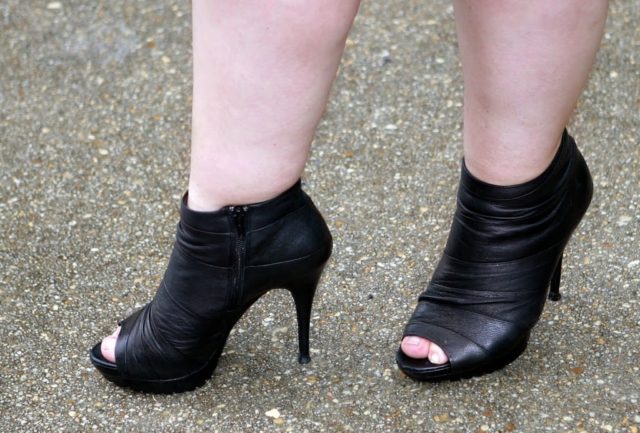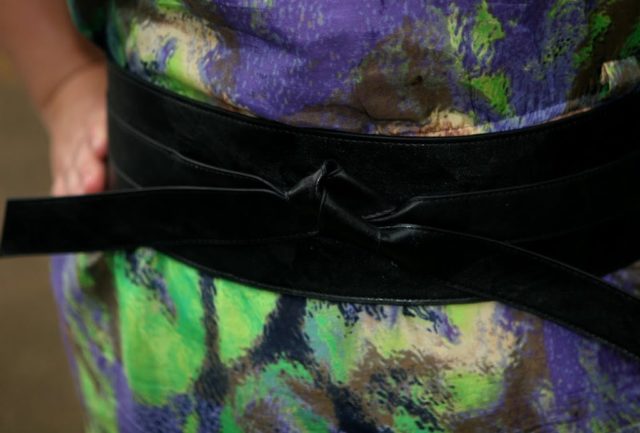 Green and purple print silk dress – Jack and Ginger
Black belt – Another Line
Black ankle booties – Miss Sixty

Silver cuff
Hello all, I missed you! I got back into town Monday night but took two additional days off work so I could reconnect with Emerson and decompress after the insanity which is Bonnaroo.
I will be doing a full post on Bonnaroo 2011 – what I wore, who I saw, what I did but I just have to say this year was amazing. The splurge for VIP was well worth it. I totally felt my age this year, but not in a "woe is me, I am an old fogie" but more like, "I'm older than most folks here. I still rock, but I appreciate my creature comforts." I went with my sister, our friend Sarah and my husband and I think we all had a great time without being utterly depleted and destroyed by the end of the festival thanks to VIP.
It was nice to come home to Emerson, who seems to have grown a foot and doubled her vocabulary since we left. Yesterday she got her first "real" haircut from my stylist Kathleen at Bananas Hair Salon and I think she looks like a blonde toddler version of Amelie. 🙂 What's also nice about a vacation is that you come home and look at your house with fresh eyes. I have to say I love my home, it's so cozy and personal and it felt good to sleep in my own bed again!
Follow Me | Twitter | Facebook