This article may contain affiliate links; if you click on a shopping link and make a purchase I may receive a commission. As an Amazon Associate, I earn from qualifying purchases. 
Why do you wear what you wear each day? 
Where did those items in your closet come from? 
Why did you choose them?
We all have choices on what we want to wear, how we wish to be perceived, how we want to look. The last thing I wish to do on Wardrobe Oxygen is force everyone into cookie cutouts of one another. Personal style is a very important thing – a way for you to express yourself, explain yourself, be yourself, and love yourself. My personal style will not be the same as yours, and that is a good thing.
In this society, we have to wear clothing, and whether you like it or not, you are judged by your appearance. It is your decision on what you wish that perception to be, and who you wish to impress.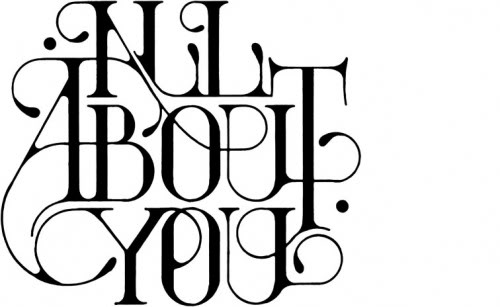 Impress the VIP – YOU!
Who cares what anyone else thinks; top priority is your own opinion. I offer fashion advice in hopes that each woman reading will fall in love with their reflection. The only way you can do that is by recognizing how gorgeous you are, and dressing to celebrate your individual beauty. That may be by wearing a sari or sequins, tencel or a tiara, a caftan or cargo shorts.
Today I was driving home from running errands and I saw a woman of a certain age walking down the street. She had on cropped white linen trousers, tan nubuck slide-style athletic sandals, and the most gorgeous salmon pink slub-knit Henley tunic that made her pale skin and silver hair glow. As I got closer, I realized it was one of my neighbors, who is usually seen in shades of gray, tan, and cadet blue. The pieces she was wearing were perfect for her lifestyle – lightweight, breathable, great for walking and working at home. However the change from muddy drab colors to such crisp flattering hues made such a major change to her overall look and how she is perceived. She looked younger, happier, healthier. I stopped to tell her how much I liked her in that color and she admitted it is one of her favorite shades but rarely wears it because she fears it shows dirt. Then she said, "I just realized I am 86, why miss out on pink at this age? I like pink, I am going to wear pink, stains be damned."
Stains be damned; society be damned. Wear what makes you feel great. Wear your favorite color, your favorite fabric, your favorite silhouette. Wear it with pride and confidence. This is not the same as wearing your yoga pants because they are so comfy or your ugly Quacker Factory sweater because your Nana bought it for you and she passed on and it reminds you of her. Wearing what you want is making a conscious decision to choose items that flatter your body, your life, and your soul. Picking a wardrobe with as much passion and thought as you would for the paint color of your bedroom, the make and model of your new car, the anniversary dinner you are cooking for your mate. Your money is precious, your time is precious, your body is precious. Use care and thought with each purchase. Perfect clothes can come from Walmart or a thrift store; they can be hand-made, consigned, swapped; they can also come from tony boutiques and chi chi department stores. Perfect clothes come in all sizes, all styles, all price points.
You shouldn't eat crap just because it's cheap and convenient; doing so can cause health issues, obesity, and boredom. The same holds true for clothing. You don't need 10 pairs of jeans 15 tee shirts, a dozen pair of shoes. Get rid of anything that doesn't fit your body, your life, or your personality. Then just shop slowly, with care, with passion. Shop to love your reflection. Once you have a wardrobe that you love and loves you in return, only then can you even consider the opinions of others.
Impress your Boss
Look around your office and you will see that different categories of employees seem to have their own dress code. The interns, the IT folks, the head honchos. I will always remember what a previous boss (and a very successful and stylish one at that) told me, "Dress not for the job you have, but for the job you desire."
So your neighbors in the cubicle farm get away with wearing wrinkled khakis and faded tees to work; that doesn't mean you should if you wish to grow with your company. Any day you leave your house, you could have a date with destiny. There is no more likely place for that to happen than in the workplace. You never know who may come to visit, when you may meet a future employer in line at Subway, who you may sit next to on the subway.
Are you good at your job? Then show it by dressing for the job you SHOULD have. Love your job? Show your company respect by dressing above the dress code – you may be the next one chosen to represent the company in a meeting, interview, or office tour! Do you hate your job? All the more reason to dress for respect – show that you are putting your all in to the position while surfing Monster.com for a better 9-5. And as previously mentioned, you never know who you will bump into – may be a person offering you your dream job and it would be dreadful for destiny to make a date with you and you're in ill-fitting chinos.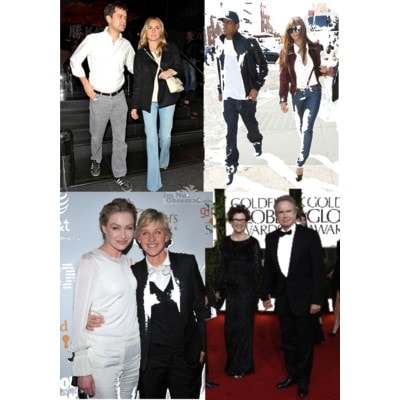 Impress your Mate
I don't believe in dressing to attract a mate. To dress in a way that can be seen as sexy, provocative, flirtatious usually means donning clothing that makes you feel exposed, awkward, and not yourself. Mom was right – be yourself for there are people who will love you for you.
However, studies have been proven that some fashion trends just don't attract a mate as well as others (hello Man Repeller!). This doesn't mean you have to stop wearing that which you love, you just need to decide if you are giving off the first impression you really want.
I recently read a magazine article where a woman who has worn flame-red hair and lips for years tried a stint as a brunette and one as a blonde. She found that she was far more approachable with brown hair and more subtle of makeup, and was seen as intimidating in the blonde hair and too wacky/wild with the red. She realized that the first impression she was giving with the red hair was not true to her self, and decided to go brunette for the long run.
Often personal style can become a costume. When you love a certain look, it's easy to get passionate and even obsessed with it. You go from having the occasional vintage dress to looking like a perpetual kitchy chick; from liking the look of matte red lips to being "Jane with the Red Lipstick"; from wearing the occasional ironic tee shirt to being "Sally with the Goofy Tees". Wouldn't it be great to be known as YOU? This isn't saying that you should lose your interests to attract a mate – on the contrary. It's just that you should let your clothes overshadow your personality. You want to be known for your wicked sense of humor, your ability to learn foreign languages so quickly, your mad skills in the kitchen, your infectious laugh, how you can quote every single John Hughes film line by line.
Find a good, honest friend and ask their opinion. Look at yourself and your closet and see if you are hiding yourself behind your clothes. A mate is looking for love, not a fun closet. Sometimes you need a good friend or honest stranger to tell you that which you cannot see for yourself.
When you feel great about how you look, others can tell. Just having confidence makes you so much more attractive to others. A dazzling smile can lure people in far better than a short skirt or low-cut blouse.
Impress your Friends
Your friends love you for you, but it's a heck of a lot more fun to hang with you when you feel good about yourself. When you dress appropriately for the situation, and for your body, you can focus on the situation and the time with your friends.
Dress to show respect to your friends. When they invite you to a barbecue, don't wear a silk dress that won't let you sweat, sit at an old picnic table, and munch on a hot dog. When you attend their baby shower, wear nice slacks or a dress to show respect for them and their event. If you accept a hiking and rafting trip, make sure you and your friends have fun by wearing the proper footwear, sunscreen, and clothes that keep your comfortable.
When you dress inappropriately for a situation, you are uncomfortable, and the hostess usually ends up uncomfortable. When you have to sit on the sidelines while everyone else joins in on a game of touch football, you wear street clothes to a pool party, or your sprain an ankle wearing delicate shoes on a camping trip, you're not just ruining your good time but the good time of others who have to care for you.
Certain types of events will always come up in your life; prepare for them. Live near the ocean? Take the time to find flattering swimsuits, coverups and shoes to enjoy beach living. Live in the city? It's possible to find stylish shoes that will also let you comfortably walk several blocks or dash after the train. Have a relaxed group of friends? You may not need that one-shouldered sequined cocktail dress, but it may make more sense to use that money for some great-fitting jeans and beautifully-made cardigans.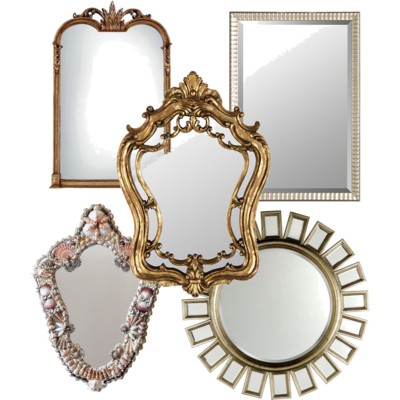 Impress the Mirror
A true test of your wardrobe is the unexpected reflection in a shop window or store mirror. Are you a wrinkled, rumpled mess? Do you like what you see? How do you look in prints? In white shirts? In maxi skirts? It's easy to suck in your gut and twist your torso to look great in your bedroom mirror, but true style lasts more than five minutes. When you get home, before you change your clothes check out your reflection in the mirror. How did you fare through the day? Are those linen pants that looked so crisp at 8am now look like a garbage bag? Is your bra properly supporting your breasts and flattering your figure? Is that dress really the right length, or should you take it to the tailor to lop off an inch?
When you love yourself, and love how you look, you feel good and that feeling is expressed to others. Dress to love your body, your personality, your soul. When you are true to yourself and show the world how gorgeous you are… people will notice. And they will be impressed.
Follow Me | Twitter | Facebook