This article may contain affiliate links; if you click on a shopping link and make a purchase I may receive a commission. As an Amazon Associate, I earn from qualifying purchases. 
Wow, it's been a while since I have done one of these posts! It's a mix of holiday craziness… and me just not purchasing as much. The medical bills put a dent in my spending, but also I'm feeling better about what I own and just don't need as much. And to be honest I've been pretty "screw it" with my work fashion. I love my job, I love who I work with, but there's been a lot of change going on and I never see clients these days unless it's on a webcam so I've gotten more casual with my attire (but have had to up my hair and makeup game!). So anyway, on to the recent hits and misses!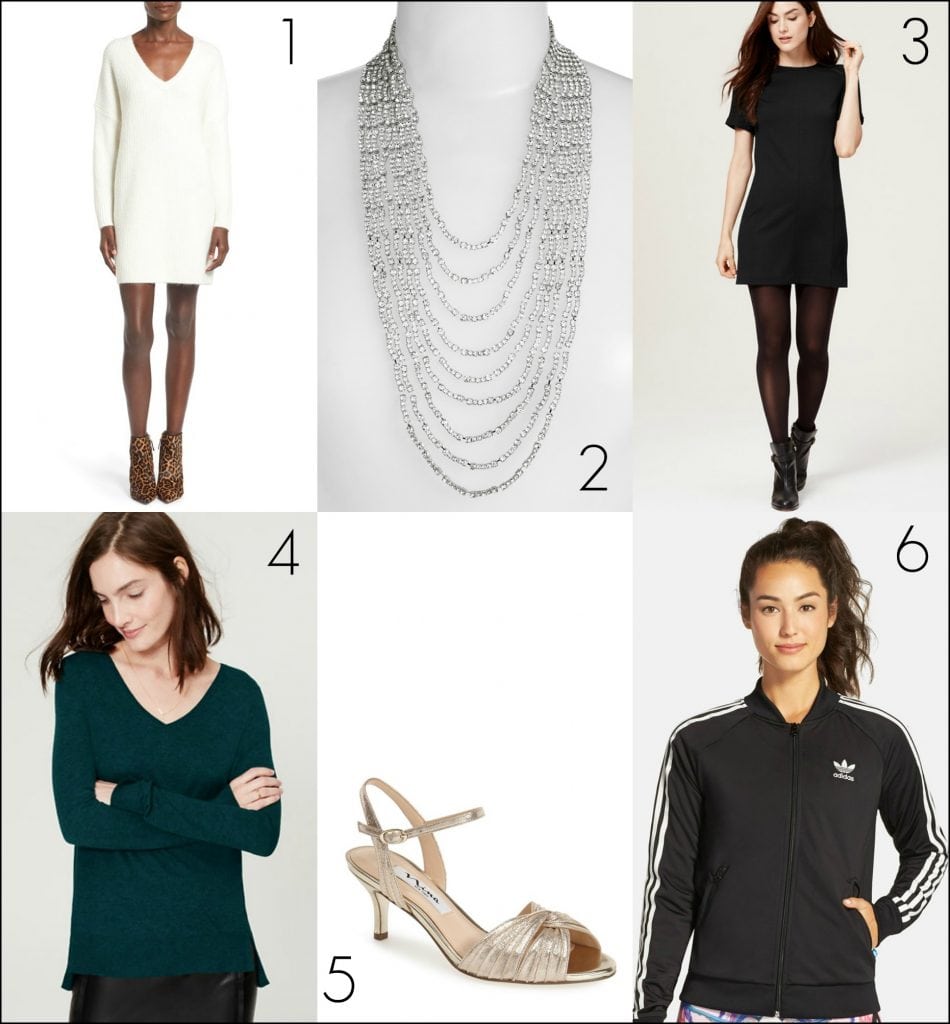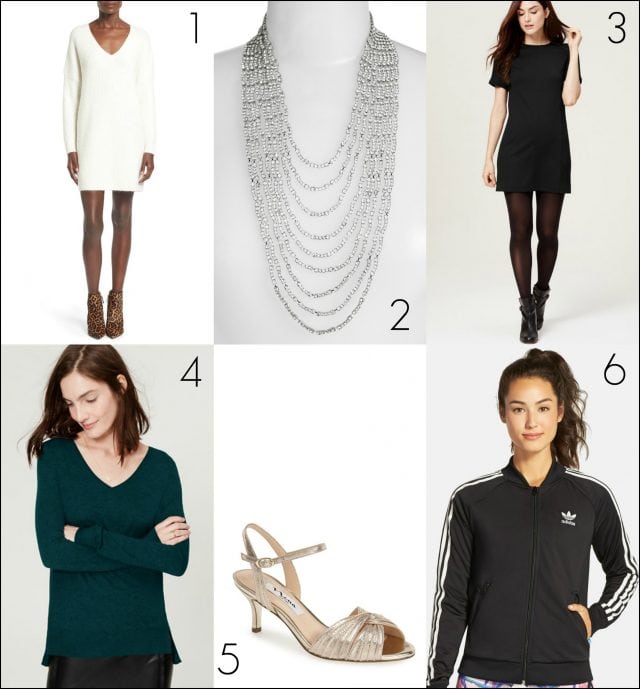 I'm wearing this as I type this, so obviously I consider it a hit. However, it's not a hit when it comes to figure flattery. I bought a Large, and it's big. Like borrowed my 2XL boyfriend's sweater big. I thought that maybe I should return it for a medium, but I like this oversized ridiculous look and I think a Medium may be too short. I can have it be off the shoulder, or wear as a V-neck. I'm wearing it with black fleece tights and ankle booties and my silver chains and messy beachy hair with some smoky eyes and I like the effect, though I know it likely makes me appear shorter and wider than I really am. Sometimes you just have to screw figure flattery and winter is the perfect time for that. I bought this in cream and it's a soft ivory color with a tiny bit of a luster. If you have sensitive skin you may find it itchy. It's opaque enough to not need a layer, but on a blustery day you may wish to add a silk cami or full slip for some wind resistance. If you're taller, it may end up being more of a tunic, which would still be uber cute and slouchy. And the sale price is insane.
I featured it in my Nordstrom sale post and sadly it's sold out. Do I need this necklace? No. Is it awesome? HECK YEAH! It's even cooler in person, all sparkly rhinestones. I considered for New Year's Eve to wear with a black ponte dress and two rhinestone cuffs I own. It was a serious contender, this necklace makes an outfit.
I bought this on clearance, final sale and with a promo code so it was around $20. I know how I fit in LOFT, I know I like ponte, it seemed like a win. This purchase made me realize LOFT is not for me. The dress does not fit like any other LOFT dress I own; it's short (I got a 14 regular and it's a good inch above my knee), it's cut completely straight so it was a bit snug on the boobs, loose on the waist, and bunched weird above the rear. I sold it NWT on Poshmark since I couldn't return it.
I bought this in Deep Turquoise Melange. I kept it, but mainly because I got it for $25. If it cost more I would return it because this is not worth more than $25. It doesn't look or feel like cashmere, it's that kind of knit that gets all wonky and stretched out if you line dry it but will shrink if you put it in the dryer. I wore it twice and now not sure what to do because it needs to be laundered. And the color isn't nearly as rich and pretty as it is on the web. At first I was surprised by the positive reviews for this sweater considering my opinion, but I feel this is because as I mentioned above, LOFT isn't for me. It's for a college student or someone straight out of college who would find this sweater to be utterly awesome because it is in comparison to something from Forever 21. It is slouchy without making you look big and lumpy, I wore it once with my leather-front ponte pants and once with skinny jeans and boots. But it's not anything amazing; I can find better quality at other stores for the same price.
On my desperate search for a NYE look, I realized I didn't have a pair of dressy heels in a wearable height. Sure I have high ones that look pretty but end up being taken off by time I'm hitting the dancefloor at the wedding reception, but nothing I could wear for a couple hours of standing with a glass of champagne in my hand. I have short toes, strappy shoes usually leave my pinky toe hanging out all awkwardly. I also have puffy feet from walking on my toes as a kid so the strap over the toe area is often too tight, even with wide width shoes. These shoes from Nina looked promising because there wasn't a thin strap; my pinky toes would be covered up and happy. I got them in wide. They aren't the kind of shoes that will make people gasp and ask where you got them, but they're sparkly and well made and comfortable and a nice low heel that I can wear for hours. They have a bit of a retro look to them. My pinky toes are happy, the top of my foot isn't losing circulation, and the color is subtle enough to go with a lot, elongate my leg, and not draw a ton of attention. It says it's a 3" heel but it's more like 2.5". This is a great shoe if you need a pair of dressy heels, desire a shoe that isn't frumpy but is also comfortable. I bought them in Light Gold, but they also have the shoe in satin in a couple good colors (especially if you're trying to coordinate with a Mother of the Bride or Bridesmaid dress).
It was on clearance, I bought it on a whim, then went on Amazon to see if I could find it for Karl and Emerson. I found them, ordered them, and was going to give them as a family Christmas present but then told Karl about them and we decided to open them early and make it out Christmas card. I've always wanted one, ever since I was a kid. So far I've only worn it on a hike on a warmer day, but have tried it with pencil skirts and other unexpected pairings and really love it. Karl wears it as a light jacket, and Emerson wears hers all the time, though it's is a bit big (I figured I'd go larger so she can wear it more than a couple months).  As an FYI, the one I got from Nordstrom is much nicer than the ones from Amazon; it has a mesh lining, is a bit heavier in weight and has the logo on the back. The others are fine too, but unlined and only the logo on the front.
Have you had any hits or misses with recent fashion purchases? Share or warn us in the comments!