This article may contain affiliate links; if you click on a shopping link and make a purchase I may receive a commission. As an Amazon Associate, I earn from qualifying purchases.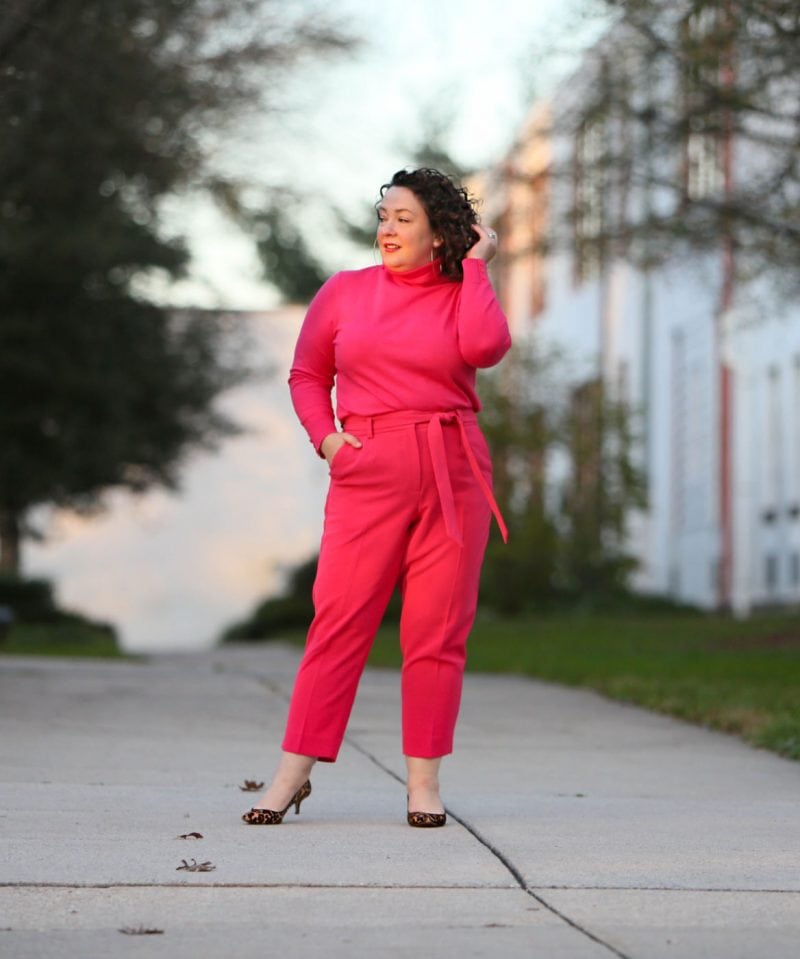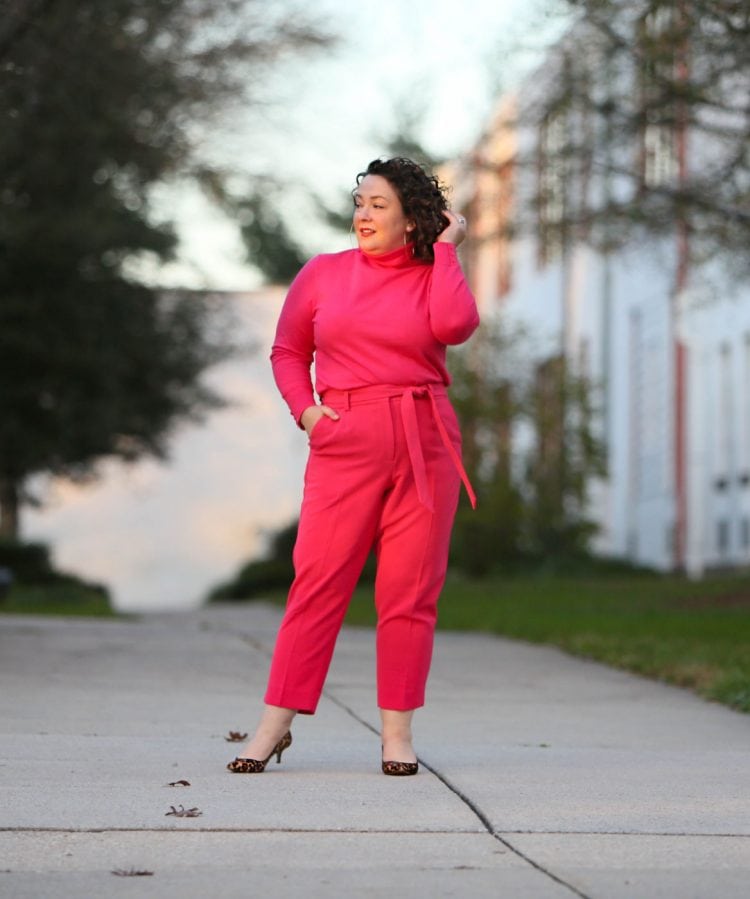 Recently I wrote about how frustrated I am with the colors available in current fashion. If the world is on fire, why are we dressing in shades of pureed baby food? I personally crave color to fight against the sadness, isolation, frustration, and awfulness of this year. I was psyched to see that Talbots is offering a riot of color along with plenty of neutrals for those who prefer them.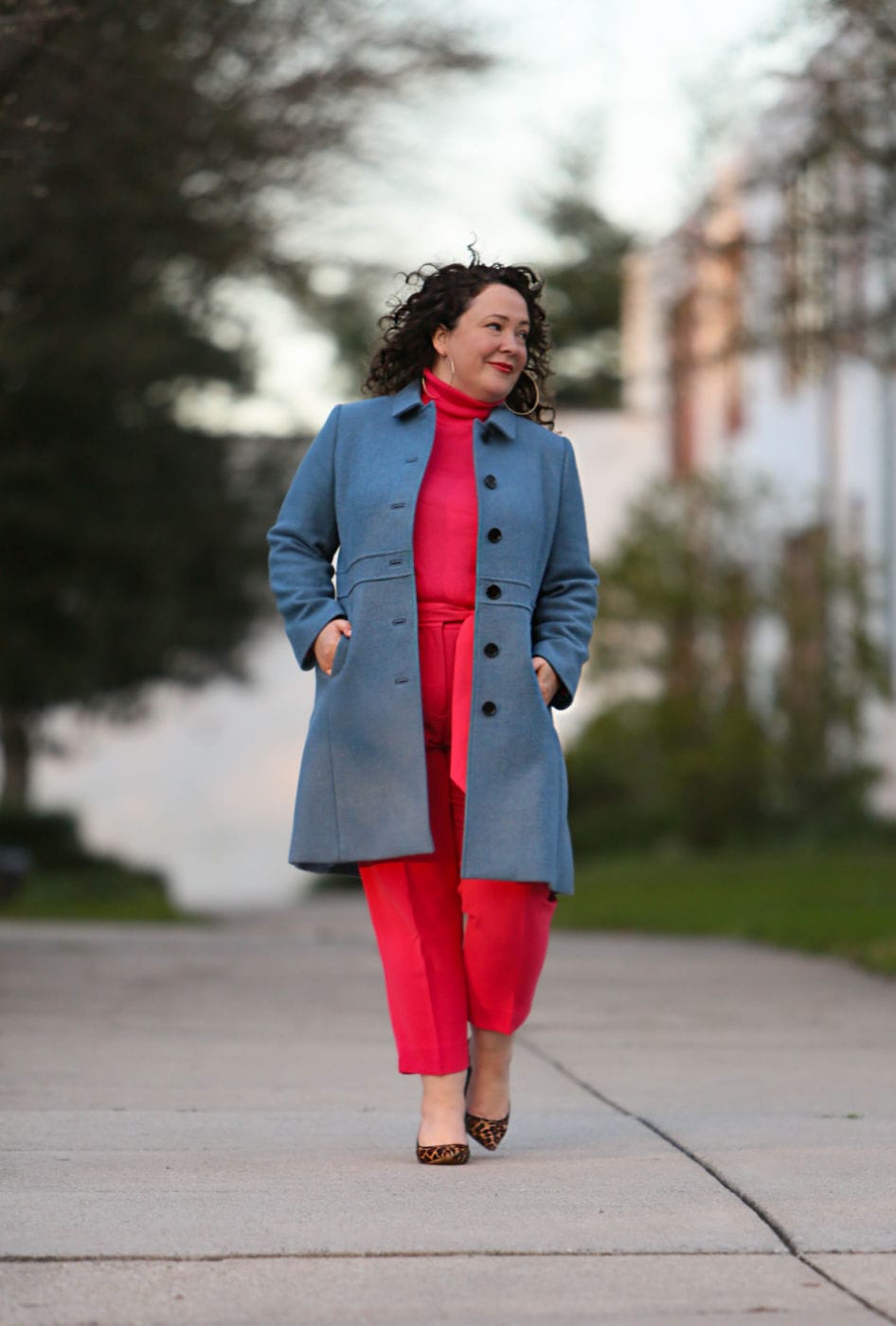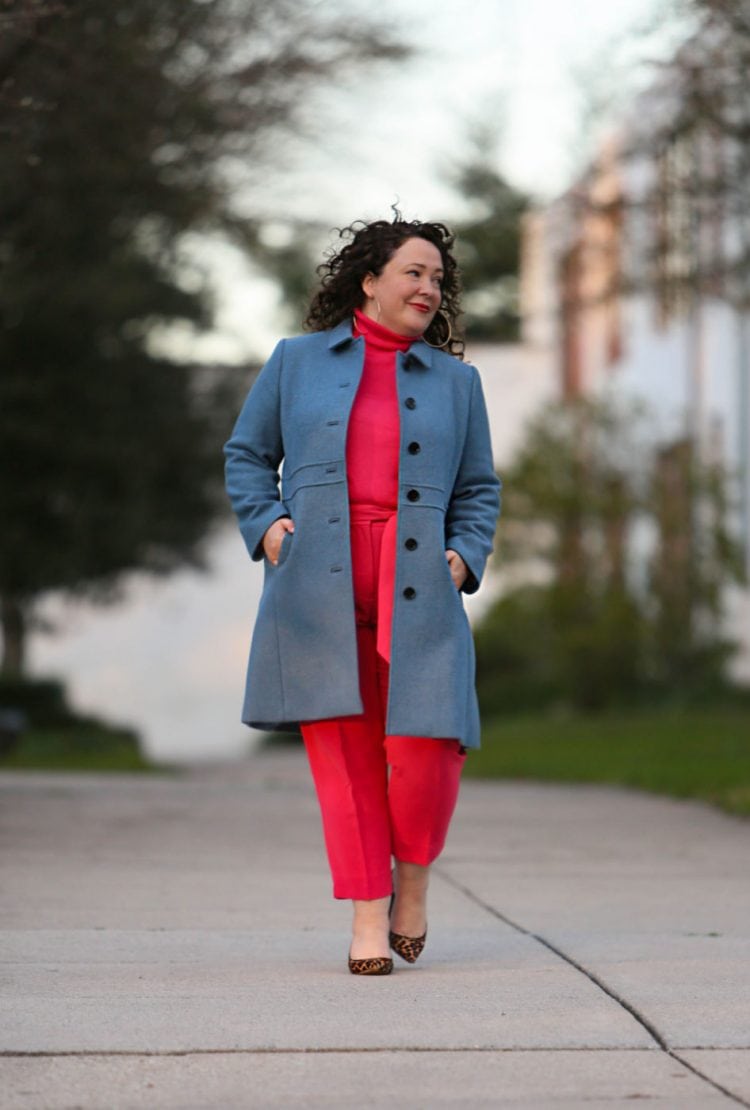 Turtleneck: Perfect Turtleneck c/o Talbots (XL Petite) | Pants: Stretch Tie Waist Crepe Ankle Pants c/o Talbots (14 Petite; plus size alternative) | Coat: Italian Wool Lady Coat c/o Talbots (14 Petite) | Earrings: Jenny Bird | Face Mask: J. Crew | Shoes: Ann Taylor
I saw these pink pants and knew I needed them in my closet. Crepe is one of those fab fabrics that can dress up and down with ease. Pair with a Breton top and sneakers on one day, a blouse and blazer the next, a sequined blouse and heels the following evening. It can be worn in the summer or the middle of winter. All that and these pants are also machine washable.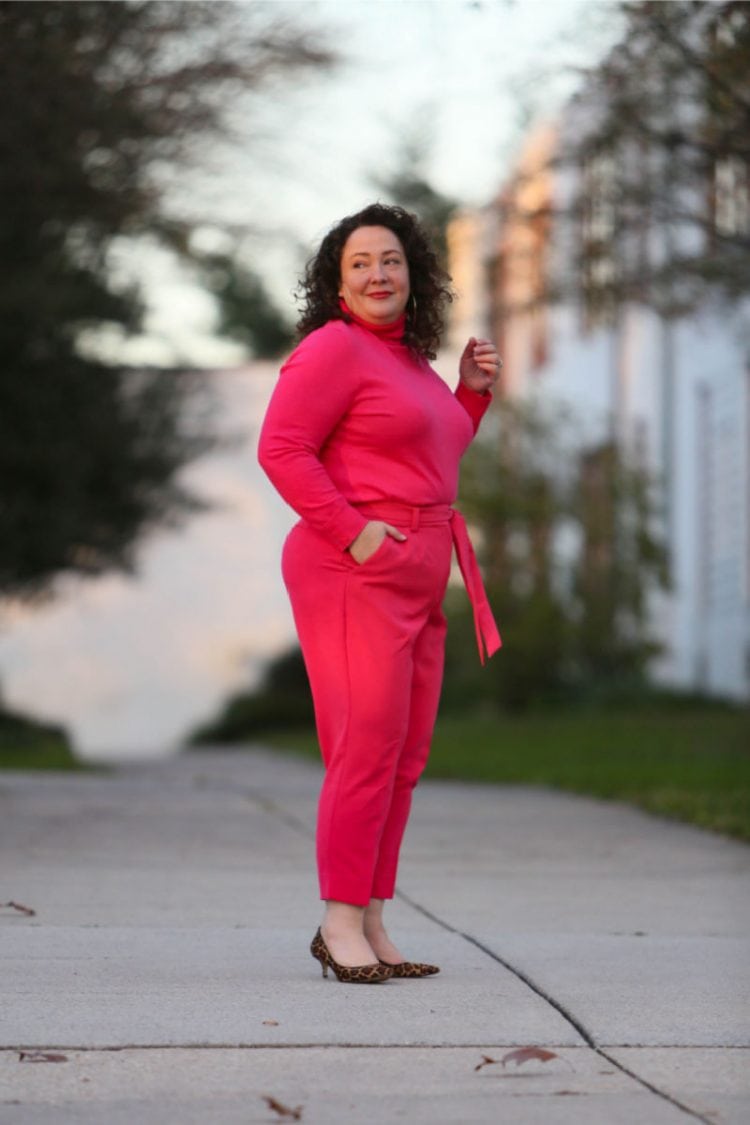 If pink isn't your thing, these pants also come in black. But once I saw these pants in pink which Talbots calls Azalea, I searched "Azalea" on the Talbots website to see what matched and found this turtleneck. This turtleneck is really lovely – not too heavy, not too snug, holds its shape, and also machine washable.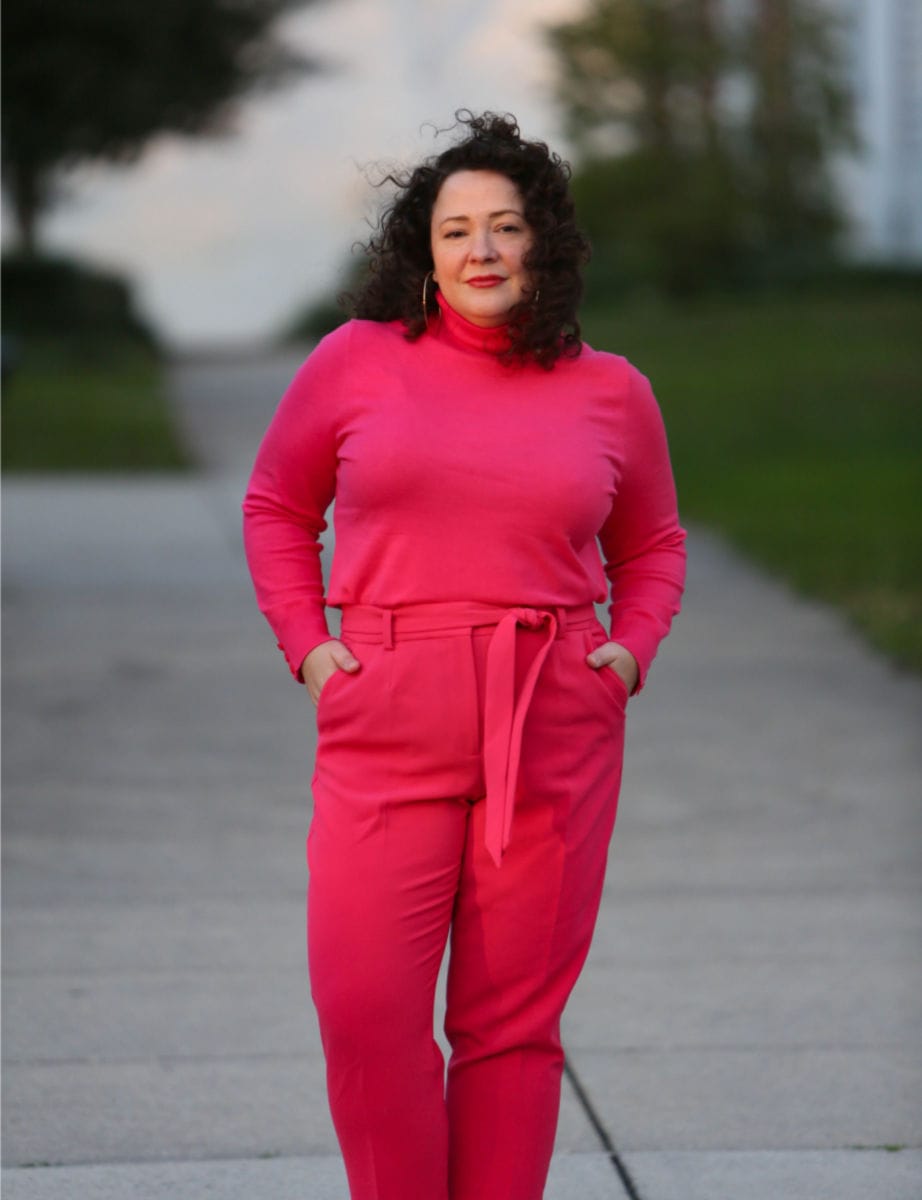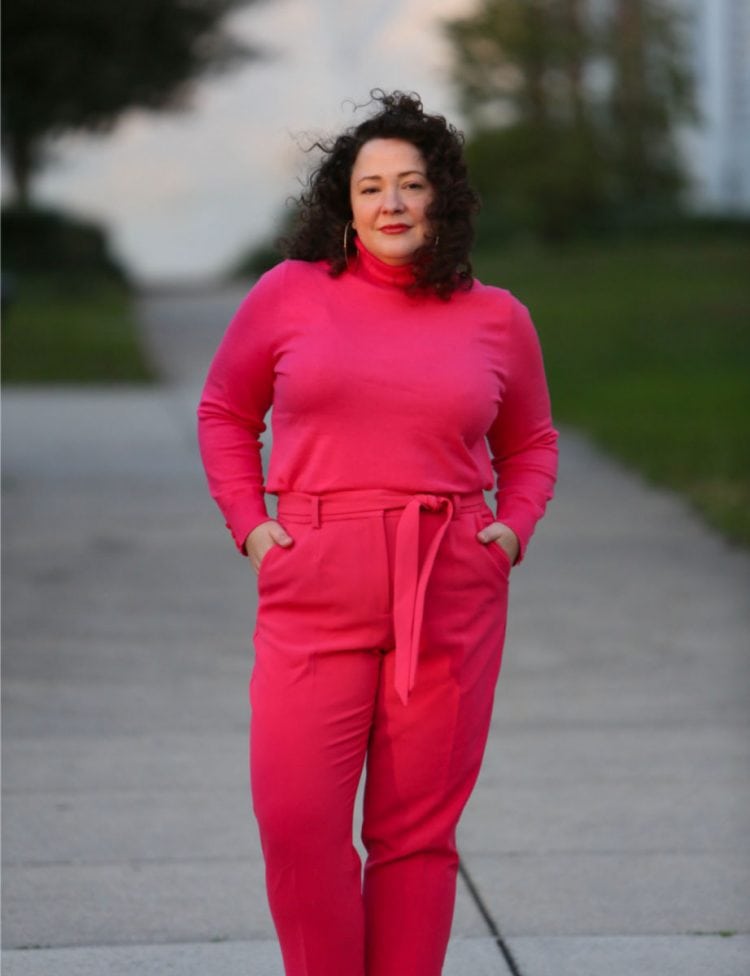 This is a trick I regularly do with retailers: find a color I like and then search the color name on the site to find similar for a possible suit or matched set. Or if I like a color but not a silhouette I can find something similar. For example, look at these other lovely things available in Talbots Azalea Pink:
We took these photos late in the afternoon with a beautiful glow of the sun heading to set, and the lighting hitting the different fabrics didn't always make them look as though they match… but they do. They are a perfect match; something I love about Talbots and find to be so rare with many other apparel retailers.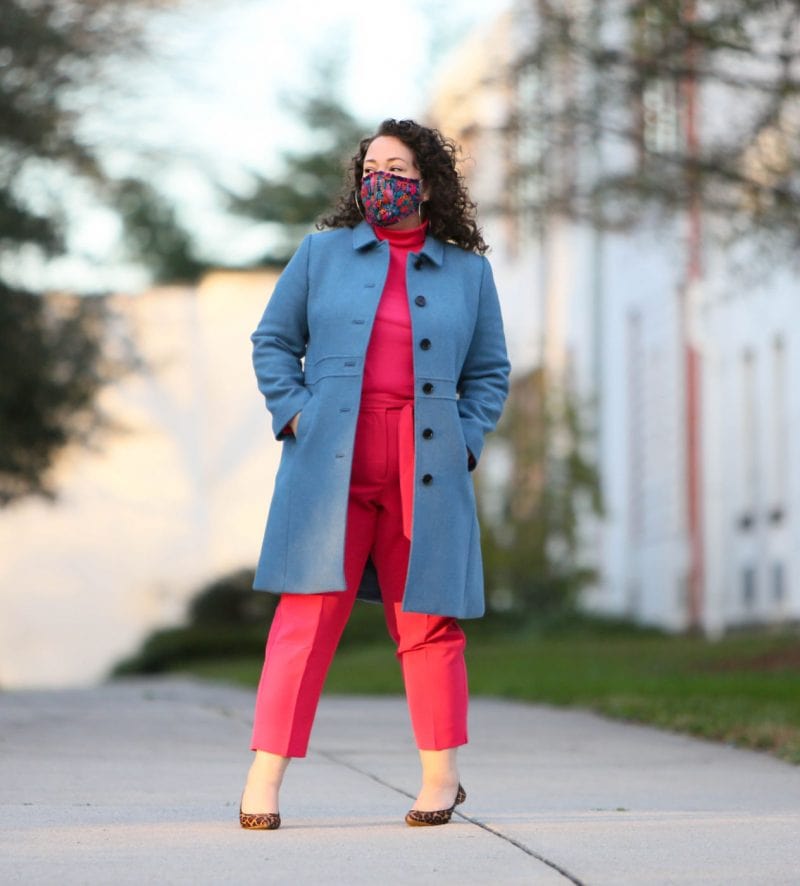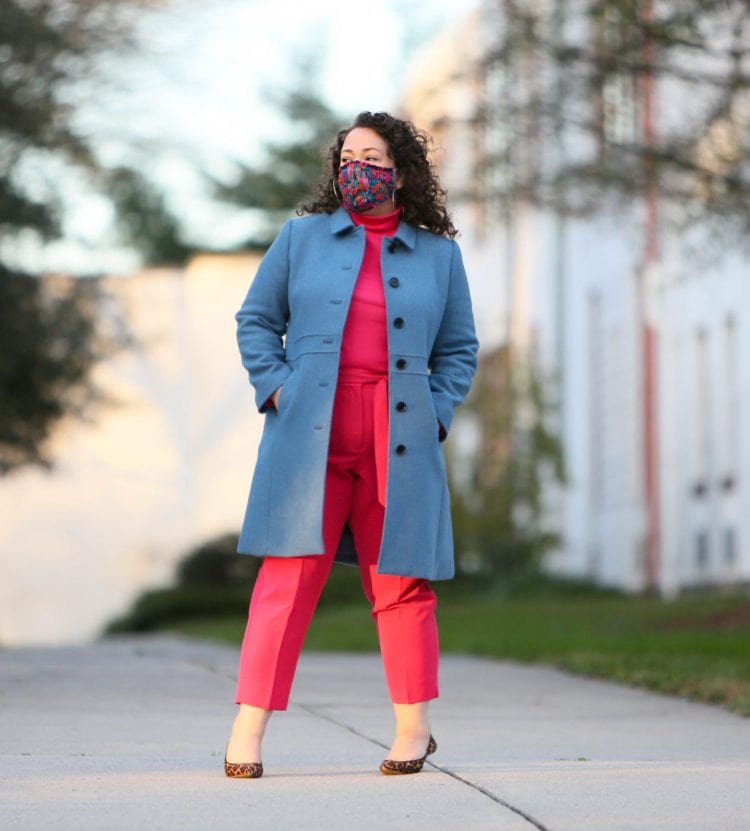 These pants are a length that works with most any shoe height. While I have been wearing flats most of the year, I pulled out my leopard calfhair kitten heels from Ann Taylor (they are several years old but Ann Taylor still carries the same style and I found these which are similar, and these which come in narrow and wide widths).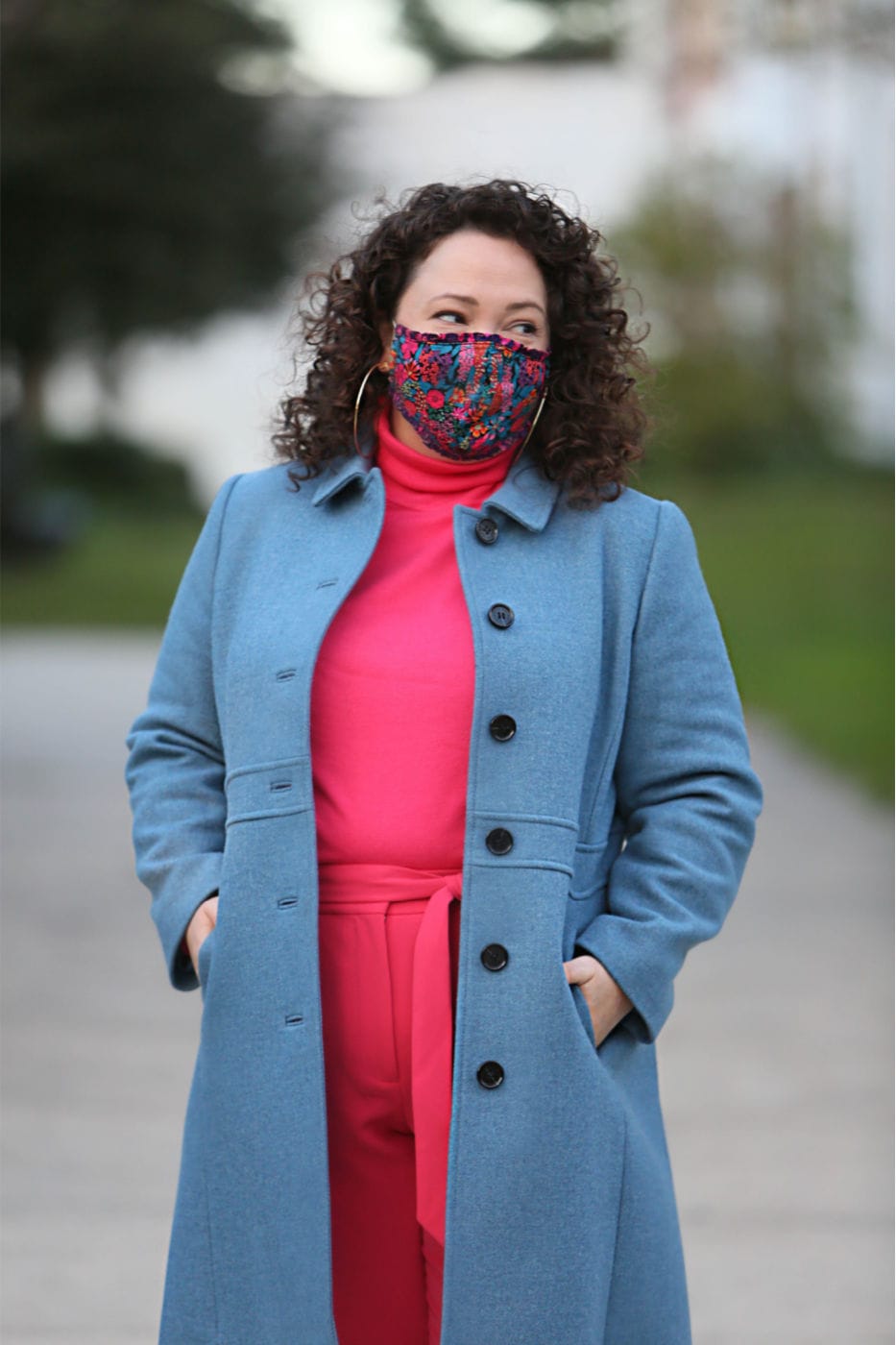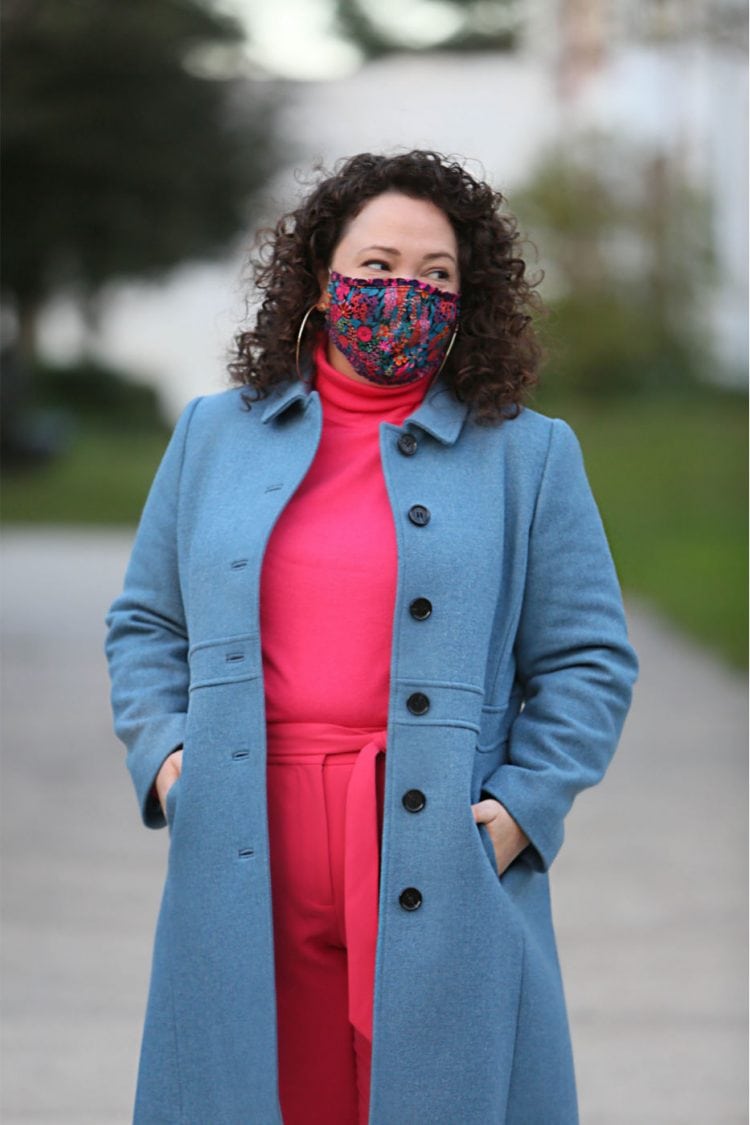 I liked the pop of pattern with the pink; not too wacky for the workplace but a detail that elevates the entire look. Speaking of pattern, I felt this J. Crew face mask was the perfect print to go with the pink and blue!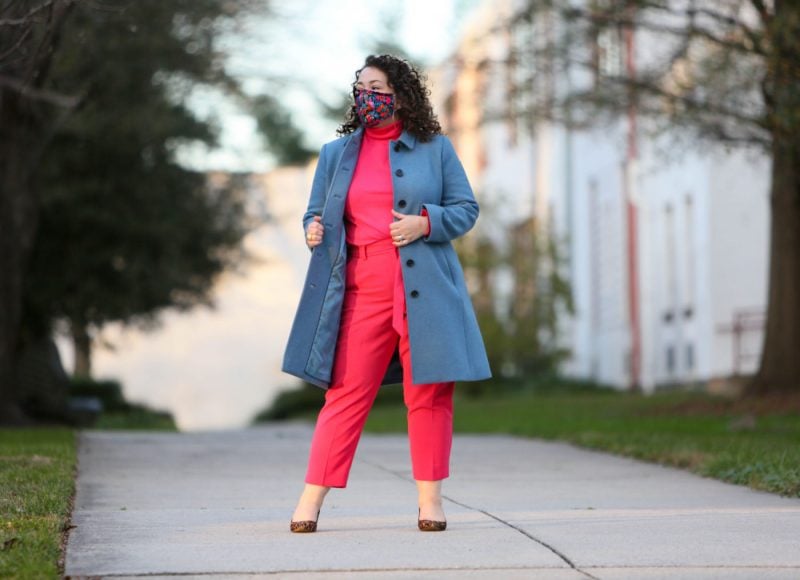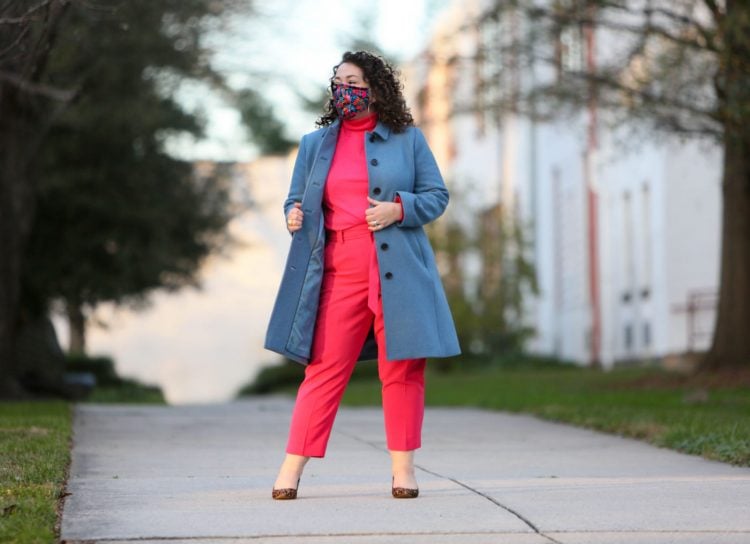 This coat you have seen before. I first wore it in this post, and then it was seen in other posts such as this one. This is the best fitting wool coat I've experienced in a long while. Being petite and curvy, coats often make me look boxy. This one fits great without any alterations (I have a 14 petite).
While this coat is from last year, Talbots still offers this coat though in different colors for 2020. It's an elegant classic that will work for many seasons to come. While the sizes and colors are limited, this coat looks to be a similar silhouette and has more sizes and colors.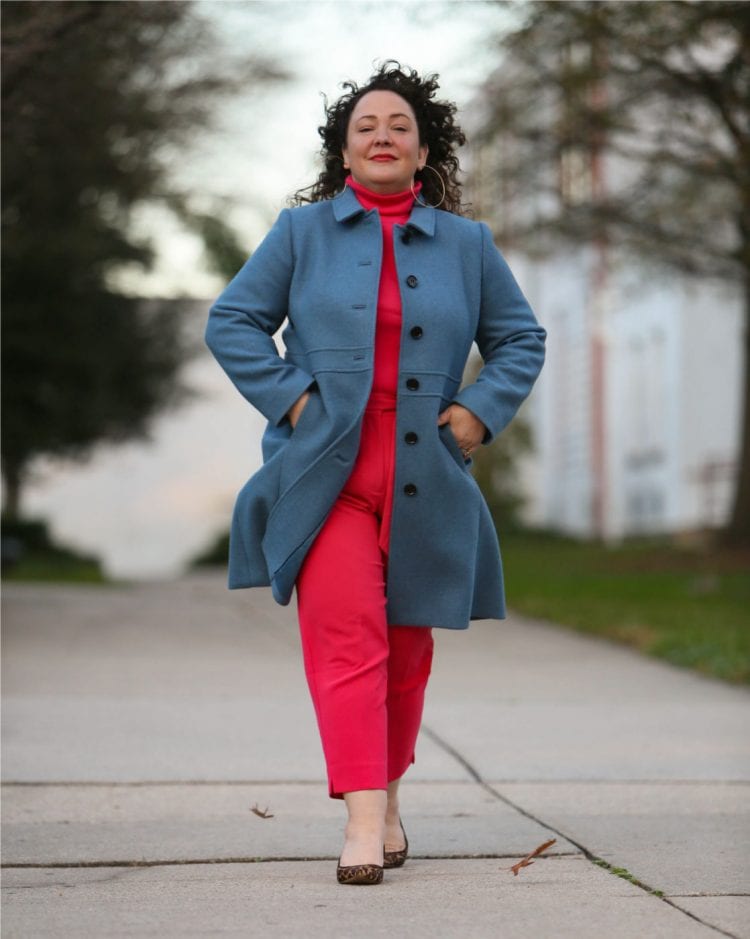 While at first glance many retailers seem to be focusing on beige, clay, peach, and celadon for their collections, if you do some digging you can find some fabulous colors to add sunshine to your winter wardrobe!
Shop the Post: