This article may contain affiliate links; if you click on a shopping link and make a purchase I may receive a commission. As an Amazon Associate, I earn from qualifying purchases.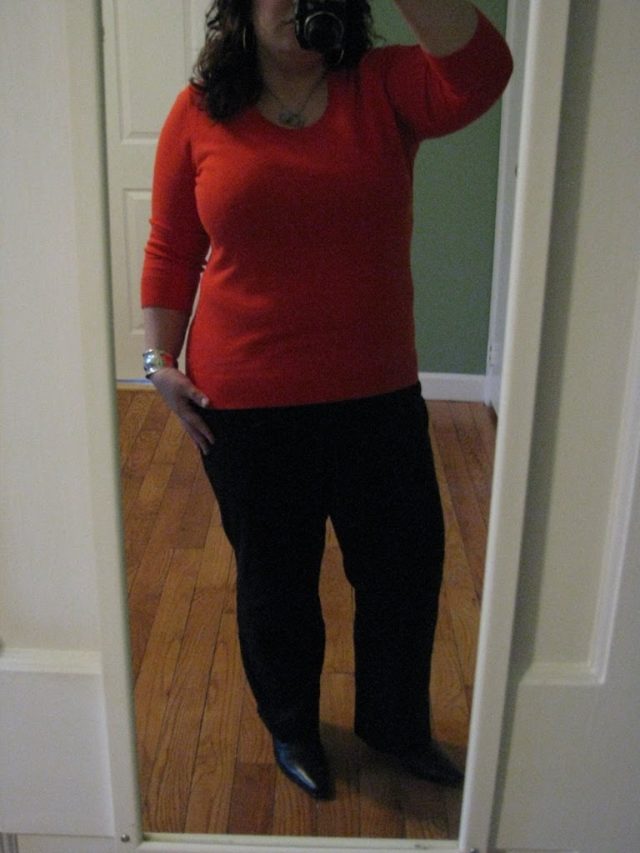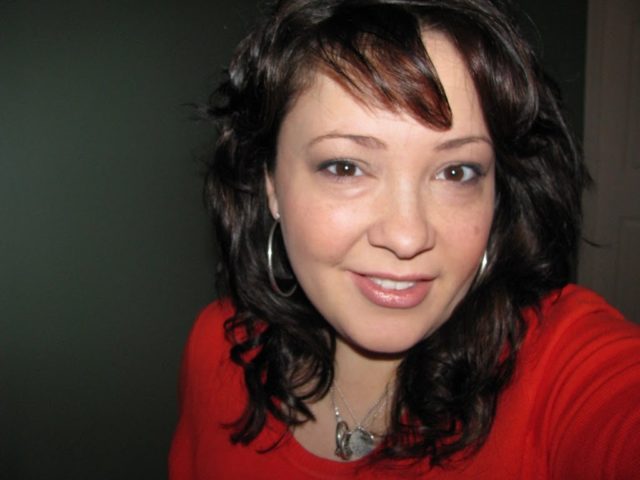 Attire:
Lands End – Orange fine gauge scoop sweater, black ponte trousers
David Tate – Black leather city boots
Silver cuff and hoops
Tags-n-Stones – Silver "Emerson" necklace
Hair:
Washed and conditioned night prior; let air dry sans product
Curled random pieces this morning and used curler to straighten bangs
Jonathan Silky Dirt to smooth and separate
Beauty:
Philosophy – The Present Clear Makeup
Laura Mercier – Flawless Face Kit in Sand
Cargo – Matte Beach Blush in Tenerife
Revlon – ColorStay shadow quad in Neutral Khakis
Benefit – Lipstick in Bouquet Dive
Cover Girl – LashBlast waterproof mascara in Black (in case I cried when leaving the baby…. which I did)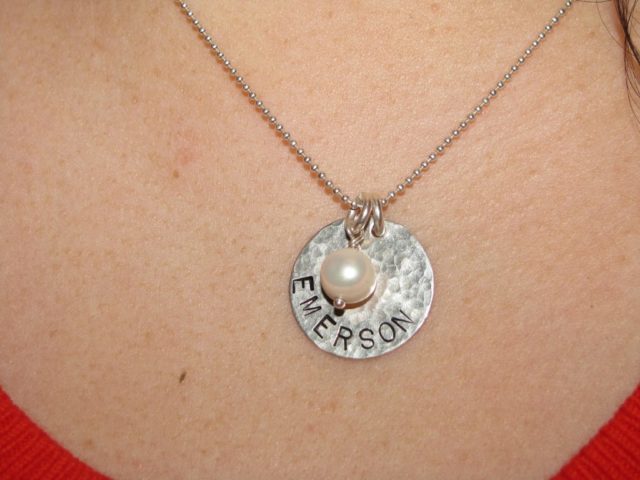 I love my new necklace from Tags-n-Stones. Since I am still not able to comfortably fit my wedding set on my finger, I have it around my neck and then have this necklace. It's as though all I love is together near my heart! Feel free to click on the image to see it in detail…
Well as you see I am back to work! And as you can see by the bags under my eyes, I am going on very little sleep. However I am still functioning and have yet to consume any caffeine!
It was hard going back, but I feel good now that I am here and using my brain. I just called my husband – he and Emerson are doing well. She was a bit fussy this morning but was napping when I called. Instead of taking the Metro, my husband drove me into work so I could use the commute time to hang out with my baby. Tomorrow I will be working from home; not sure if I will be able to post a picture.
I know the photo is dark – it was still dark out when I took it and it is in a different room from where I used to post (one with green instead of bright white walls). The old room is now Behr's "Cornsilk" and is Emerson's nursery. This room used to be our old bedroom and is now a pile of stuff waiting to become the office. The door in the background is the door to our new bedroom.
My original plan for 2009 was to start using a tripod for better pictures. I just haven't had the time (I wonder why?). I eventually will upgrade to that when I get the chance and the proper space to do so. So hang in there! 🙂