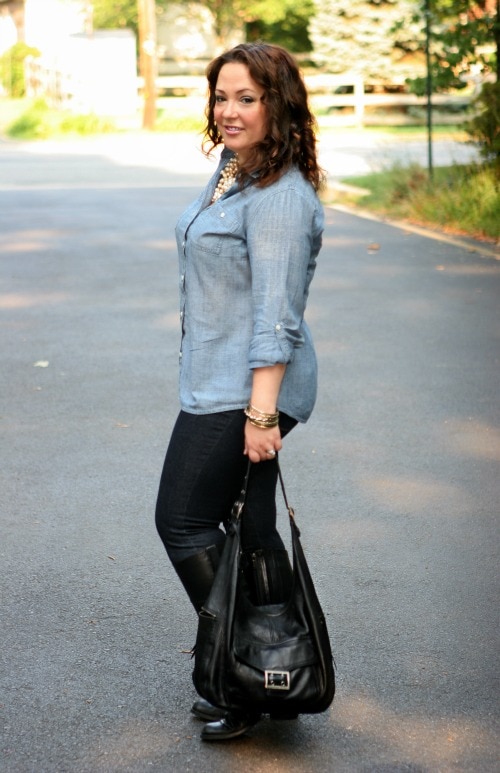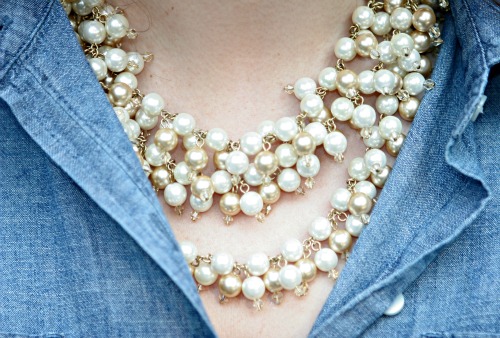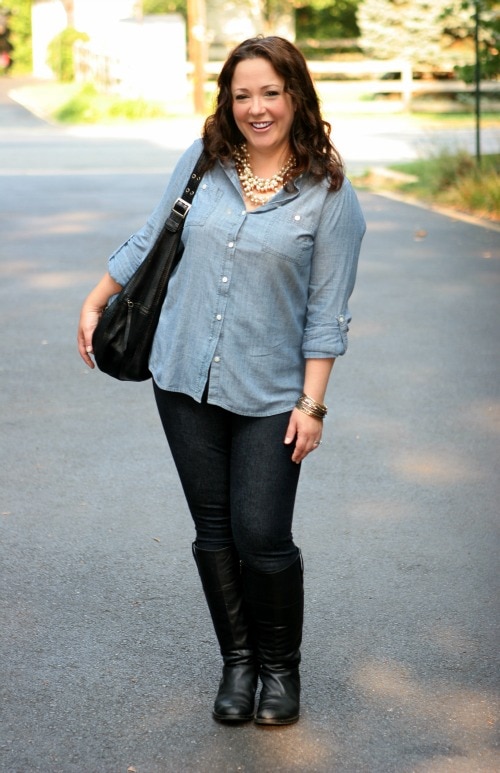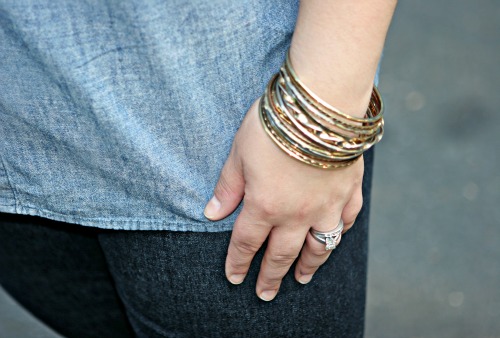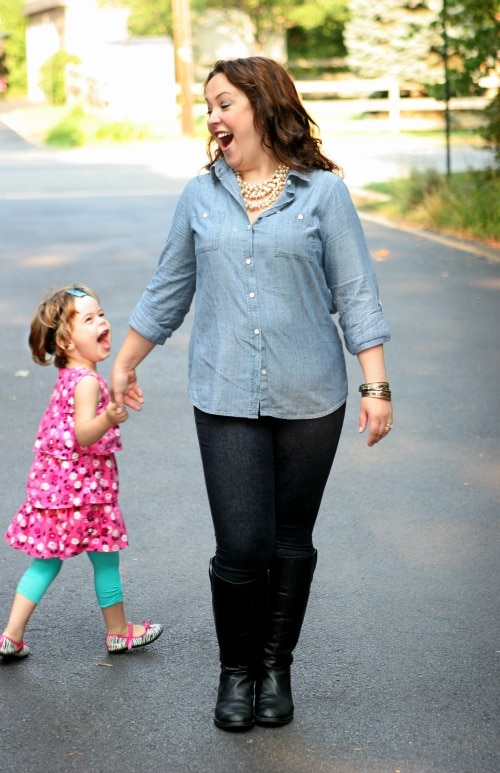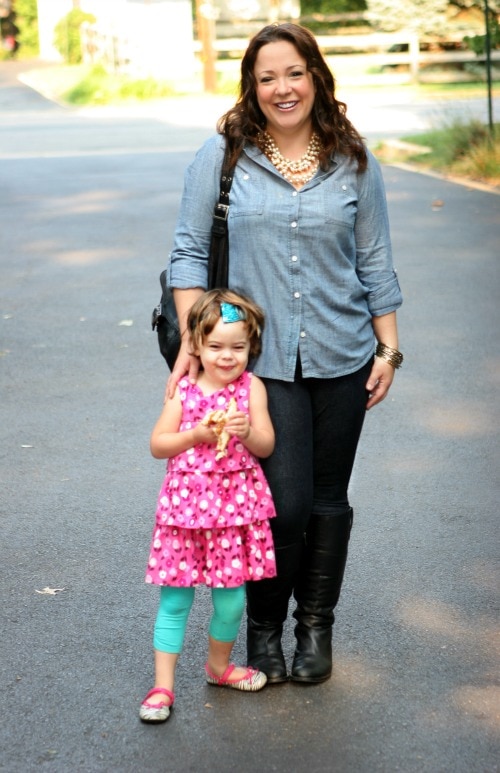 Shirt: Target (similar)
Denim Leggings: c/o Karen Kane
Boots: DUO (new version)
Bracelets: Nordstrom, Ann Taylor, Lauren Ralph Lauren, JewelMint, c/o Soft Surroundings
Bag: Banana Republic (similar)
Necklace: c/o Kristin Biggs, Stella and Dot
While it may be a kazillion degrees outside, each day my feet FREEZE in my office. So I decided to pull out a fall outfit for August. The shirt and pants are super lightweight balancing the boots so I was comfortable even when walking to get lunch. Speaking of the pants, you can't believe how excited I am to have denim leggings that don't look painted on or aren't so thick and stiff I walk like the Tin Man. These feel more like the fabric for denim trousers, they have a wide elastic waistband that is smooth under knit tops, and traditional jean pockets on the back. I am wearing a 10 and they are a great fit and haven't gotten baggy throughout the day!
And we all just admire Emerson's fabulous fashion sense?  These days she picks out her clothes – we keep everything, even dresses in drawers so she can access them.  If she wants to wear a skirt with a dress, okay.  If she wants to wear plaid with paisley, that's fine.  She is a big fan of elasticized headbands and my family treated her to a few new ones when in Rehoboth since she broke her flower lei one – this turquoise sequined bow one is a new favorite!
Follow Me | Twitter | Facebook