This article may contain affiliate links; if you click on a shopping link and make a purchase I may receive a commission. As an Amazon Associate, I earn from qualifying purchases.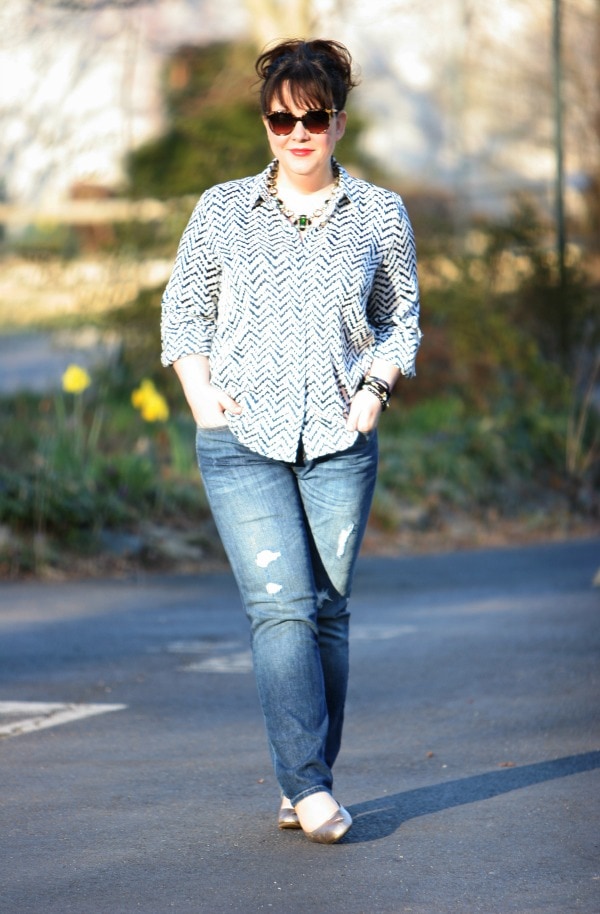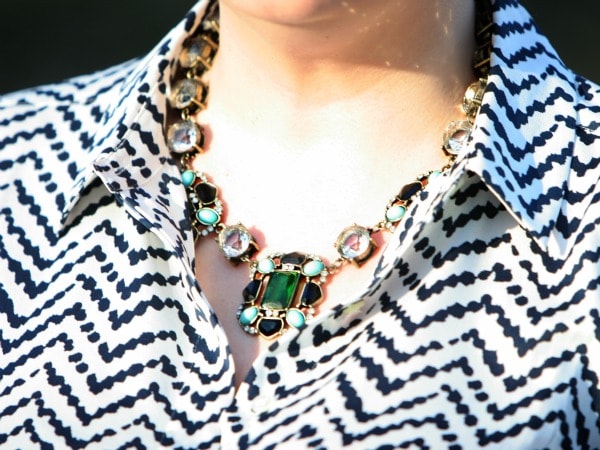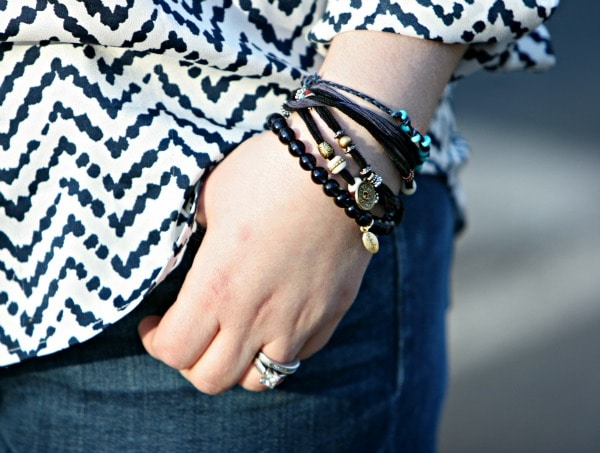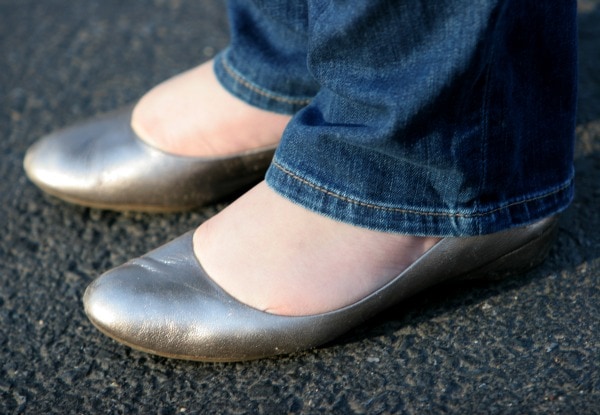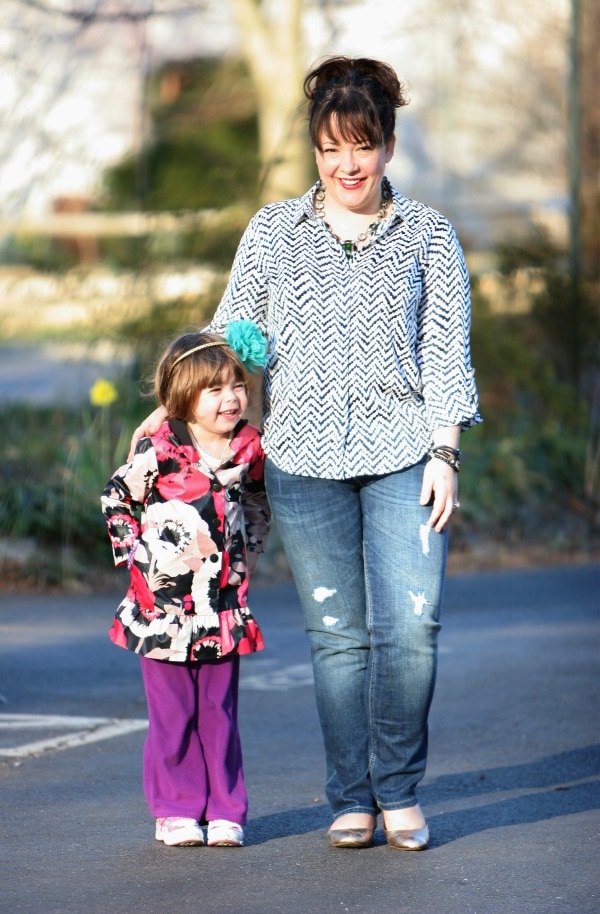 Bad hair, don't care! This is Day 2 and I used some dry shampoo and it gave it the body and the non-greasy look I desired, but the ends looked super scraggly and I didn't want to iron everything flat. So I used one of those curling wands… and it was bad. Like retro super strong frizzy curls but from the ears down only. So I tried to go retro and pinned back my bangs and I looked strange so I said fuggit and threw it up in a ponytail.
I felt pretty much the same about my outfit. I had plans to wear the shirt with a skirt, some fab heels… but then I just decided it wasn't worth my time. I threw on some jeans and flats, added a necklace to show I wasn't trying to look like a bum, and spent the time eating breakfast with my family. Gotta have priorities!
BTW, got these jeans Monday. Wanted some "summer jeans" that would look good with a simple tank or camisole and flip flops. Plan to further distress them along the hem, but I like the fit (though I am wearing my Beltaway!).
Follow Me | Twitter | Facebook | Instagram