This article may contain affiliate links; if you click on a shopping link and make a purchase I may receive a commission. As an Amazon Associate, I earn from qualifying purchases.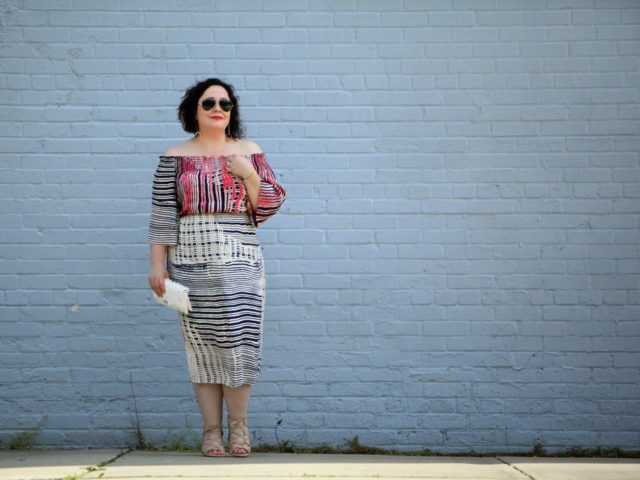 dress | shoes | bag | earrings | bracelet | sunglasses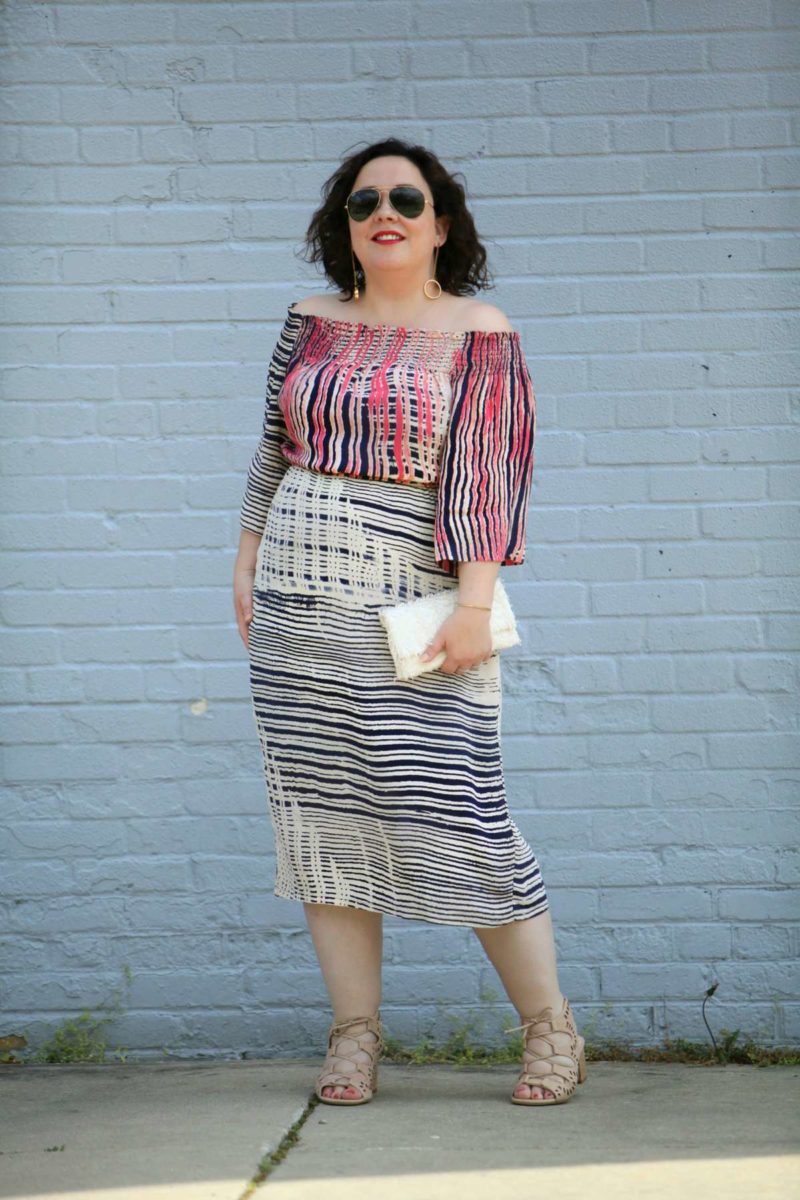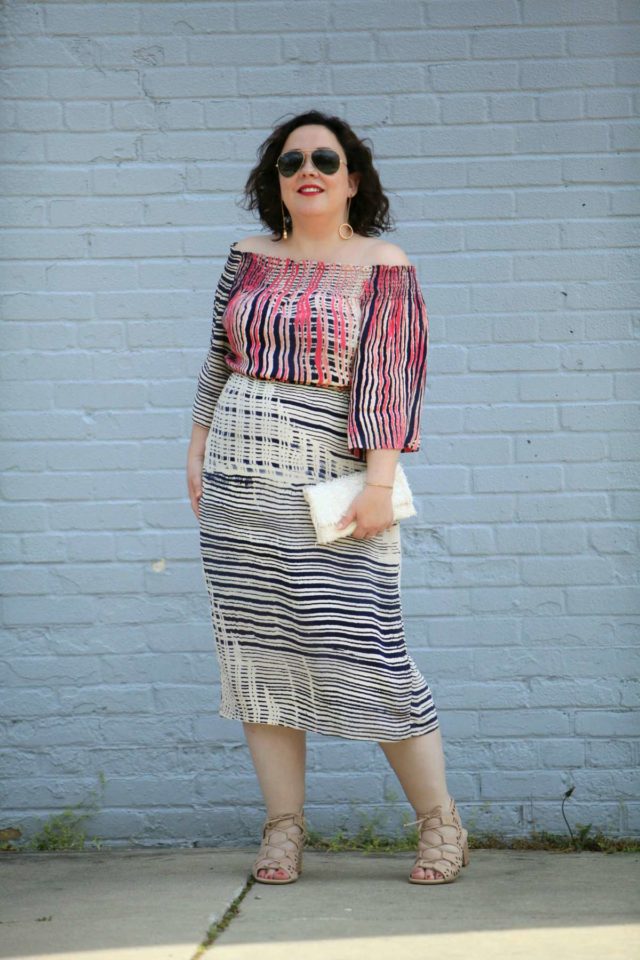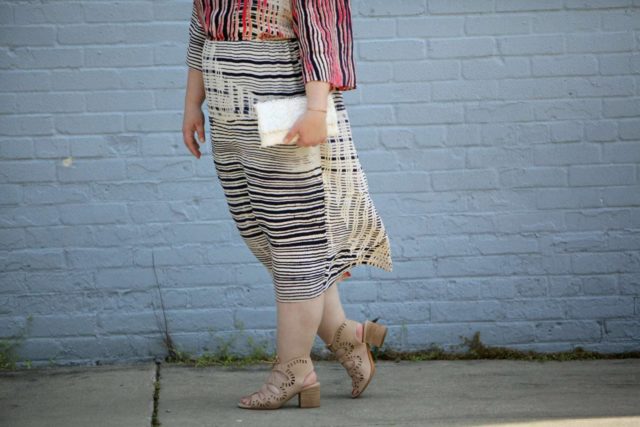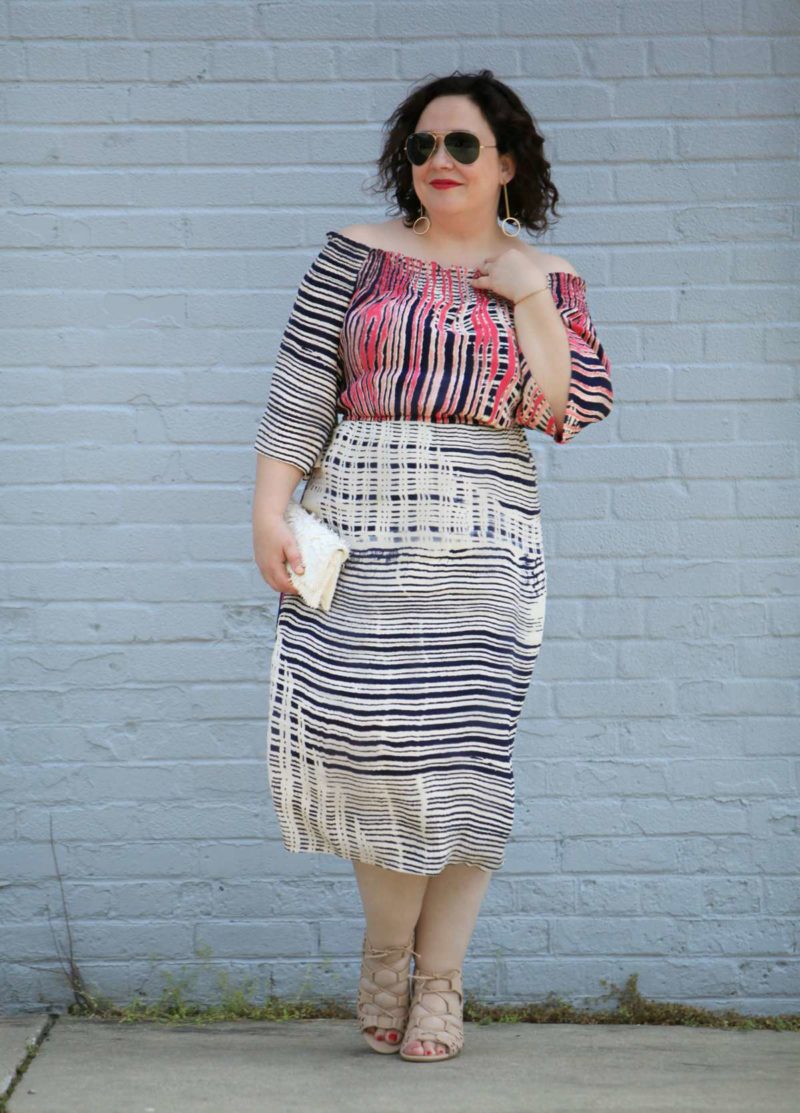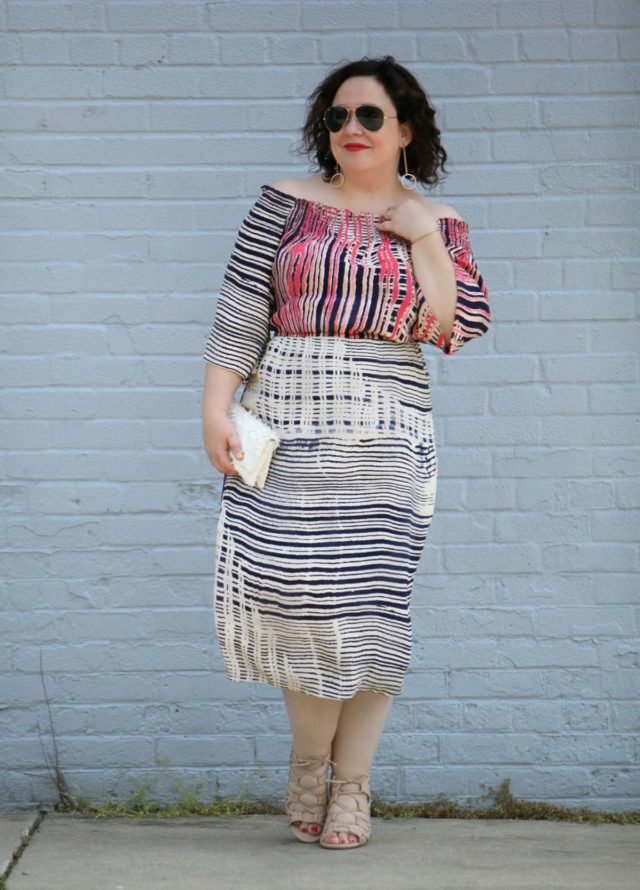 Dress: Tracy Reese x Gwynnie Bee (c/o Gwynnie Bee, XL) | Shoes: BP. | Bag: Loeffler Randall | Sunglasses: Ray-Ban | Bracelet: Stella & Dot (similar) | Earrings: Jenny Bird | Lipstick: 'Pantsuit Pink' c/o Beautiful Rights
Gwynnie Bee keeps knocking it out of the park! Last week they launched a collaboration of exclusive pieces with the American designer Tracy Reese. I was already a fan of Reese; I love her use of color and how her styles flatter a woman's figure. Well I'm even a bigger fan after checking out this capsule collection. Gwynnie Bee was kind enough to send me the Deconstructed Plaid Off the Shoulder Dress from the collection.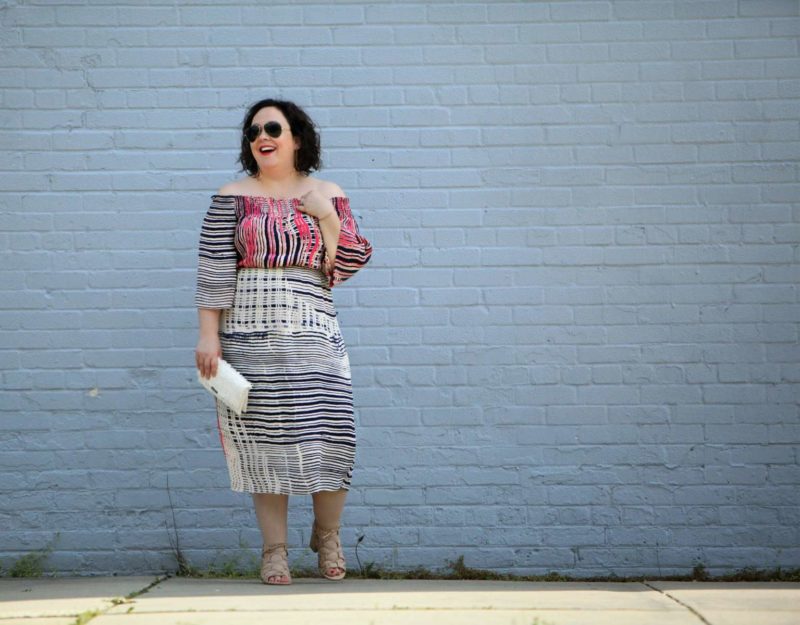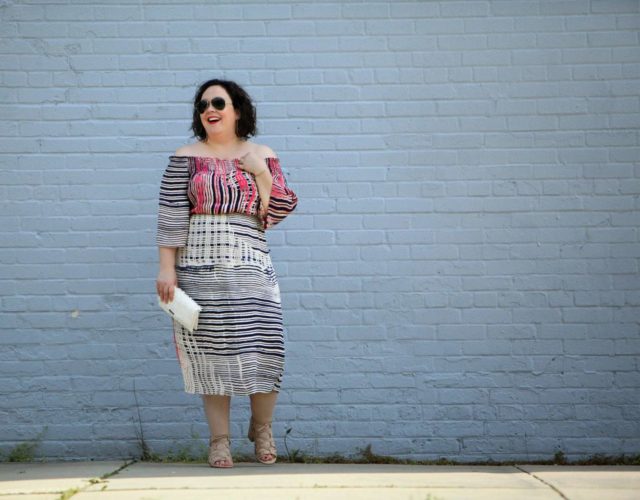 I wore this exact look on Easter, but think next time I'll style it with a tan obi belt (I have this one) and maybe bring out the pink colors with a rosy colored shoe. I also think I'll take it to be shortened a bit to better fit my 5'3″ self. The dress is breezy and comfy with a stretchy knee-length lining in the skirt; a dress that will be comfortable even when the temps and humidity rise. If you're interested in trying Gwynnie Bee, you can use my link to try out the subscription fashion service for free for one month.
You know I've been on a hunt for wide shoes that aren't uber fugly or frumpy; I found these at Nordstrom. They're currently on sale for less than $50 and come in four colors. The wide is truly wide, and while the shoe is faux leather, my feet don't slip and slide when it gets warm and they're pretty comfortable too. They're a good replacement for my Vince Camuto shoes I wore to death the past three summers and I know like those, these will work with pants and skirts of all lengths and silhouettes.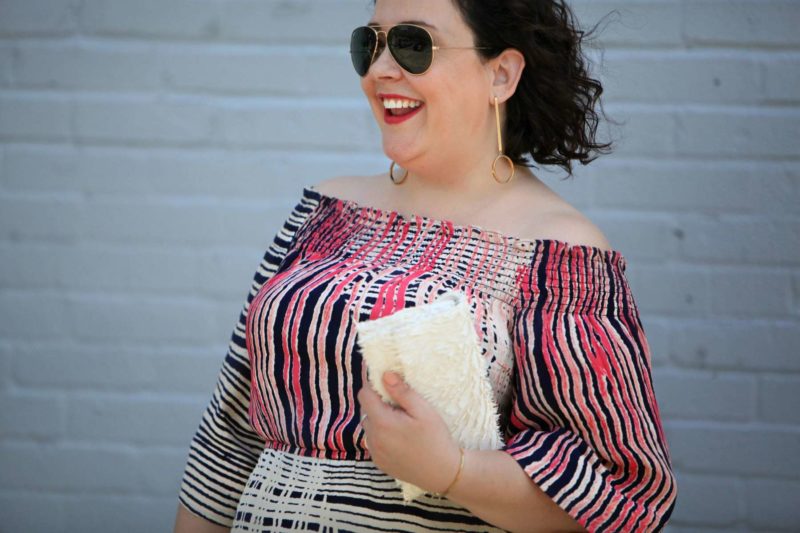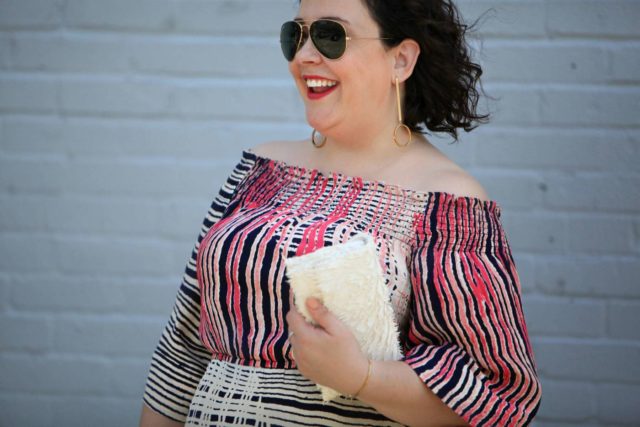 Ooh, and a tip my sister told me on Easter. If your off the shoulder top of dress keeps riding up on your shoulders, put a safety pin on either side of the dress near your armpits and connect the two safety pins with a couple hair elastics, looped together to the length needed. They will go under your arms and will keep your garment in place. I have a few off the shoulder tops and skirts that have garment loops on the front and the back; I'm going to try by using a safety pin to connect the two of them under my arm for the same effect. And for those who want to know, this is my strapless bra. I have it in nude and in black and while no strapless bra is going to be super comfy, this one is supportive and wearable for up to six hours without wanting to tear it off your body!