This article may contain affiliate links; if you click on a shopping link and make a purchase I may receive a commission. As an Amazon Associate, I earn from qualifying purchases. 
… and I am not ashamed to share it with my daughter.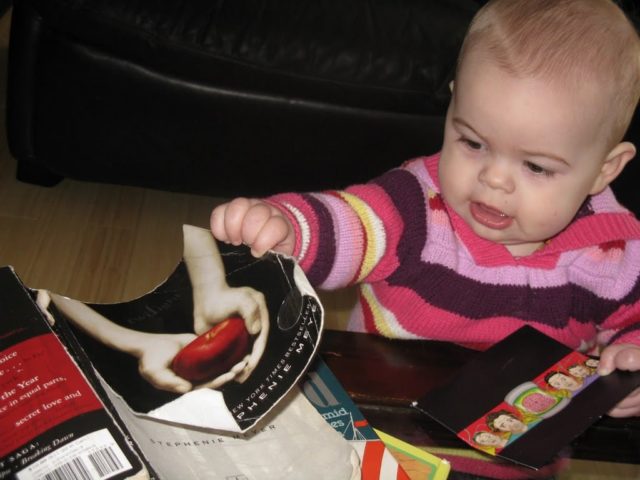 And I KNOW many of you know what book this is. Hopefully some of you also know what CD cover she is holding as well.
I held off on reading this book for a very long time. My sister finally passed her well-worn and well-passed around copy to me. I started reading it and found it poorly written, juvenile, boring.
Then around page 120 I caught myself cheesing like a fool on the Metro. I was giddy, I was excited, and I secretly wished for a train delay so I could read for a little bit longer.
This weekend was full of soft knits and cozy sweaters – we hunkered down, stayed inside all weekend except for a few minutes where we took bundled Emerson outside to experience big fat fluffy snowflakes falling on her face.