This article may contain affiliate links; if you click on a shopping link and make a purchase I may receive a commission. As an Amazon Associate, I earn from qualifying purchases. 
I had to get to work VERY early so these pictures are in the dark… also my mom took the full-length one and she is great with a SLR but terrible with a point and shoot…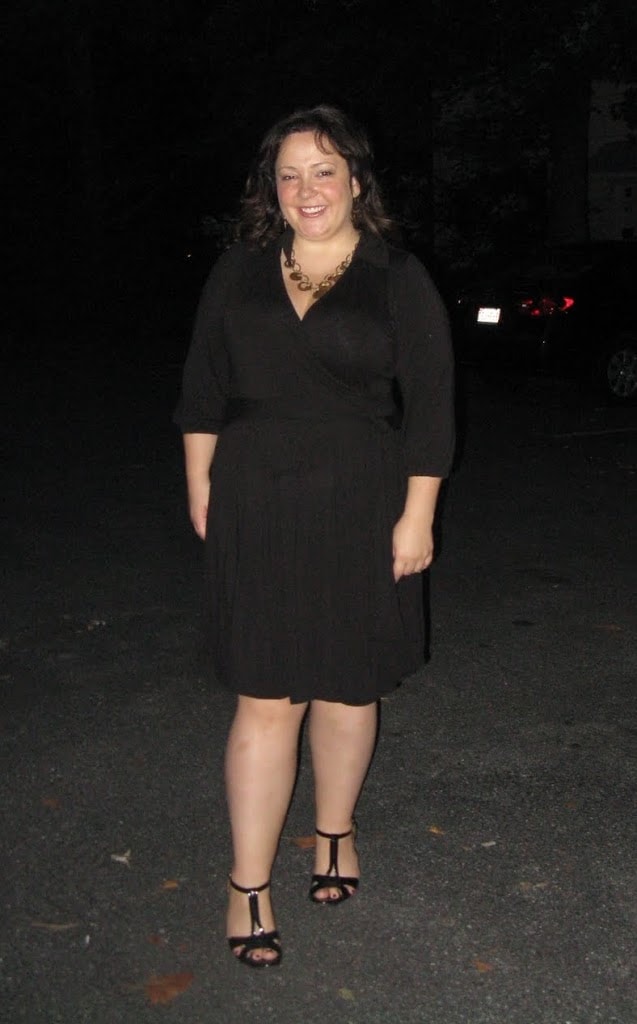 So I am wearing my black jersey wrap dress from Talbots and black patent T-straps from Sofft.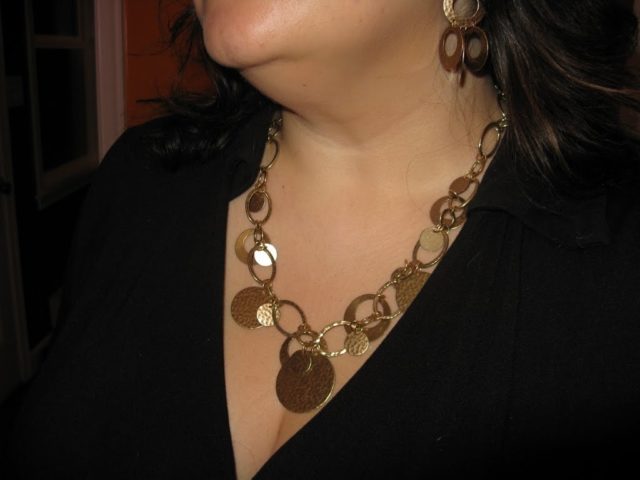 My jewelery is new and from Anne Koplik Designs. This is the coolest necklace in a burnished gold with matching earrings. I mentioned to Anne Koplik that I have a pretty thick neck and can't usually wear 17″ necklaces and 18″ necklaces look like chokers on me. They extended the length of this necklace for me. how utterly awesome is that??? I will be having some other fabulous pieces from Anne Koplik Designs that I will be wearing in future posts.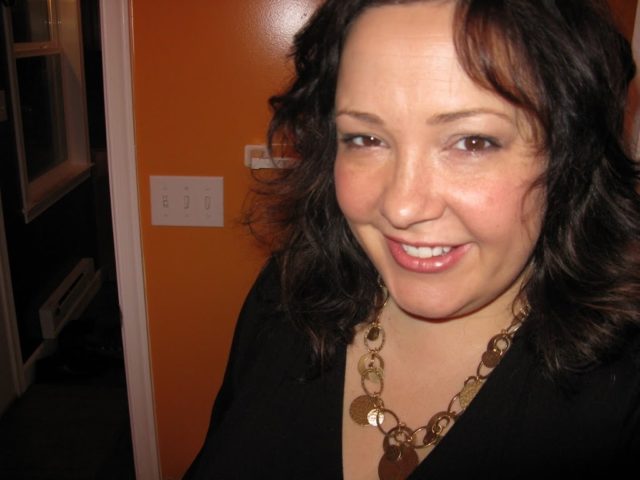 So anyway, my hair and makeup. Hair is next day; I brushed it out and then used a curling iron on sections to add some wave. Makeup is Laura Mercier Secret Camoflauge, Estee Lauder Nutritious foundation, Nars blush in Orgasm, Clinique shadow duo in Like Mink, Avon Luxury eye liner in Black, Cover Girl LashBlast mascara in Rich Black and Stila glossy lipstick in Amber.
Whew, it's hard to get out of the house on time when the Spouse has already left for work! My mom came to pick up Emerson to watch her for the day and also took me to the Metro. Of course just as we were ready to put E into the carseat, she pooped. And moms who remember the transitional period between just breast milk and eating solids know that this is not a quick diaper change. Luckily I scheduled myself to be a bit early so I ended up showing up at the office only two minutes after I said I would. Again, thank goodness for a closet of dresses! 🙂